Galway is the harbor city of Ireland which holds a great diversity in Irish historic landmarks, seafood, and other authentic ancient cuisines. You can have the same basic cuisines being sold in the most expensive and cheapest Galway's restaurants as the flavorful signature foods of Galway, Ireland. This uniqueness is seen only in Galway because the entire Ireland has some regular food items which are used in most of the dishes in different arrangements and manners providing a wide array of the flavored palette in Irish Cuisine. Here I have enlisted the famous foods of Galway which are a total bliss in the entire Ireland.
List of Foods to Eat in Galway 
1. Irish stew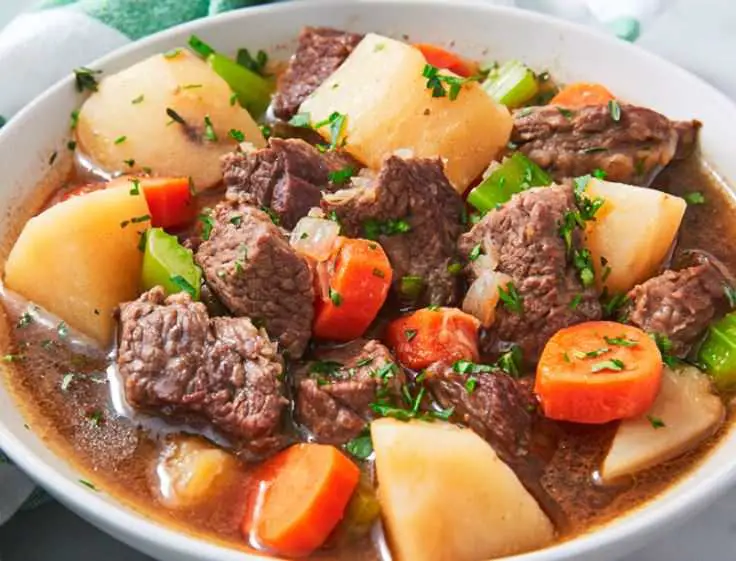 Irish stew is the most popular food of Galway which becomes a regular cuisine as it is consumed by every class of citizens in Ireland. The ingredients are very basic such as potatoes, carrots, and onions which are cooked slowly along with hard meat of either goat or any other animal. This traditional stew dates back to many centuries and was perfect for cooking hard meats such as old mutton or lamb especially in the chilly winters of Galway. To protect the stew from being watery people suggested adding pearl barley, a spoonful of roux or sliced potatoes and left the stew to simmer for long periods of time. Such long cooking infuses every flavor at its best. Nowadays tender lamb is easily available in markets that are cooked with stock and herbs – such as thyme, parsley and bay leaves to add certain depth in the flavors of the dish.
Read More: Food in Maldives
2. Boxty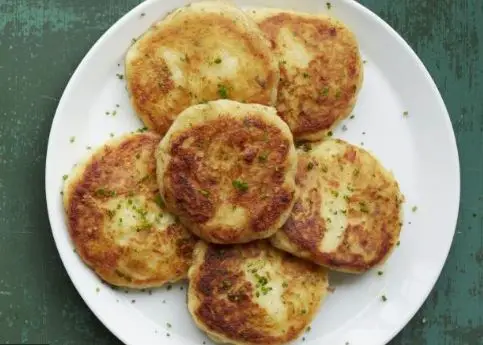 Most of the Irish people say the name of this dish originates from the Irish phrase arán bocht tí, meaning 'poor-house bread' but it has nothing to do with bread, instead it's a cake mashed with potatoes. Potato is the common food of the entire Ireland hence you'll find it in a lot of foods to eat in Galway. The grated raw potato is to be mixed with mashed potatoes for this dish. A mixture of flour and salt is boiled along with the mashed potatoes before being sliced and fried in butter further. You can add all of the Boxty with the pancake and cook like a stuffed paratha known as 'boxty on the pan' or cook it separately then slice it and fry it which is known as 'boxty in the oven'. Boxty is served alongside bacon and eggs or smoked salmon and crème fraîche.
3. Colcannon and champ
It is a classic comforting dish consisting of mashed potatoes along with cabbage, kale, butter, and cream. This Galway, Ireland food is served as a side dish with boiled ham or with bacon stirred into it. It is usually flavored with spring onions and has a lovely connection with Halloween as various surprises such as a ring and a thimble are hidden inside it for both the children and adults to find. Champ, on the other hand, is a more soupy version which also has mashed potatoes with chopped scallions sauteed into butter or milk. Some also prefer to sprinkle salt and pepper over the dish to enhance the taste.
Read More: Foods of Mexico City
4. Coddle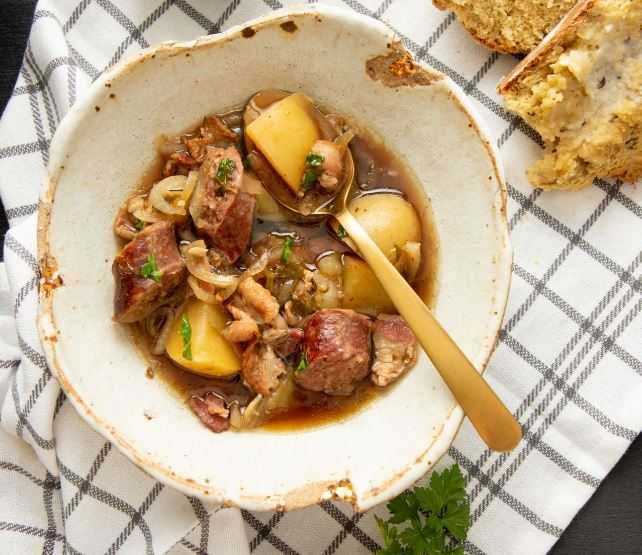 The people suggest that the name coddle comes from the slow simmering or 'coddling' of ingredients in a one-pot stew. This is another slow cooking delicious food of Galway, Ireland which is consumed a lot in Galway's homes as a leftover experimental dish. As, the Coddle is generally made up of leftover items from other meals like sausages, bacon, onions, and potatoes. You can make it from fresh sausages as well. It is made by simmering stock and steaming the ingredients inside a pot for a long period of time just like stew and served hot with fresh thyme garnishing. You can have the best coddle at  The Woollen Mills, Dublin edge of the River Liffey.
5. Cockles and Mussels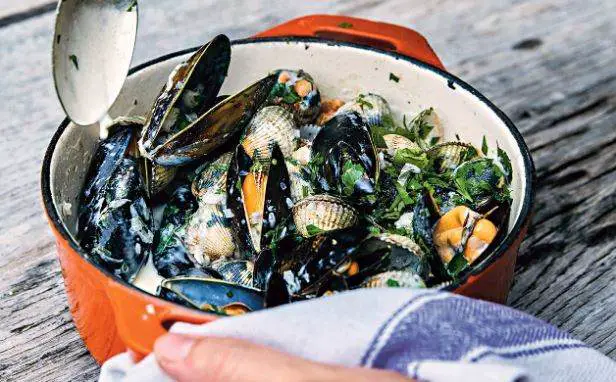 Ireland is known for the best seafood in the world hence the cockles or small saltwater clams and mussels are some of the delicious food items available in the Western region of Galway. This food gained more fame when it was included in Dublin's unofficial anthem, which tells the story of a beautiful young woman selling the fresh catch of the day on the streets. These are the best seafood in Galway which you must try once you visit Ireland. Cockles are usually served steamed and with crunchy chips. 
Read More: Famous Food of Jerusalem
6. Galway Oysters
Another must-try seafood in Galway is the creamy fresh oysters. West of Ireland has a great reputation for being home to the country's best oysters which are harvested in Clarinbridge, County Galway. You can also order it at Mourne Seafood Bar, Belfast who offers it with a pint of Guinness. There are a lot of Galway International Oyster and Seafood Festival, where you can watch the Irish and World Oyster Opening or 'shucking' Championships with other delicious foods of Galway over thousands of stalls.
7. Smoked salmon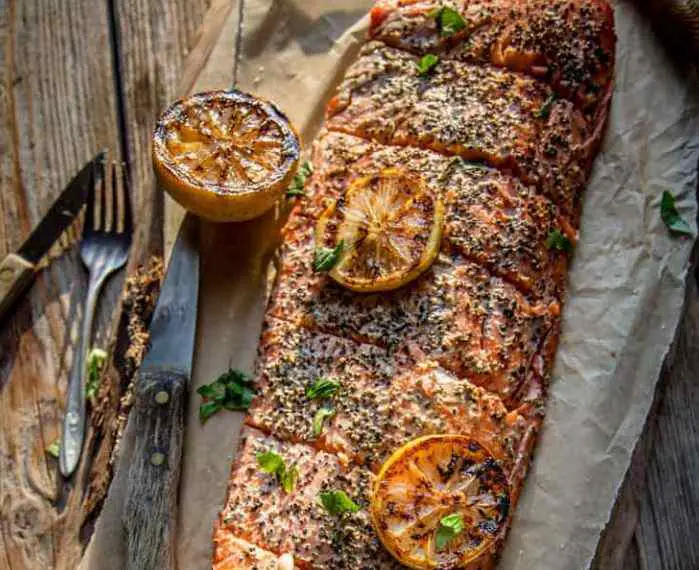 Irish second love after the mutton stew is the smoked salmon prepared with traditional methods. There are a lot of places who serve the microwaved salmon as the smoked one, so be aware to not try them at any cheap restaurant. But You can fully rely on oak-smoked salmon from the Burren Smokehouse or try the beechwood-smoked salmon from the Connemara Smokehouse, and the unusual turf-smoked salmon from The Haven Smokehouse which are all authentic places for this famous seafood in Galway serving the best tender fish which is freshly caught.
Read More: Famous Food of Paris
8. Black and white pudding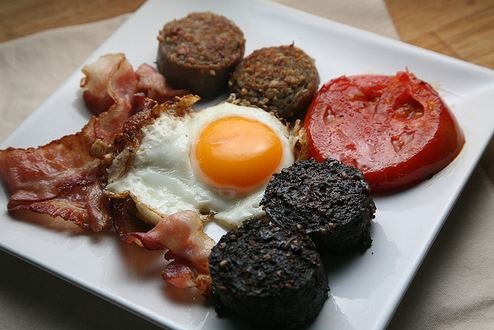 All around the globe black pudding is prepared with pork meat, fat, and blood mixed with barley, suet, and oatmeal molded into an intensely flavored sausage. Whereas White pudding has all similar ingredients, excluding the blood. Both of these puddings are Galway's popular food for Irish breakfast served nowaday with sautéed scallops, in croquettes, under poached eggs or along with salads and risottos. You can also use these for the instant made soups as a garnish which will be a mouth full for a one-time meal.
9. Soda Bread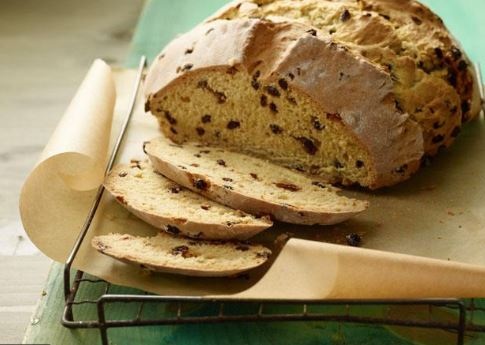 These are one of those foods which built the family traditions and nostalgia for Irish people in Galway. As every family has its own recipe for soda bread. This is among the best food of Galway for their long old recipes alive in different parts of Galway. Sosa bread is actually a quick bread, which means it is leavened with something other than yeast, in this case, baking soda is used for raising the bread. Some like the sweet bread with a spoonful of honey, sugar or dried fruits. Others prefer sprinkled-in seeds, bran, and oats for a health boost. Whereas the basic ingredients of baking soda, buttermilk as raising agents and flour remains the same. Both white and brown varieties are available in Galway for consumers to enjoy this staple food of Galway.
Read More: Famous Food of California
10. Barmbrack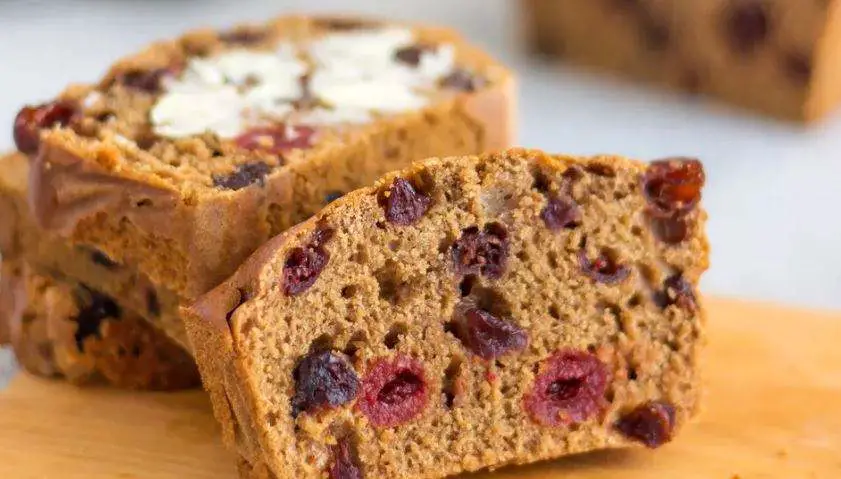 This is another Quick bread of Galway which is usually filled with fruits and nuts served smothered in butter with a cup of tea in the afternoon. Raisins, candied peel ( steeped overnight in black tea and whiskey) and mixed spice all go into the mixture to prepare this delicious loaf of bread in Galway. Irish supermarkets and bakeries still sell Halloween barmbracks with a toy ring hidden inside as a long old tradition for the popular food to eat in Galway.
Read More: Best Places for Shopping in Galway Ireland 
I hope you enjoyed this delicious food tour of Galway in which dishes seem easy to cook but yield a very spectacular flavor due to their slow and intricate cooking. Galway is usually chilly so all the above mentioned top foods of Galway are prepared in such a way that they will be an aid to retain your energy and heat for further tours ahead in winters of Ireland. You can go onto our other blogs for more information regarding Galway and do share and comment if you find it helpful.
The post Top 10 Famous Food in Galway, Ireland | Best Foods to Eat in Galway appeared first on World Tour & Travel Guide, Get Travel Tips, Information, Discover Travel Destination | Adequate Travel.