You might wonder Where to buy the best souvenirs or takeaways in Galway? when all your rides are either guided by your tour guides or google maps who shower you with tonnes of knowledge in which it's so hard to filter out the real information which is useful for your desirable shopping spree. Hence escape from all the Galway's shopping troubles through the given below list of iconic Galway's shopping centers best for buying the famous Irish items or clothing of your desires all easily available at the mentioned shops of Galway, Ireland.
List of Shopping Places in Galway
1. Mishnóc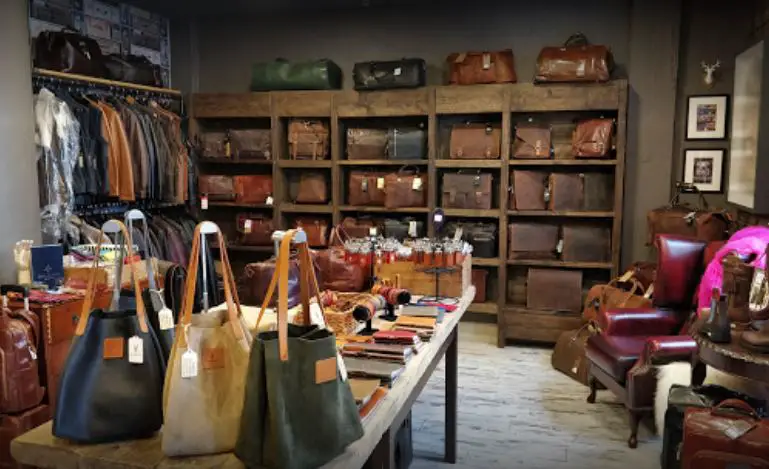 The best accessory to buy as a gift or for yourself is a perfect handbag and what can be more amazing if you could grab the best quality leather bags from Ireland? This is one of the best shops in Galway which provides fabulous leather bags ranging from work bags, messenger bags, ladies' purses, wallets, and phone cases. Mishnóc's main owner Pat Delaney sources only the finest leather from Italy and is a hyper-focused guy for maintaining the quality of customer service by working in close proximity with the leather designers and manufacturers. Do take a look at his designer bags once you roam around for shopping in Galway.
Address: Unit 3, Cathedral Buildings, Abbeygate Street Lower, Galway, Ireland
Phone: +353 91 563 859
Read More: amazing water parks in Galway
2. Public Romance
It isn't some 'modern park' for the love birds to meet and kiss around in public but a shopping place in Galway who welcome the romance of vintage and modern clothing in its two sections having huge collections of spectacular clothes from both eras. The ground floor houses a selection of contemporary designer clothing and accessories for women, including Quantum, TFNC, Love and Public Beware. Whereas the top floor is the perfect shopping place in Galway city for splendid vintage selection for men and women, dating from the 1960s to the 1990s.
Address: 52 Abbeygate Street Upper, Galway, H91 VF79, Ireland
Phone:+353 91 568 771
Enjoy: Famous Food in Galway




3. Hanley & Co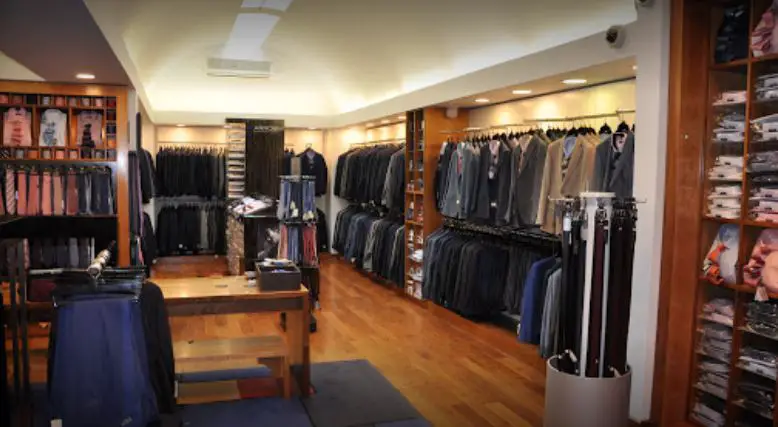 Don't worry if you are a man who is searching for good clothes in Galway and has no idea where to shop? This shopping center in Galway is a flagship store exclusively for menswear. They even refurbished the whole section recently, creating even more space to highlight their incredible collection of men's clothing, shoes, and accessories all from the best brands of the world. With the external appearance of the shop don't consider that they might not have the international brands you need. As this famous shop in Galway also stocks the latest trending clothing from the  
top international brands like Armani, Tommy Bowe's label XV kings and so on.
Address: 8 Williamsgate St, Galway, H91 XC93, Ireland
Phone: +353 91 567 951
4. Nine Crows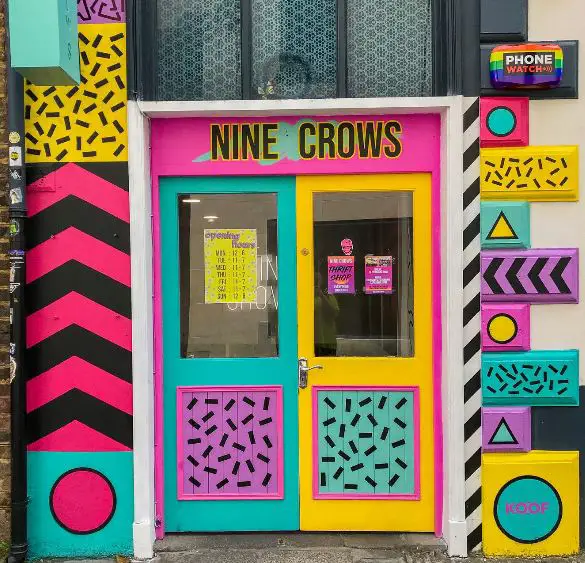 You might have heard about this shop a lot in Dublin but now new Galway stores for shopping vintage and reworked clothing can be bought from the latest branch of Nine Crows opened in Galway as well. They have a great collection of accessories, shoes, jewelry, sunglasses, and a wide range of clothing. They even create their own lookbooks, providing examples for the best way to wear their garments. Grab your pair from clothing till shoes all easily available in one place at Nine Crows, saving your precious time for a further shopping spree.
Address: 22 Temple Ln S, Temple Bar, Dublin, Ireland 
Phone: +353 1 551 0223
Visit: Best Cities in Ireland 




5. Galway Woollen Market
This is a family-owned shop in Galway who is famous in Ireland for their classic Irish knitwear and most fashionable merchandise for men, women, and children. They are easily visible from far away through their bright orange facade located on High Street in the Latin Quarter of Galway city. You can have the complete shopping place in Galway with all the amenities checked but the superb authentic, handcrafted Irish items available here are one in a kind and can't be found anywhere else. They also have very friendly staff in their small shop filled heavily with tonnes of incredible handicrafts to help you out, in finding the best gift as you desire by answering any questions you may find troubling.
Address:  21 High Street, Galway City, Ireland
Phone: +353091 562491
6. Dungeons & Donuts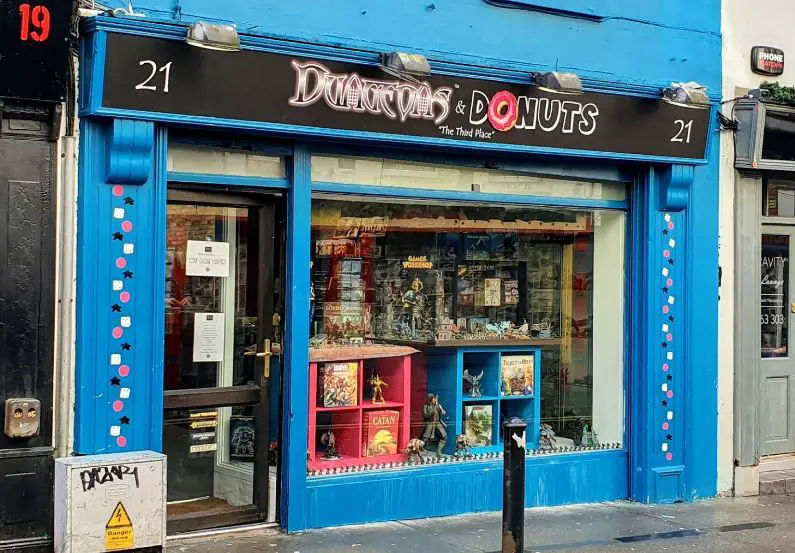 While roaming around the whole city for shopping you can get tired then again you have to walk to reach various food places near you to gain energy for another shopping spree. All of this tiring hustle is sorted out at this incredible shop in Galway who provides amazing items along with delicious donuts to suffice your hunger. You can say Dungeon and Donuts is the biggest hobby shop in Galway which is famous for gaming or eating donuts. For the best shopping in Galway, Ireland especially when you are a gaming geek or collector, this shop is the perfect place that owns even a large selection of graphic novels, RPGs and board games. While stuffing the delicious sci-fi themed, homemade donuts is another bliss after all.
Address: 21 Abbeygate Street Upper, Galway, H91 KC79, Ireland
Phone: +353 91 567 930
Visit: Reasons Galway is Known For




7. Wooden Heart
This place in Galway is the wonderland for adults where all your hidden childish desires which you barely mention among your adult buddies are turned into reality. This is the top Galway's shopping place for turning the picture-perfect Scandinavian childhood dream into reality. They stock a huge collection of adult toys(no, not 'those' kinds of toys) which can be either gifted to your loved ones or can be used to decorate a nursery or a child's bedroom in cute hanging decor, adorable hand-painted toys or magical lighting in your child's or your room(who's know it's your Christmas wish).
Address: 3 Quay St, Galway, H91 TC95, Ireland
Phone: +353 91 563 542
Read more: Major Cities in Argentina
8. Bell Book & Candle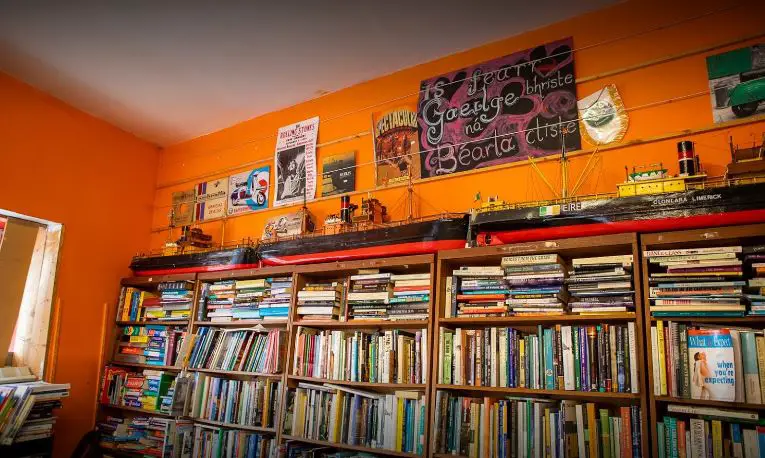 The book lovers can now suffice their hunger for vintage old books with the crisp odor of the old pages and mysterious book notes, all at this amazing geeky shop in Galway. They have a massive collection of used books, movies, vinyl, and CDs. If you get lucky you can even grab a very old antique that might be worth thousands of dollars in the famous antique collector's lists. So be ready and since there is a system of new stock coming daily don't expect that you can catch it later. Due to such places, for all the book lovers and antique collectors shopping in Galway city prove to be a heavenly ride. There's a resident puppet, turntable, and an actual car inside the shop so don't mind their over the top enthusiasm for Galway's weird items. 
Address: Small Crane, Galway, Ireland
Phone: +353 91 589 060 
Read More: Best Beaches in Galway




I hope you enjoyed this small tour of Galway's shopping which fills you up with incredible collections of Irish cultural dresses, accessories, and shoes along with various other local and branded items that are hard to find anywhere in Ireland. Grab your list for shopping in Galway, Ireland and let's see if you aren't left with the double amount of items that are so adorable and tempting that you can't just let them go and buy them out of love. Do mention your Galway shopping stories in our comment section below and share this blog among your friends.
The post Best Places for Shopping in Galway Ireland | Great Shopping Ideas for Galway  appeared first on World Tour & Travel Guide, Get Travel Tips, Information, Discover Travel Destination | Adequate Travel.