Chile a country that extends across the Pacific Ocean with startling diverse terrain, from the snow-capped Andes and colossal glaciers to a wave-licked coast and desolate desert. The top cities of Chile have reputed tourist's value. Amid these mind-blowing geographical extremes lie a host of the best cities to visit in Chile, each more compelling than the last; you can find bustling locales teeming with activity to laid-back beach resorts for bohemian living. The beautiful cities in Chile is filled with immense natural resources,  amazing people and natural beauties. 
List of Cities in Chile to Visit
1. Santiago
The capital of Chile is home to forty percent of the country's population and as such, it is a bustling, cosmopolitan place full of life and energy. Santiago is considered in the largest cities in Chile. There is a vibrant cultural scene with each neighborhood having its own particular feel to the place, with a wide range of great museums, theaters, galleries and more.  you can also enjoy its world-class restaurants, walk through its fancy neighborhoods and leafy hillside parks before heading to the lively nightlife spots and bars in Barrios Brasil.  Due to its proximity to the ocean you can see and visit the beach on the same day, snow-capped mountains form a beautiful backdrop to Santiago. 
Read More: best outdoor activities in Chile
2. Valparaiso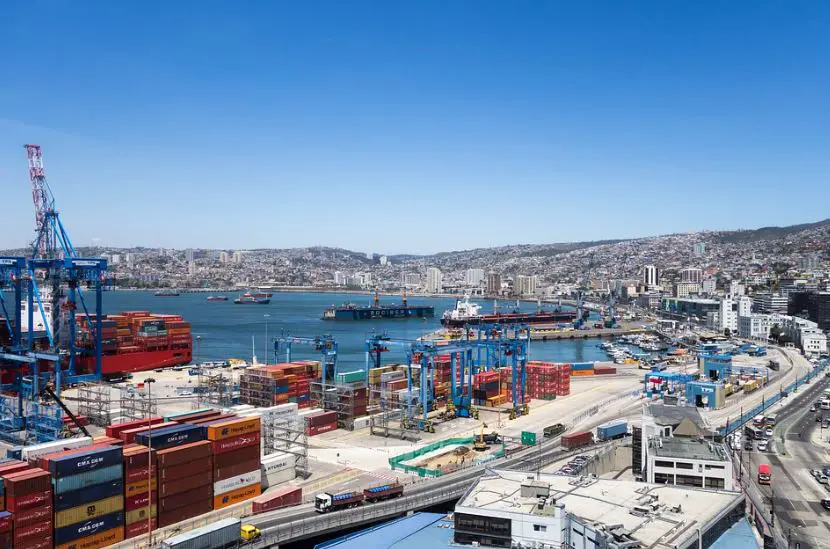 The UNESCO-protected Valparaiso and one of the big cities in Chile after Santiago has a rough around the edges allure that makes it, northwest of Santiago.  It is Chile's most captivating coastal city. The city is renowned for the bohemian art scene that's been budding since Chilean poet Pablo Neruda drew inspiration from the port town while living here.  You would love to see the jumble of picturesque multi-colored clifftop houses, read about the best cities in Brunei to visit. The best way to get to know the place is by strolling the narrow streets that snake around the hillsides before finishing in the hodgepodge of antiquated bars that stay open until the small hours.
3. Iquique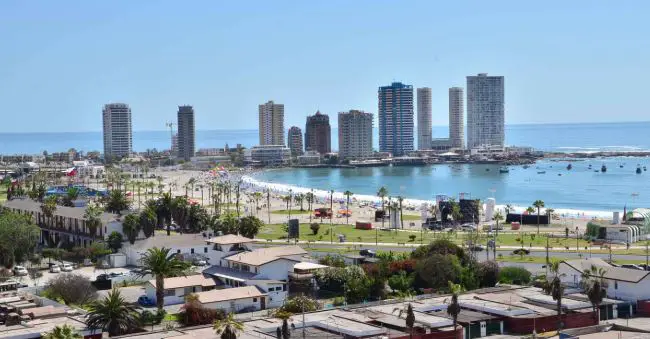 Iquique is one of the major cities in Chile. It is spectacularly located at the foot of a desolate coastal mountain range with a gigantic sand dune overlooking it, With a fantastic beachfront. Iquique is a bustling cosmopolitan city. As it borders the Pacific Ocean and is in a duty-free shopping zone, an eclectic mix of people descends on the city with surfers and casino goers, paragliders and shoppers all equally at ease in Iquique. Surfing in its waters or paragliding above the dunes, Iquique is also a great place from which to explore the northern part of this most beautiful city in Chile, as well as lounging on the perfect beaches.
4. Putre
Putre is one of the best cities in Chile. It is set on a hillside at a heart-fluttering 3,500 meters and backed by the peaks of the Taapaca Volcano, pocket-sized Putre is a compelling Aymara settlement. The fresh mountain air, charming colonial buildings, and the tranquil pueblo feel make the place an inviting stop-off for many who need to acclimatize to the altitude here before setting off to the dizzying elevation of Parque Nacional Lauca.
5. La Serena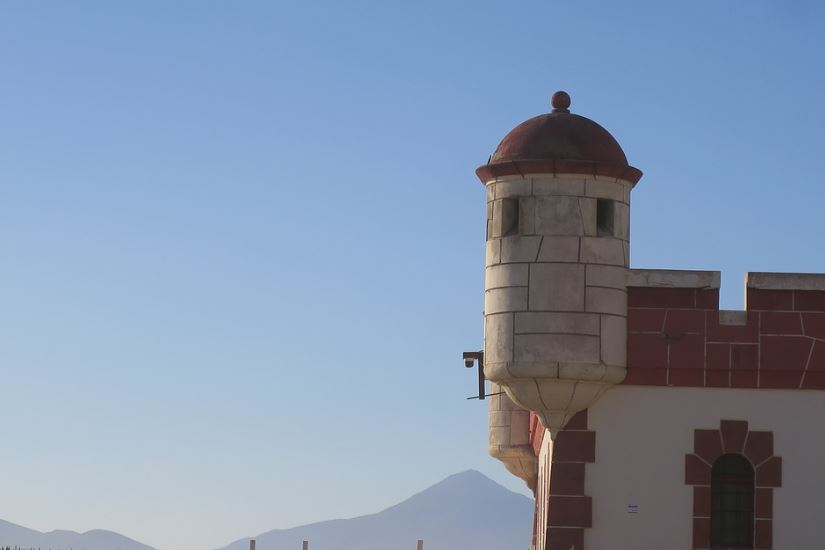 La Serena is counted in one of the best cities to visit in Chile, the capital of its region in the north and is a charming place to spend some time, the second oldest city in Chile. It has lots of great colonial and neo-colonial architecture as well as old stone churches, leafy boulevards and has a lovely long beach lining the ocean. La Serena doesn't have many attractions but it is rewarding simply wandering around its beautiful streets by its bustling markets, apart from the impressive archaeological museum. You can make a few great day trips to the small villages, vineyards that dot the region and nearby beaches.
6. Arica
The northern port city of Arica is a relaxed pace of life that befits its seaside setting and contributes to its name as the 'City of Eternal Spring.' Locals and visitors mill around its inside in flip-tumbles before heading by walking to the different encompassing shorelines for surfing and sunbathing. If you make a list of famous cities in Chile, you can't just leave Aric. It is home to some of the world's oldest mummies or the nearby Parque Nacional Lauca, so stay a day or two before visiting the Azapa Valley.
Also Read:Best cities in Armenia
7. San Pedro de Atacama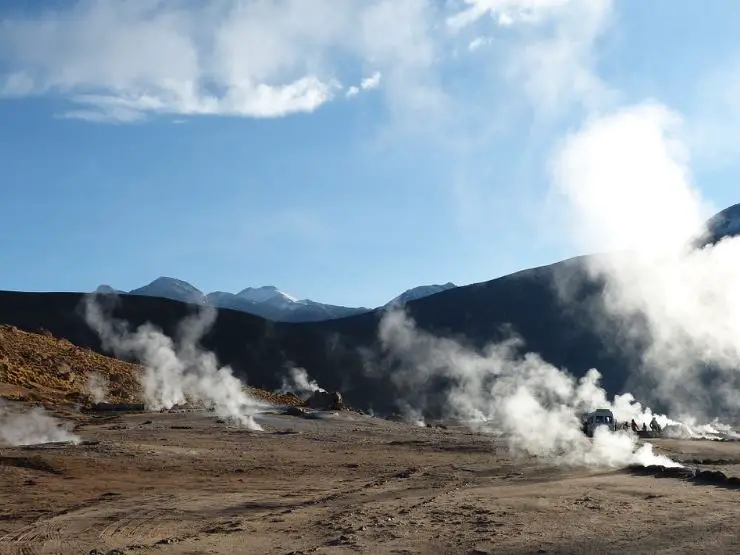 This interesting and calm northeastern top city to visit in Chile name San Pedro de Atacama is set inside the world's driest desert, getting a charge out of an unhurried pace of life and a solid deluge of guests to its dusty boulevards lined by adobe block structures. If San Pedro's host of rustic-chic hotels, restaurants, and hangouts don't tempt you, then the dramatic scenery of its surrounding landscape certainly will salt flats, volcanoes geysers and hot springs lie at your fingertips.
Get San Pedro de Atacama Hotel Deals
Don't Miss:Best cities in Albania
8. Punta Arenas
A fascinating mix of rustic and urban, wooden tin-roofed houses rub shoulders with monster flickering shopping centers and business structures in Punta Fields, the most delightful urban areas in Chile. This beautiful city in Chile is located right down south in Chile bordering the Magellan Strait.  and due to the petrochemical industry, an important port. The population is growing as the area becomes more wealthy. Punta Arenas offer and a plethora of stunning sights lying nearby, with lots of tourist services.  Punta Arenas is a great base from which to explore the Tierra del Fuego archipelago and Torres del Paine National Park as well as neighboring Argentina.
9. Pucon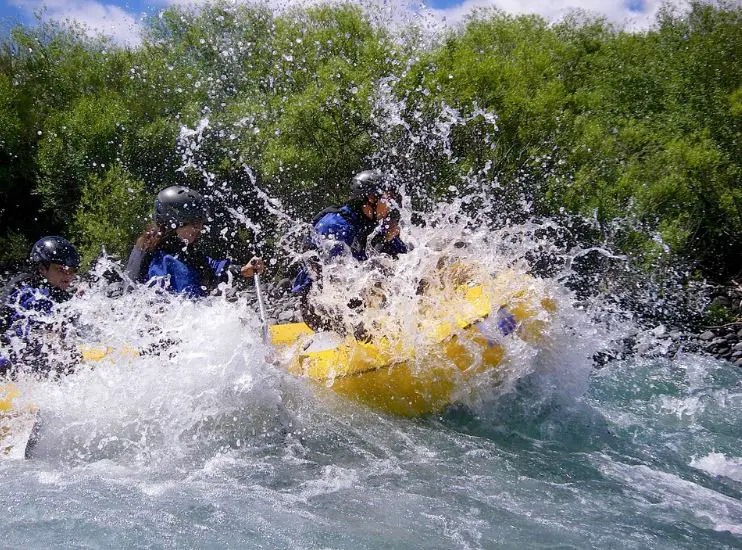 Adventure junkies flock to Pucon, renowned worldwide as Chile's capital for adventure sports due to its position beside the stunning Lago Villarica and the smoldering volcano of the same name, get the Major Cities in Ecuador. A multitude of all-year-round thrilling outdoor activities are on offer rafting, hiking, skiing, canyoning, and fly-fishing but also more relaxed exploits such as walking and visiting hot springs. This popular city in Chile itself is embellished by timber-hewn restaurants, cafes, and hotels in perfect harmony with the woodland setting.
10. Vina del Mar
List of cities in Chile is incomplete without Vina del Mar. It is often referred to as 'La Ciudad Jardin,' due to its series of beautiful expansive parks and palm tree-lined boulevards, despite its official name meaning 'vineyard of the sea' that stems from the colonial era. It's smart, clean and orderly appearance is a sharp contrast to neighboring Valparaíso, making it a popular holiday destination for well-to-do Chileans coming for the beaches and weekend partying. Vina del Mar is situated on Chile's Pacific coast.
Related Post:




Here mentioned the list of cities in Chile contains the proper information regarding the cities to be visited in Chile and some of the most beautiful and famous cities in Chile. Kindly head to other blogs as well if interested to explore the whole world, and don't forget to share your views in the comment section. 
The post Best Cities in Chile to Visit | Major Cities in Chile appeared first on World Tour & Travel Guide, Get Travel Tips, Information, Discover Travel Destination | Adequate Travel.