The best-known monument is the Senegambia Stone Circles, including those located at Wassu are the several fascinating landmarks and monuments in Gambia. The Senegambia Stone Circles are to be found clustered in large numbers, these mark various burial sites, rather like small pillars in their appearance and shape. The Arch 22, Fort Bullen and the Banjul State House for tourists/ travellers to the city of Banjul ( capital of Gambia)  are popular sights to see. These all historical monuments in Gambia serve as three of the city's most prominent and famous landmarks. Also on James Island in the Gambia region, the remains of Fort James can be found and are of great historical significance to the Gambian people in and around Fort James. Read here about some of the most important monuments in Gambia.
List of Monuments in Gambia
1.Arch 22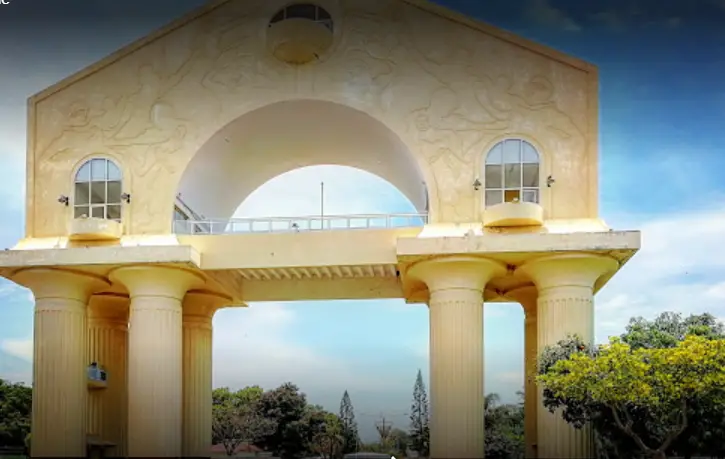 Reaching 114 feet above the city streets of Banjul, the Arch 22 is the tallest structure in The Gambia. To commemorate the military 'coup d'étatthat brought President Yahya Jammeh into power, built alongside the Banjul-Serrekunda Road in 1996. It is certainly worth a closer inspection for every tourist. Accessible by spiral stairs and elevators, the arch itself is actually made up of three floors. It is possible to get great views over the whole of the Banjul from the second floor; you will also find a small cafe and shop. Near the base of this important monument in Gambia is the statue of an unknown soldier.
Address:  Banjul, The Gambia, GM, Africa
Read More: Famous Monuments of Colombia
2. Banjul State House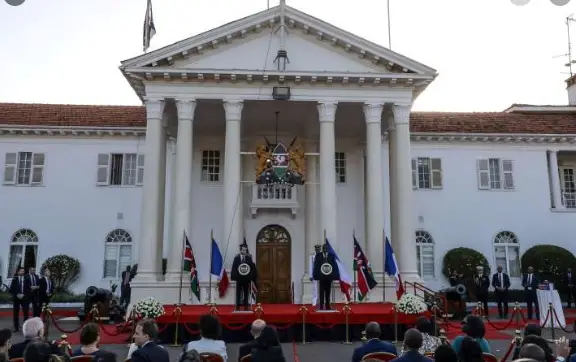 Built by the Portuguese, Banjul's most impressive building is known as the State House. Today Banjul State House is still serving as the seat of government in the country. The Banjul State House is often used for official functions and meetings. This famous monument in Gambia is also the office of the country's president.
Address: Banjul, The Gambia, GM, Africa
3. Wassu Stone Circles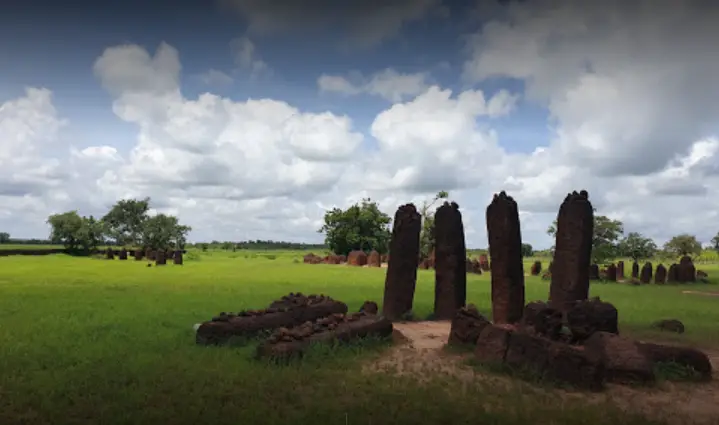 On the north bank of the River Gambia, Stone circles can be found in remarkably large numbers. The Wassu Stone Circles are seen as one of the more important gatherings, of all the Senegambia Stone Circles. This iconic monument in Gambia is certainly the most visited of them all. With the tallest one measuring some   8 feet in height, the stones are huge and worth visiting. About the stone circles in Wassu's visitor centre, visitors can find out more.
Read More: Monuments in Mumbai
Address: near Kuntaur, The Gambia, GM, Africa
4. Fort Bullen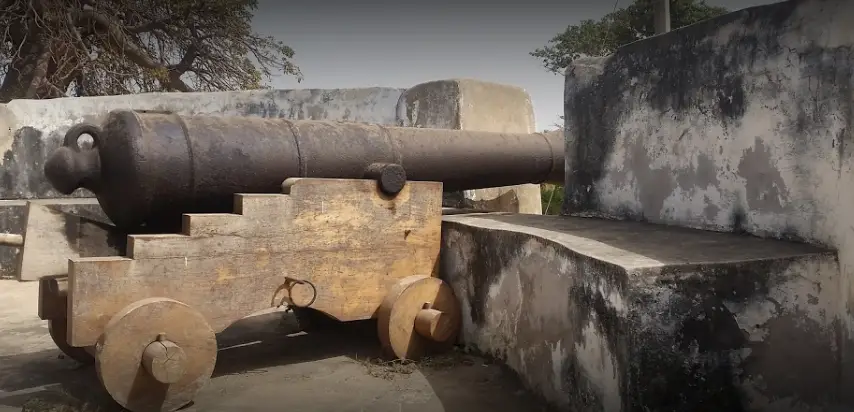 In the early 19th century, Fort Bullen was built at Barra Point. To fight off French slaves as they headed up the River Gambia, Fort Bullen had one aim.  This old monument was built to enforce the British ban on slavery. During World War Two the fort was brought into action once again after a period of abandonment when it was put into use as a base and observatory for British artillery. Today, Fort Bullen remains one of the best-preserved historic monuments in Gambia.
Address: Banjul, The Gambia, GM, Africa
5. Fort James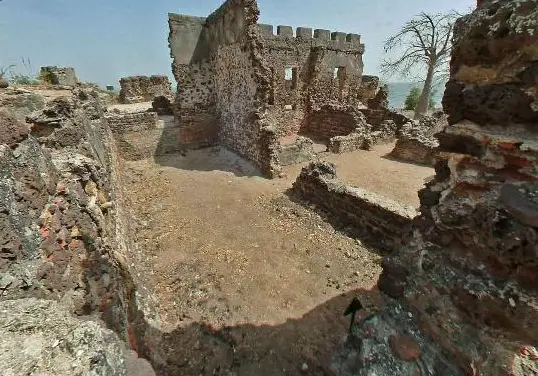 Today, Fort James lies in ruins. However, to get a sense of the history of the place, it is still possible and imagine what it must once have looked like. Fort James was built in the mid-17th century. It was the same place where as slaves waited for ships to take them to the Americas many of them were housed in it. The fort remains an iconic landmark and important historic monument in Gambia. At other times in its turbulent past, as well as the French and Dutch authorities, the fort has been variously held by the British.
Read More: Buildings in Jaipur
Address: James Island, The Gambia, GM, Africa
6. Tanji Village Museum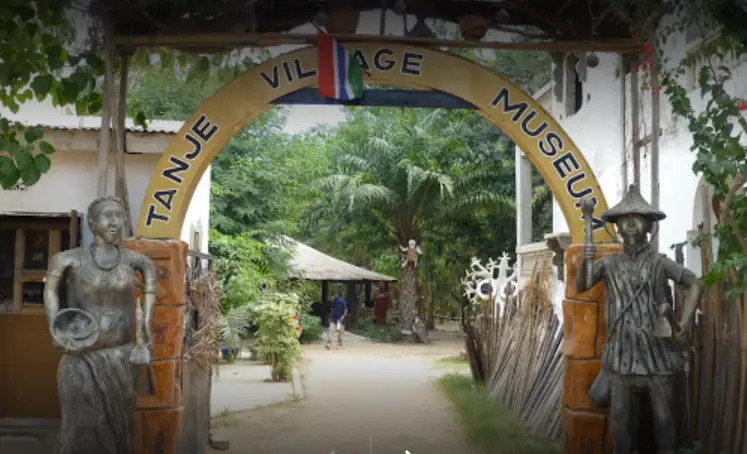 By recreating a traditional Mandinka village, this fascinating cultural museum presents Gambian nature and life scenes. Tanji Village Museum is such a place where you can peer into huts. Apart from this, you can also learn about customs and beliefs, craft making, traditional music, medicinal plants and the local fauna and flora. For tourists, it is not just a museum but also one of the most popular monuments in Gambia.
Address: Tanji, The Gambia, GM, Africa
7. National Museum of Albreda
With displays detailing the gruesome treatment these human captives suffered, this small museum focuses on slavery in The Gambia. With photos and memorabilia related to Alex Haley, there's also a room dedicated to the Roots connection and the subsequent film. Here you can also find a replica slave ship. Entrance to Kunta Kinteh Island that all include admission in this national monument in Gambia.
Address: Albreda, The Gambia, GM, Africa
Read More: Monuments of Chile
8. St Joseph's Adult Education
St Joseph's Adult Education is tucked away inside an ancient Portuguese building. For the last 20 years, this centre has provided training to disadvantaged women. Authority provides visitors to take a free tour of sewing, crafts and tie-dye classes, You can also here purchase reasonably priced items.  At the on-site boutique such as patchwork products, embroidered purses and cute children's clothes. It is a must-see monument in Gambia.
Address: Banjul, The Gambia, GM, Africa.
9. Tunbung Arts Village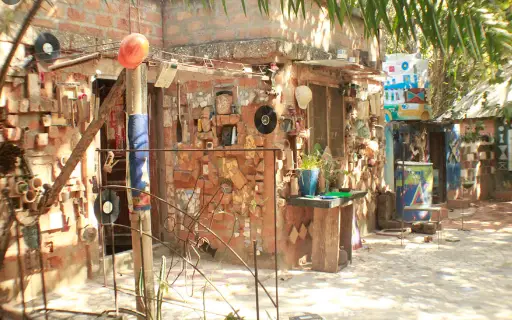 Tunbung Arts Village is a Quirky and wonderful monument in Gambia. Wildly painted walls and random sculptures that peer out behind walls and from treetops, Tunbung Arts Village is a ragged assembly of skewed huts. Etu Ndow, a renowned Gambian artist, it's the creative universe of him. In 2014, Etu died and after his death, his nephew name Abdoulie continues to keep the memory of his uncle alive.
Read More: Monuments in Madrid
Address: Tunbung, The Gambia, GM, Africa.
10. National Museum
The National Museum is well-presented, displaying historical and cultural artefacts. Including ethnographic, musical instruments, and agricultural tools items, here you will get a chance to learn about everything that is related to Gambian history. Reconstructing some of the earliest periods of human habitation of the region, there's an interesting archaeological section. If you learn more about Gambian history go through photographs that lead up to the present. It is considered one of the best monuments in Gambia.




Address: Banjul, The Gambia, GM, Africa.
11. July 22 Square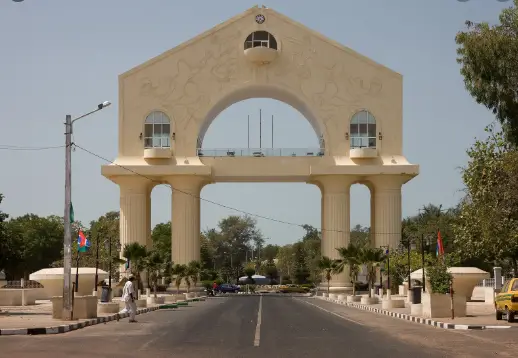 The quadrangular July 22 Square contains a World War I memorial. Here you will also get a beautiful fountain that illuminates every night. July 22 Square is dating from the 1930s. Here you will see thousands of tourists from across the globe. July 22 Square is counted in one of the ancient monuments in the Gambia.
Address: Banjul, The Gambia, GM, Africa.
Read more: Famous Haunted Places in Amsterdam
So far we have discussed the best monuments in Gambia, which contains the proper information regarding all the most visited monuments in Gambia. I hope you might have loved reading this article and if you love to know more about the Gambia then kindly head to our other articles as well which will help you to get knowledge about.
The post Most Visited Monuments in Gambia l Famous Monuments in Gambia appeared first on World Tour & Travel Guide, Get Travel Tips, Information, Discover Travel Destination | Adequate Travel.