Mumbai is more than just the city that never sleeps. The historical places and monuments of Mumbai give a distinct charm and flavor to this magnificent city. It is an epitome of rich heritage and culture, infused with the right balance of resilience, solidarity, and multi-ethnicity. Each monument in Mumbai has a different story to tell, standing tall, proud through the trials of time, bringing alive a different era and reminding us of the legacy of Mumbai's rich history. Let's dig in deeper and know more about the famous places and monuments in Mumbai.
Historical Monuments in Mumbai
1.The Gateway of India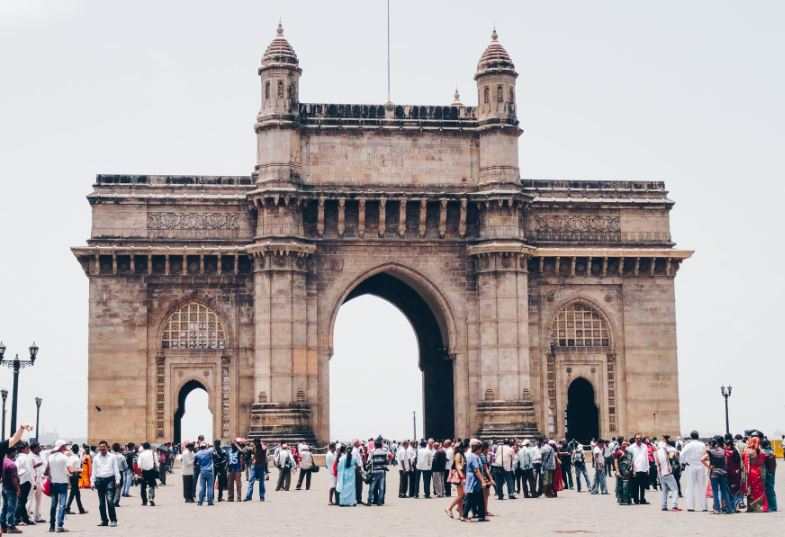 The Gateway of India is one of the architectural marvels of India. It welcomes every tourist who comes to the Mumbai city and stands on the beach of the Arabian Sea. It is a combination of the Indo-Saracenic architecture and was built in 1924. It is a marvelous architectural wonder of Mumbai and is built in yellow basalt stone. if you are looking for one of the Mumbai historical monuments in Maharashtra, how can you miss it!
Read More: Monuments in Hong Kong
2. Chhatrapati Shivaji Terminus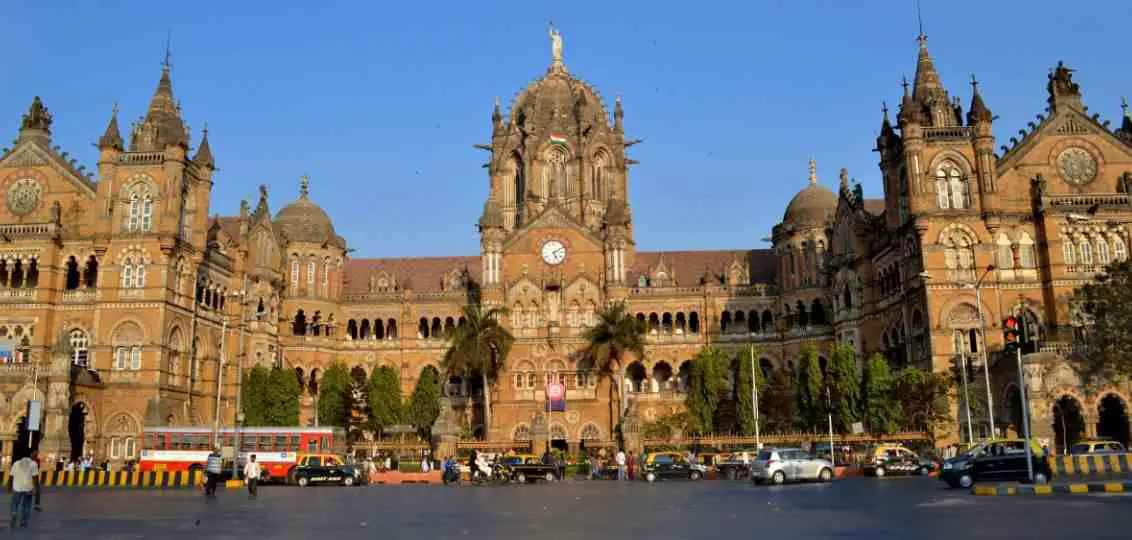 Originally named Victoria Terminus and after it is popularly known as Chhatrapati Shivaji Terminus. It is the most significant train station in Mumbai. In 1888, it was designed by Fredrick William Stevens. An unusual ground plan makes the place stunning and a fusion of Gothic and traditional Indian architecture, stone dome, various turrets, and pointed arches makes it one of the famous monuments in Mumbai.
3. St. Thomas Cathedral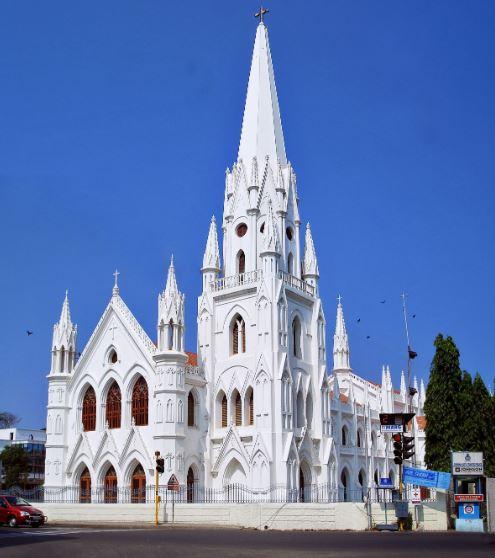 St. Thomas Cathedral holds marvelous religious importance for the Christian population of Mumbai. It is the first Anglican Church in Mumbai and. With a white facade, it was built to Neo-Gothic and Neo-Classical styles. With exquisite ornaments, the church is adorned. This religious monument in Mumbai is representing peace and solitude.
Read: Famous Monuments in Benin
4. Elephanta Caves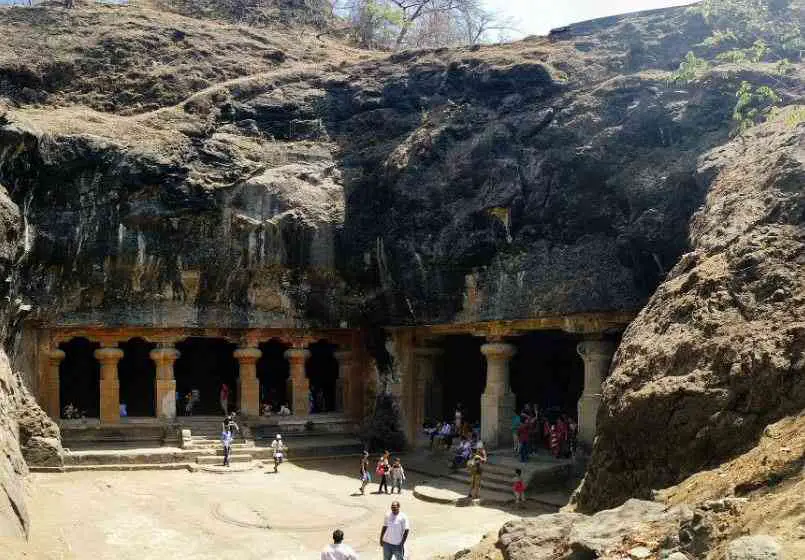 At Elephanta Island in Mumbai harbor, Elephanta Caves is the world heritage site. The temples of the Elephanta Caves are devoted to Lord Shiva and are made out of rocks. If you want to see the finest example of Indian architecture see the rock-cut temples of these caves. In these historical and archaeological monuments in Mumbai, the artistic elegance and the holiness can be experienced.
5. Town Hall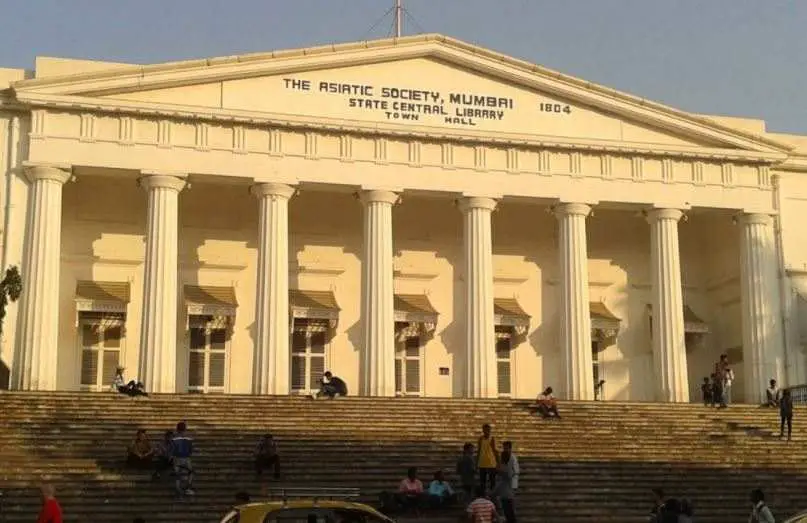 In the city of Mumbai, Town Hall is one of the most royal heritage structures. By Colonel Thomas Cowper it was designed in 1833 and by Greek and Roman styles of architecture, the structure was inspired. With a Grecian portico and 8 impressive Doric style pillars, the entrance of the building is decorated. The place houses the Asiatic Society that is now a public state library in the city. This British monument in Mumbai is a popular tourist attraction and truly an architectural sensation.
Read More: Monuments in Belize
6. Flora Fountain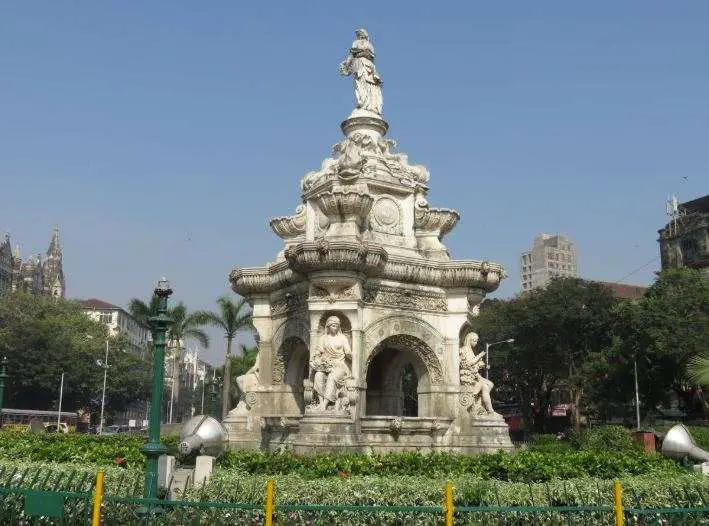 Flora Fountain, an architectural heritage monument that is located in Fort district of Mumbai. By R. Norman Shaw, the structure of the fountain was designed. The fountain is coated with white oil paint and is carved from Portland stone. And by James Forsy the monument was carved. At the top of the structure, a splendid statue of the Roman Goddess is installed, which makes a beautiful monument in Mumbai edifice even more beautiful. At night for a stunning view, the fountain is light up.
Visit: most popular beach in Mumbai
7. The Kanheri Caves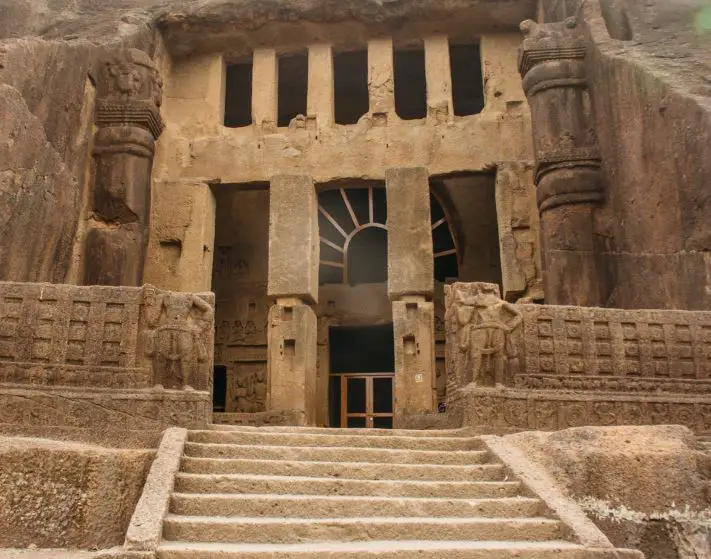 On the outskirts of North Mumbai, Kanheri caves are located inside Sanjay Gandhi National Park just to the north of Borivali. The 109 special entrances to the caves and the Caves are renowned for their natural Basalt formations, and ancient Indian style architecture. It's a monument to visit in Mumbai.
Read More: Monuments of Toronto
8. Mani Bhavan Museum
Located at Laburnum Road, Mani Bhavan Museum Mumbai is a memoir of Mahatma Gandhi. The Museum holds Gandhi Ji's works and comprises a library that has many posters,  pictures, slogans, the 3-D montage of major events in Gandhi's life. For a reviving experience, a visit to this peaceful and famous historical monument in Mumbai.
9. Nehru Planetarium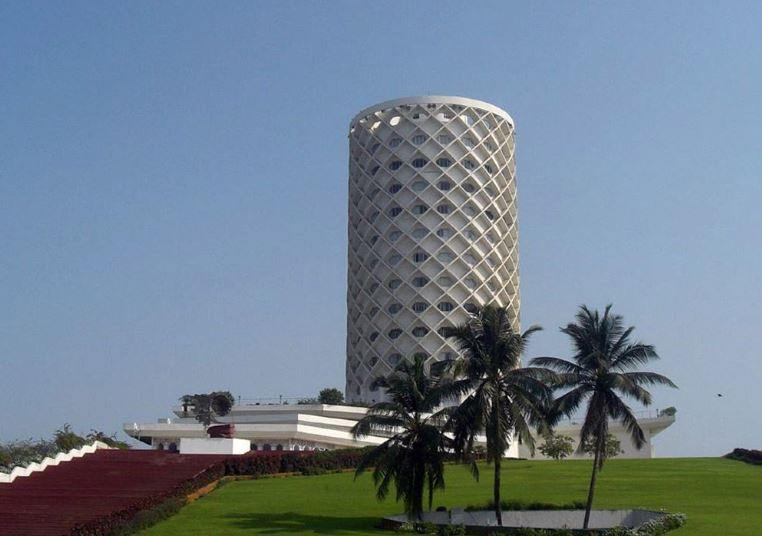 Located in Worli in Mumbai, Nehru Planetarium is a huge dome-shaped building. The building was designed by J.M. Kadri. The planetarium is a center of rational study for students and aspirant scientists of astronomy and space science. Aimed at inspiring students, Planetarium also organizes different lectures and discussions based on cosmological and astronomical events like science elocution, science quiz contest, Astro painting, and Astro poetry. If you are snooping to know about the unknown mysteries of the universe this iconic monument in Mumbai is the ideal place for you.
Read More: Monuments of Botswana
10. Bombay High Court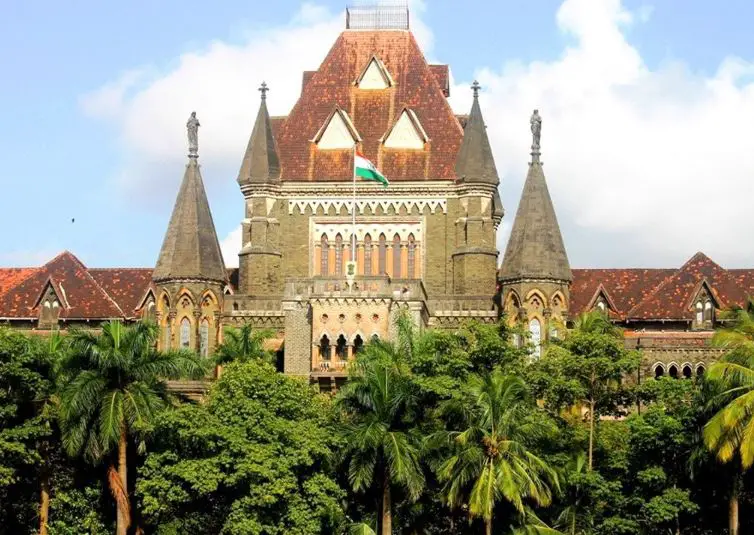 The Bombay High Court is located in the heart of the city is one of the oldest High Court of India. The High Court was designed by Col. J.A. Fuller in English-Gothic architecture. With huge octagon towers and broad stairs, it is made up of black stone and is five sixty-two feet high. When the court is not in order tourists can visit monuments built by the British in Mumbai on Saturdays and Sundays.
11. Rajabai Tower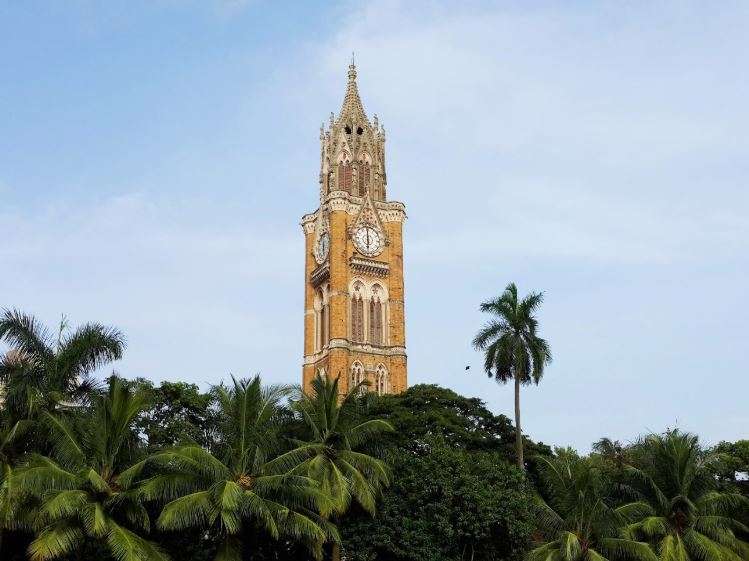 Rajabai Tower is a well-known clock tower and located in South Mumbai. It was built by Sir Gilbert Scott in 1869. The tower replicates the Gothic and Venetian style of architecture. This popular monument in Mumbai is 280 feet high and the spiral staircase is beautifully carved with enhancing pictures. The tower is certainly a wonderful beauty.
Read More: Monuments of Zurich
12. Chhatrapati Shivaji Maharaj Vastu Sangrahalaya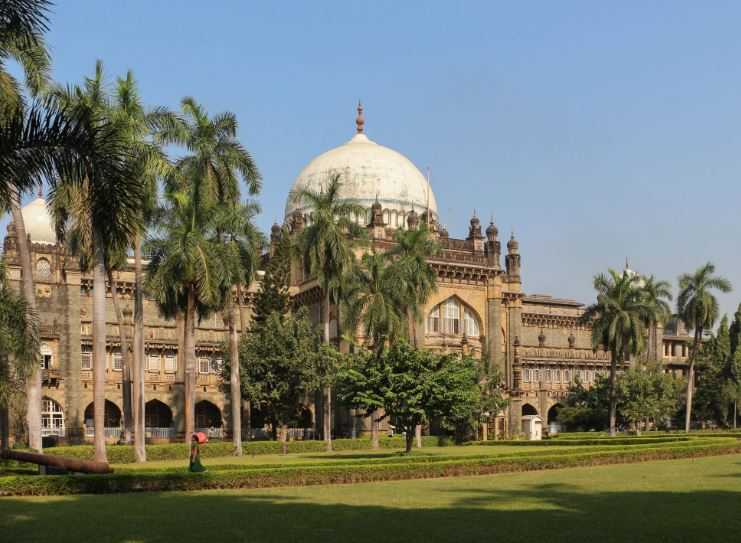 The construction of Chhatrapati Shivaji Maharaj Vastu Sangrahalaya began in 1905. Based on local 15th and 16th century Gujarati architecture, it is an iconic museum. Known earlier as the Prince of Wales Museum, Indo-Saracenic architecture of designer George Wittet this breath-taking museum built with local stone showcases the archetypal. The chief sections in this main museum of Mumbai and Archaeology, art, and natural history. It is one of the important monuments in Mumbai.
13. Dr. Bhau Daji Lad Mumbai City Museum 
Designed by William Tracey in 1862 and founded by Sir George Birdwood, formerly called the Victoria and Albert Museum, Dr. Bhau Daji Lad Mumbai City Museum. This ASI monument in Mumbai stands out for its unusual Palladian architectural style, where Gothic styles are usually predominant. The museum has other things that bring alive Mumbai's intriguing history and an interesting collection of artifacts. 
Read More: Monuments in Bulgaria
14. August Kranti Maidan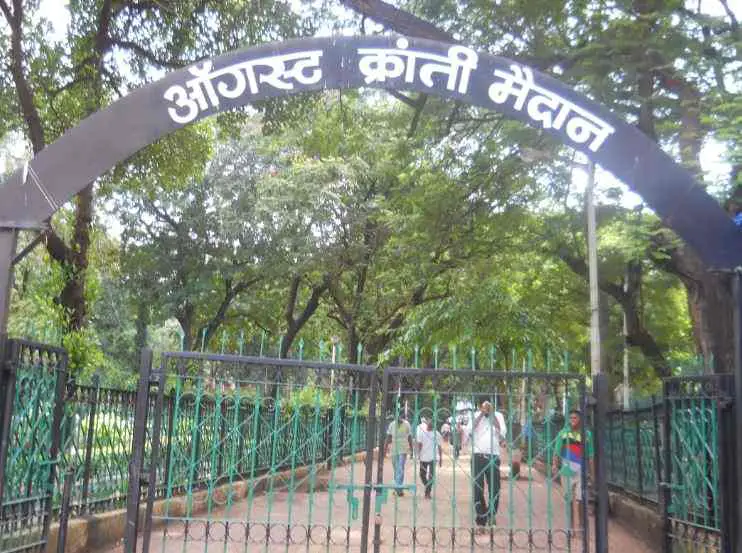 India's journey of the independence struggle, Mumbai's August Kranti Maidan is one of the most significant historic chapters. This is where Mahatma Gandhi commanded the British to leave India on August 8, 1942, marking the launch of the Quit India Movement. Formerly called the Gowalia Tank Maidan, the ground was later renamed as August Kranti Maidan to symbolize this historic event. Now a list of monuments in Mumbai is incomplete without it.
15. Central Telegraph Office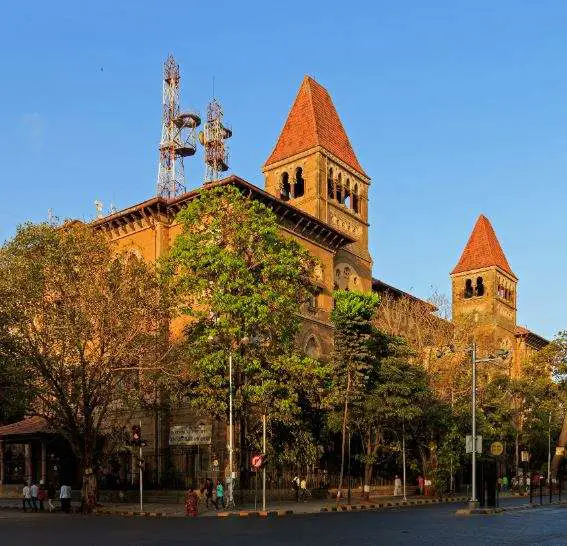 James Trubshaw designed the Old General Post Office, now re-christened the Central Telegraph Office, in medieval Italian style. The upper part of the building once served as an outdoor dining room for clerks. The Telegraph Office's main façade faces Vir Nariman Road and stands opposite the Public Works Office. This Heritage monument in Mumbai is hard to miss the building's two conspicuous tall towers with sharply pitched roofs, in between which lies a yawning porte-cochere. 
Read About: Beautiful Cambodian Monuments
16. Raj Bhavan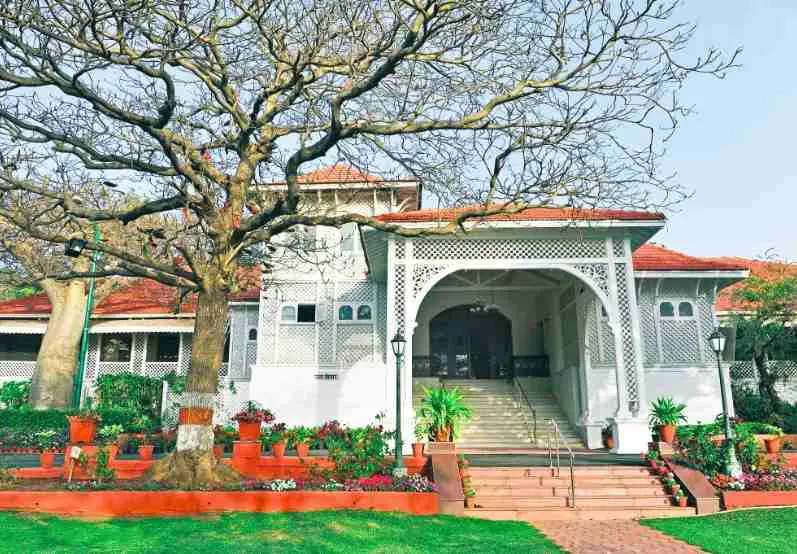 The official residence of Maharashtra's Governor, Raj Bhavan a.k.a. The government house is located in Mumbai's upscale Malabar Hill locality. The fascinating house has timber verandas and a pitched roof, exuding a rustic appeal. It is located across 50 acres of sprawling sylvan surroundings, bordered by the sea on three sides. This old monument in Mumbai was the place where the city's Governor lived during the British Raj, till 1757 and was a part of the historical Mumbai (then Bombay) Castle. 
17. Taj Mahal Palace and Tower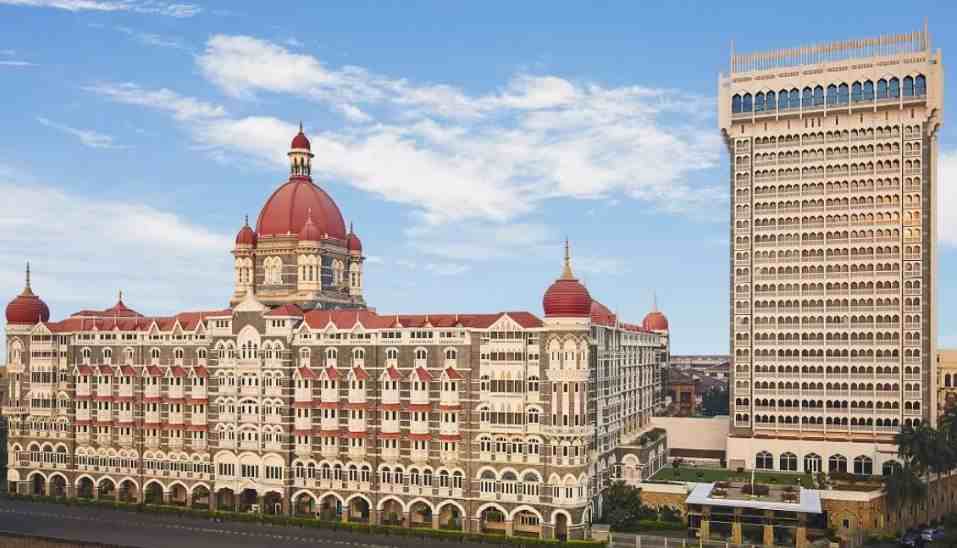 The Taj Mahal Palace and Tower referred to as one of the most outstanding hotels of the East and another historical landmark of Mumbai city. This most famous monument in Mumbai in its own right. The Taj Mahal Palace and Tower, Built by Sir J. N. Tata even after 113 years of existence. It has retained its distinct social prestige and prominence. crowned by Moorish domes are hard not to marvel at, its distinguishable belvedere, gorgeous red dome, and curved towers. 
Read More: Monuments of Bruges
So far we have discussed the best monuments in Mumbai, which contains the proper information regarding all the most visited monuments in Mumbai. I hope you might have loved reading this article and if you love to know more about Mumbai then kindly head to our other articles as well which will help you to get knowledge about Mumbai.
The post Most Visited Monuments in Mumbai | Famous Monuments of Mumbai appeared first on World Tour & Travel Guide, Get Travel Tips, Information, Discover Travel Destination | Adequate Travel.