Ethiopia officially the Federal Democratic Republic of Ethiopia is an African country located in the Horn of the continent. Cities of Ethiopia are very popular destinations for travelers and tourists across the planet. These are the top best towns and cities you should stay or visit whenever you are in the country. Thousands of tourists tour Ethiopia annually because of its great tourist attractions in the country. These magnificent attraction sites include the highest number of UNESCO heritage sites in Africa. Ethiopia brags of some of the oldest cities in the world which are well preserved and blended with modern culture. Here's our list of the topmost beautiful cities in Ethiopia: 
List of Famous Cities in Ethiopia
1.Addis Ababa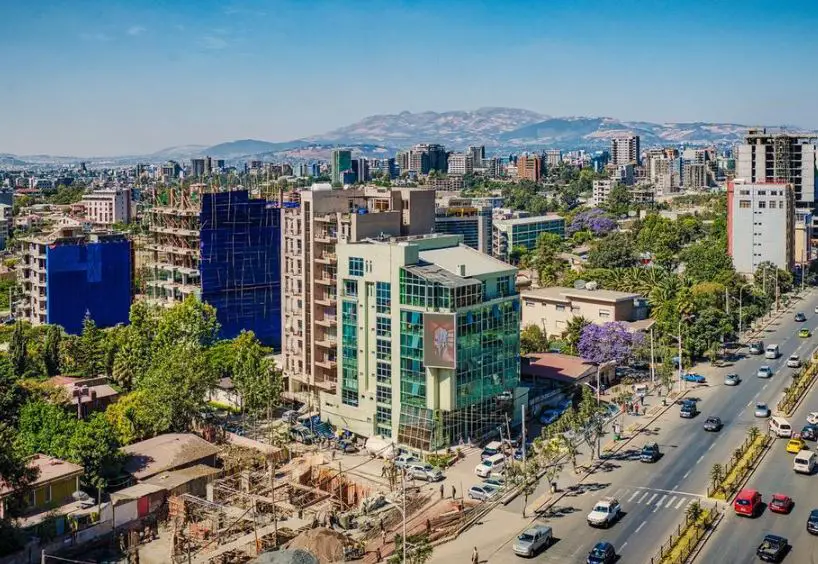 As the country's capital, it is obvious that Addis tops our list of cities in Ethiopia. You will find here different people and cultures inhabit this tech and biz hub. The great diversity of Addis makes it a city to behold; it is a meeting point between ancient culture and modernity. In Addis Ababa, one can visit museums, monuments, go shopping, taste the best of Ethiopian delicacies and beverages. It is also easy to commute around the city with the accommodation being affordable and secure International hotels such as Regency, Hilton, Radisson Blu Hotels are some of the expensive restaurants in Addis Ababa. This largest city in Ethiopia is undoubtedly the most beautiful. 
Read More: popular monument in Ethiopia
Read more: Cities in Equatorial Guinea
2. Axum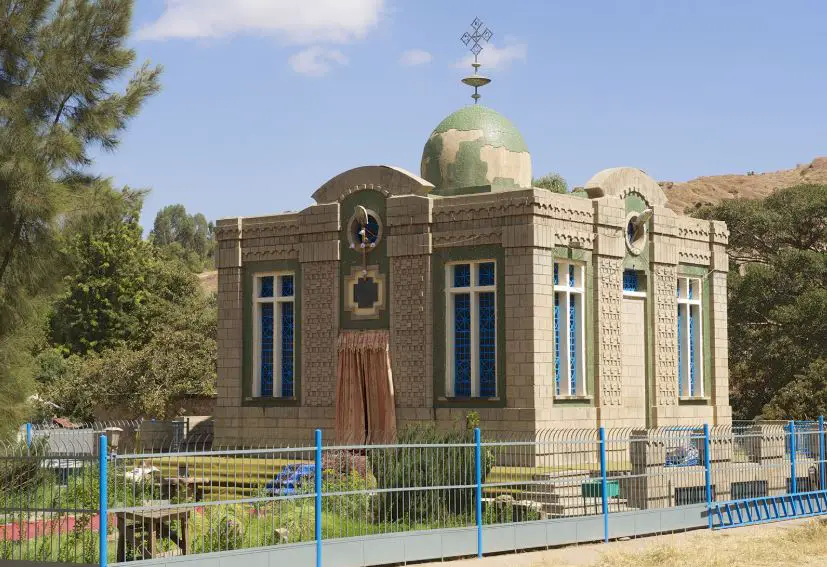 You must have heard of Axum if you ever attended a history class on early civilization. It is an ancient major city in Ethiopia and the earliest Christian kingdom in the world. It thrived during the rise of the Aksumite kingdom as a center for trade and religious purposes. The legend claims that the queen of Sheba lived in the city, hence its nickname 'Queen of Sheba Bath reservoir.' Axum is endowed with ancient museums, Lioness of Gobedra rock Art and many other archaeological sites.
3. Dire Dawa
This considered in the biggest cities in Ethiopia of Dire Dawa can steal your heart during your fortnight-long stay. Unlike Addis Ababa and Makelle, Dire Dawa is beautiful, organized and calm. It is situated in the eastern part of Ethiopia, Dire Dawa is a significant hub for the Oromo, Afar and Somali communities. It is also interconnected to Addis Ababa and Harar by road. It is a good starting place to visit if you want to experience an entirely Ethiopian culture.
Read more: famous cities in Poland
4. Michelle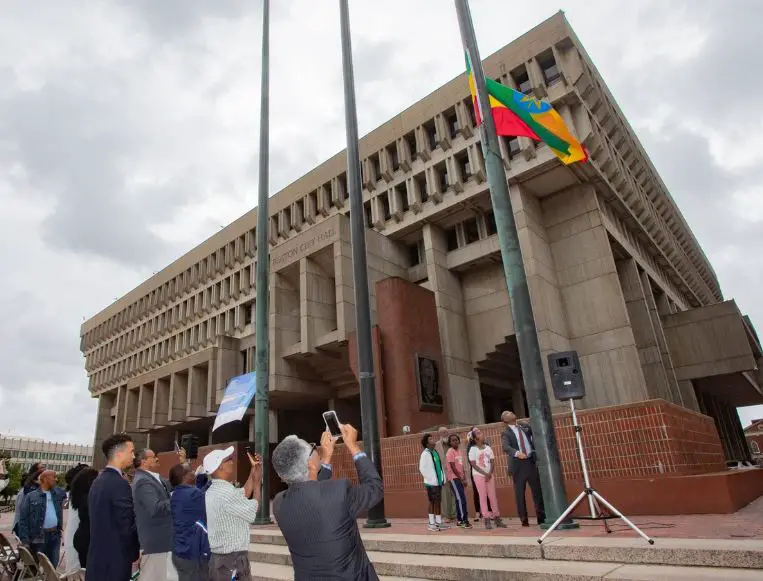 Michelle is located in the Northern part of Ethiopia. This best city in Ethiopia is a center of cultural, political and economic activities throughout the year. The city was established in 1872 by Emperor Yohannes IV when he set his palace in the city. Makelle rivals Addis Ababa as an educational and economic center in Ethiopia. Its first growing economy promises a great future for its residents. This beautiful city in Ethiopia famous for its traditional outdoor coffee.
5. Adama City
Adama is a small city but a vital tourist and transport center in Ethiopia. The town is located 100 kilometers south of Addis Ababa with a sparse population of less than 130, 000 people. This most beautiful city in Ethiopia provides an excellent getaway for residents of Addis Ababa. Adama is famous for its exotic and traditional foods. Roasted lamb to Shiro and injera cuisines can all be found in Adama.
Read more: Major Cities in El Salvador
6. Gambela
Gambela in the Anuak zone situated in the confluence of Baro river and Jajjaba is a fun filled town and is home to Ethiopian history with a beauty to behold. The town is notable for its Gambela National Park on the riverbank of Baro which houses wildlife like the buffalo, roan antelope, bushbuck, Nile lechwe, warthog, the Ethiopian white-whiskered vervet monkey, amongst others. This is a good place for tourists and one of the best places to stay in Ethiopia.
7. Mekelle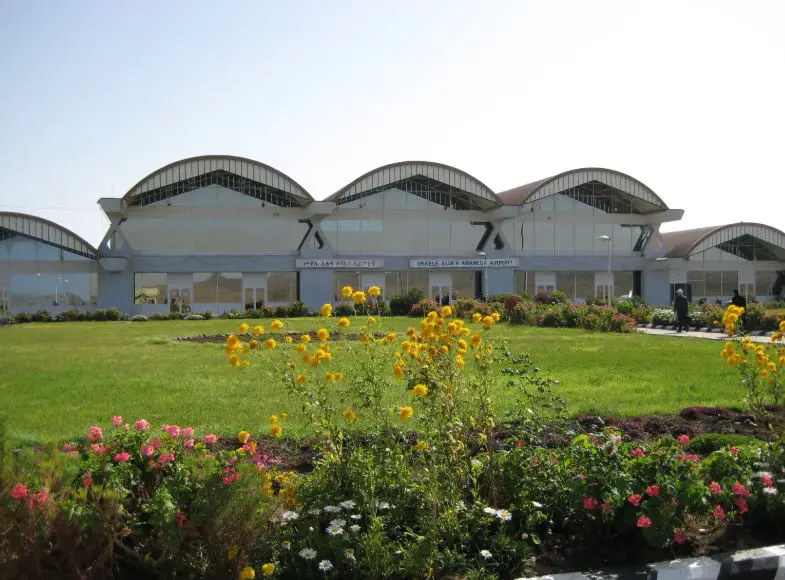 In the northern Tigary region of Ethiopia, you will find Mekelle.This one of the top cities in Ethiopia home to landmarks, attractions, vacation rentals, hotels, restaurants that offer local dishes and activities like Gheratta Rock, World Sun Ethiopian tours, Derg Bombing Monument (home to victims of the Derg bombing in Hawzien), Martyr's Memorial (for victims of the Derg government), Yohannes IV Museum (Italian designed stone palace built for Emperor Yohannes now turned museum), Black Rose Lounge Bar, Agobo Ethiopia tours done on camel backs, Dallol Ethiopia tours, Lake Assale, amongst others, that displays contemporary Ethiopia and journeys into Ethiopian history. Mek'ele is one of the most beautiful places in Ethiopia.
Read more: Major Cities in Belgium
8. Jimma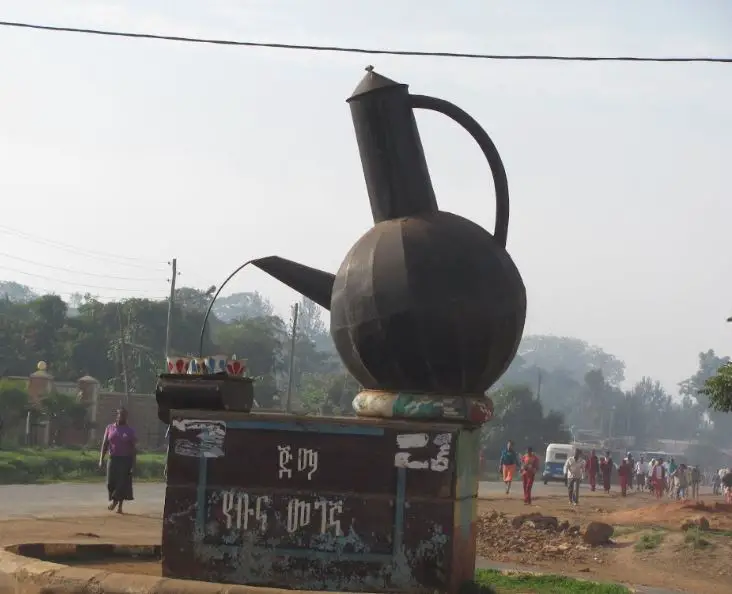 The Jimma town located in south-western Ethiopia, although poor and filled with bad roads, promises beauty with its warm people, cultural attractions and historical sites like the Aba Jifar Palace, amongst others. Jimma is one of the most beautiful towns in Ethiopia.
9. Waliso
Waliso town in Oromia Region is home to intriguing attractions like Waliso hot water springs, and the town also offers activities like boat trips, hiking, wildlife, and horseback riding that gives tourists access to the beautiful landmarks in the town.
Read more: Major Cities in Dominica
10. Awasa
Awasa is a beautiful small city on the shores of Lake Awasa in the Great Rift Valley. The town is always bubbling with its nightlife consisting of night clubs, bars, and music. The town also offers hotels and vacation rentals.
Awasa also homes attractions like the Lake Awasa, Tewj Yan Tol, amongst others. This is one of the best city to stay in Ethiopia.
11. Gondar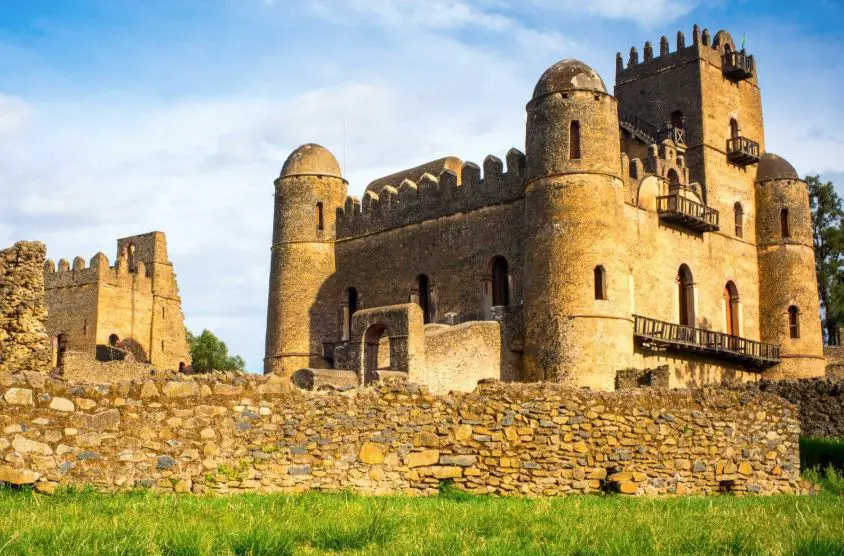 The historical town of Gondar, inhabiting the old Imperial Palace is located in the Semien Gondar Zone of the Amhara Region, north of Tana Lake. The town presents an insight into the history of Jews in Ethiopia and is also home to old stone structures, the Fasilides Bathing Pool, Debre Birhan Selassie church, Ploughshare Women's Craft Training Centre where traditional handcrafts can be purchased, Empress Mentewab's Kuskuam Complex, Fassil Ghebbi, amongst others.
Read more: Major Cities in Chad
12. Bahir Dar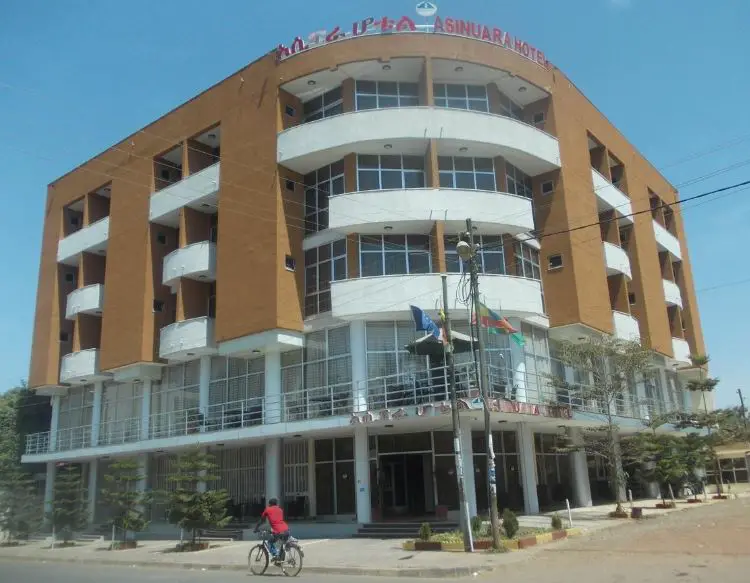 The small city of Bahir Dar situated between Addis Ababa and Dire Dawa is one of the leading tourist and popular cities in Ethiopia. The town is home to attractions like Lake Tana, Blue Nile River, the oldest monasteries and churches in the world. Bahir Dar is a town often said to be a natural beauty with river views, colorful flowers scattered around the area and wide streets with palm trees. 
13. Harar
This famous city in Ethiopia of Harar is enviable with its beautiful life routine. The city's homes a colorful traditional market provide tourists with the activity of feeding hyenas outside the city wall and taking part in traditional coffee ceremonies. The town of Harar truly represents the culture and traditional history of Ethiopia.
Read more: Major Cities in Ivory Coast
We have concluded this article with a list of some of the best cities to visit in Ethiopia along with its brief description. If you wanted to discover more about the top cities in Ethiopia then you are on the right track, head to our other articles to explore more about other cities and share your views in the comment section.
The post 13 Best Cities in Ethiopia to Visit | Major Cities in Ethiopia appeared first on World Tour & Travel Guide, Get Travel Tips, Information, Discover Travel Destination | Adequate Travel.