A visit to Cape Town isn't complete without exploring the Cape of Good Hope. We will help you find the best way to get to Cape of Good Hope with step-by-step directions from the nearest public transit station. Cape Town alone has plenty to see on its own, from Table Mountain hiking to shopping at the Victoria & Alfred Waterfront to exploring emerging neighborhoods such as East City and tasting traditional Cape Malay cuisine at Bo-Kaap. But you can also take countless day trips from Cape Town. And while the wine tour in Stellenbosch is a great success, there are few Cape Town-centric adventures that would be as popular as exploring the peninsula. At the very end of the peninsula is the Cape of Good Hope – a landmark whose historical significance dates back to the 1400s and whose natural beauty predates this. Here you need to know the route guide to reach Cape of Good Hope when planning a trip:
Route Guide to Reach Cape of Good Hope
What is Cape of Good Hope?
The Cape of Good Hope is a rocky promontory on the Atlantic coast of the South African peninsula. It is a common misconception that the Cape of Good Hope is the southern tip of Africa. This misconception was based on the misbelief that the Cape was the dividing point between the Atlantic Ocean and the Indian Ocean. The real southernmost point of Africa is at Cape Agulhas, located on the South African Garden Road, more than 200 kilometers away.
The History of the Cape of Good Hope
In the South African province of the Western Cape, the Cape of Good Hope was originally named the Cape of Storms in 1488 by the Portuguese sailor Bartolomeu Dias. First, it was called the Cape of Storms because of the challenging rippling seas. For ships from Europe east to India. It was later renamed the Cape of Good Hope by another Portuguese explorer because sailing around the cape allowed for a safe passage from Europe to India. The Dutch East India Trading Company descended to the Cape of Good Hope in the early 1600s so that Portugal would not claim a full monopoly on the eastern spice trade. In the mid-1600s, the Dutch East India Company established the Cape of Good Hope as a refreshment station for ships sailing on the spice trade route.
Read About: Famous Monuments in South Africa
How to get to the Cape of Good Hope from Cape Town City
There are a bunch of ways to get from Cape Town city to the Cape of Good Hope. Most tourists hire rental cars, but you can join a tour as well.
By Car
If your vehicle is at your disposal, you can perfectly visit the Cape of Good Hope on a day trip from Cape Town. It takes about 50 km (~ 31 miles) to drive, it takes about an hour. There are car parks in all the attractions of Cape Point, the Nature Reserve. As everywhere in South Africa, many of them have parking guards helping them find their place and keep an eye on their car while they are away. It is customary to give them some change at departure (or arrival).




By Tour to Cape of Good Hope
There are plenty of tours from Cape Town, including the Cape of Good Hope. You can go on a full or half-day tour, a group or private tour. Most of them combine the Cape of Good Hope and Cape Point with a visit to the penguin colony at Boulders Beach and a scenic car around the Cape Peninsula
By Hop on the Cape Explorer City Sightseeing Bus
You've probably already seen those red (open-top) buses from City Sightseeing somewhere on your trip. Well, they're also going around Cape Town. Their Cape Explorer tour includes stops at Cape of Good Hope and Cape Point.The Cape Explorer tour is a guided day trip by a luxury, air-conditioned double-decker bus, departing from the meeting point of 2 Cape Towns. It leads through Muizenberg (the famous surfer town with its colorful seaside huts) to the town of Simon, where he visits the penguin colony. From here it continues to Cape Point and the Cape of Good Hope.
Get: Things to Buy in Capetown
Tickets for visiting the Cape of Good Hope
The Cape of Good Hope is an area of   Table Mountain National Park where you must pay a daily conservation fee when you enter the park. For foreign visitors, this is R303 (~ 21 USD ~ 19 €) per adult per day at the entrance gate. When the entrance fee is paid at the gate, you will receive a brochure with additional information and a map of the Cape of Good Hope area. Observe the exit times indicated on a sign at the entrance gate. If you don't stick to them, you'll be fined.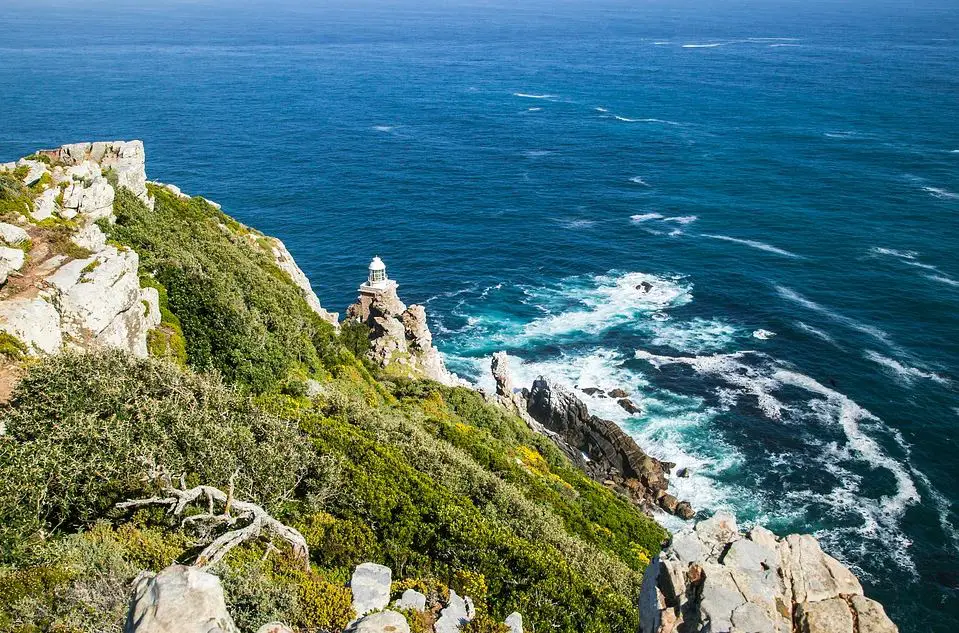 Near By Places to Cape of Good Hope
Table Mountain

Platteklip Gorge

Abseil Africa

Cape Point

Maclear's Beacon

Table Mountain

Cape Trekking
Tour:Festivals‌ ‌and‌ ‌Events‌ ‌in‌ South Africa You Can't Miss




Hope you received a brief and easy idea about the various routes to reach Cape of Good Hope and the added duration and cost information that might have helped you, to manage your schedules and budget according to your trips. There are more engaging and helpful blogs that can help you out with a lot of on-ground basic problems so visit our website or download our Adequate Travel app to win exciting offers over various trips and tour packages that will make your journey more efficient and pocket friendly. 
The post A Route Guide to Reach the Cape of Good Hope, Cape Town appeared first on World Tour & Travel Guide, Get Travel Tips, Information, Discover Travel Destination | Adequate Travel.