Place de la Madeleine is one of all the best places in Paris for shopping. Here we are giving you a list of the hotel near the place la Madeleine. It designed around the church which gave it its name. Historical restaurants and stylish shops are gathered here, competing to show off the most beautiful window. But the thing that comes to mind first when you think of this square is 'those short, plump little cakes' that Marcel Proust made famous, years after living at n° 9 with his parents. In fact, the square now seems devoted to food. Famous specialized food brands such as Fauchon have shops here.
The present-day Place de la Madeleine is a vast complex of wings and pavilions on four main levels which, although it looks to be unified, is the result of many phases of building, modification, destruction, and restoration. Here we will tell you about the pocket-friendly and best hotel close Place de la Madeleine where you can feel comfortable like never before.
List of Hotel Near Place la Madeleine
1. Résidence du Liore n d'Or Louvre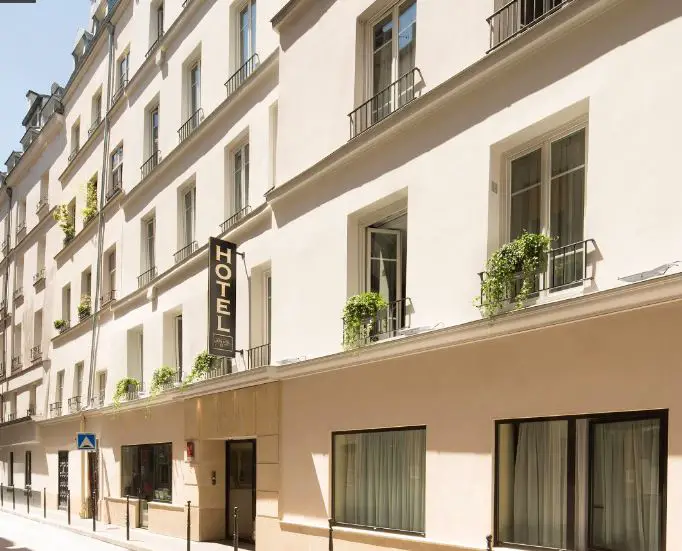 This hotel's location is ideal and also situated in a prestigious district. This hotel is worth the price of admission and a beautiful hotel near the place la Madeleine. The location of the Résidence, in the heart of Paris and near its most famous monuments, is among the many points in its favor. La rue de la Sourdière is another beautiful building with its listed buildings. It is a monument in itself and merits a lingering stroll. From the hotel, located in the 1st arrondissement de Paris, you are just a few minutes from the rue de Rivoli, the Jardin des Tuileries, the Palais Royal, the Louvre Museum or the famous Garnier Opera House. Numerous means of transport are also available – métro, bus, vélos (rented bicycles) – which provide quick and easy access to all the districts of Paris, read about the Best Hotel Near Pantheon.
Price: €181
Address: 6, rue de la Sourdière, 75001 Paris, France 
2. Hôtel Newton Opéra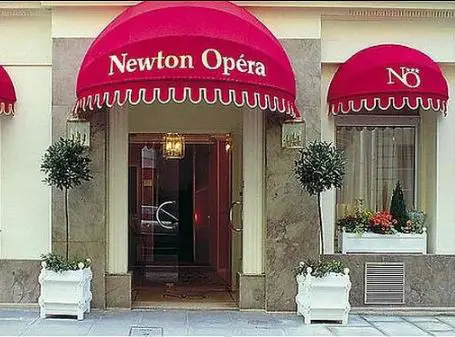 Hôtel Newton Opéra is located in the center of the French capital. this hotel boasts a tremendous location to discover Paris. Rue du Faubourg Saint Honoré and the Department Stores on Les Grands Boulevards are a highly trendy borough which is one of the finest luxury shopping destinations in Paris. For those interested in the cultural and historical heritage of the French capital, the area is filled with theatres, cinemas, restaurants and little typical French cafes. You will find here oe of the most prestigious museums of Paris are either accessible by walking or by public transport. If you are tea or coffee lover from 14:00 to 20:00 the hotel offers free tea and coffee in the lounge.
The hotel authority will help you make the most of your stay whether you need help organizing visits or booking nights out. The front desk is open 24/7 hours.
Price: €156
Address: 11 BIS, rue de l'Arcade, 75008 Paris, France.
Read More:Best hotels to stay in Venice
3. Hôtel Therese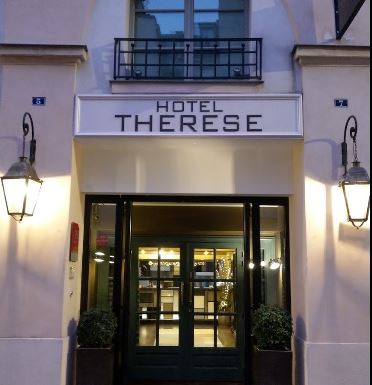 If you are in a hotel Therese, your right bank 'Pied a Terre' is only a few minute's walks from great cultural spaces, business centers, and famous department stores. This hotel is both elegant and up to date: it offers you the opportunity to rediscover a hotel whose reputation is already well-established thanks to the constant quality of its service and comfort, visit these Hotels Near Montparnasse Train Station.
This hotel remains an outstanding address for the discerning traveler who will appreciate the uncluttered comfort of its 43 rooms including one equipped with handicapped accessible facilities and the spacious lounge which provides the perfect backdrop for business and private gatherings, it comes under one of the best hotels close to Louvre Museum Paris.
Price: €155 
Address: 5/7, rue Therese, 75001 Paris, France. 
4. Horset Opéra Hotel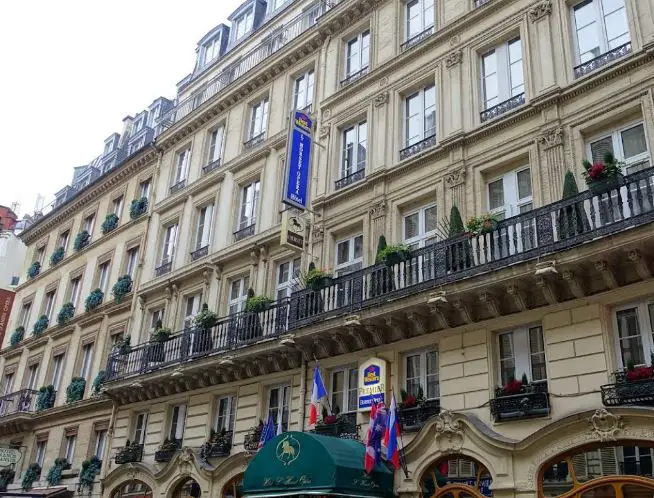 If you walk up to the Horset Opéra Hotel, It is a magnificent façade, pass through its revolving door. It is a symbol of the finest establishments– and into its elegant, luminous decor. Hotel's friendly staff will invite you to discover our rooms. All differently decorated with refinement and originality. With the modern furnishings and equipment provided in our rooms, you won't have a thing to worry about. The Horset Opéra Hotel is in a particularly quiet street in one of the liveliest parts of Paris, right in the heart of the city.
The Saint Honoré district, well-known to Parisian shoppers, is a few steps away. Or perhaps you would prefer a leisurely stroll in the gardens of the Palais Royal. There's no better place than the Horset Opéra Hotel to take full advantage of a stay in the delightful French capital.
Price: €153
Address: 18 rue d'Antin, 75002 Paris, France.
Read More: Hotel near Eiffel Tower
5. Hôtel Ascot Opéra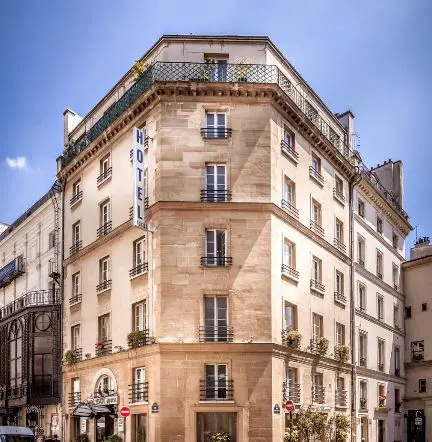 This charming Hotel Ascot Opera is a 3-star hotel in a central, but quiet location.  it is near the Louvre and two minutes walking distance from Place de l'Opera. it is located in the city's business district and the tourism and shopping center, was the former 19th-century townhouse of the famous musician Offenbach, the composer of, among other things, "La vie Parisienne". We have conserved the original beams which provide the building with its special charm.  It is an ideal location for those who enjoy visiting department stores, such as Printemps or Galeries Lafayette. Our hotel is designed to welcome you as soon as you cross the threshold and the staff is delighted to ensure that your stay is a pleasant one. it comes under one of the best hotels close to Place La Madeleine. 
Price:€150 
Address: 2, rue Monsigny, 75002 Paris, France.
6. Hôtel Saint Petersbourg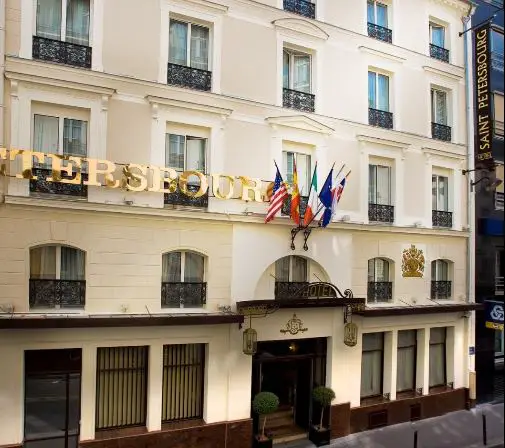 Hôtel Saint Petersbourg conveniently located near Place de la Madeleine, not only Place de la Madeline but Opéra Garnier and Champs Elysées are within walking distance from the main department-stores (Printemps, Galeries Lafayette), hotel Saint Petersbourg is located in the heart of Paris. The attentive staff is at your service to inform you and help you to discover Paris and, in particular, this lively district, much sought after by Parisians and tourists. The vast foyer and spacious lounge are major assets for your comfort or your business meetings, here you will get the Hotel Near Charles de Gaulle Airport Paris. they also offer a luggage room, Wi-Fi Internet access in the lounges, fax at reception, two lifts and photocopy service. They also have a fitness center, it is free to access. 
Price: €135
Address: 35 rue Caumartin, 75009 Paris, France
Don't Miss:Best hotel with the Eiffel Tower view.




7. Hôtel du Continent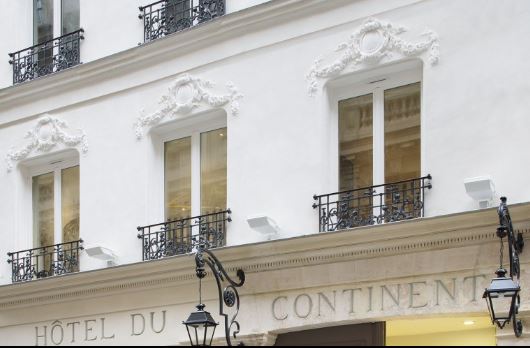 This three-star hotel is located in the heart of the classy first district dating back to the 19th century. only a few steps away from the Place de la Madeleine, Place Vendôme and renown Rue Royale. This hotel has many of its original details like the beans in the ceilings and a beautiful old vault breakfast room. The hotel can boast one of Paris' best addresses. It stands in the center of Saint Germain des Prés.  A place to see and to be seen!center. The hotel's reception team is available 24/7. They will be happy to book a show, a taxi, an excursion, a table at a restaurant or organize your airport transfer. It is a cheap hotel near La Madeleine.
Price-€100
Address- 30, rue du Mont Thabor, 75001 Paris, France.
8. Le Relais Saint Honoré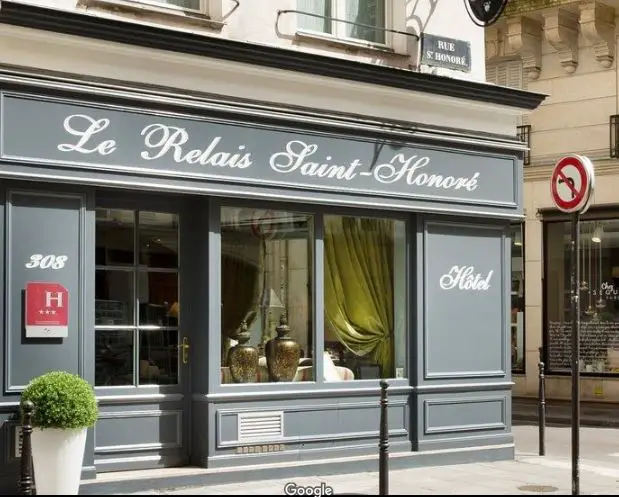 This hotel is built in the heart of the most luxurious district of the center of Paris. It is standing on Rue Saint-Honoré. It is one of the oldest and historical streets. If you stay here the Relais Saint-Honoré welcomes you and assures you that your stay within its walls will be exceptionally memorable. A few steps away from the Tuileries gardens you get the famous  Louvre Museum, the Opera Garnier, the Place Vendôme and Place de la Concorde are all within walking distance. So you would get no vehicle to go there.
Price: €100
Address: 308, rue Saint-Honoré, 75001 Paris, France.
Related Post:




So these are the best hotels near La Madeleine, with respect to its price and hospitality. You can choose according to your pocket and comfort zone. You get also a cheap hotel near  La Madeleine as well as a luxury five-star hotel.
The post Paris hotels near Place de la Madeleine| Best Hotel Near Place La Madeleine, Paris  appeared first on World Tour & Travel Guide, Get Travel Tips, Information, Discover Travel Destination | Adequate Travel.