Amsterdam is the capital city of The Netherlands and is a very famous tourist place. With its diverse population, gorgeous architecture and captivating canals and Amsterdam festivals, it's an amazing city to just stroll around in. And with various world-famous museums, enchanting parks, great restaurants, good shopping and a broad collection of hotels it really has something to offer to everyone. Amsterdam is also a city with a lot going on: plentiful very popular, and some even world-famous festivals of Amsterdam are celebrated. Presenting in excess of 300 festivals every year, Amsterdam's festival calendar extends to all tastes and genres. No matter the time of year, the range of festivals is wide, effective and varied, captivating Dutch and international festival-goers both.
10 Most Unique Festivals in Amsterdam
1.  Amsterdam's Light Festival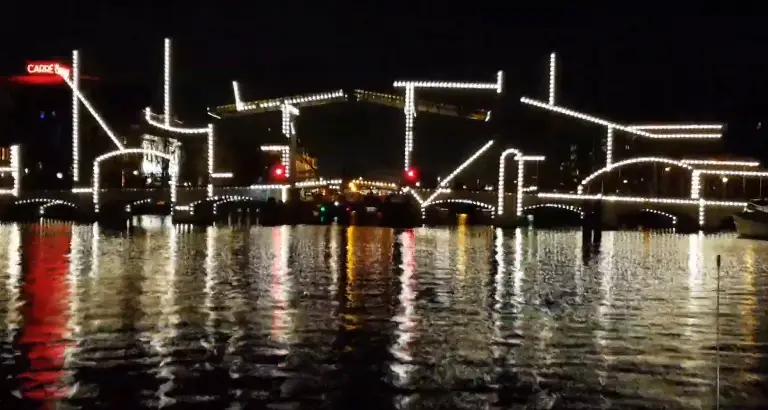 The Light Festival of Amsterdam is an annual light festival celebrated in Amsterdam. Amsterdam is set luminous during the Amsterdam Light Festival when artists from the different parts of the world are given an opportunity to create detailed light displays along the city's exemplary canals. The crafts are placed alongside two routes. Each route has its own subject and set of artworks. You can enjoy this extravaganza at night, as light sculpt are put in place at different locations throughout the city center. You can walk this route or can go for Amsterdam light festival cruises.
Read More: Pizza in Amsterdam- 10 Best Pizza Restaurants in Amsterdam
2. Tulip Festivals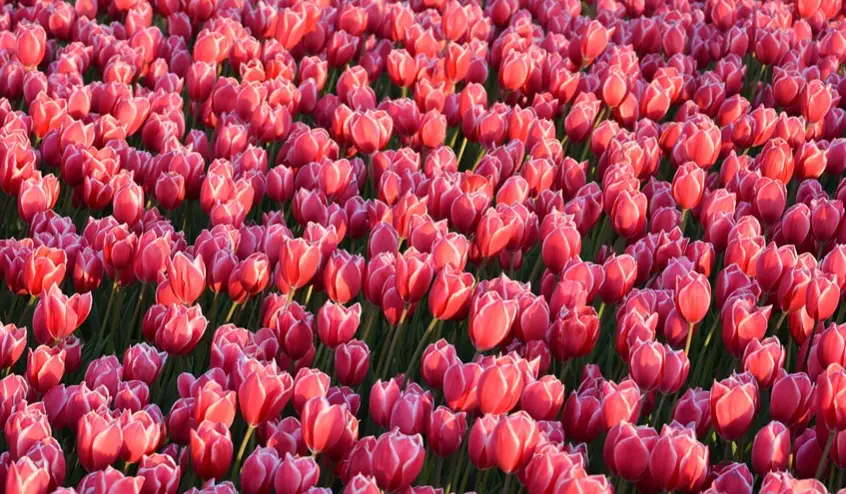 So you must be thinking about Tulip Festivals? Yes, it's real, The Amsterdammers are popular worldwide for their tulips and Tulip festivals and it is a considerable event in Amsterdam. Every year, in January on the third Saturday, Dutch tulip producers organize a huge garden with 200,000 tulips approximately on Dam Square. The biggest garden of Amsterdam transforms into a gorgeous garden of a sea of color, where thousands of people arrive to pick a free bouquet of flowers. This is the official start of the tulip season in Amsterdam. Along with that, the tulip farmers also organize innumerable surprises and promotions

3. Chinese New Year
This Festival commonly takes place on Amsterdam's Dam Square and around the extraordinary Nieuwmarkt neighborhood. Chinese New Year is one of the biggest festivals in Amsterdam every year. It takes place near Nieuwmarkt and is quite a show to watch and have fun. With firecrackers and illuminations, dragon dances, and appetizing dishes its definitely a must-visit. Chinese New Year, which is also popularly known as the Lunar New Year, is the most important event in the Chinese calendar. It's an exceptional event that includes family gatherings, food rituals, charity at temples and the color red. A raw fish salad is said to bring good luck and prosperity and The superstitious will particularly enjoy Chinese New Year's Eve.
Read More: 10 Best Places to Visit in Amsterdam
4.  Amsterdam Coffee Festival
Amsterdam Coffee Festival is an ideal event for caffeine lovers, as it is Presenting more than 200 artisan roasters, equipment makers and food stalls. The Coffee Festival is an event devoted to coffee, tea, and chocolate. A range of coffee brands is presented by specialist roasters, professional baristas, and true coffee lovers, giving coffee fanatic the freedom to discover the latest trends in taste, aroma, and presentation. Every year the festival captivates about 12.500 visitors. It is an outright must for coffee lovers and professionals in the coffee industry




5. King's Day
This one is the main festival in Amsterdam and many people look forward to it all year. Every year about a million people come out into the streets and onto the canals of Amsterdam, mainly dressed like an orange, making this as one of the world's biggest street parties. King's Day is a national holiday and people celebrate King Willem Alexander's birthday. It is celebrated throughout Amsterdam along with other Dutch cities. You will definitely get to enjoy live music, street vendors, outdoor bars and a crowd of people out for relishing an amazing street party.
Read More: Don't Miss 10 Best Food Markets in Amsterdam
6. Vondelpark Open-Air Theater
In the mid of the year i.e May, the Vondelpark Open Air Theatre starts hosting various entertaining festivals. The first festival is the Freedom Festival for children. From June onwards, events take place daily on weekends evening and Sunday afternoon. So make sure to get there soon, as well known performances can get jam-packed. Act and performances include dancing, theatre, stand-up comedy and classical and pop music by big names and upcoming talents




7.  Heritage Day- Open Monuments Day
The Memorable Amsterdam buildings and monuments that are approaching visitors have been selected for their remarkable architecture, interiors, exteriors or artistic spaces. Others are famous for their work of art on them or they are related to some trades or crafts. During this event, monumental buildings in Amsterdam are open for the public so that they can visit there and enjoy their culture. This is the only opportunity you get to take a look inside extravagance canal houses, castles, palaces, old farmhouses, and even old factories. Around more than 4,000 buildings and old sites are available during this event throughout the country.
Read More: 10 Best Street Food in Amsterdam, Netherlands
8. Sail Amsterdam
Amsterdam is a city with water close to its heart. The rivers IJ and Amstel, along with its remarkable canals, played a major role in its exclusive urban growth over the centuries. And the city has played a huge part in international maritime over the centuries. This festival takes place every five years and it is not an annual event. Still, it really deserves to be on this list of best festivals in Amsterdam. For six days Amsterdam becomes a manifest of archival ships. You can get an amazing view of the IJ-side. Around 20 to 30 giant ships will sail through the Amsterdam harbor, along with many smaller sailboats and motorboats. It has become Europe's largest free-entry maritime event


9. Loveland Festival
The Music, dance, and Amsterdam all three go along with each other. In summers, Amsterdam buzzes with the bang of dance, music festivals, and parties. Held in the gorgeous and astounding surroundings of Sloterpark, Amsterdam's Loveland Festival generally includes main stages hosting and more than 100 international stars and the new talents from the locals.
Read More: 10 Best Chinese Restaurants in Amsterdam
10. Holland Festivals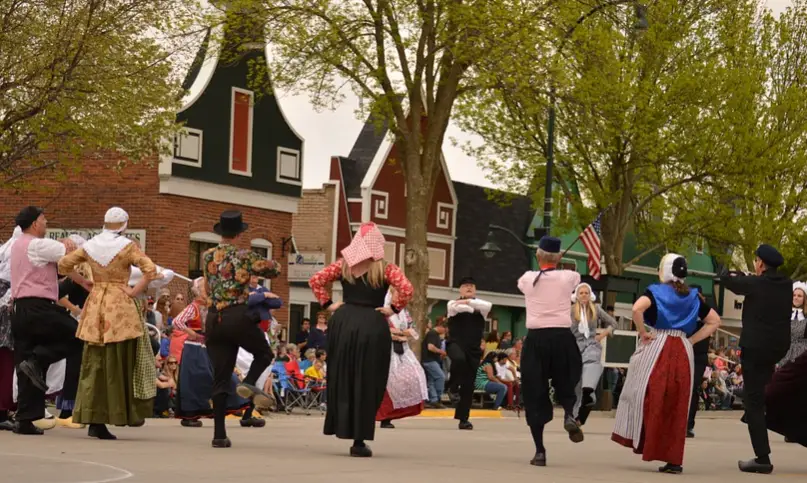 Last for a month, the Holland Festival is the largest operating arts festival in the country. It is organized at venues citywide and consists of everything from theatre, dance, and opera to digital films and unproved music. It is an outstanding international performance art festival and takes place in Amsterdam every June. The festival has been providing Dutch and international theater lovers with the latest, best and most renowned productions around the world




So far we discussed the top festivals in Amsterdam, which also includes information regarding the most popular festivals in Amsterdam and some best Dutch festival. I hope you will love this article as I have tried to provide you as per your concern and kindly share your views too in the comment section.
The post Top 10 Famous Festivals in Amsterdam that defines Uniqueness of Dutch Culture appeared first on World Tour & Travel Guide, Get Travel Tips, Information, Discover Travel Destination | Adequate Travel.