If you've just arrived in Paris by train, more precisely in Montparnasse, and you're staying in the capital for a couple of days for vacations or for business? Lucky you, the area around Montparnasse is really dynamic and hotels near gare Montparnasse train station. That's why we made the in the district so you will be able to stay next to everything you need, without having to cross the city to do shopping, visit or have a drink. Here we will tell you about the pocket-friendly and best hotel near Montparnasse Station, where you can feel comfortable like never before.
List of Hotels Near Montparnasse Train Station
1. Le Littré
Le Littré is just next to the metro station Saint-Placide and hotels near Montparnasse train station. this hotel is situated in the Montparnasse Tower area and Saint-Germain-des-Prés, districts.  Both districts are known for their artistic past. You will certainly find your preference among the 97 beautifully decorated hotel rooms. If you are lucky, you might sleep in a room with a nice balcony from where you can admire the breathtaking view of the city. this hotel also offers some quality services like a bridal suite and a sauna. , you must spend some time in the hotel living room before going back to your room.  It is in a wonderful veranda, which brings a lot of light. It's a beautiful place to relax after a long day. If you travel for a business trip the hotel is used to hosting companies. So don't worry they have set up a conference room also. From here you can take an amazing view of Paris from some rooms, here you will get the Hotel Near Charles de Gaulle Airport Paris.
Price: €248 per Night
Address: 9, Rue Littré 75006 Paris
2. Edouard 6 Montparnasse
Edouard 6 Montparnasse is situated in the heart of the artistic Montparnasse district. It is just only 6 minutes away from the train station. This is the best hotel near Montparnasse Paris. This boutique hotel invites you in an amazing and peaceful atmosphere.  It will help you have a charming trip. Edouard 6 Montparnasse has comprises with 34 rooms. All rooms are decorated in a classic way with a little contemporary touch. They are all equipped with a flat-screen TV and a good wi-fi connection. The nearness of metro lines will allow you to reach the most beautiful areas of the capital. But if you don't really feel like moving to the city, the Montparnasse area is enough: shops, cinemas, restaurants, pubs… you will not get bored!
Price: €117 for per night
Address: 61 boulevard du Montparnasse 75006 Paris




3. Hotel le M
Hotel le M is a modern establishment of Paris. Your stay will be great if you arrive here.  Its impressive services offer you a champagne glass at the bar. you will be able to enjoy the massage or even fitness gym. Here you will also have the possibility to relax either at the lounge bar or on the terrace, get the Paris hotels near Les Invalides. For literature enthusiasts, the hotel has a well-stocked bookcase, the perfect opportunity to relax on a couch with a good book. This hotel is comprised of 61 rooms, soundproofed, comfortable and decorated in a modern way. 
Price: €129 per night
Address: 20 bis, rue de la Gaîté 75014 Paris
4. Victoria Palace Hotel
This charming and comfortable hotel welcomes you near the Luxembourg Garden, one of the most beautiful parks in the city. The Victoria Palace Hotel offers high-end services, as well as excellent soundproofing and air conditioning. You will love the perfect mix between the modernity of services and vintage decor In each of the 58 rooms, you will find a high-tech TV, an entire marbled bathroom and a minibar. It is impossible not to have a good time in this hotel. The establishment provides a massage service and a private car park. It is so comfortable that you almost feel at home.
Price: €259 per night
Address: 6 Rue Blaise Desgoffe 75006 Paris




5. Hotel Montparnasse Daguerre
It's in a warm atmosphere that the hotel Montparnasse Daguerre invites you. At the back of a calm street in this district full of life, close to this hotel. It is just  8 minutes away from the train station, so you will not have to run to catch your train anymore. This hotel is also located 800 meters away from the Bresson Foundation. The art enthusiasts will feel their wish by exploring the Foundation's collections.
This hotel is the perfect mixture of Parisian features luxury and charm. It has only 30 rooms which will make you travel in time due to the decor.  You will definitely love the breakfast served in the room with stone walls.
Price: €103 per night
Address: 94, Rue Daguerre 75014 Paris
Read More: Hotel near Eiffel Tower
6. Hotel Apollinaire
It is just next to the metro station Edgar Quinet and hotels close Montparnasse Station. Hotel Apollinaire has a perfect location for you to have a great stay in Paris. The receptionists will welcome you in English, Spanish, Italian or Arabic as your preferred language. It will always be pleased to advise you about your days in the city. The rooms are modern and tastefully decorated. The most comfortable bedding will make you have great rest after a full day in Paris on the train ride. You will also have some good times eating breakfast in the dining room, where there's a wonderful and green patio. You will like the wonderful veranda in the dining room, get thebest hotel with the Eiffel Tower view. 
Price: €100 per night
Address: 39, rue Delambre 75014 Paris




7. Madame de Maintenon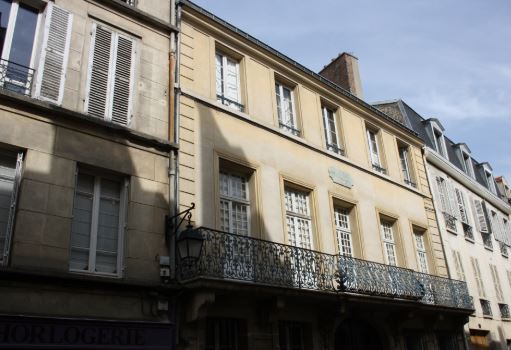 Madame de Maintenon, the second wife of King Louis XIV, lived in this hotel for a couple of years to raise the child of the King and his mistress Madame de Montespan.This beautiful hotel situated between the Luxembourg Garden and the Montparnasse train station. It is a historical building.  The hotel recently renovated. it has 42 rooms and suites and decorated with contemporary design furniture. This beautiful hotel is just next to the rue de Rennes, it is one of the most shopping streets in Paris. you will enjoy it to buy souvenirs and new things. You will get here a free cocktail every evening at the bar.
Price: From €99 for a night in a double room
Address: 105, rue de Vaugirard 75006 Paris
Read More:Best hotels to stay in Venice
8. Hotel du Parc
Hotel du Parc is situated in a building at the foot of the Montparnasse Tower.  the reason you will love the most about this hotel is its location.  The metro station Edgar Quinet is just 2 minutes' walk away. It will allow you to reach the Eiffel Tower very quickly. Each bedroom is equipped with AC, will relieve you for the hottest days. Just next to the hotel you will find the Gaston Baty Square. It is a little peace and a green haven in the life of the area. There are lots of restaurants, cinemas, and theaters in the district so it's impossible to be bored. you will love the breakfast buffet, varied and generous, get the best hotels near Notre Dame.
Price: €95 per night
Address: 6 rue Jolivet 75014 Paris




9. Hotel Korner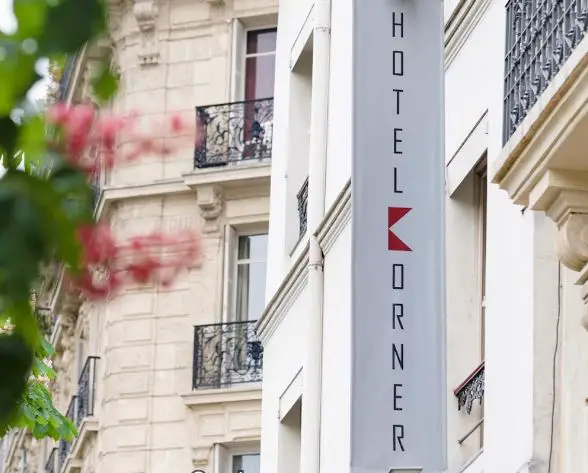 At Hotel Korner you will live in a warm and friendly atmosphere and hotels near gare Montparnasse train station. It offers some extraordinary services like a private covered and guarded car park and a huge rooftop. Here you will be able to relax on deckchairs and chairs. It comprises 18 rooms all are spacious and comfortable. In this pocket-friendly hotel, the decoration is plain but benefits from great lighting and sophisticated.  The breakfast buffet served in the kitchen, it feels like a home.
The metro station Pasteur is just 2 minutes walk from the hotel. It will allow you to reach the essential spots of the capital in no time. 
Price: €95 Per night
Address: 54, Rue Falguière 75015 Paris
Related Post:
10. L'Atelier Montparnasse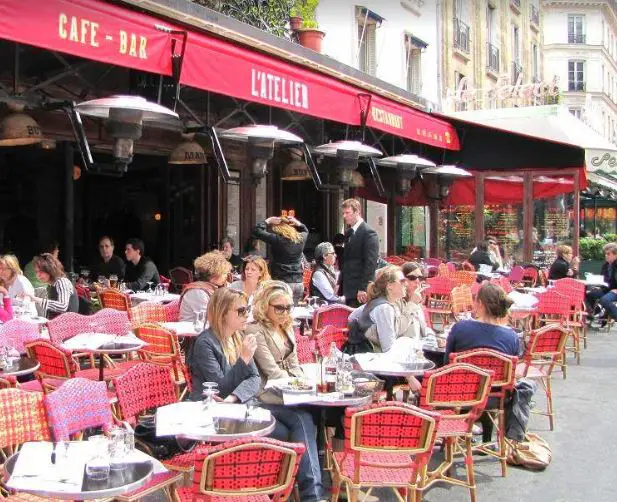 The lounge decor of this hotel feels like you're in New York City. Atelier Montparnasse invites you in a building not far away from the metro station Pernety. You will be able to reach the Champs-Elysées in just 8 minutes by walk. It has 4 suites and 36 rooms. this hotel is lace with wi-fi connection and all modern facilities like air conditioning. Upon entering the building, the first thing you will notice the motto of this establishment is 'modern and design'.
If you don't feel comfortable in your room you can also enjoy the small terrace of the hotel, which will help you spend peaceful moments far from city life.
Price: €72 per night
Address: 84, rue Raymond Losserand 75014 Paris




So these are the best hotels near Montparnasse Train Station, with respect to its price and hospitality. You can choose according to your pocket and comfort zone. You get also a cheap hotel near Montparnasse Train Station as well as a luxury five-star hotel.
The post Hotels Near Montparnasse Train Station Paris | Hotels Close to Montparnasse Station appeared first on World Tour & Travel Guide, Get Travel Tips, Information, Discover Travel Destination | Adequate Travel.