The Pantheon is a historic building situated in the Latin Quarter of Paris, France. Here we will tell you about the Top 10 hotel near Pantheon. Pantheon is a Greek word which means "Every God". this monument originally built as a church. This church was dedicated to St. Genevieve.  It is a set example of Neoclassicism, surmounted by a dome that owes some of its characters to Bramante's "Tempietto" with a facade. It is located in the 5th arrondissement on the Montagne Sainte-Geneviève. The beautiful architecture of Pantheon looks out over all of the city of Paris. Jacques-Germain Soufflot was a great architect who had the intention of the brightness and combining the lightness of the Gothic cathedral. He has died before his work was completed. Here we will tell you about the pocket-friendly and best hotel close Pantheon, where you can feel comfortable like never before.
List of Hotels near Pantheon
1. Hotel St Christophe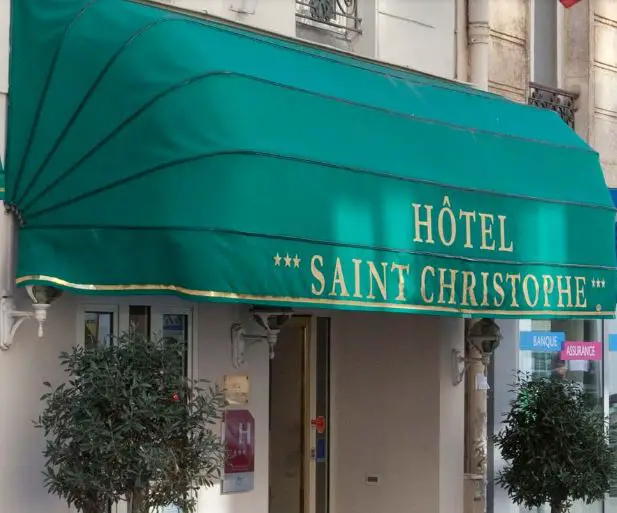 At the Hotel St Christophe, hotel near Pantheon whether you are here on leisure or for business, you are assured of a warm gesture. Your room is prepared and your key awaits you. The best reward you can have is to know that you've thoroughly enjoyed your stay with us. Hotel's environment will give you many ideas of stroll like, enjoy the beauty of Pantheon just walk a few minutes at dawn.  Luxembourg gardens, Mouffetard quarter, Jardin des Plantes or Notre-Dame cathedral are also just walking distance.
The reception staff is always on hand to help and advise our guests and to ensure that they have the best possible stay and if you are here feel free to consult the newspapers and magazines at your disposal in the lounge. 
Price: €114 per Night
Address: 17, rue Lacépède, 75005 Paris, France 
2. Hotel Saint-Paul Rive Gauche
The Hotel Saint-Paul Rive Gauche the best hotel near Pantheon, is associated with the Franco-British family.  It is hoteliers for 4 generations, who have made the hotel a marriage of  English comfort and French elegance. This hotel is built on the line of Paris' former outer wall under Philippe Auguste. it was once the home of Franciscan monks in the 17th-century. Formerly it was called the "Hôtel du Reservoir" because of the authentic well located. This hotel once was a shelter during the second world war, visit these Hotels Near Montparnasse Train Station.
This boutique hotel is close to every popular monument in the heart of the action but in a quiet little street.  The Pantheon, The Luxembourg gardens vicinity, Sorbonne, Notre-Dame cathedral, Cluny Museum, and the Louvre all are just walking distance.
Price: €157 per Night
Address: 43, rue Monsieur le Prince 75006 Paris, France




3. Hotel du Mont Blanc
Each room of this hotel individually decorated with some boasting a balcony with the astonishing Notre-Dame and Pantheon views. You will get a flat-screen TV, a telephone, free toiletries and a hairdryer in the private bathroom.  If we talk about the distance from Eiffel Notre-Dame it is just 10 minutes and Pantheon is just 12-minute walk from this beautiful quaint hotel called the Hotel du Mont Blanc. This hotel is clean, serene, cozy with authentic French decor. This hotel is all praise when it comes to its good looks and helpful staff.   Breakfast can be provided every morning, and sometimes even to the doorstep of your room if you want. 
Price: €156 per Night
Address: 28 Rue de la Huchette, 75005 Paris, France
Read More: Hotel near Eiffel Tower
4. Hôtel Louis 2
This hotel is close to Pantheon just Two minutes' walking. If you are strolling in the Senate garden, Luxembourg garden, a delightful park with its large pond, its chess players and bowls players, its tennis courts, its sandpits for children, the Punch and pony rides and Judy show. If you love you can enjoy shopping in the adjoining roads, the Odéon intersection, Rue Bonaparte, boulevard Saint Germain, Rue Saint Sulpice, Rue du Four, Saint Germain market, Rue du Vieux Colombier which leads to the France Senate.
Price: €135 per Night
Address: 2, rue Saint-Sulpice, 75006 Paris, France




5. Hotel Albe Saint-Michel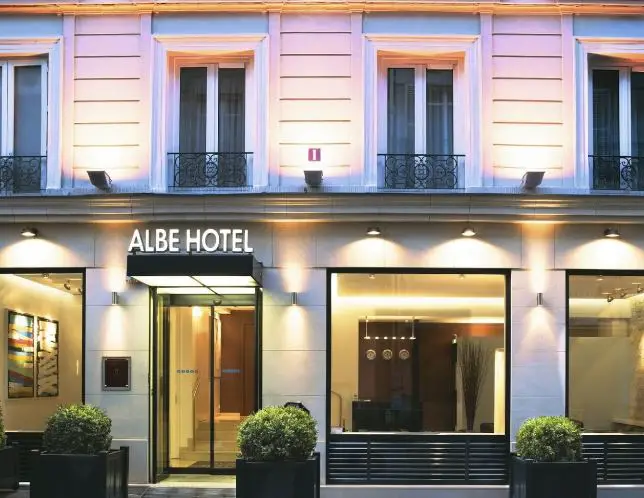 This city is located in the heart of the City of Light, on the Left Bank of the River Seine.  The Hotel Albe Saint-Michel is the perfect base. Here you can discover Paris and its secrets. This hotel offers a chic contemporary lightness with a sophisticated and pictorial interior. If you stay in this hotel you will feel the real touch of Paris. Not only Pantheon, but You can also become a witness of visiting Cathedral, Saint Germain des Prés, Notre-Damn, the Jardin du Luxembourg and the banks of the Seine, here you will get the Hotel Near Charles de Gaulle Airport Paris.
Price: €135 per Night
Address: 1 Rue de la Harpe, 75005 Paris, France
6. Hôtel Odéon Saint Germain
This hotel was called rue du PetitLion Saint-Sulpice. The rooms are a feature with enveloping atmosphere, the same warm and décor as the public areas and benefit highly from the staff's attentive service. between the rues de Comdé and Tournon.  In 1530 this hotel was built the building. Now it is known as the Hotel Odeon Saint Germain. This boutique hotel offers you an exceptional location. It is just a stone's throw away from its delightful square and the church of Saint Sulpice. It is in the heart of the Odeon and Saint-Germain-des-Prés districts. 
It's impossible not to admire the off-white beams, spectacular contrast present between the stonemason's walls and the warm and private ambiance of the foyer, small living room, and the lobby. A stay at this hotel will ensure you return with unforgettable memories.
Price: €164 per Night
Address: 13, rue Saint Sulpice, 75006 Paris, France




7. Hotel Saint-Jacques
This well interior hotel is situated in a stronghold of students at the heart and artists of the Latin Quarter. This beautiful hewn stone building is located at 35 rue des Ecoles.  It was transformed into the Hotel Saint-Jacques. If you cross the threshold, you'll be swept away to a period staircase and beautiful rooms with crown moldings and the magical 19th century with frescoes. Hotel Saint-Jacques invites you to browse through its collection of18th and 19th century works on display in the mahogany library in their bar, after touring the city, the "Toulouse-Lautrec". You can relax with a glass of Absinthe or Cuvée Saint-Jacques Champagne, get thebest hotel with the Eiffel Tower view. 
Price: €110 per Night
Address: 35, rue des Ecoles, 75005 Paris,  France
8. Hôtel Design de la Sorbonne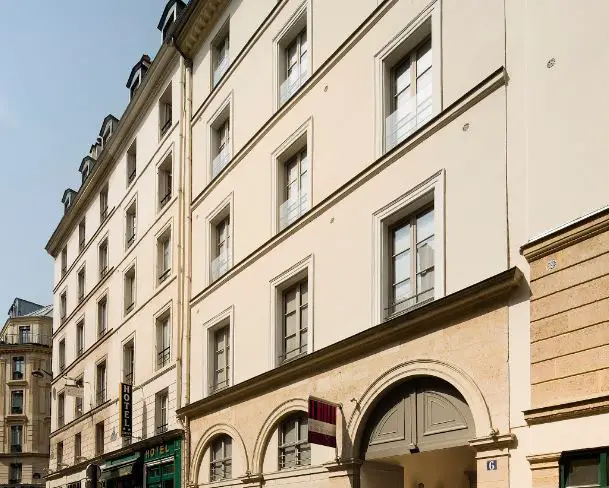 Imagine, you are in the famous Sorbonne University in front of this hotel and the Pantheon two steps away and the Notre-Dame and Luxembourg gardens are few minutes walking, just right in the Latin Quarter, right in the center of the lively Paris. The hotel entrance is a few meters off the street and when you come in, you can feel a real peaceful atmosphere. The welcome you will get will be a good surprise, our staff is friendly and efficient.
This hotel is great, by its location, the staff is very helpful with suggestions for restaurants and answering questions. You will definitely stay again.
Price: €104 per Night
Address: 6, rue Victor Cousin, 75005 Paris, France
Read More:Best hotels to stay in Venice
9. Hôtel Villa d'Estrees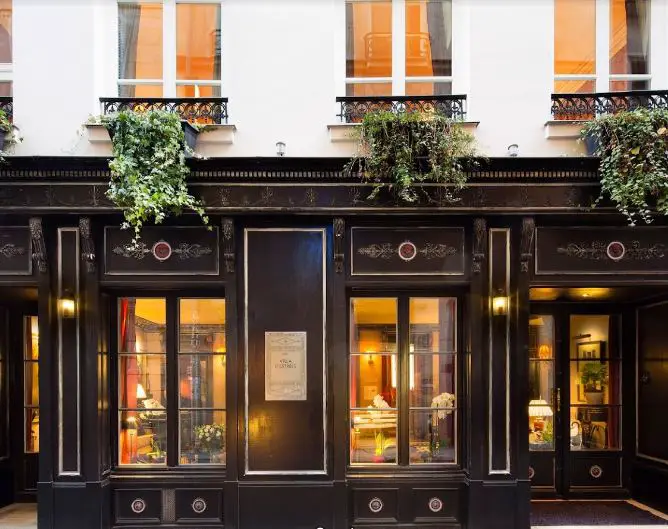 It is right in the center of Paris or we can say in the heart of the Latin Quarter.  This  Luxury hotel near Pantheon is located on one of those small and preserved streets of the oldest Paris.  The Villa d'Estrées, a charming and prestigious 4-star hotel, provides you high-quality hosting and exceptional comfort, get the best hotels near Notre Dame. It is for you to have pleasure and rest, the Villa d'Estrées was installed and decorated with special care. It chosen a style, inspired by the discreet elegance that prevailed in Paris at the time of when  Napoleon III and Baron Haussmann were ruling. It is harmoniously mixed with subtle colors and genuine furniture with modern equipment AC and modern socket. The living room is still a place for an idea and cordial meetings.
Price: €171 per Night
Address: 17, rue Gît-le-Coeur, 75006 Paris, France
10. Grand Hôtel De l' Univers
This delightful hotel of distinction provides a variety of rooms with cozy intimacy. As an old townhouse, this hotel has many of its original details like the beans in the ceilings and a beautiful old vault breakfast room. The hotel can boast one of Paris' best addresses. It stands in the center of Saint Germain des Prés.  A place to see and to be seen!center. The hotel's reception team is available 24/7. They will be happy to book a show, a taxi, an excursion, a table at a restaurant or organize your airport transfer.
Price: €125 per Night
Address: 6, rue Grégoire-de-Tours, 75006 Paris, France
Related Post:




So these are the best hotels near Pantheon, with respect to its price and hospitality. You can choose according to your pocket and comfort zone. You get also a cheap hotel near Pantheon as well as a luxury five-star hotel.
The post Paris hotels near Pantheon | Best Hotel Near Pantheon, Paris  appeared first on World Tour & Travel Guide, Get Travel Tips, Information, Discover Travel Destination | Adequate Travel.