Istanbul is the largest city in Turkey which ranks as the world's fifth-largest city and the largest European city worldwide. Istanbul is best known for being the cultural, economic and historic center for Turkey. Istanbul is the heart of Ottoman history which serves a never-ending legendary tale of two brothers and their revolting natures(might be a realistic script for another Game of Thrones!). The city extends its borders in such a distinct manner that it comes under the two largest continents of Europe and Asia. With the famous history of two revolting brothers, being a major link between two continents and having two demographic distinct zones with one serving Istanbul's most famous historic monuments and another being a relaxed traditional center of Istanbul( this city has some serious issues with number two definitely!), they serve some of the most popular desserts in the whole world.
List of Reasons Why Istanbul is Popular 
1. City Connecting two Continents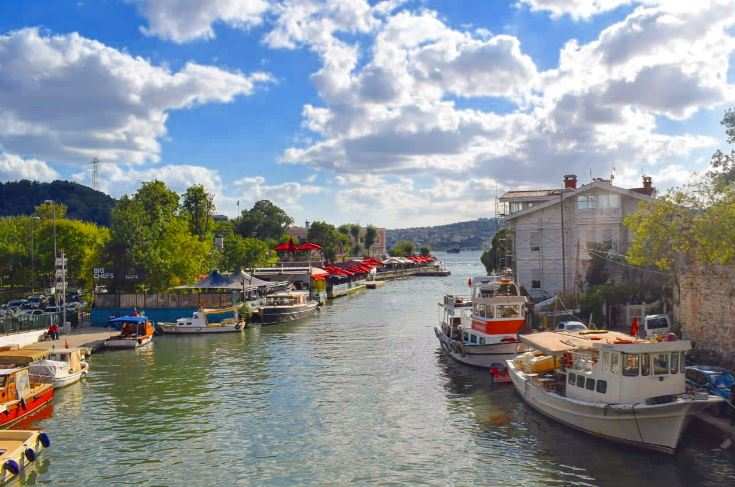 Istanbul is the most popular city of Turkey which extends to connect the two largest continents of the world separated by the narrow Bosphorus Strait running between two continents. The Asian and European culture can be beautifully seen infused among one another to yield an amazing artwork around this whole city. The European region owns most of the famous buildings of Istanbul, Turkey along with modern commercial buildings. While the Asian region acquires more of the calm traditional and residential neighborhoods which are structured with Istanbul's most famous wide boulevards along with providing various hotels and other lodging services for tourists.
Read More: What Udaipur is Known for
2. Boat Ride on the River Bosphorus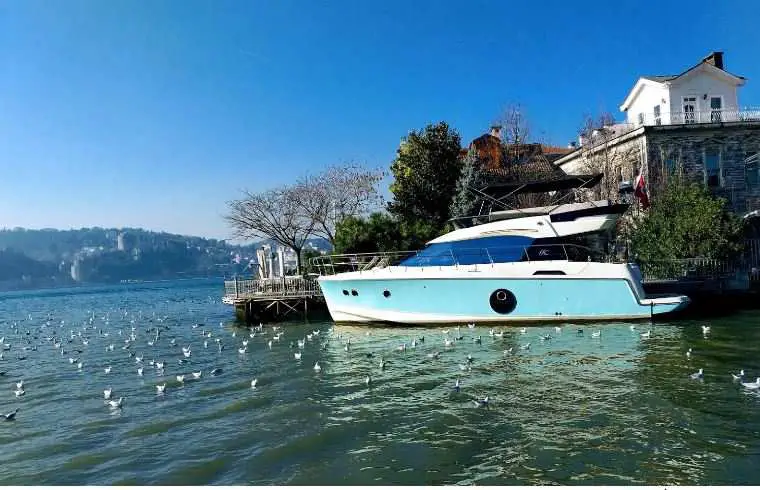 If you want to experience this separation of the two continents you can take an amazing ride in the Bosphorus river which connects the Black Sea to the Sea of Marmara and weaves a great view of the Istanbul's top-most historic forts, wooden houses built during the Ottoman Empire along with the popular suspension bridges- Faith and Bosphorus bridge which connects the two spectacular continents through their inter-linking routes. These boats can also take you to Istanbul's most famous Monuments situated nearby the river. So hop on these thrilling journey of boat rides and travel amidst the cracks of the two large continents joining in this splendid city of Turkey
3. Historical Attractions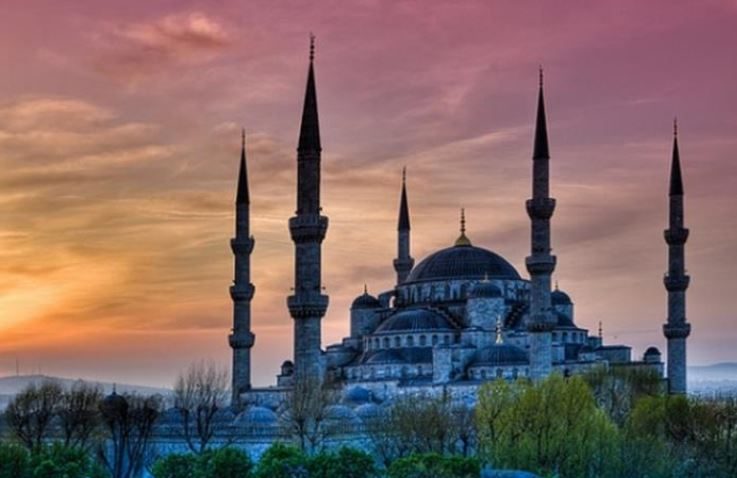 Istanbul is best known for being the cultural capital of different monothetic religious communities, who believe to have their amazing signature of architecture and domes all across the city. There are various famous buildings in Istanbul which display a plethora of legends lived by its great ancient rulers. The famous Sultanahmet Square has remnants of an ancient hippodrome(Grecian stadium for horse racing and chariot racing) and is located at such a location from where you can easily view the other two grandest landmarks of the Istanbul- Hagia Sophia(6th-century mosque now a museum)  and Sultanahmet Mosque, which is also fondly referred to as the Blue Mosque. Istanbul is very popular for the history of this famous ancient site called out with a lot of names as Theodosia Walls or Walls of Constantinople or the Istanbul City Walls or the Historic walls of Topkapi founded obviously by the Great Constantine serving a major attraction for the history lovers and tourists.
Read More: What is Havana Known for
4. Hammam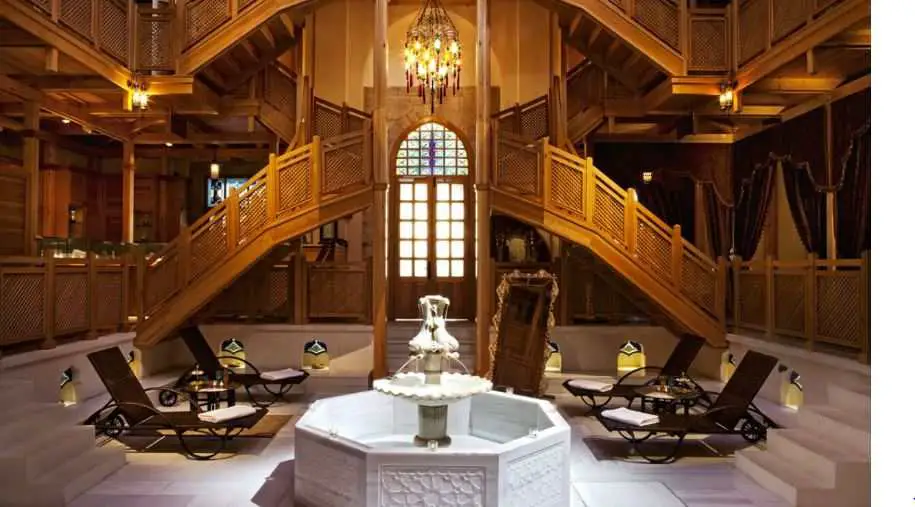 It would be like you visited Paris and didn't saw the Eiffel Tower! Yes, it's that significant, you must try these century-old traditional popular hammams of Istanbul, Turkey which is typically a sauna, steam, full-body wash along with a relaxing massage. The Hammams are the best place to even meet the varied generations of Turkish people to explore their side of the story about Istanbul's well-known legends. Prominent and famous hammams include the Beyazit and Sulemaniye baths, and the Kilic Ali Pasha Hamam in Beyoğlu
5. Grand Bazaar
The streets are filled with the aroma of Turkish spices and various sweet delicious snacks but for the real experience of shopping, you must visit Istanbul's most-visited Grand bazaar which comprises of a  network of indoor souks (smaller marketplaces) selling some of the cheapest and yet famous clothes, accessories and home essentials made by the traditional artists of Istanbul. You might end up with a good quality hand weaved famous Kilim rig authentic to Istanbul at very affordable prices here.
Read More: Why Vatican City is famous
6. Çamlıca Hill
If you are thinking of going away from the city's populated hustle, there's a perfect place for you to hike in Istanbul. Things Istanbul is famous for can never be complete without the inclusion of this famous site known as Çamlıca Hill which is the highest hill of  Istanbul and offers breathtaking skylines over the city. You can adore both the Asian and European sides of Istanbul with its tall buildings all from this hill. There's also the most ancient place stated as Uskudar district lying close to the Hill to explore the classic cultures of Istanbul
7. Traditional Sufi Dances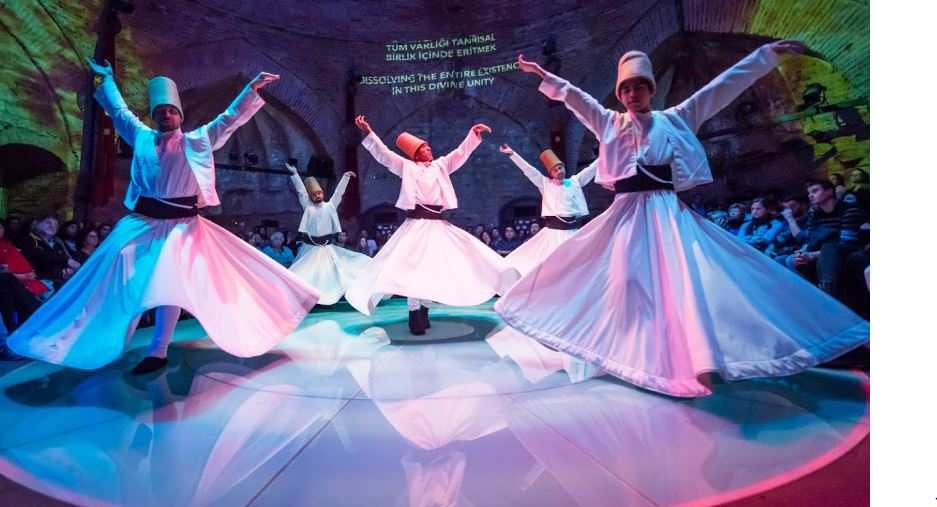 Istanbul's best-known Islamic and other monotheistic cultures combined here to discover this distinct form of worship which is basically a religious dance performance of men known as semen or  Whirling Dervishes(recall the dances in Khwaja mere Khwaja song of Jodha-Akbar) in the Sema ceremony at either Hodjapasha Cultural Center house ( a former 15th-century hammam) or at the Galata Mevlevi Museum in Istanbul on Sundays and at Tekke (a Mevlevi Whirling Dervish hall) in the Fatih district on Thursday evenings. It is a very mesmerizing dance among the Sufi cultures where men continue to whirl around in circles remembering God. You can sense a feeling of love beyond the boundaries through their expressions which might take you through a different spiritual journey.
Read More: What is Lisbon Known for
8. Turkish Delight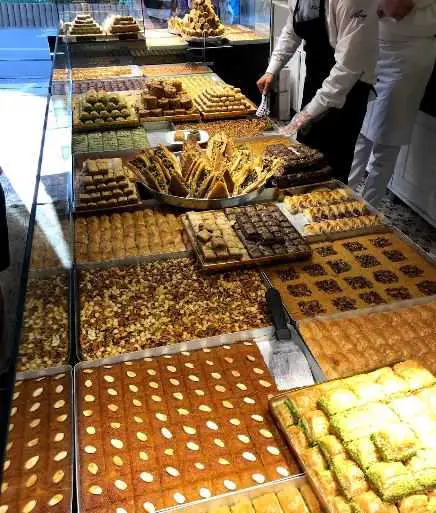 If you are a fan of Narnia movie you might have already pictured this delicious, gooey, sweet snack of Istanbul which was the first wish of Edmund from the White Witch! But if you didn't then you might have the danger to instantly be hallucinated with its amazing preparation and cutting videos which are much more addicting than those candy making videos. Yes, Istanbul is most famous for this extra sugary snack which is also known as 'lokum'. Turkish delight is a great combination of confections comprising sugar and gel of starch finely mixed with the crushed walnuts, chopped dates, hazelnuts, and pistachios. You must never, ever miss this snack on your trip to Istanbul. You can easily find it in any bakery or confection shops at very cheap prices 



9. Kebabs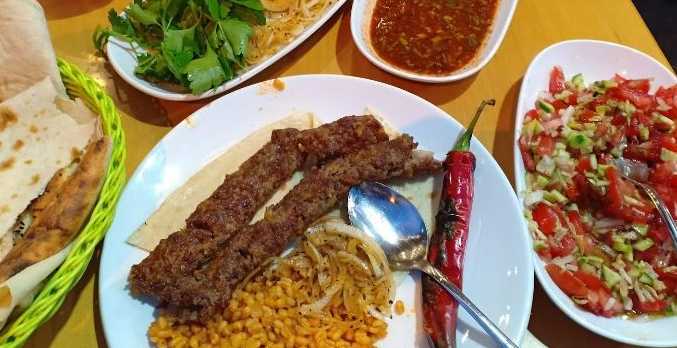 If you have moved towards the desserts then why not try the starters(there's no rule which says you can't try desserts first byway in Istanbul). Istanbul is exceptionally known among the different cuisines out of which Kebabs stands out as the Kim Kardashians of all famous dishes of Istanbul. They own a major status out of which there are tonnes of Kebab shops in Istanbul at every corner of the city. These are hand-minced, ground and sautéed meat dishes which are incredibly mixed with tomato and onions while being marinated in a rich blend of spices to give that creamy and course flavor of crushed meat along with the smokiness of coal for being slowly grilled on giant skewers above the steamy hot coals. Istanbul's best-known kebabs are made with different varieties of meats but the lamb kebabs taste like heaven so don't forget to try that.
Read More: Jerusalem is Famous For
10. Amazing Nightlife
Even being majorly an Islamic and Jewish Zone of Turkey, you will find the best nightlife in Istanbul where you can enjoy different drinks at the late-night hour clubs opened beyond midnight and filled with the noisy crowd, dancing and singing at the pitch of their voices. Istanbul is known for the flashy night parties which are vibrant with their signature neon lights nearby the river enjoying the scenic view of illuminating historic monuments and the cool currents of the seawater
The mentioned list of Istanbul's famous historic places, foods and dance are all filled with the aura of Turkey's generous cultures which are decent yet vibrant at the same moment. So enjoy these popular glimpses of Istanbul and dwell yourself in their immaculate journey.
The post Discover What Istanbul is Best Known for | Why Istanbul is Famous  appeared first on World Tour & Travel Guide, Get Travel Tips, Information, Discover Travel Destination | Adequate Travel.