Lisbon is the capital city of Portugal which had some Lebanon heritage infused in its roots along with Spanish and Portuguese cultures. Lisbon's best local foods are a main attraction for the tourists along with their Lisbon's famous monument and soothing music. Every year this city holds up thousands of immigrants which later become a part of this hilly city infused with coastal beach lines which own up an amalgamation of Arabian, Spanish and Portugal inheritance. Lisbon was used as a trading port for Portugal. Lisbon is also the second oldest capital city in Europe after Athens. This city was ruled by the Romans, Germans, and Arabs before 1147 when Portuguese crusaders finally conquered it. It is listed as the best cheap cities in Europe with a full-fledge packaged deal of great cuisines, monuments and beaches.
Reasons Why Lisbon is famous worldwide 
1. Lisbon's funiculars or trams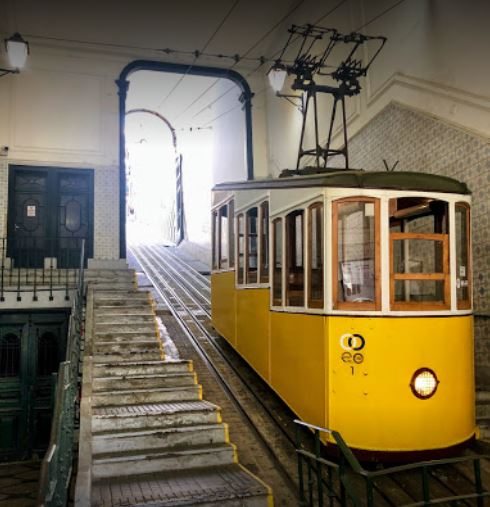 These are local transport trains which run with an electric handle around the city over the defined iron tracks. Majorly these transportations are used in the steep regions of the city. Lisbon is filled with steep hills and the heavily populated areas inhabited near those hills provide funiculars for sight-seeing of the beautiful sunrise, sunsets nearby hills, local markets and various other famous buildings in Lisbon. Some of the popular funiculars in Lisbon are Elevador da Glória, Ascensor do Lavra along with the most famous funicular named Tram 28 which begins its ride at 6 am and ends at 11 pm in the city. Most of the funicular trips take between 40 minutes to 1 hour and the funicular tickets in Lisbon are very cheap in comparison to other European countries transportation.
Read More: What is Lisbon Known for
2. Alfama district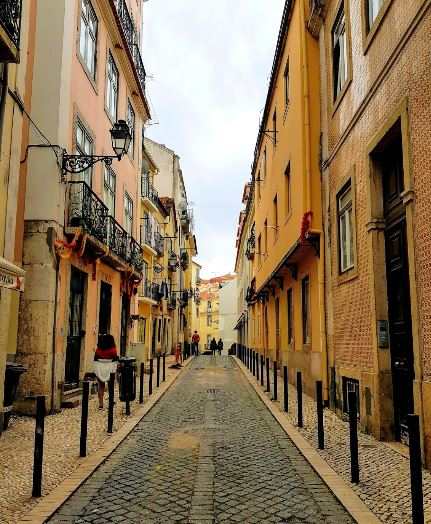 This is the old and classic region of Lisbon, which structures its beauty with the narrow maze-like lanes, steep alleys and ancient houses which even have traditional laundry spaces ( for neighbouring households to do their washing in public) and local markets of Lisbon. The Alfama district in Lisbon is among the famous attractions in Portugal which are densely populated with local people yet tourists love to explore the adorable lanes along with the Lisbon's most historic buildings such as the Se Cathedral of Lisbon Cathedral, Igreja de Santo António and the National Pantheon(Panteão Nacional) 
3. Ginjinha –cherry liqueur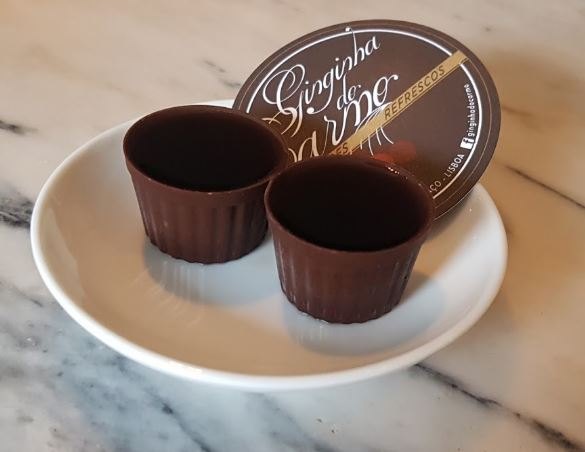 This famous liqueur is served along with Lisbon's local food. This beverage is famous all around the world due to its distinctive eatable serving glasses. This is prepared with ginja berries along with other Portuguese ingredients. Portuguese passionately serve cherry liqueur in chocolate cups. Yes, no more boring crystal glasses but the chocolate cups which are edible after consuming the strong taste of liqueur to complement the taste of the drink. Sometimes, they even put the slice of the fruit at the bottom of the cup to enhance the taste of the drink. These are a must-try beverage in Lisbon to experience Why Lisbon is famous in the entire world?
Read More: Chennai is Famous For
4. Tinned fish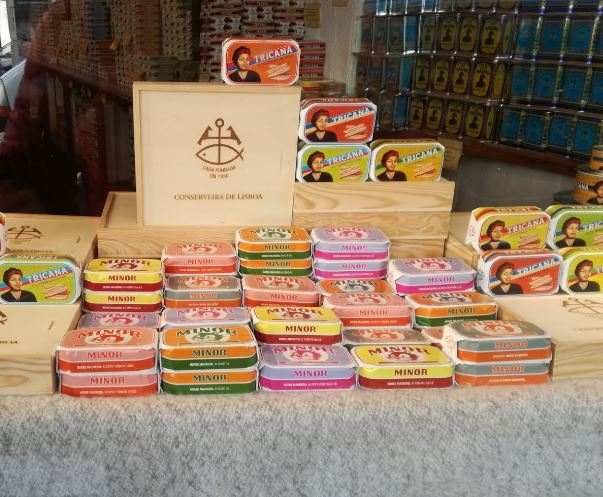 Being a major port of Portugal it is obvious that they own a huge variety of fishes which are served in the famous foods of Lisbon in different manners. Besides, the cuisines of Lisbon these fishes are kept in brine and stored as a pickle to enjoy them throughout the year. These are stored in tin boxes and prepared just like traditional methods along with the help of biologist to maintain the hygiene and long-lasting flavours of fishes. The most famous tinned fish are the sardines which are heavily consumed by the whole Portugal especially in the winter seasons. There are 70 other varieties of tinned fish which are sold at the stores depending on the season. These tinned fishes are consumed in a different manner, but mainly the locals love them in grilled and smoky barbecues. There's even an old Portuguese proverb which says: "If it moves, grill it". Conserveira de Lisboa is a very old store which sells only tinned fish and their main cash registers are the same which were used in their shops during the 1930s to maintain their old heritage
5. Olive Oil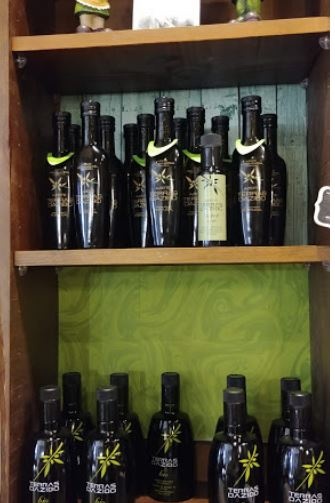 The best olive oils in the world are produced in Portugal. Hence, Lisbon is famous for the major tourist attractions providing a high amount of sale in olive oil in this city. These oils are even sold at very low prices relative to other countries in the entire globe and the quality of these olive oils are much more refined and pure in comparison to other states. Due to such abundance, you will find most of the cuisines in Lisbon are cooked and garnished with olive oil.  
Read More: What is Barcelona known for
6. Monuments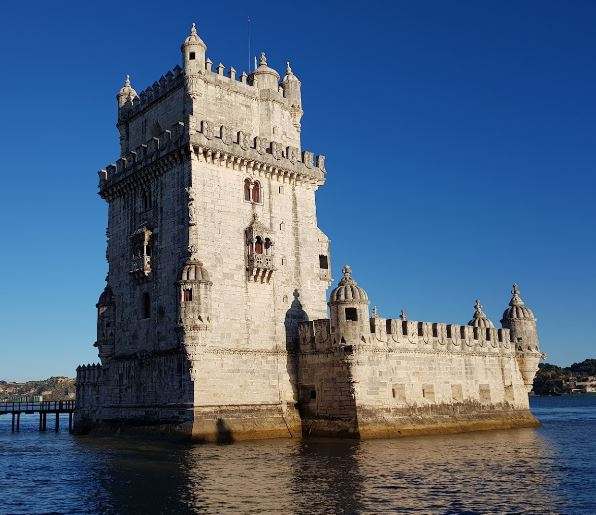 Belem Tower is one of the famous monuments in Lisbon, Portugal. This building is officially known as the Tower of Saint Vincent. The famous structure was built from lioz limestone and is composed of a bastion. This four-storey tower resembles a fairytale tower in the middle of the sea. This is a UNESCO World Heritage Site since 1983. Another World Heritage site known as Sintra National Palace or Town Palace located in the town of Sintra is a major tourist attraction in Lisbon. There are several other Lisbon's famous buildings in Lisbon such as Lisbon Cathedral(simply called the Sé) which has been classified as a National Monument since 1910, Church of Saint Roch-a Roman Catholic church in Lisbon and various other residences of famous Islamic Moorish Taifa rulers
7. Fado music
This is the traditional style of music in Lisbon ."Fado" means destiny or fate in Portuguese. It's traditional music that is known for its soulful and melancholy tone created by the guitars and mandolins along with meticulously well-written poetic lyrics sung by the singers to create this soothing art piece. Lisbon's music fado is an early 19th century-old music which is passionately played even now especially in the Alfama district of Lisbon.
Read More: What Toronto is Known for
8. Beaches
Some of the best beaches in Lisbon lie close to Costa da Caparica beach but majorly there are four main coastlines in Lisbon:
1. Oeiras-Estoril-Cascais: These coastlines extend to the west of Lisbon where the most famous beaches of Lisbon are served by a regular train service for an easy journey in the long chain of beaches in this coastline.
2. The Serra de Sintra: It lies in the north of Cascais, and is formed of jagged cliffs, vast beaches and luscious natural scenery. This coastline is famous for its most popular beach in Lisbon- the Costa da Caparicamini. These beaches also acquire easy transportation of train routes due to their popularity among the tourists
3. The Costa da Caparica: This coastline lies to the south of Lisbon, and extends along the entire western side of the Setubal Peninsula. They provide mini trains especially during summers which run from the town of Costa da Caparica to the Praia da Fonte da Telha (8km to the south) and these beaches tend to be much less crowded than the other coastlines of Lisbon.
4. The Serra da Arrábida:  This coastline is situated on the southern side of the Setubal Peninsula. Sesimbra is the main resort town of the Serra da Arrábida Coastline which holds thousands of tourists every year enlisting one more reason to Why Lisbon is famous? In the whole world. This coastline is mainly famous for its day trips in different tourist activities instead of beach trips
9. Food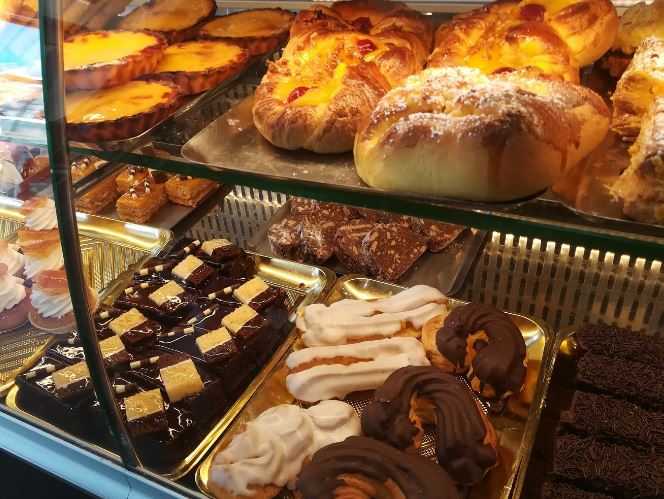 Lisbon is famous for its exotic desserts which are so delicious and creamy and are prepared with fresh berries and nuts in Lisbon. The most famous Lisbon desserts are Pasteis de Belem and Pastel de nata which is prepared from fresh dough and filled with creamy cheese tarts to enhance their fruity flavours. You can also try the Lisbon Bacalhau(codfish pastries), Cozido à Portuguesa, Frango( traditional Portuguese Chicken Piri-Piri) and Bifana(pork cooked in white wine).
Read More:  Hong Kong is Famous
All these amazing spots mentioned are available at very reasonable prices and you can even explore various spots on your own by walking or travelling through local routes or trams provided in this city at a very cheap cost. These famous places in Lisbon cover all the major tourist spots which are in high demand every year by the tourists.
The post Discover Why Lisbon is famous | What is Lisbon Known for appeared first on World Tour & Travel Guide, Get Travel Tips, Information, Discover Travel Destination | Adequate Travel.