As January approaches it seems like half of the Northern Hemisphere is looking for a place to escape the cold. The good news is that there are dozens of great options in the Southern Hemisphere and the Tropics of one of the cheapest places to visit in January 2020, so it's just a matter of finding the one that suits you best. Those who live in North America and Europe should start by considering the Caribbean, as it's far faster and easier to reach than the cheaper options in Southeast Asia that appear lower on this list. Best of all, the Caribbean comes in all price ranges, at least once you pay for your flight. Read this article on pocket-friendly location and some best cheap places to visit in January 2020.
List of Cheap Places to Visit in Jan 2020
1. San Diego, California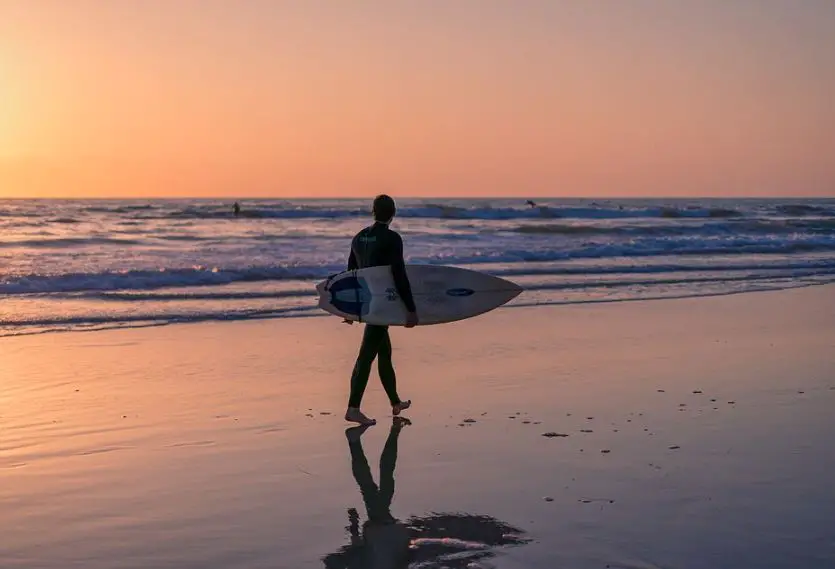 A visit to San Diego, California in January can cost nearly 40 percent less for hotels and pull up discounted rates on flights compared to other times of the year. What also makes San Diego an attractive and one of the cheap places to go in January 2020 for midwinter is that its climate is fairly consistent throughout the year. With daily January temperatures hovering around 65°Fahrenheit, you can wear a T-shirt outside and still enjoy the ocean life that the city is known for, even in the middle of winter. Walk some of the 1200 acres of Balboa Park, an urban park with lush gardens, museums, and the San Diego Zoo. You can take day trips to check out some of the trendy coastal neighborhoods like La Jolla and Coronado. For added savings, you can build your own CityPASS and add discounted tickets to attractions during your stay.
Read More: Things to See in Northern California
2. Dublin, Ireland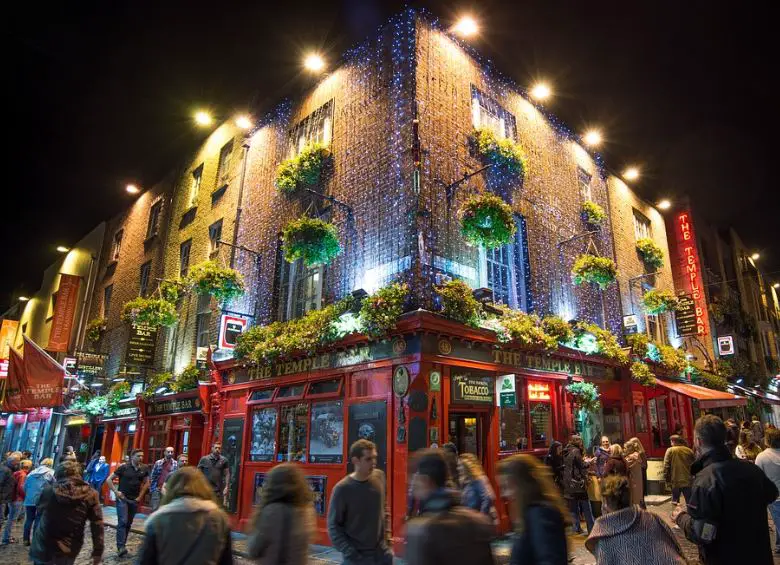 January is one of the best times to visit Dublin, Ireland is during the off-season when airfare and lodging rates plummet and there are almost no crowds in the popular tourist areas. Pack a jacket and your passport and head out to take in Ireland's fun capital city. Save even more money by leaving your car at the hotel. Dublin is a walkable city, and the public bus system is a convenient way to get on and off at your destinations without having to drive. Visit some of the free attractions, like the National Gallery of Ireland museum and the Chester Beatty Library in the best places to visit in January 2020.




3. Cancun, Mexico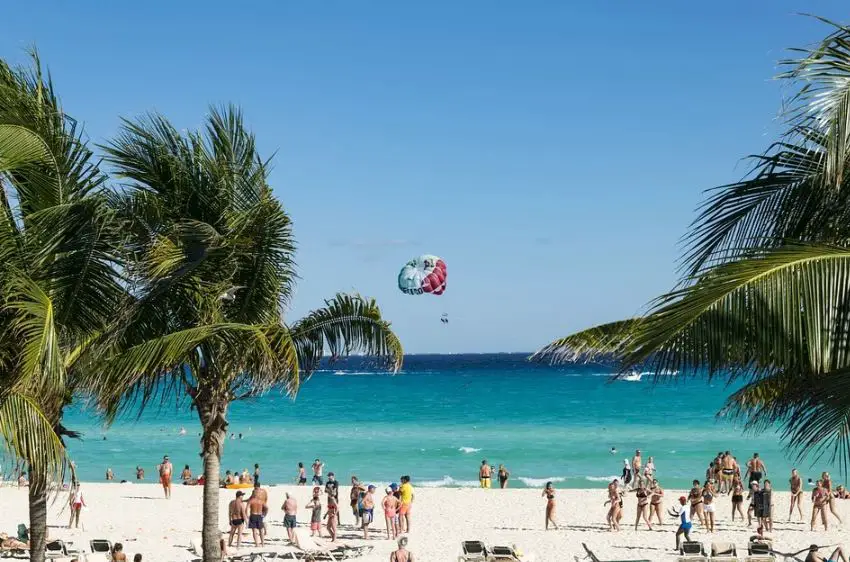 Mexico can fulfill that wish if your plan is to head to a warm vacation spot in January then Cancun. Cancun is always an affordable place to visit in January 2020. The white sands draw lots of tourists this time of year, so rates will not be super cheap, but the sheer volume of resorts and package rates available for the expected influx of tourists means that you can find deals that are a bit cheaper than other times of the year. You are almost guaranteed that every day will be a great beach day with average January high temperatures around 82 degrees Fahrenhei.
Visit: Famous Monuments in Mexico
4. Barcelona, Spain
January becomes one of the top reasons to visit Barcelona. Besides the savings, it is that you will see more of the city without the enormous crowds. If you are looking for the best cheapest places to visit in January with family then confirm your tickets without hesitation. It can be almost unbearable during the high tourist season in the summer. It will be easier to get tickets in January to popular attractions like the Sagrada Familia, and fewer tourists mean that the narrow streets around Las Ramblas will be easier to navigate. The hotel rates get down up to 42 percent compared to high-season rates in midwinter in Barcelona. Flights are cheaper, too.




5. Kathmandu, Nepal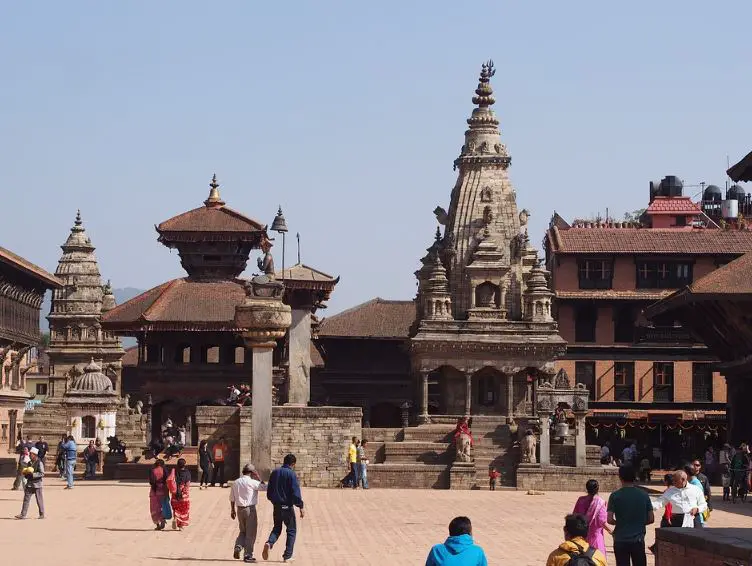 January is a good time to consider Nepal for a trip. The downside to the midwinter timing is that it is colder, and some of the higher passes of Langtang and Annapurna will likely be covered in snow, so trekking opportunities may be more limited. Nepal is always been one of the popular cheap places to go in January in 2020. The upside is that there will be fewer crowds compared to the fall. Though January is the coldest month of the year in Nepal, there is still plenty to do, like explore Kathmandu or visit the second-largest city in the country, Patan. There are a number of tourist options to view the Himalayan mountains, from multi-day treks with a tour company to fly over the snow-capped mountains in an airplane.
6. London, England
London is considered in one of the beautiful cheap places to visit in January 2020. The trade-off for London's chilly winter is a significant drop in prices to get here and stay, compared to late spring and summer, when the tourist season is at its peak. A winter visit means you can pack in more sightseeing since the crowds are smaller at attractions like the Tower of London, Buckingham Palace, and the London Eye observation wheel. With your savings on flights and hotels to London, you have more to spend at the Portobello Market, a 150-year-old market with street vendors selling everything from antiques to local food, jewelry, and music.
Read About: Most Visited Monuments in England




7. Montego Bay, Jamaica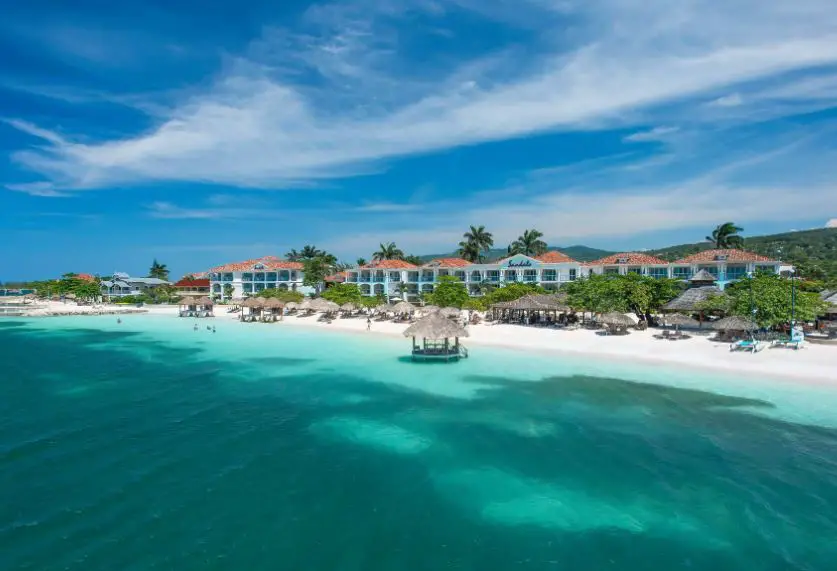 Montego Bay is one of the most affordable and famous cheap places to visit in January 2020. What also makes this Caribbean destination is the number of flights going in and out, which means you are likely to find both a convenient flight and good rates. Many all-inclusive resorts that are also a factor in making Montego Bay a cheap January vacation destination. Montego Bay is ideal for some beach time with an average daily temperature of 84 degrees Fahrenheit in January but also for outdoor activities, like visiting Dunn's River Falls or rafting on the Martha Brae River. To check out other areas of the island, you can plan day trips or overnight trips to Negril or Kingston.
8. Boston, Massachusetts
While Boston may not compare to a sun-soaked trip to Mexico in January, if you are strictly looking for a cheap place to visit in January in 2020 to change up the scene then it is worth consideration. If you can stand the cold, the more than 50-percent savings on hotel rates in January compared to high-season rates will make the trip worth it. The average 30-degree-Fahrenheit temperatures in Boston this time of year make this a perfect getaway for indoor activities of which the city has no shortage.  Catch an indoor game with the Boston Celtics at TD Garden, or hit one of the 60 museums in the city, like the New England Aquarium, Museum of Fine Arts, and the Museum of Science.
Also Read:Monuments in USA
9. Punta Cana, Dominican Republic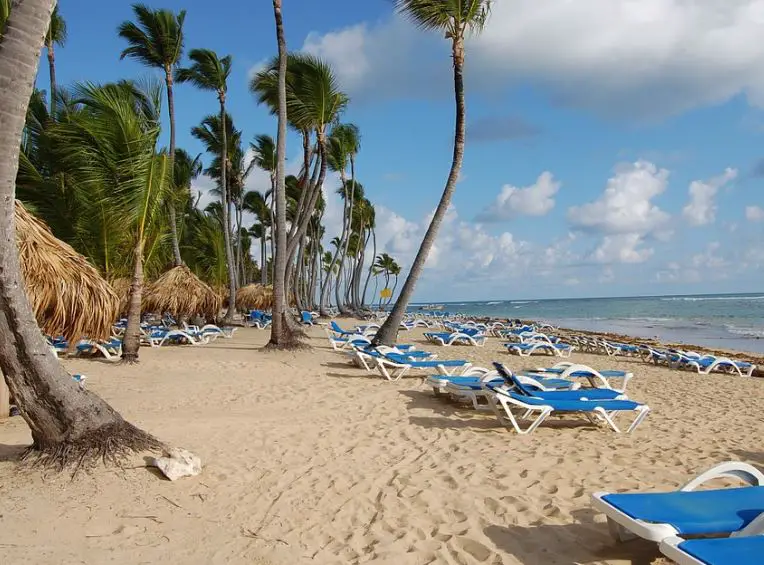 The Dominican Republic, in general, is less expensive and one of the best cheapest places to visit in January 2020. It is easy to find great rates in January. There are a number of all-inclusive resorts that will cut costs even more, and since it is one of the more popular cities in the Dominican Republic, you will be able to find plenty of flight options and deals this time of year. This is an ideal getaway if you want to stay close to the resort and have all of your activities and costs packaged. The average temperatures in Punta Cana in January hover around 82 degrees Fahrenheit, making this beach town more appealing.  For a less crowded and even cheaper Dominican Republic getaway, you can consider Puerto Plata just east of Punta Cana. It also offers many all-inclusive resorts, but additional off-site activities, like a historic downtown and trails to the top of Mount Isabel de Torres, offer a break from the beach.
Visit: Famous historical sites in India
10. Panama City, Panama
The Central American country of Panama is a January vacation and counted in one of the cheap places to visit in January 2020. You can also include several cities that make nice options depending on whether you are looking for an urban vacation, beach getaway, or an eco-friendly experience in a rustic village. Hotels can average less than 50 USD per night, depending on where you stay. The added benefit of Panama's less popular vacation reputation is that there are fewer people that will share the beach and turquoise waters with you. The average daily temperatures of 85 degrees Fahrenheit will keep you close to the water, which is a great excuse to check out the Caribbean coast of Bocas del Toro or take a surfing lesson in one of the best surf areas in the country.




January is an ideal time to travel in the world for those needing to escape winter's chill. While travel deals may be limited during this time, you will skirt humidity and the rainy season in popular warm-weather destinations. I hope you will love this article on the cheap places to visit in January in 2020. If you do so kindly share your views in the comment section.
The post Best Cheap Destinations in January 2020 | Top 10 Cheap Places to go in January 2020 appeared first on World Tour & Travel Guide, Get Travel Tips, Information, Discover Travel Destination | Adequate Travel.