Apart from the song Havana, wondering what's Havana known for around the world? Being the major port of shipping and capital of the most sensual and musical country Cuba, it upholds the core of Spanish architectural colonial rule and Spanish culture. Havana is best known for its care-free life and beaches as well. 
All the famous places must have Art, Architecture, Food, Beaches, and unique Culture to win its name in the list of famous places around the world. Havana's extraordinary nature amalgamates the monuments, hotels and street life all in one place, answering all those struggling questions such as- What is Havana best known for? What is the best place to visit in Havana?
Why Havana is Popular




Since Havana is known for all great genres which makes it a unique place to travel it is also defined as the 3-cities in one place which covers all types of adventures from amazing exotic beaches to immaculate monuments. This distinction is also based on the three regions of Havana as:
1. Old Havana
2. Vedado
3. New Havana
Old Havana: As the name suggests, a center for all the old classic stuff, consisting of refined monument structures, museums (which are no less than a huge Mahal in appearance) and theaters. It confides the great beauty of  Spanish histories which provides an experience of awe for all the great and some ruthless rulers of their times. Monuments and museums are built with an amazing coalition of French, German and Spanish architectural designs. This place individually covers half of the genres of art and architecture simplifying all your, why Havana is famous for? stress and confusion.
Read More: Seafood Restaurants in Havana
Some of the Famous Architectures of old Havana are:
National Museum of Fine Arts
It treasures the largest collections of paintings from Latin America and the Caribbean region. This museum holds a plethora of famous paintings and sculptures done by various great artists. It was founded in the month of Valentine- February 23, 1913, by famous architect Emilio Heredia. It also acquires the major hi-tech labs for the restorations of the ancient artifacts signifying Havana's best-known features around the world.
Museum of the Revolution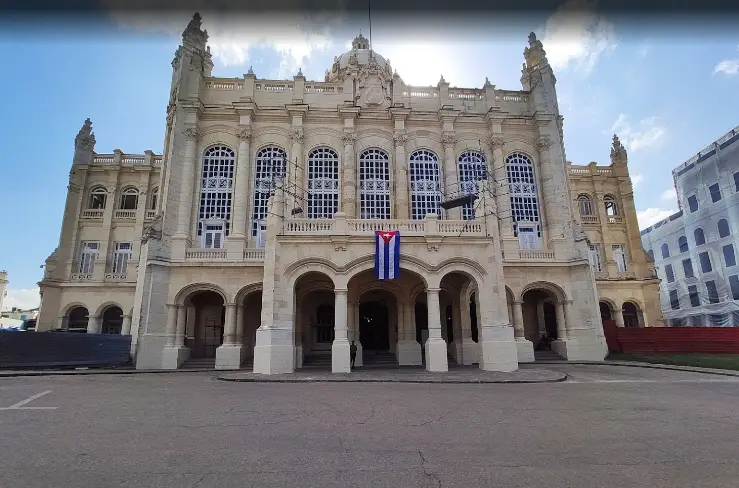 As the name suggests, it has historical artifacts from the neo-colonial period of Cuba. This museum has some of the extreme variety of historical collections leading its place in Havana's best-known industry of art and culture. The architecture combined Spanish, French and German architectural elements to build this amazing famous Havana's architecture.





Baroque Great Theatre of Havana
It handles all the famous ballet and theatre acting performances, in its main theatre- García Lorca Auditorium, consisting of 1,500 seats and balconies. This theatre was built during the first years of Cuban independence when all the immigrants from Spain arrived in Havana. It's refined decorative pieces were designed especially by the famous sculptor Giuseppe Moretti representing Havana's best-known vibe of education art and theatre. 
Vedado: It is the modern and care-free region of Havana having tonnes of luxurious hotels and commercial buildings. The best known Havan's feature relies even on the commercial buildings here, as they are built with similar artistic inspirations as the famous monuments of Havana are constructed. It also has some extraordinary customized places such as the Gay Place on 23rd street of Vedado providing various LGBTQ rights to the citizens, gay entertainment bars and night clubs or a park dedicated to the famous singer John Lennon. 
Some Famous Hotel and  Commercial buildings in Vedado are:
Hotel Nacional de Cuba (National Hotel):
With a very similar resemblance to the Hotel Taj of Mumbai, this hotel is based on the two Greek crosses (if viewed from above it will look like two crosses are joined) structure, with the majority of rooms having Atlantic ocean-facing balconies. It holds 87 golden years of history and continues to represent Havana's famous architectural status around the world. It is one of the declared National monument and it's also registered in the World Memory Register
Edificio del Seguro Médico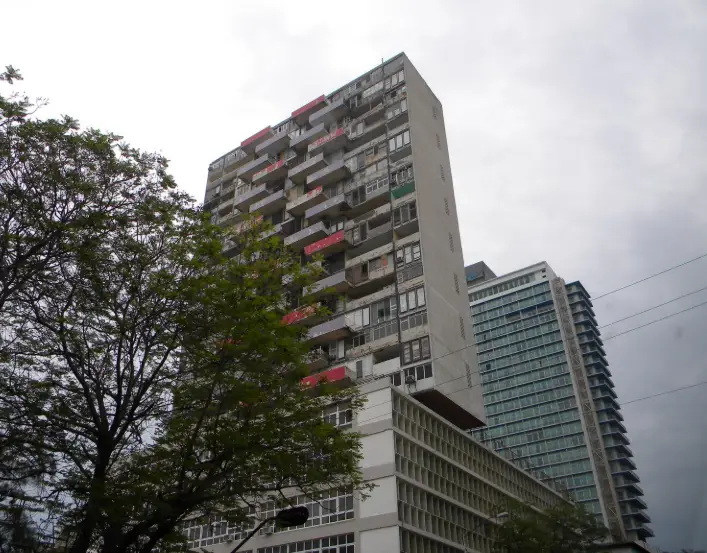 It's the Havan's best known commercial building combined for apartments and offices. Havana is well known for its wide variety of versatile destinations which even included the commercial office buildings as they are built with splendid intricacy and artistic architecture making it a famous destination to visit. Inside this building, the headquarters of the National Medical Insurance Company is also constructed representing the national importance of this place. Therefore, it's considered one of the best commercial buildings designed during the 50s embracing its elegance in the present world as well.
Hotel Ambos Mundos
It's well-known due to the very famous writer-Earnest Hemingway who lived for 7 years in the 1930s in this hotel and considered this place to be the best place for a writer to get inspiration. The hotel Room No. 511 owned by him is now considered as a small museum for all the amazing inspirations from Hemingway's life for which the room has been untouched and a tour is also given in the daytime to travelers. Initially, this building had 3 floors out of which, the ground floor was held for commercial purposes and the rest two floors above were used for guests. Now, it owns five well-furnished floors with 53 rooms and three suites.




New Havana: This place perishes its beauty with hot and sunny beaches representing the modern and care-free vibe of Cuban culture. Alongside the beaches lies the mysteries of great tasty street food and sensual dance performances celebrating the well-known famous Havanan culture.. There is no precise division for New Havana but if you have visited this well-known city before you can spot the differences in the change of architecture and the modernization of places and people of Havana. 
Santa María del Mar beach
It's a sandy beach 24km long over the east coach of Havana. It comes in the chain of beaches known as eastern beaches. The beaches are not just a place of relaxation but also to explore the best cuisine of Havana as being a seaport Havana is best known for its famous seafood.
Playa Boca Ciega
This beach is walking distance from Santa María del Mar beach but it's less crowded and usually visited by the locals. On being locally inhabited, it owns shops with less expensive products and a quiet ambience to relax. In today's world of high population, it's very hard to find clear and empty beaches with the least amount of people but this beach can provide you this precious relaxing leisure time along with cheap and tasty seafood in your neighbourhood. 
Playa El Salado
This beach will take a little longer around 30 minutes from Havana to reach, but it has the saltiest water due to the oceanic currents in this region which might not be better for your mouth to taste but very healthy for your skin(make sure to bathe later with normal water!). The sunny weather and cool oceanic currents of the Atlantic ocean make this beach extraordinarily relaxing. The salty nature of the ocean here provides the water a sparkling appearance during daytime making it a hotspot for insta-glow selfies. 




As a true traveler quotes: A place can only be known by a simple walk around the city you can explore much more to find what is Havana best known for? around the world. If you travel alongside the beaches of Havana, on your own with a bottle filled with water (as this place can suck your energy with its hot and humid rays in the daytime and cool currents of ocean in the nights)and the beachside roads are also famous spots for street fests, foods, and local dances.
The post Discover Why Havana is Famous For | What is Havana Known for appeared first on World Tour & Travel Guide, Get Travel Tips, Information, Discover Travel Destination | Adequate Travel.