If you are planning a trip to this mesmeric country, here's a complete list of cities in Belgium. Belgium is known for two reasons one of its incredible architecture, scenic small towns on lakes, and even a large city such as Antwerp that has so much to offer despite its larger size and the second one is Belgian food like Waffles, fries, chocolate, beer… etc. Belgium is a very small European country but it packs an enormous punch. This beautiful small country shares a border with the Netherlands to the north, Germany to the east, Luxembourg to the southeast, France to the southwest. Let us check out our list of best cities in Belgium to visit that you should visit while you are exploring this most beautiful country.
Top 10 Cities in Belgium
1. Bruges
Bruges is one of the largest in Belgium. The gorgeous palaces, chapels, and mansions of Bruges reflect the history of Vikings while the network of canals, flowing through the city has helped Bruges to earn the title of 'Venice of the North'. Losing yourself in its cobbled streets will transport you to a medieval era. Multiple churches also increase interest in the city, and above all do not miss one of the few mills that remain standing on its periphery.
 2. Antwerp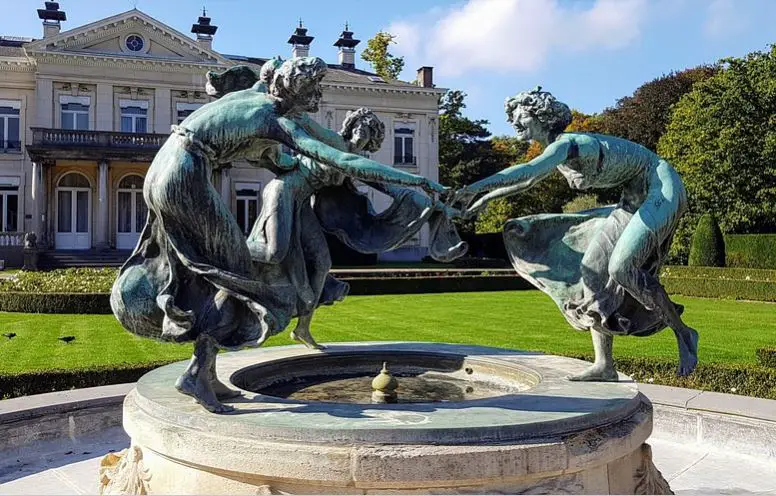 Antwerp is one of the famous cities in Belgium to visit. Antwerp is also known for great food and beer, this place is the diamond district of Belgium as more than 70% of the world's uncut diamonds are traded here. Key attractions of Antwerp are Plantin Moretus Museum, Rubenshuis, Museum aan de Stroom, and Antwerp Zoo. This city is all about culture, art, and traditions. If you explore this city you get, on the one hand, it showcases vintage architectural wonders and palaces but on the other hand, there are some modern and trendy art galleries and museums. This place does not leave anyone indifferent due to the enormity of its buildings, on all of the main avenues of the city where we will find a shopping center, which looks more like a museum of luxury.
Also Read:Cities in Andorra




3. Brussels
Brussels the cities in Belgium to visit. This is also the administrative capital of the European Union and pulls tourists from different parts of the World.  It is a very multicultural place to explore, with Turkish neighborhoods giving way to Portuguese and Brazilian areas. Brussels is also famous for world-class cafes, pubs, restaurants and shopping arcades- Brussels offers a plethora of options to make your European holiday enchanting and exciting.
4. Ghent
Ghent recommends to tourists that using the cable car to go up to the Ciudadela, from where we can get some impressive photographs of the city. It is one of the popular cities in Belgium to visit. Ghent is a quaint and serene town, endowed with historical sites, ancient churches, and medieval structures and buildings. Ghent is well known for housing the Altar Piece. Ghent is a somewhat hidden gem which inevitably delights visitors to its streets. A fantastic place to live, it is small enough to get around with ease but large enough that you won't get bored. Its medieval center is stunning, and a lovely belfry, cathedral, and church dominate the ancient streets around them Ghent is a favorite destination for art lovers and history buffs, but the quietude and charm of the place attract travelers of all kinds.
Don't Miss:Top 10 cities in Albania




5. Liege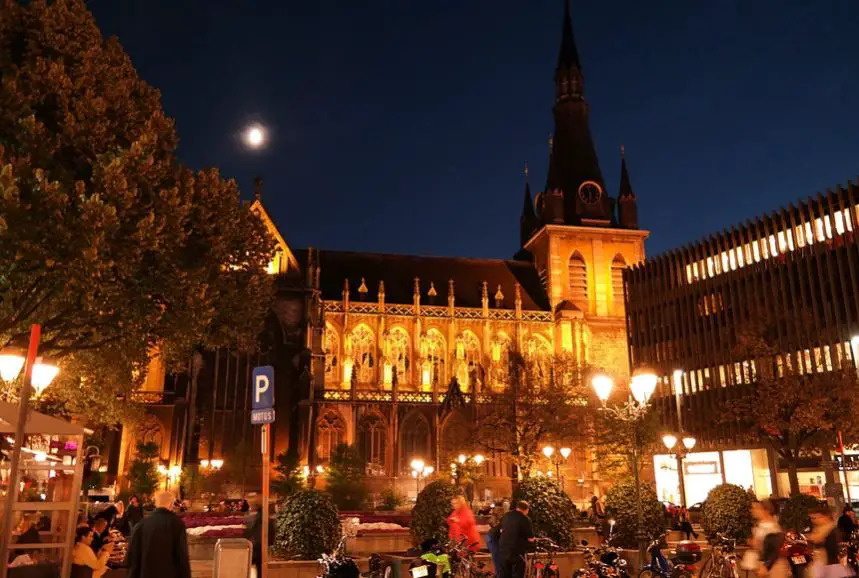 You will also be struck by a large number of churches that populate the city. One of the most beautiful elements at the architectural level is the Palais des Princes-Evêques. Liege is a huge city and its elements of interest are quite far from its modernist architecture station. It is Liege is rapidly modernizing, and some lovely architectural pieces can be found hidden around every corner. Liege is one of the cities to visit in Belgium among the tourists around the world. There are some fantastic waterside promenades to wander along, and the center has some great restaurants and lively nightlife for you to enjoy. 
6. Leuven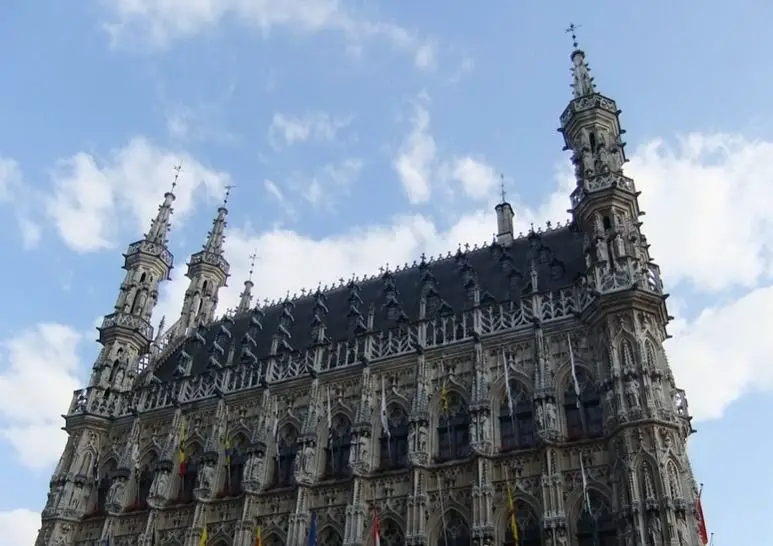 It just takes half an hour away from Brussels by train, Leuven is a fantastic day trip option that is seldom visited by tourists. This amazing place is famous for happening marketplaces, street-side pubs, cafes and churches, and galleries, like any other Belgian city, but being home to the world's oldest Catholic university. Leuven, the best cities in Belgium always buzzes with a student population from different parts of the world. Home to a large student population and the oldest university in Flanders, its youthful population makes the streets thrum with life although the city is very quiet at the weekend. 
Read More:Top 10 restaurants in China




7. Mons
The list beautiful of cities in Belgium is incomplete without Mons. You will be surprised by the structure of the Collegiate Church of Santa Waudru in Mons. A large cobblestone square, Grand Palace, and age-old town hall await every tourist at Mons- the picturesque capital of Hainaut province of Belgium. But what attracts and fascinates every traveler here is the sweet tunes of town's magnificent Belfry bells, perched at the top of 270 feet tower.
8. Mechelen
Mechelen is unique in many ways. This amazing place is famous for boat tours and brewery tours. One can climb the massive tower of St. Rombout Cathedral to enjoy the breath-taking views of the Antwerp port or visit the world-famous Carillion School, which is famous for lessons on the complex instrument of bells. It will be unfair if we don't mention Mechelen while talking about the best cities in Belgium to visit. Mechelen's busy streets have some good shopping and dining options on offer.
Also Read:Best places to eat in Iceland




9. Tournai
Tournai is a hub of art and sculptures and allures art lovers and history buffs throughout the year. As one of the top cities to visit in Belgium, Tournai has some great museums and art galleries and the town Belfry is the oldest in the country. The Belfry of Tournai, Folklore Museum, Musée d'Histoire Naturelle et Vivarium and Notre Dame Cathedral in Tournai are the central attraction of Tournai.
10. Dinant
Dinant was originally a Celtic settlement before eventually falling into the hands of the Romans. During the medieval period, the city experienced major progress thanks to its copperware industry known as Dinanderie. Dinant is known as the cave city and one of the major cities in Belgium. It is situated by the banks of the Meuse River in the Namur province of Belgium. Dinant is another tourist delight in Belgium. Home to famous natural caves and caverns of Europe such as Caves of Han and the Grotto of Dinant, Dinant has a rich wildlife reserve with exotic biodiversity. Located 65 km from Brussels, Dinant is one of the must-visit places in Belgium. 
11. 

Nivelles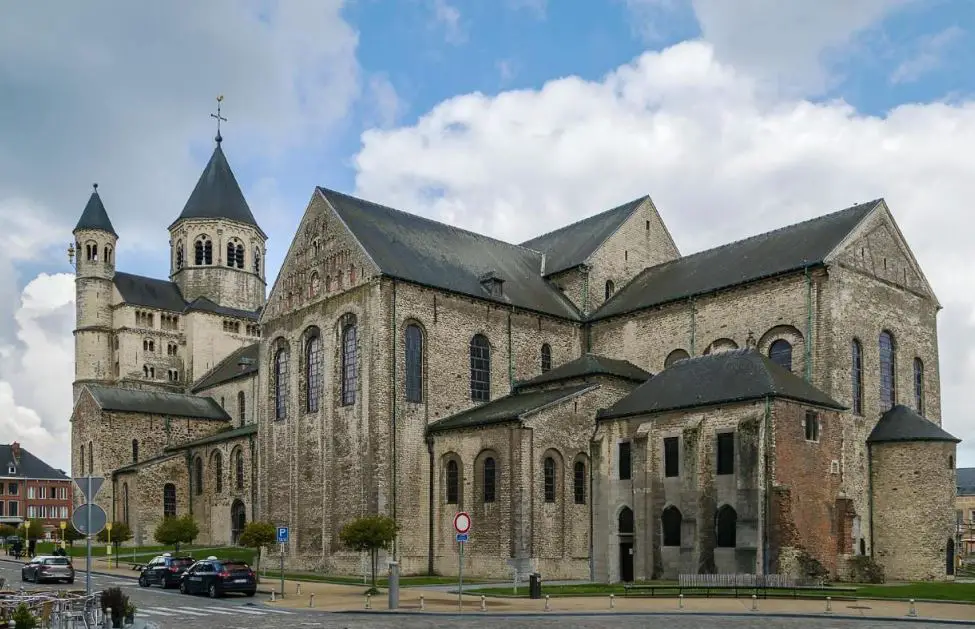 Nivelles is situated in Wallonia.  Nivelles is a beautiful old city that is overwhelmed by the beautifully structured university church of St. Gertrude. This city came into existence after WWII.  The city encompassing area has been occupied since 4000 BC and there are some beguiling old structures spread around the city. The best occasions to visit this city are during the Nivelles jubilee and the Saint-Gertrude parade. 
12. Damme
Damme one of the cities of Belgium, this wonderful medieval port city of Damme lays on the banks of Damse river. You will find here a picturesque, tree-lined channel that moves through town and proceeds into the neighboring Netherlands. A remarkable 'scholarly town', Damme is home to a beautiful vintage structure. You will find here various bookshops. If you are visiting Belgium don't let miss it.
Also Read:Best Things to do in San Francisco
13. Kortrijk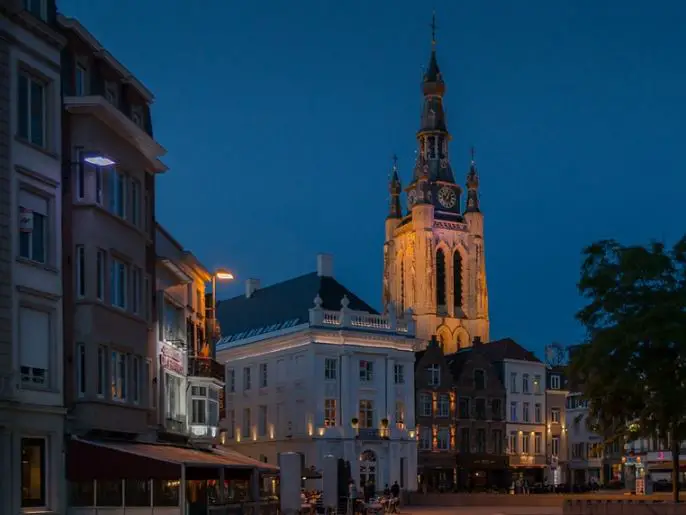 Kortrijk was founded by the Romans, this antiquated city has numerous old structures and landmarks for travelers to appreciate. This intensely bombarded during the Second World War. It is a business hub of Belgium, there are prosperous spots and bunches of extraordinary shopping options available here. Kortrijk justifies with its tourists and gives satisfactory hospitality. 
14. Bouillon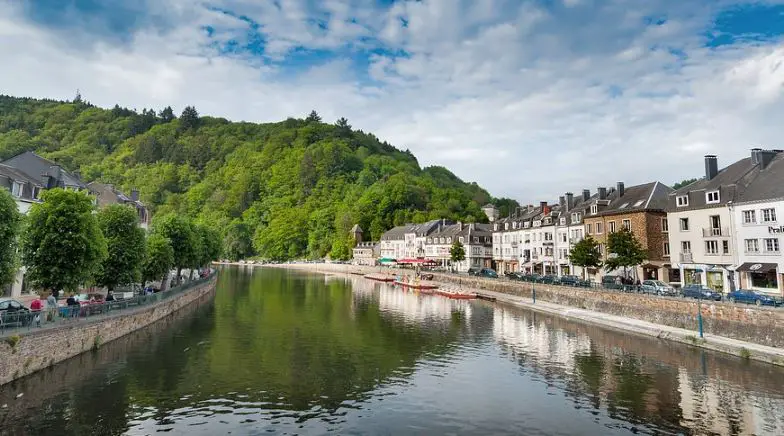 Bouillon is situated on the banks of the Semois River. Only a couple of miles from the outskirts with France, Bouillon is famous for its monumental stronghold. Some portions of this city are the eighth century old. Past Château de Bouillon, miles of ride enable you to explore the rich backwoods of the Semois Valley. It is one of the cities to see in Belgium.
Don't Miss:First time in LA




15. Knokke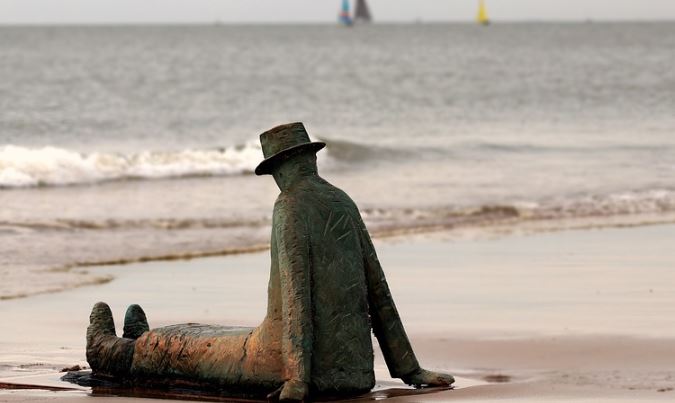 Belgium has a lot of varieties like ancient structure, an incredible choice of brews and perfect chocolate, however, there's another side to this nation that guests may not think about. Cities in Belgium list is incomplete without it. Knokke, an enclave of style and pleasure, is a spot that has been suggesting to as the Belgian Riviera, and even the Monaco of the North Sea. With its long beaches of white sand and welcoming shops, eateries and art displays, this is a perfect holiday spot. Here you can take a walk on sand, surfing, cycling, and culinary treats.
16. Hasselt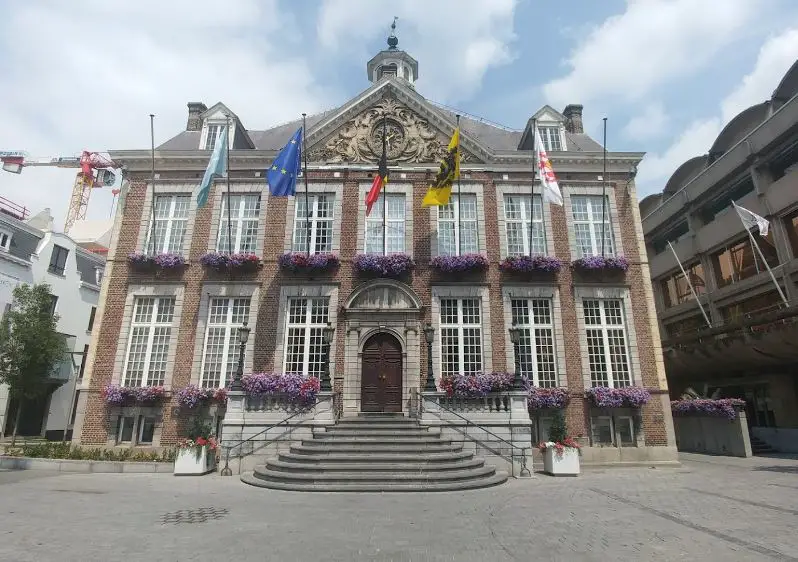 Hasselt is walker-friendly, the central interest of this city is a joy to walk around. It has some awesome vintage structures, cafés, and bars. Known for its gin, the gallery committed to this art is certainly justified for a visit. Every year, there is a fun and humming gin celebration take place. You will here the drawing galleries in lanes and the wellspring in the city focus even siphon out the gin.  An incredible spot to visit is the close by Bokrijk – a colossal outdoors exhibition hall and park that has plenty of old structures featuring Flander's antiquated past.
17. Ostend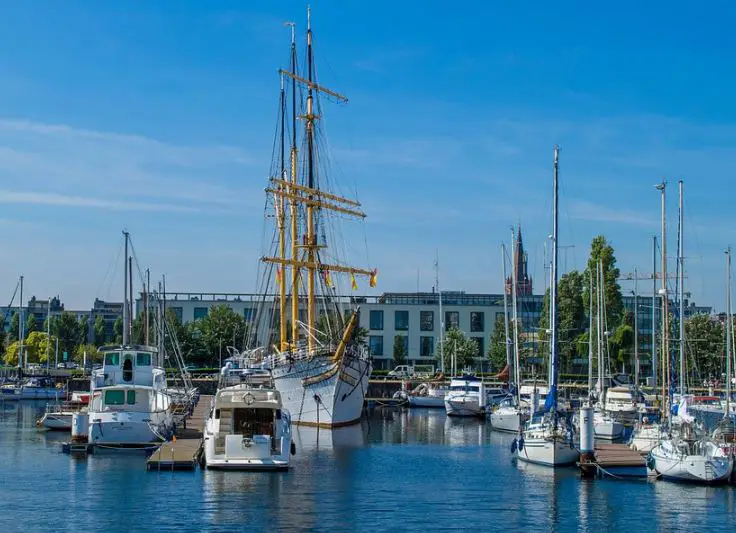 The most popular seaside resort city in Belgium, every weekend locals head to Ostend to enjoy its delightful promenade and expansive, sandy beaches. This city is a witness of heavily bombed during the Second World War. Despite this unfortunate feature, there are some popular cafes and restaurants along the seafront and a huge casino for travelers to try their luck – as well as a bustling nightlife. With historic sites throughout large cities in Belgium, the rebuilt sea defenses are particularly impressive.
Don't Miss:Cities to Visit in Bangladesh




Belgium may be small but a wonderful package full of sights. Belgium is the dream of many travelers and if you ever get to live it, make sure you see at least some of these incredible places to visit in Belgium.
The post Best Cities, Towns in Belgium to Visit | Major Cities in Belgium appeared first on World Tour & Travel Guide, Get Travel Tips, Information, Discover Travel Destination | Adequate Travel.