Argentina is an amazing South American country offering you spectacular views of the scenic natural landscape. The cities of Argentina are a culturally rich country and filled with lots of restaurants and eateries offering tasty traditional dishes that you can enjoy with your friends and family. Furthermore, it is also home to some of the best cocktail drinks that you can find in the world. While here, you will surely enjoy city life as it has a lively aura that will ignite your mood for adventure. One place you should visit is Buenos Aires, the capital of the country with tall buildings and various attractions that you can visit. Keep reading below for more information on the best cities to visit in Argentina for an unforgettable adventure.
List of Cities to Visit in Argentina
1. Buenos Aires
Dance, Tango, and Colour. These are the first couple of words that come to mind when someone mentions Buenos-Aires, the capital city of Argentina, a vibrant country in South America. One of Latin America's most visited destinations, the city sports well-preserved Spanish colonial architecture, mixed in with other European architectural styles around the city and its own unique cultural blend.
A top tourist destination in the world, this big city in Argentina has a little something for everyone who comes to her lands for a new experience. The Monsterrat and San Telmo neighbourhoods are the places to be if you are here to understand the history of the city. The most important and grandest structures of the city, such as the pink Casa Rosada, Catedral Metropolitano, and the Cabildo, as well as governmental structures like City Hall and the National Congress, can all be found in these areas. The Italian Quarter is home to the colourful Caminito alley, a symbol of the vibrant and lively nature of the people and culture of Argentina. For a true taste of the base of Buenos Aires' culture, travelling through the streets and neighbourhoods of Buenos Aires like La Boca and Recoleta, or visiting the main square Plaza Dorrego will help you witness the architecture, cultural mix and lifestyle that has helped build the city into what it is today.
2. Mendoza
Feel free as you move around the City of Mendoza looking for spectacular views of the landscape. The region sits on the foothills of the Andes Mountains, thus you will surely get an amazing view of it either during sunrise or sunset. Here, you will find several museums that you could visit such as Casa de Fader which was a neglected mansion transformed into a museum. Make sure you sip on some wine since the region is considered a wine capital, producing some of the best varieties.
This one of the best cities to visit in Argentina is an exceptionally beautiful city. Head to Mandoza City to view the picture-perfect city with a backdrop of the magnificent Andes with snow-capped peaks. Every corner of this city can be Instagrammed which makes it the top places to visit in Argentina.
3. Ushuaia
Often referred to as the 'end of the world', the city of Ushuaia sits at the very south of Argentina and the continent of South America. As the port for many Antarctica cruises and the gateway for those visiting Tierra del Fuego National Park, Ushuaia is the starting point for many incredible, once-in-a-lifetime adventures. However, there is plenty to keep you in Ushuaia itself. This best city in Argentina is picturesque, to say the least, combining views of majestic mountains, dense forests and vast sea, facing out towards the legendary Beagle Channel. 
A city tour will take you to what used to be the most southern prison holding the most dangerous prisoners transferred from Buenos Aires, which has now been transformed into a museum. It's also possible to enjoy hiking, sailing, skiing, kayaking, and drinking in the world's southernmost brewery – all accompanied by magnificent views.
Read More: Best city in Thailand
4. Córdoba
Cordoba is home to many amazing Spanish architectural structures that will surely capture your attention. The region provides you with various places you could enjoy visiting and also relish a wonderful fun time with loved ones. Colegio Nacional de Monserrat is one place you should visit if you want to learn more about the history of the region. Also, while here you will get to interact with various groups of people and enjoy the delicious cuisines offered in the many eateries available in the city.
The second-largest city in Argentina was awarded Cultural Capital of the Americas back in 2006. It's known for its Spanish colonial architecture. One of the best examples is the Manzana Jesuítica, a 17th century complex with cloisters, churches and the original campus of the Universidad Nacional de Córdoba, one of South America's first universities.
5. Rosario
Journey around Rosario as you relish the breathtaking sights of the landscape for a fantastic holiday experience. This major city in Argentina is packed with beautiful structures such as museums and churches where you can go for a sightseeing adventure and to meet new people. An important port city, Rosario has successfully renovated its old warehouses and decaying buildings into an enticing mix of galleries and cafes, restaurants and bars. A stylish, lively place with great nightlife, Rosario is often overlooked in favour of the nation's capital though visitors are inevitably blown away by all that there is to see and do. The region also has amazing beaches that you could visit for an exciting time with loved ones. While here you can enjoy the cuisines being offered at the many eateries around the town.
6. Puerto Iguazu
Puerto Iguazu is a city packed with breathtaking sights and scenic natural beauty that you will surely enjoy. The climate here is perfect for you and your loved ones to tour comfortably across the region. Some of the physical features you will get to view include magnificent waterfalls, rivers, forests, wildlife, and lots more. This main city in Argentina has a lot to offer to people looking for relaxation and comfort combined with scenic natural beauty. Some of the places you should go to visit are Iguazu National Park, Tancredo Neves Bridge, La Aripuca, and many more.
Visit: Beautiful places California
7. Salta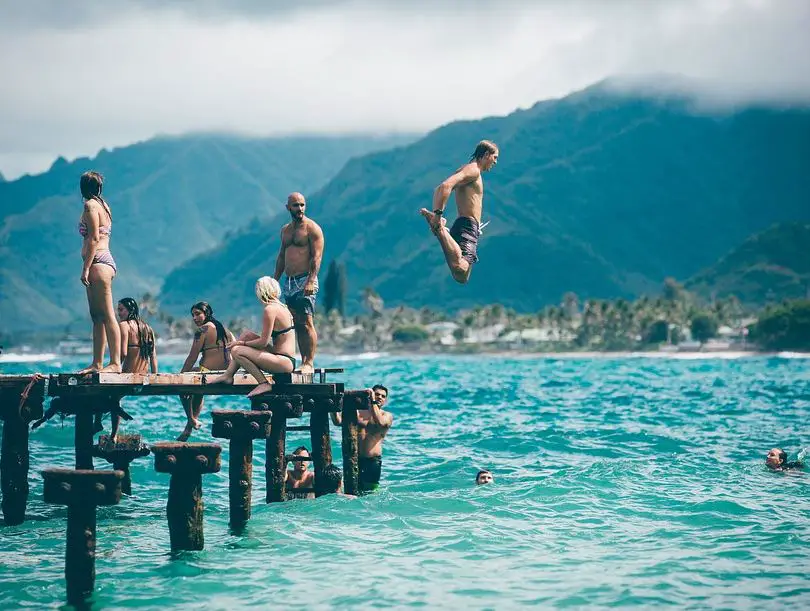 Stroll around the beautiful landscape of Salta as you relish a wonderful bonding time with friends or family. Nestled between imposing mountains, Salta is a popular tourist destination and its colonial architecture and interesting museums definitely make it worth a visit.  The exquisite natural landscape stretches evenly across the region packed with lots of scenic attractions you could visit such as the thermal springs and mountains. A tour around this region will surely give you pleasure and excitement as you will be able to meet and interact with new people. Additionally, the climate is the favorable meaning you will be able to enjoy your time outdoors indulging in various interesting activities.
This one of the biggest cities in Argentina is a great place from which to explore the delightful northwest of the country with more than enough hotels, bars and restaurants to keep visitors entertained.
8. Puerto Madryn
The port city of Puerto Madryn is the gateway to all the splendours of the UNESCO listed Peninsula Valdes. The Peninsula Valdes has the country's best wildlife in its natural habitat. From June to mid-December, you'll be able to enjoy whale-watching as they migrate past the peninsula. It's the only city in Argentina to enjoy this breath-taking experience with it possible to see whales and their calves close to the shore, which is also home to herds of elephant seals. It's also the scuba diving capital of Argentina and is where you can dive or snorkel with the resident sea lions. It's a quaint beach destination where you can enjoy kite boarding and windsurfing with the same summer temperatures of Buenos Aires.
9. San Carlos de Bariloche
Get San Carlos de Bariloche Hotel Deals
San Carlos de Bariloche is commonly known as Bariloche. It is a prime, all-season city in Argentina. It features summer sailing on Lake Nahuel Huapi on the Argentina-Chile border. You can ski around European-style mountain chalets that make Bariloche a favorite vacation spot. The lakes in this big city in Argentina offer plenty of opportunities for boating and kayaking, as well as cycling. 
Visit: Monuments in Belarus
10. San Juan
San Juan is a beautiful area where you can visit with your family and enjoy the breathtaking views of the landscape. Lying in a fertile valley, the sun-kissed climate is perfect for growing grapes and San Juan certainly has its fair share of great wines. Here, you'll have the opportunity to view various physical features such as hills and mountains. The various delicious cuisines that you will find in restaurants are contributed by the many cultures inhabiting the region. While here you will enjoy walking down the narrow alleys and avenues with your loved ones for wonderful bonding time.
11. Mar del Plata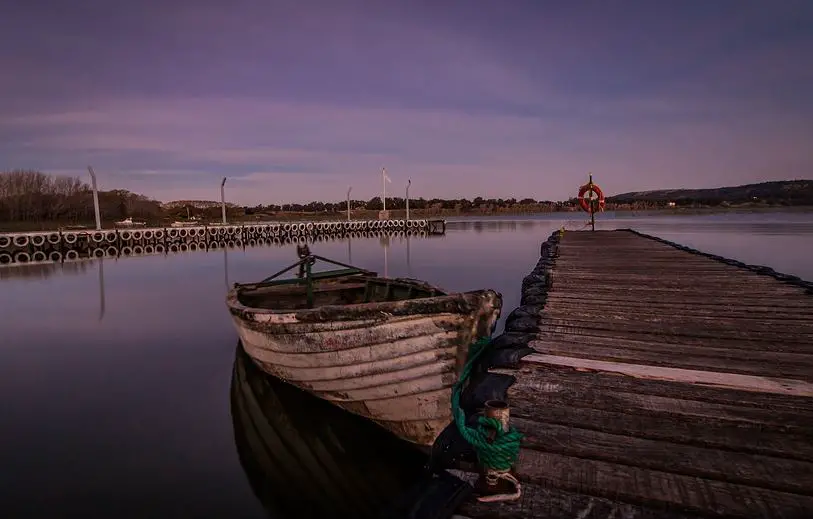 Mar del Plata is the most visited and one of the beautiful cities in Argentina after Buenos Aires, probably because it's the most popular beach destination in the country by far. The locals call it "Mardel," and has fabulous restaurants serving fresh seafood, a port packed with traditional fishing boats and cute sea lions, handicraft markets, and amazing nightlife. You'll find art museums and shopping, plus trendy neighborhood streets lined with cafes, bars, and parks.
You'll have your pick of beaches, obviously, but the city is also home to casinos, theatres, an aquarium, and even a couple of water parks for when you've had your fill of the sandy shores. If you are here outside of the summer months there is still plenty to do. Visit the Museo del Mar with its huge collection of seashells, the museum of natural science, the aquarium and the zoo for an insight into the marine life and wildlife of Argentina.
12. Neuquen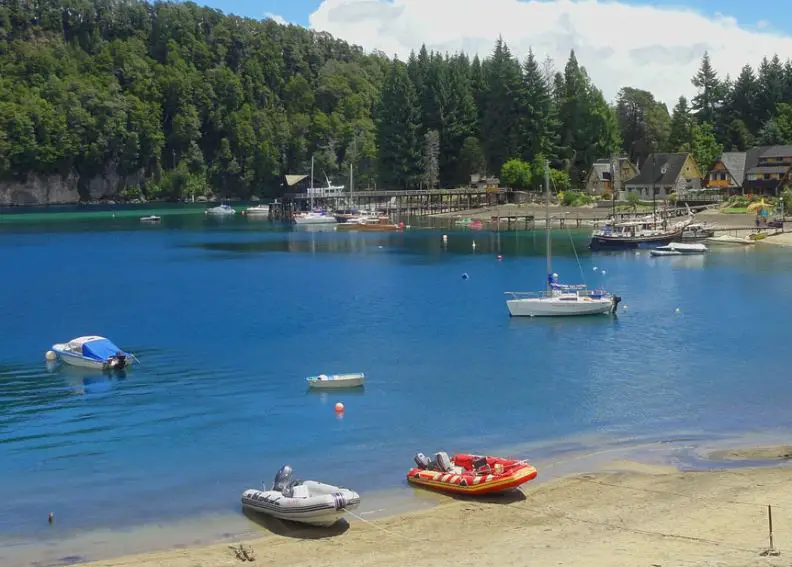 Enjoy the breeze as you tour around Neuquen with your spouse, friends, or family. This city to visit in Argentina has amazing avenues where you can enjoy strolling for a wonderful time. Furthermore, you will also enjoy touring various destinations around the city such as shopping malls where you will relish shopping for various items at an affordable price. While here you will relish the good road networks that allow you to move comfortably to the many prestigious destinations. You will also enjoy the scenic beauty of the natural landscape as you will encounter features such as valleys, rivers, and parks.
13. Bariloche
Bariloche's snow-capped mountains, verdant forests, mouth-watering chocolatiers and Swiss-style chalets could have been transplanted straight out of Europe. Another popular city in Argentina straddling the Chilean border, San Carlos de Bariloche (to use its full name) sits on the serene shores of the Lago Nahuel Huapi, surrounded by slopes that welcome skiers and snowboarders over winter (June to October), then hikers and mountain bikers during the warmer months. 
Some of the best views of the lake come from Hospedaje Penthouse 1004, a homely hostel with huge windows gazing out over the water. The Parque Nacional Nahuel Huapi is the oldest national park in the country, and reportedly inspired the setting of Bambi after Walt Disney visited the magical forest back in the day. Nearby, the chilled-out town of El Bolson is a hotspot for hippies and hikers alike.
14. Corrientes
Visit this beautiful city nestled in a scenic region for a once-in-a-lifetime experience. While here you will notice the blend of both ancient and modern architecture that will take you through two different moments in history. Other than that, you can also indulge in various activities such as kayaking for an exciting family outing. Additionally, you will enjoy strolling around the colorful streets as you hop into one of the many restaurants and eateries providing amazing dishes at an affordable price. Now, people mainly visit this most popular city in Argentina for the vineyards that surround the city and use it as a gateway to the fantastic scenery that lies nearby
A modern city in Argentina with large leafy avenues, most of the old buildings and colonial architecture were destroyed in a disastrous earthquake in 1944. Now, people mainly visit San Juan for the vineyards that surround the city and use it as a gateway to the fantastic scenery that lies nearby.
Cities in Argentina list has provided the list of some of the best cities to visit in Argentina along with its brief description. If you wanted to discover more about the top cities in Argentina then you are on the right track, head to our other articles to explore more about Argentina and share your views in the comment section.  
The post Top 12 Best Cities in Argentina to Visit | Major Cities in Argentina appeared first on World Tour & Travel Guide, Get Travel Tips, Information, Discover Travel Destination | Adequate Travel.