Big Sur is defined by its natural features, it has many things to do in Big Sur, Here at the edge of the continent, mountains drench into the sea with little regard for the tiny ribbon of the highway which clings tenuously to the slopes or the thousands of tourists gathered at every turn, taking photographs, and chattering about the views. Looking upon a clear, Big Sur night, it seems as if someone has imported new stars and scattered across the sky, wrapped in a twinkling blanket. Don't be worried about what to do in Big Sur, The energetic traveler can find much more to do in Big Sur from hiking to shopping, so have a look de these top thighs to do in Big Sur.
Best Things to do in Big Sur
1. Take a Drive on Highway One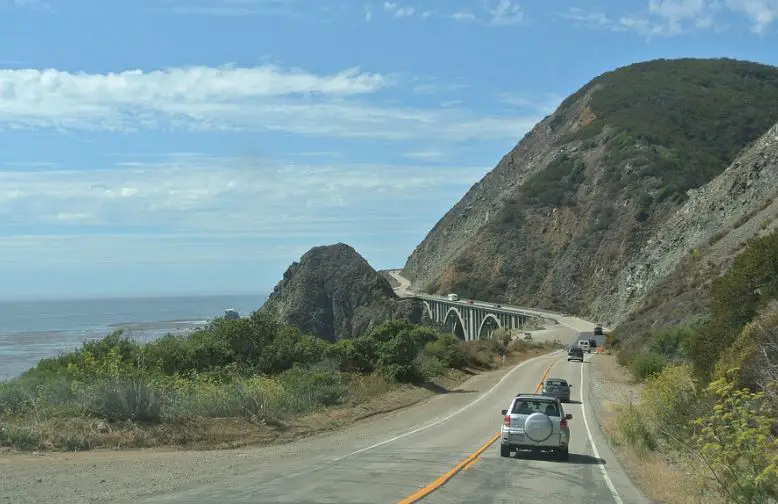 It's a great drive in crossing through some of California's most scenic parks and over-engineering marvels such as famous Bixby Bridge, it's a romantic thing to do in Big Sur. But if you are driving only one direction through Big Sur, and you have options to choose which one, try to do it from south to north. Whichever you choose, those who get motion-sickness, want to sit this drive out.
2. Visit the Point Sur Lighthouse
This beautiful lighthouse just north of Big Sur has an interesting history. It sits on a 361-foot rock at the point and was established in 1889. Today, it's the complete turn-of-the-20th-century lighthouse where the public can visit in the whole state. Volunteer-led tours are available on Wednesdays and weekends.




Get: Surf Beaches in California
3. Visit a Secret Purple Sand Beach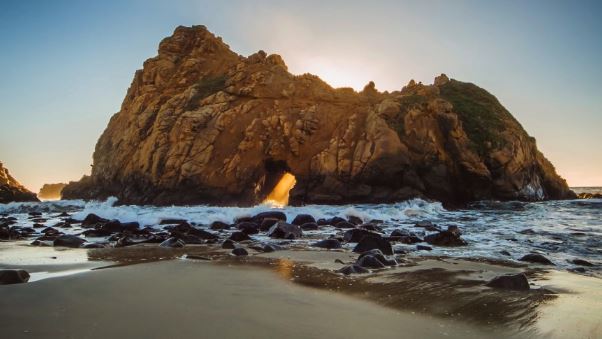 It would be very easy to drive the road leading to Big Sur's Pfeiffer Beach, but you'll be glad to stop. This incredible beach is famous with locals and receives a few tourists. In addition to great sunset views, the beach is popular due to its purple sand, created from manganese garnet particles.
4. Rest and Recharge at a Scenic Spa
While all of the sights and activities we mentioned are enjoyable, so why not take some time to relax? If you're looking for relaxation, try some top things to do in Big Sur ie the Spa at Ventana Inn, or Post Ranch Inn. Or spend your weekend relaxing with a workshop at the Esalen Institute.
Read More: Best Things to do in Northern California
5. Have Lunch with a View at Nepenthe
There are some lunch views than Big Sur's Nepenthe, this long-running Big Sur restaurant has delighted guests for years with the fine spectacular views of the coastline. The restaurant is about 30 minutes south of Carmel and doesn't accept reservations, so plan your day accordingly, Dining with the breathtaking view is romantic things to do in Big Sur.



6. Visit the Henry Miller Library
The Henry Miller is now an arts center, built by the Miller's best friend, Emil White, in the 1960s. Today, the Henry Miller Library is a non-profit cultural resource center for artists, writers, musicians, and many students. While you can visit, the library hosts various events ranging from story-telling to film screenings throughout the summer months.
Find: Best Ski Resorts in California
7. Hike in the Ventana Wilderness
This section of the National Forest has hiking trails which delights everyone from experienced backpackers to novice hikers. Elevation within the area ranges 600 feet along the Big Sur River, up to 5,700 feet near the Junipero Serra Peak. The Cone Peak Summit trail is a hikers' favorite which is just 3.5 miles with the beautiful views of wildflowers in the spring.
8. Visit One of Many State Parks
Luckily, many state parks in the Big Sur area are beaches. So you must not miss those best beaches, Pfeiffer Burns State Park, where the falls tumble 80 feet from a cliff to the beach.




9. Tour Hearst Castle
Hearst Castle is the most famous landmarks in the Big Sur and rightfully so. At 90,000-square-feet, this popular castle is European-inspired, with a lavish blend of architecture, design, and interior decor. Even though it's only 65 miles away from the Big Sur, it will take you at least two hours to drive there. Place your reservations in advance to avoid the disappointment.
Discover: California Vacation Ideas
10. Run the Big Sur Marathon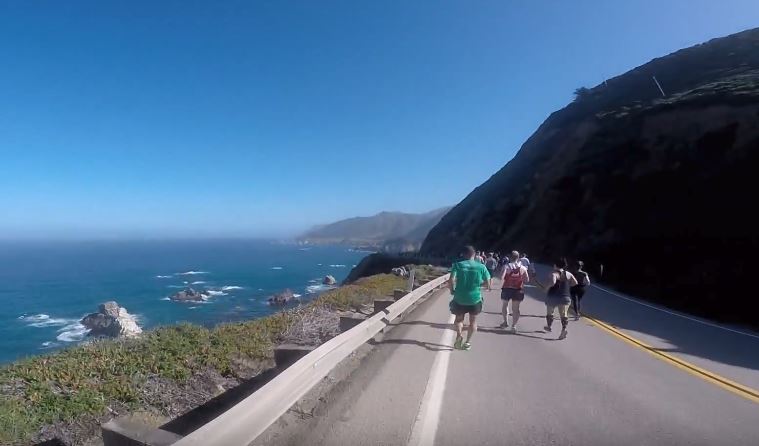 You may don't want to run 26.2 miles, but if you do, there are few better places to do than Big Sur. Held each April, this race runs from Big Sur to Carmel, following the coast along Highway One.
Don't Miss: Best Time to Visit California
While planning your vacation to California there might be the condition of searching for what to do in Big Sur therefore as per your requirements we love to provide the list de some best things to do in Big Sur. also, we have provided some other articles related to California so please go through them and don't miss to share your views in the comment section.
The post Top 10 Things to do in Big Sur | Romantic Things to do in Big Sur appeared first on World Tour & Travel Guide, Get Travel Tips, Information, Discover Travel Destination | Adequate Travel.