Galway is among the famous port city of Ireland having myriad beautiful beaches all around its borders. Since Ireland experiences very chilly weather on major times of the year hence most areas of the beaches are special attractions only during the summers of Ireland. But Galway's beaches are famous for their silver-white sand and crystal clear water which embodies a dazzling highlight for all the underwater exploration and water activities at those beaches. You can travel to most of the beaches easily either by plane or local ferries. Here I provide you a list of top beaches in Galway, Ireland for a perfect guided tour in Ireland.
List of Beaches to visit in Galway 
1. Dog's Bay and Gurteen Bay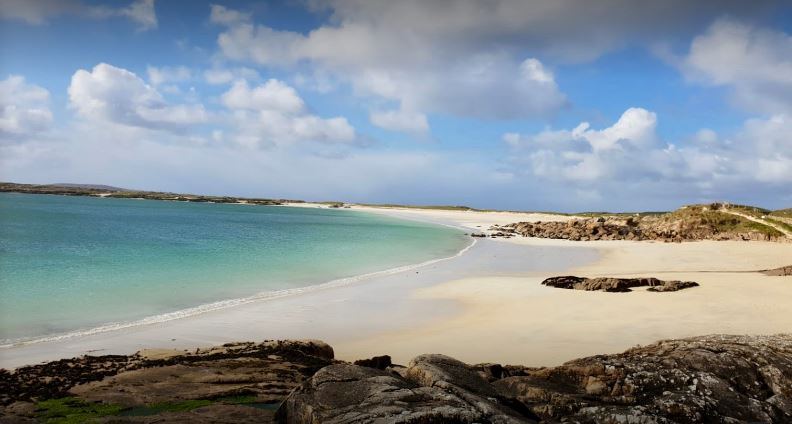 These are the two beautiful sandy beaches of Galway which are situated on opposite ends of the island. Flourished with greenery and gushing waters of the Atlantic Ocean covering up the fine coarse sand serves a great site for a perfect beach trip photo. The water here is safe for swimming and an amazing place for water sports is also provided by the beach to enjoy the summers of Ireland. There's also a little village of Roundstone which can be a cool destination for all the history geeks to explore the ancient landmarks of Galway. You can also pop into the nearby O'Dowd's Seafood Bar & Restaurant for tasting some of the best seafood of Galway.
Read More: Beaches to Visit in Mexico City
Address: Roundstone, Co. Galway, Ireland
Timings: Opens 24 hours
2. Silverstrand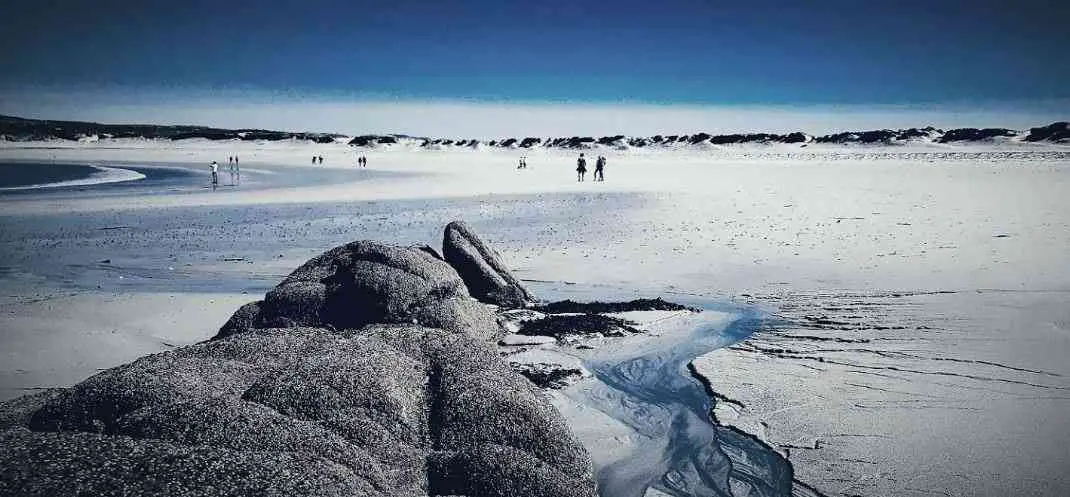 This precious beach is named after its silvery-white sand covering a small stretch of the island creating this local beach of Galway. Thich is an amazing place for young families as it's shallow waters are bounded on one side by cliffs and by rocks on the other side which are a safe haven for all the kids having fun at these beaches without being hit by larger waves of the Ocean. When the sandy beach is exposed through the low tides of the Atlantic Ocean, beautiful views of Galway Bay can be thoroughly enjoyed with the kids, families and loved ones 
Address: Near the lost valley Co. Galway, Ireland
Timings: Opens 24 hours
3. Kislmurvy Beach at Inishmore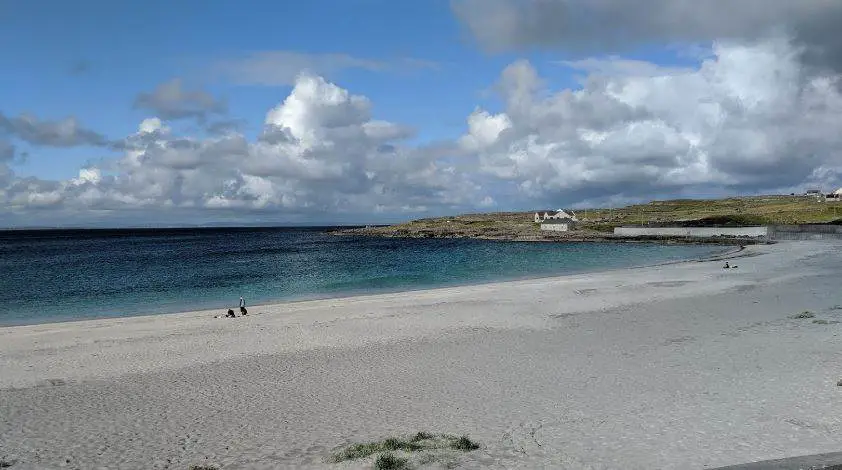 This is a Blue Flag beach of Galway which is located on the largest Aran Islands in Inis Mór. The water here is safe for swimming as the water body does not experience any strong currents or tides, making it among the best beaches in Galway, Ireland. White sands make it the perfect place for sunbathing and watersports. It is also accessible by plane or by ferry easily from the main town of Galway. Ferries make regular trips to and from the islands via Doolin while Aran Island Ferries do the same from Rossaveel to reach this heavily-visited beach of Galway.
Read More: Beaches in Maldives
Address: Near Mainistir Co. Galway, Ireland
4. Traught Beach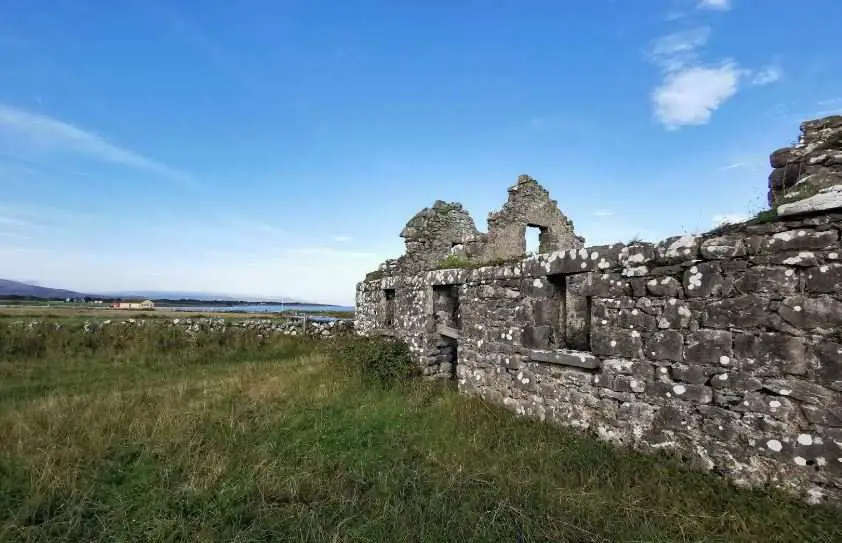 This is a remote beach of Galway which is perfectly isolated and has gorgeous views of the Burren along with the sloping sands of the beach. Area of this top beach in Galway, Ireland is a bit small and rocky flourished by a fair amount of seaweed, but it's still immaculately safe for swimming and other fun sports of the beach. Don't forget to pack a limited amount of sunscreen lotions and beach mats for having a spectacular vacation at these beautiful beaches of Galway
Address: Doors, Co. Galway, Ireland
5. Renvyle Beach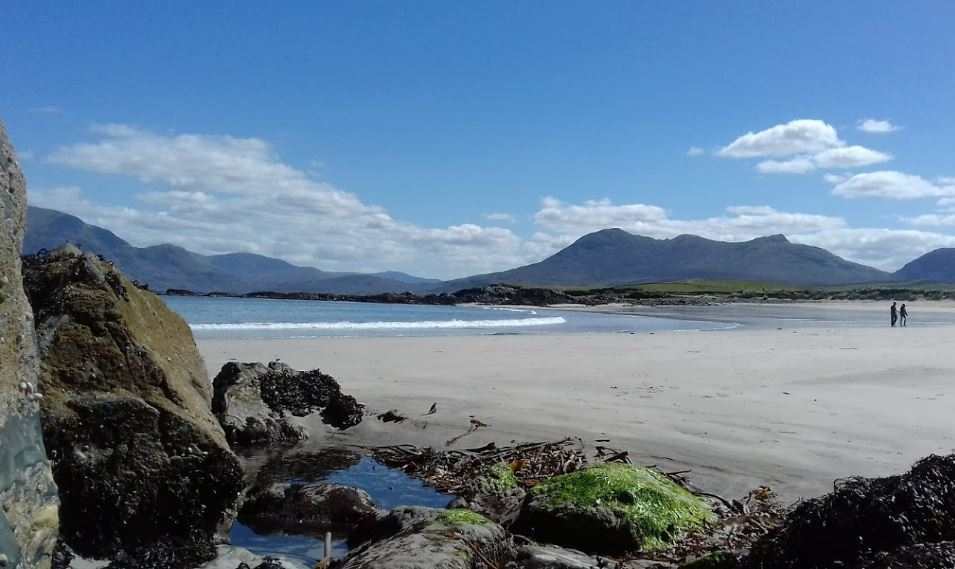 Such a beautiful beach in Galway with lovely clear water and rocks creating a barrier from the high tides of Ocean from the North are the best place to spend a vacation in Galway. You can explore this secluded beach on your own by walking on the shorelines in the evening with your loved one and reaching the furthest point of the beach while chatting and enjoying the delicious seafood snacks from the nearby vendors. As the beach rocks are exposed on edge at low tide so be careful on far left when going in bare feet near the upcoming waves.
Read More: Beaches in Denver
Address: Tully Beg, Co. Galway, Ireland
Timings: Opens 24 hours
6. Roundstone Bay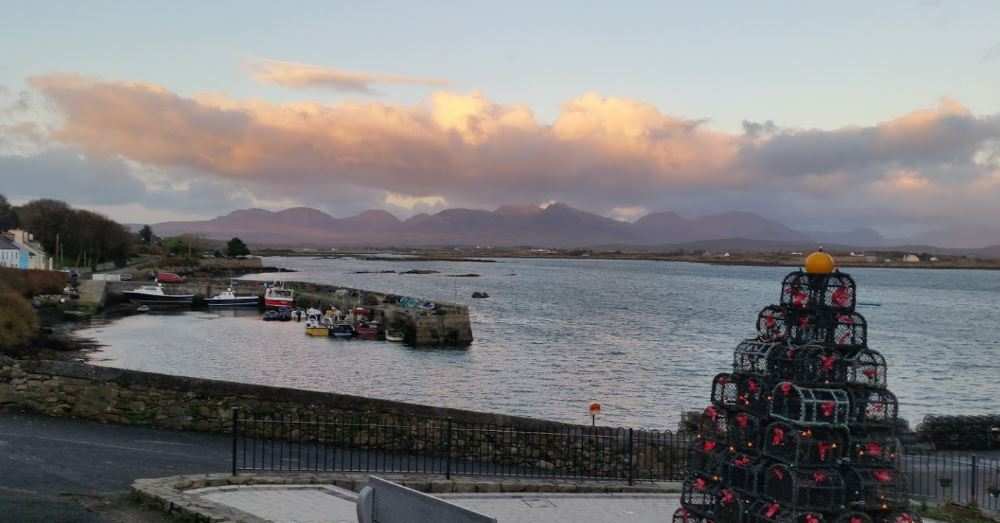 You can loop walk here and explore the entire zone easily which is infused with marvelous sceneries. There are amazing views of Roundstone village from the top of the bay and the Twelve Bens tower to the North are also easily visible from this famous beach in Galway, Ireland. For those who like bigger hikes and trekking sports, can cut off and extend the walk by heading to the furthest point of the Island from the rocky and slopes nearby the beach
Address: Cloch na Rón Co. Galway
7. Mannin Bay Blueway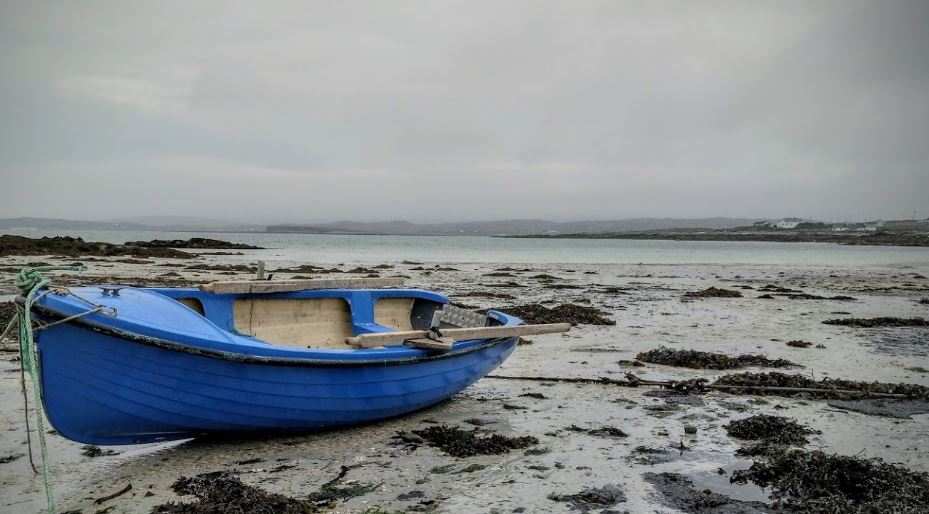 This is a very unique beach that lies close to Clifden and Ballyconeely. The interesting fact about this unique beach in Galway is its sand which is majorly formed from the remains of coralline seaweeds, sponge skeletons, snails and seashells. It is great fun for both adults and children to explore the marine life and do snorkeling in its crystal clear water which is so clear that you can easily step into it thinking you are stepping on the sand.
Read More: Beaches in Kochi
Address: R341, Shannanagower, Co. Galway, Ireland
8. Salthill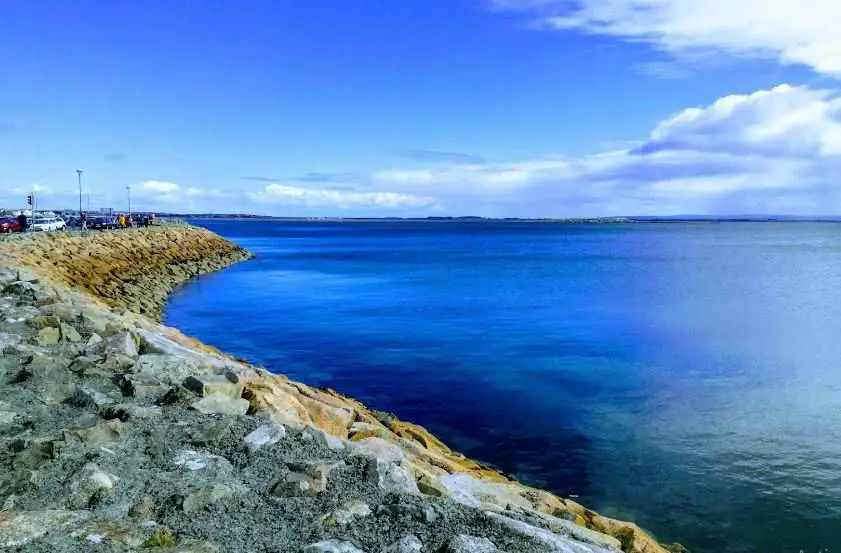 Major beaches in Galway are usually entire but this Salthill beach in Galway is actually a complex of small beaches in which several beaches are separated by outcrops. Some of the beaches are sandy and some are pebbly you can prefer the beaches as per your demands and enjoy them like your own private beaches. Some are of this beach is also under a Special Area of Conservation so try not to litter and pollute the beach with unnecessary trash items. Beach is lifeguarded from mid-May to the end of September. It is enormously popular in fine weather during the summer of Ireland
Address:  Salthill, Co. Galway, Ireland
Hope you enjoyed this entourage of best beaches in Galway which are an amazing destination for spending the sweaty summers and chilly winter at Galway's spectacular beaches where the season is usually mild and sweet that you can get a perfect beach tan and don't get tired out of sweating a lot here as the cool breeze from the river Corrib and the warm Atlantic Ocean are a great match for this natural beauty of Ireland.
The post Best Beaches in Galway, Ireland | Beautiful Beaches to visit in Galway appeared first on World Tour & Travel Guide, Get Travel Tips, Information, Discover Travel Destination | Adequate Travel.