Since Prague is landlocked, the Czechs have to rely on man-made amusement parks for recreational activities involving water. Water parks in Prague are a refreshing change to beat the European summers and enjoy some thrilling rides. Water parks provide an excellent weekend getaway for families. These aqua parks have a bit for everyone from lazy pools to gripping water rides. Read here some of the best aqua parks in Prague: 
List of the Water Parks in Prague
1. AquaPalace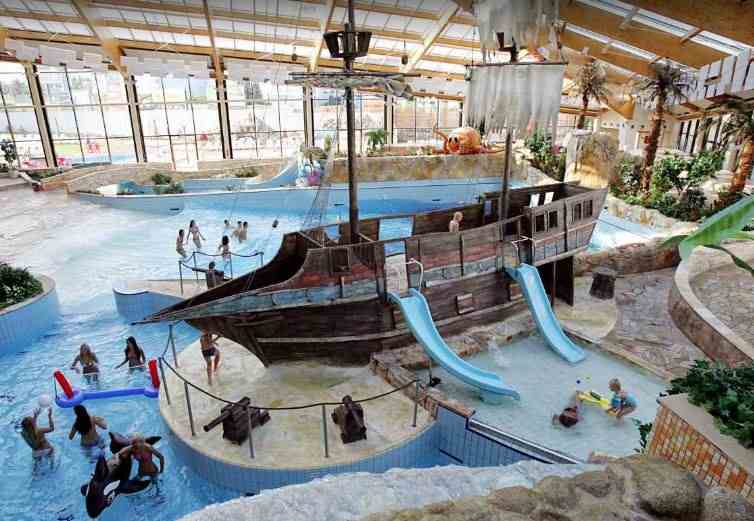 AquaPalace in Prague is well-known as the largest water park in Central Europe and houses 3 palaces namely the Palace of Relaxation, waves, and adventure along with a sauna and a spa in its wellness center. The water park is famous for its longest water slide in the whole country. Other rides to look out for are the wave pool, Wildwater river, and a space bowl. The aqua park also organizes a laser show by sunset which is a sight to behold. The park has a few bars and restaurants that provide top-quality refreshments. It also organizes courses and camps related to swimming, aqua aerobics, diving and is undoubtedly one of the best water parks in Prague. 
Address: Prazska 138, Cestlice, 251 01, Prague
Read More: Theme Parks of Amsterdam
2. Piscine Letňany Lagoon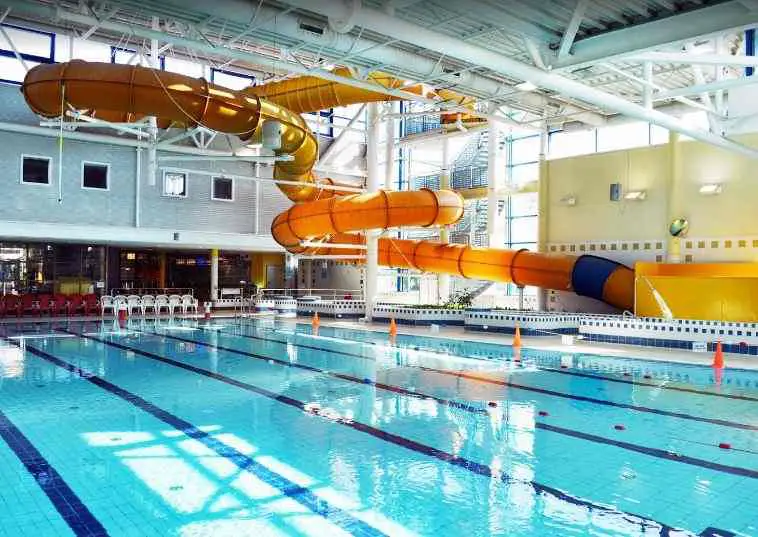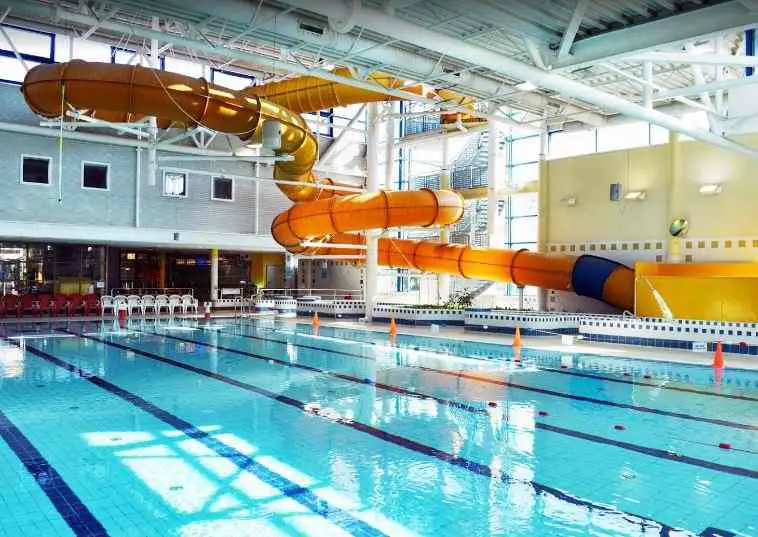 The most unique feature of this water park is the stunning water castle. Cave exploration is one of the most sought-after activities in the park making it the popular water park in Prague. This park organizes laser shows three times a day. The relaxation center provides visitors with Roman baths and geysers for some unwinding. Along with the rides and sauna, the aqua park has an impark, bowling alley, a golf simulator, and a 4D cinema. 9D virtual reality and laser tags can be enjoyed here in Piscine Letňany Ĺagoon.




Address: Tupolevova 665, 199 00 Prague 18
3. Aquacentrum Sutka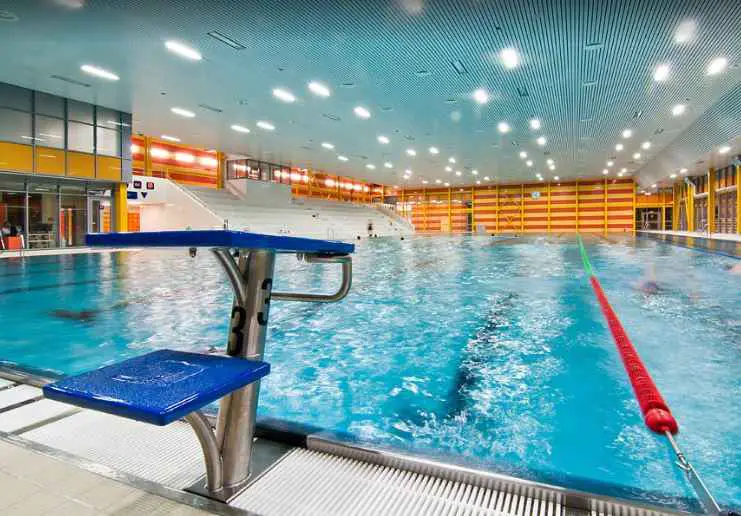 The Aquacentrum Sutka is comparatively a new addition to the theme parks in the water parks. With a Finnish sauna and a bar attached to the pool, it includes a few water slides, a wild river, a waterfall, whirlpool, and a relaxation area. For refreshments, this aquapark in Prague basically sells all kinds of fast food that are surely loved by children. It is by far the most famous water park in the capital.
Address: Cimicka 848/41, 18200 Prague 8, Czech Republic
Read More: Theme Parks in Istanbul
4. Petynka Swimming Pool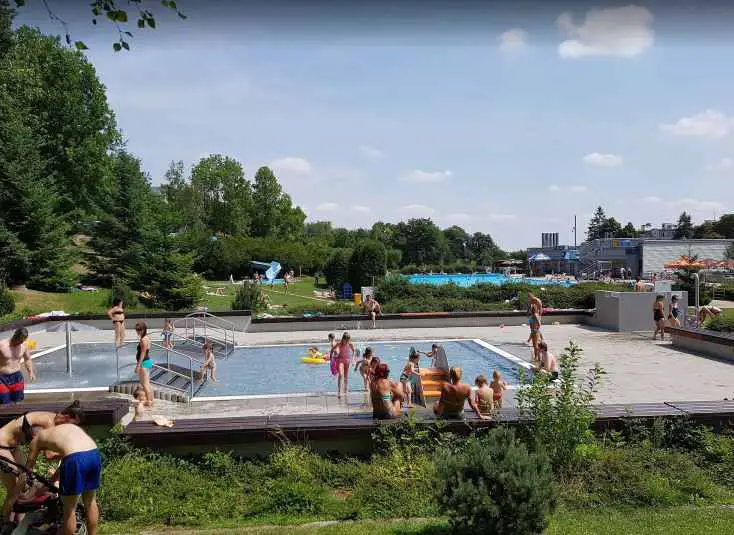 Petynka Swimming Pool is one of the amazing water parks in Prague. It also houses the wild river and a number of water slides. Apart from its wellness center with sauna and spa, the park also has a refreshment and shopping sector. From fast food to a culinary experience, the Petynka Swimming Pool has covered all. The Aqualand inn hotel provides lodging and one can reach the water park by following highway D1 to Brno or get off at the Vranovice station on the way to Brno by train.
Address: Otevřená 1072, 169 00 Prague. 




Official Website: www.koupalistepetynka.c
5. AquaDream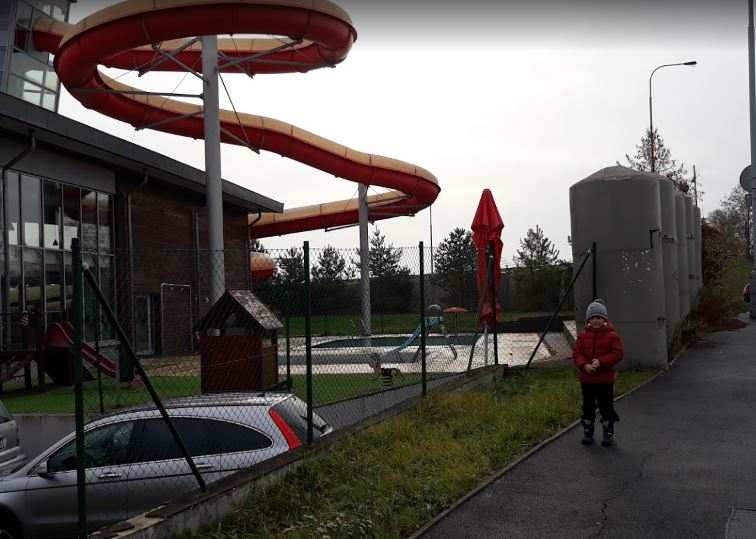 AquaDream in Prague has a large swimming pool and a few water slides for kids and is basically an indoor water park in Prague. The outdoor complex has a large tube ride and a playground for beach volleyball, mini-golf, and a bowling alley. The refreshment unit only sells a few snacks.
Read More: Water Parks in Vienna
Address: K Barrandov 1173/8, Prague 15200 Hlubocepy. 
Official Website: www.aquadream.cz
6. Pools and Wellness Ltd.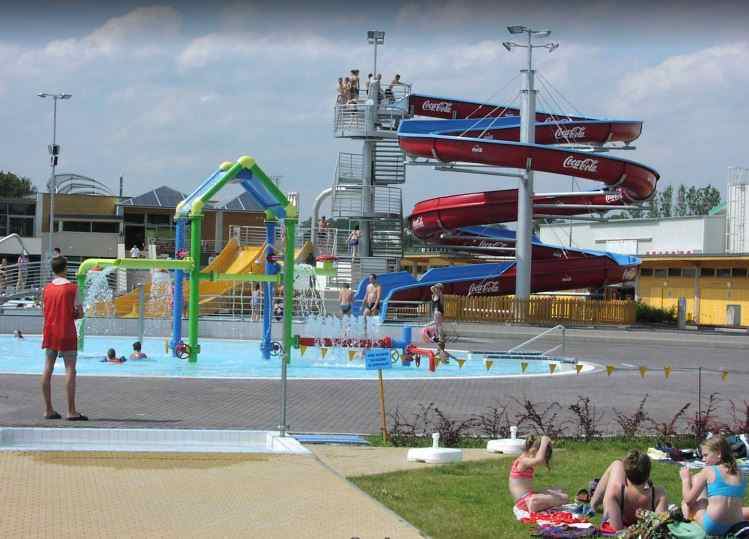 It is a small water park located in Lipno that provides ample opportunities for kids to have a good time in the water. This family water park in Prague has designated pools for children, adults, and disabled individuals. A relaxation pool that overlooks the alluring Lake Lipno is a major attraction in the water park. It has a lip-smacking line of restaurants popular in Prague and offers accommodation to visitors.
Address: Nad Šutkou 41, 182 00 Prague 8 – Kobylisy. 
So far we have discussed the water parks in Prague. I hope you might have gathered some information related to it. If you are planning your trip to Prague then kindly go through our other articles as well which will be quite beneficial for you. Please share your views regarding the content explained above and liked it too.
The post Best Water Park in Prague | Aqua Park in Prague, Czech Republic appeared first on World Tour & Travel Guide, Get Travel Tips, Information, Discover Travel Destination | Adequate Travel.