Summer of Jaipur has the ability to soak up your hold body. The amazing water parks in Jaipur gives you opportunities to stay cool this summer. Beat the summer sun in style at these best water parks in Jaipur from the fun-filled water slide to luxurious outdoor pools. These water parks are escaping the scorching heat and an ideal way to spend a day out in the sun. Make sure for lots of fun and excitement to put a lot of sunscreen before leaving the house and gear up. Read our top picks of top water parks in Jaipur: 
List of Water Parks in Jaipur
1. Sunrise Naturopathy Health Resort
Sunrise Health Resort is your one-stop solution for rejuvenating your mind, soul, and body in the heart of the Pink City. This popular water park near Jaipur spread across a lush landscape that measures up to twenty acres. Combined with outdoor pools while the fun-filled water slides offer the much-needed respite from the heat, the restaurants, nightclub, and the onsite Ayurveda spa treatments leave your entire being nourished during your stay at this amazing resort.
Address: Delhi-Chandwaji-Ajmer Bypass Express Highway, Sar, Rajasthan.
Official Website: www.sunshineresortjaipur.com/
2. Birla City Water Park
It is much famed to be one of the largest water parks near Jaipur and the whole Rajasthan, a State of India. Just like the popular Wonderland Amusement Park in Jaipur, Birla City Water Park is a great escape from the Jaipur. About two hours from Jaipur, it is located at a distance. With a cascading waterfall with a dedicated area for the rain dance and a massive swimming pool, to spend some quality time together, it is indeed a fun place for friends and family.
Address: Near Circle Makhupura, Makhupura Industrial Area, Ajmer




3. Appu Ghar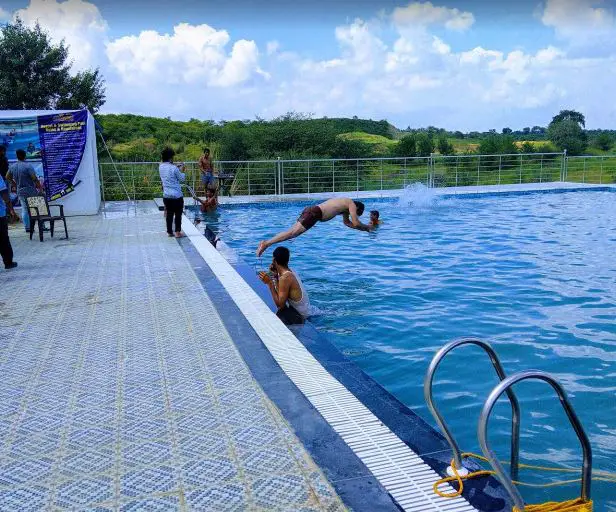 Being one of the cheap and best water parks in Jaipur, Appu Ghar is a perfect fit for all kinds of trips and types of travelers. Appu Ghar caters to the needs of each and everyone be it the kids, friends, family, or colleagues by offering a range of recreational activities, thrilling rides, adventure sports, and much more.
Address: Delhi Ajmer Bypass Road, Near Vishwakarma Industrial Area, Jaipur
Discover: Why Jaipur is Famous For
4. Angel Resort & Amusement Water Park
Angel Resort & Amusement Water Park is one of the most easily biggest water parks in Jaipur, other than its renowned wellness programs. This waterpark located on the Sikar Highway owes much of its fame to the convenient location which also makes it the best place for fun.
Address: 20th Milestone, Eden Garden, Rajawas, Sikar Highway, Jaipur




5. Sunshine Resort And Water Park
Surrounded by nature's best, Perched at the foothills of the majestic Aravali Hills and kill the heat in the most famous water park in Jaipur of Sunshine Resort. The resort is true to its name and also famed as the Heaven Dream Resort. Between fun and luxury under a feasible budget for all travelers, it strikes a perfect balance.
Address: Bandi Puliya Near Toll Plaza At Tatiawas, Sikar Road, Jaipur, Rajasthan 302013
6. Mauj Mahal Water Park and Fun Resort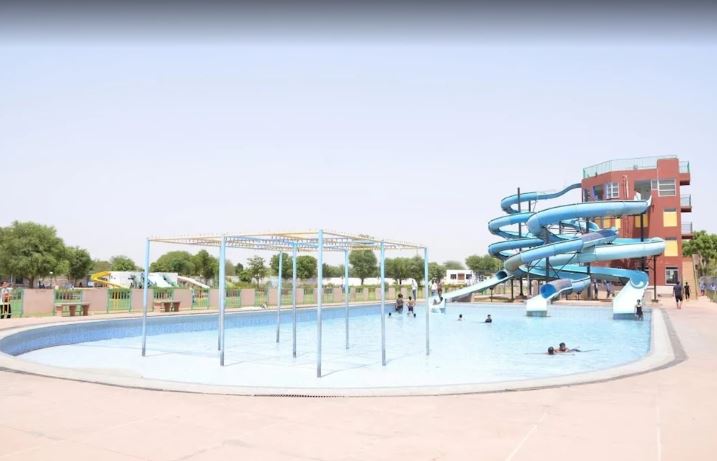 It is said that everything in life comes for a price but it may not necessarily be the case when it comes to having fun at one of the best water theme parks in Jaipur of Mauj Mahal Water Park and Fun Resort. Indulge in the best of luxury at pocket-friendly prices, letting the guests relish the best of Rajasthani culture and traditions, this summer in the pink city.
Address: Bad Pipli Stand, Chomu Sikar Road, Sikar Road, Jaipur
Official Website: www.hotelmaujmahal.com/
Visit: Water Parks of New Delhi




7. Fun Gaon Resort & Water Park
Fun Gaon lives up to its name. A one-stop destination in short and has a surprise for everyone and anyone who enters the gates of this resort. It is one of the cheap water parks in Jaipur. One of the most fascinating water parks in Jaipur, being synonymous with fun and adventure, Fun Gaon offers the ultimate luxury, relaxation, and peace that one looks forward to on a laid-back vacation.
Address: Vishanpura, Jamwa-Ramgarh Road, Near Jamwa Ramgarh Dam, Jaipur
8. Hotel Apano And Water Park
Apano Rajasthan is one of the top 5 water parks in Jaipur, considered to be a paradise of recreational activities and adventures. Offering clutter of the city life and an ideal escape away from the chaos. With your friends and family, this summer Hotel Apano and Water Park serve as a perfect hangout place to chill.
Address: Harmada Ghati, Chomu Road, Chomu, Jaipur



9. Sunrise Dream World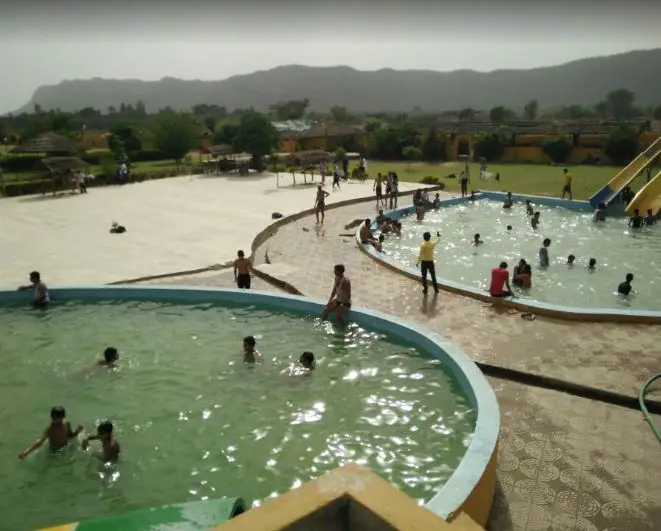 Sunrise Dream World, also known as Sapno RI Dhani is a water park to have a summer outing that is ideal for kids. Spread over 10 acres, the amusement park features fun gaming zones and famous water park in Jaipur for the kids to enjoy themselves thoroughly.
Address: Sunrise Dream World, Delhi-Chandwaji-Ajmer Bypass Express Highway, Village Sar (Bilochi) Jaipur, Delhi-
10. Pink Pearl Resort And Fun City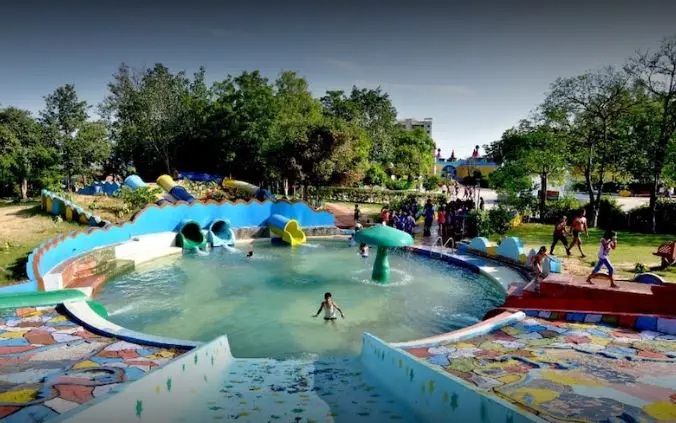 Pink Pearl Resort And Fun City is great water adventures, recreational activities, luxury accommodation, home of peace and quiet, and amusing games.  Set within the premises of an alluring amusement parkA hep and happening waterpark, Pink Pearl is one of the best water parks near Jaipur that brings out the real colors of life, fun, adventure, and love.
Address: Jaipur Ajmer Expressway, NH8, Near Mahapura Mod, Bhankrota, Jaipur
Read About: Famous Monuments in India




So far we have discussed the water parks in Jaipur. If you are planning your trip to Jaipur then kindly go through our other articles as well which will be quite beneficial for you. Please share your views regarding the content explained above and liked it too.
The post Top 10 Water Parks in Jaipur India | Popular Water Parks in Jaipur appeared first on World Tour & Travel Guide, Get Travel Tips, Information, Discover Travel Destination | Adequate Travel.