Denpasar is a heavy tourist spot for vacations, that's why it's evident that you'll find what to buy in Denpasar that is specially made for visitors or according to their requirements. Hence, that's a perfect opportunity to customize your belongings with the incredible artwork of amazing Denpasar that has a wonderful mixture of local and modern artforms. I have curated a small list of best souvenirs to buy in Denpasar that is very famous among the tourists and locals in Denpasar.
List of Things to Buy in Denpasar
1. Jewellery
If you are really going out for vacation accessories then do try out the Silverware from Denpasar. As it's one of the best things to buy in Denpasar, Bali. The local workers and designers play a very significant role in producing some of the iconic designs of accessories that are quite tribal and follow the traditional Balinese culture so well. So you must not be skeptical while shopping in Denpasar.
2. Chocolates and Coffee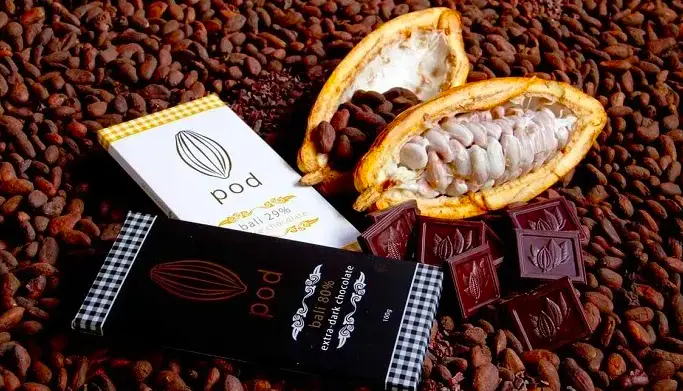 You might have numerous friends who have come up with this cliche chocolate saying it's top famous in Bali. This is your chance to explore on your own and find out which flavor you like. As for the info, I must suggest that Luwak flavored chocolates are the most famous things to buy in Denpasar, Bali. And coffee lovers might already know the Balinese coffee is the top elitist thing to buy here.
Discover: What Denpasar Bali is Known for
3. Fragrances
You might have experienced a lot of fragrance being used in different sectors of work in entire Bali that even make some streets specific just due to their distinct smell. Let me tell you this there has been a long tradition of using different perfumes in Balinese culture for a very long time whether it's about starting work or in religious prayers. You can find perfumes and body oils as a specialty here and are a favorite of foreigners to get them as a top souvenir to buy in Denpasar. You can also shop for other beauty products such as skin care or hair care creams that are scented very well.
4. Bags
These are just another popular thing to buy in Denpasar, especially from the street shops. As you can crack up a very cheap deal for a very good quality of bags here. Only, if you know the right places, you can get unique colors and designs as well. Some brands like Ono Creations brag about their eco-friendly bags with exquisitely detailed textiles in Denpasar's famous shops which you can find on your own whether they are sustainable or not!
Visit: Famous Monuments of Denpasar
5. Handicrafts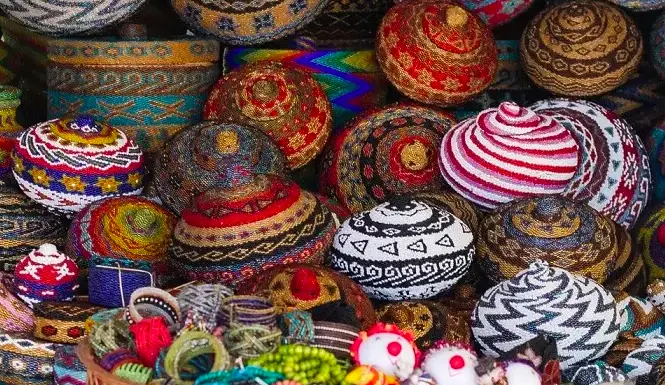 The whole Balinese ancient tradition of promoting its local artists and bringing them into the spotlight is very much believed in Denpasar as well. And trust us, Denpasar is worth the hype when it comes to arts and crafts. In this provincial capital of Bali, you don't have to worry about what to buy in Denpasar? If you don't know what is classy here try out their vintage furniture till the handmade terracotta, or daily baskets everything is very artistic and colorful.
6. Streetwear
Since you are offered with excellent weather which is surrounded by luscious greenery in Denpasar, you have to look out for fashionable and comfortable streetwear. These are even the famous souvenirs to buy in Denpasar that a lot of people take back home for their loved ones. From classy shades to trendy tops and sarongs, you will get everything from cheapest to most expensive here. The latest designs in shoes to stylish kimonos, this place has fantastic cheap things to buy. 
Get: Most Visited Monuments in Malaysia
7. Beachwear
Who wouldn't purchase beachwear in Denpasar? You have the ocean; you have the beach, why not have trendy beachwear?  You can find so many different options in the colors and varieties of beachwear in Denpasar. These are some of the best things to buy in Denpasar if you are coming for your honeymoon and don't know what to gift your beloved partner. In fact, the tribal designs are so awesome here that they will honestly leave you surprised and tempted to shop more.
8. Clothing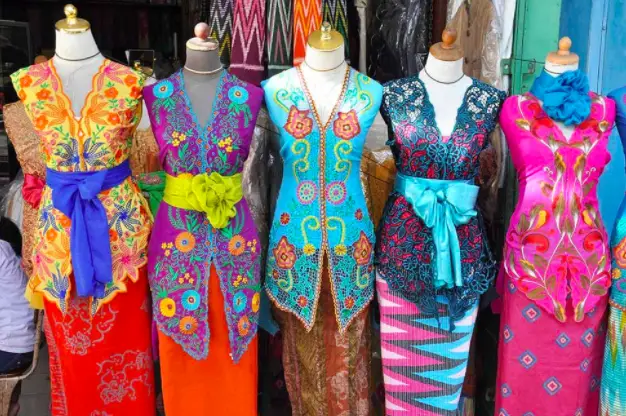 If you have been taking such interest in clothing then trying the regional fabrics is worth trying at least in Denpasar. You can always head down to the streets for a more local experience regarding cheap and trendy clothes. The colorful prints and the classic boho style will always make up for the money you've invested in these must-buy things of Denpasar.
9. Furniture
It might sound a bit weird, but you can buy cheap and good furniture in Denpasar. Yes, there is even a very affordable shipment cost for these incredible home decor items. You can either buy this for your own home or just get it as a souvenir to buy from Denpasar that you can present to someone at their weddings or funerals(they make very good coffins too!). From  Canvas art, chiseled chairs, wall paintings, and antique furniture are real classy and capitalist things you can begin with after all.
Read About
10. KeyChains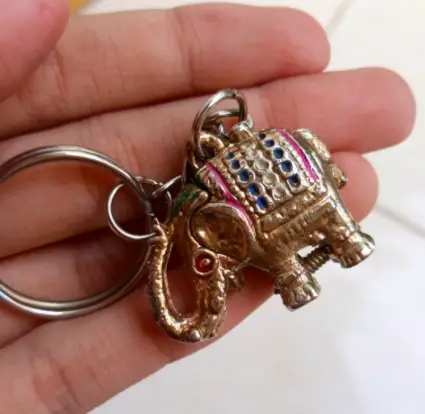 Some of the most cliche things to buy in Denpasar or any other vacation but that's the weirdest thing which later becomes your cherished memory from your trip. So do try this too if you are done shopping and at the end didn't take anything which has been marked with coconut trees and cursive fonts saying Denpasar or some other cliche beach caption.
I hope you liked these incredible souvenirs to buy in Denpasar that is very famous among every traveler visiting this city. You can take different types of things to buy in Denpasar according to your preferences along with tonnes of customized options for exploring various delicacies of Denpasar. Keep commenting under the section below and suggest what you would like to know? About this fantastic city in Bali.
The post Top 10 Things to Buy in Denpasar Bali | What Souvenirs to Buy in Denpasar appeared first on World Tour & Travel Guide, Get Travel Tips, Information, Discover Travel Destination | Adequate Travel.