Visiting Rome with a toddler is a dream for many people, Rome is one of the amazing cities where even walking the streets is an experience. There are several things to see and do, you probably won't see them all in one visit. If you are visiting for the first time Rome with a toddler, you want to be prepared so you can get the most out of your visit. Here we will recommend to you some tips required if you are visiting Paris along with your small kids like Rome with Toddlers where to stay. Here we will outline things to do in Rome with toddlers which baby items are essential to bring along, ideas of where to book your accommodation, how to see the popular sights with your baby, and some other related things.
Traveling to Rome With a Toddler
Transportation in Rome
Thankfully, it is possible to get to the center of the city from the airport without needing to take a taxi and therefore, not needing to worry about a car seat. The easiest way would be a private transfer with free child seats. One of the efficient ways is the Leonardo Express Train. Alternatively, if you have the time and you are on a budget, the Terravision airport bus will take you to the Roma Termini for 4 euros per person.
Getting Around Rome
Rome is great to walk everywhere. There's so much to see and experience along the streets than just the main attractions. It's also easy to bounce on a bus to avoid long walks in the midday heat, though often quite it is crowded at this time.
You cannot buy any bus tickets on the bus. You'll need to buy them from ticket machines or at newsstands.
Stroller or Baby Carrier for Rome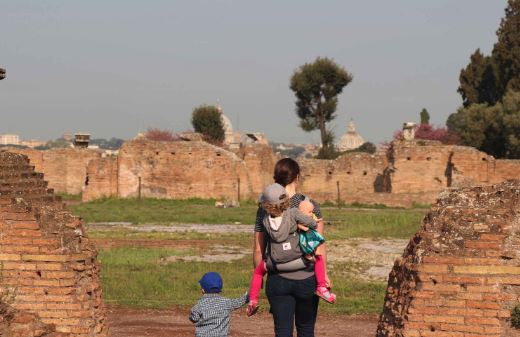 We always share our recommendations on bringing a stroller vs baby carrier on our blog. It's never one size fits the situation, so if you have a preference for one or the other, it's best to know what to expect. For Rome, we have seen plenty of people at every attraction with strollers. We opted for carriers only, which was a personal preference.
Things to do in Rome with Toddlers
Pantheon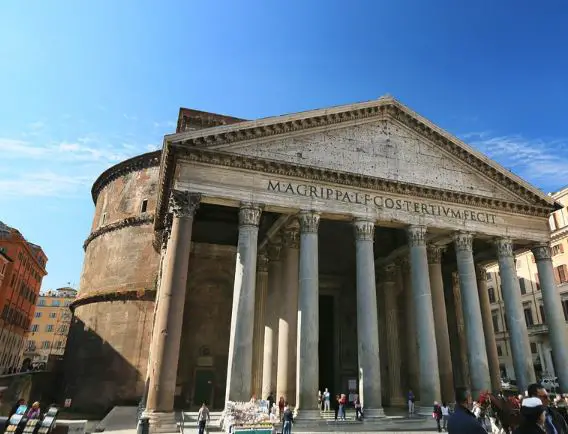 The Pantheon is not only the well preserved Ancient Roman Monument but it also has the largest, unreinforced dome in the world. The Pantheon visit is completely stroller accessible. It's pretty to visit, but there's also a fountain just outside that's let the little ones climb around or a good place to take a break for feeding your baby.
Other suggested articles: Restaurants near Pantheon Rome                                            
Campo de' Fiori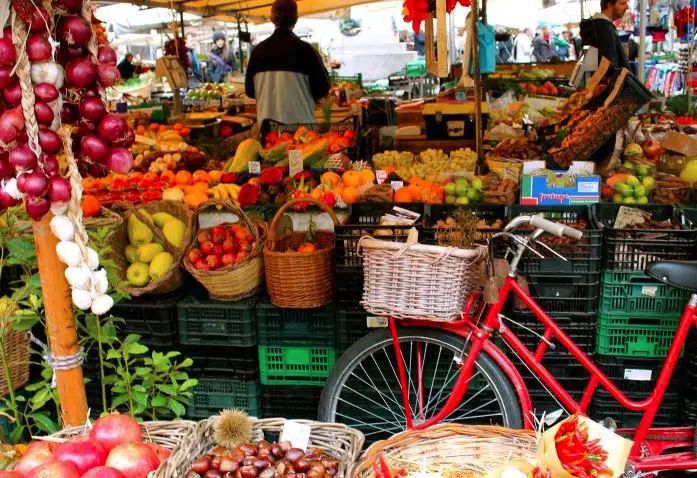 Campo de Fiori is home to Rome's oldest fish and produces markets. Today, the market is a mix of produce sellers and stalls with a memento for tourists. Aside from crowded and narrow lanes, you won't have an issue using your stroller. There are several cafés all around the market, which make a great place to stop for a cappuccino and to feed your baby.                       
Piazza Navona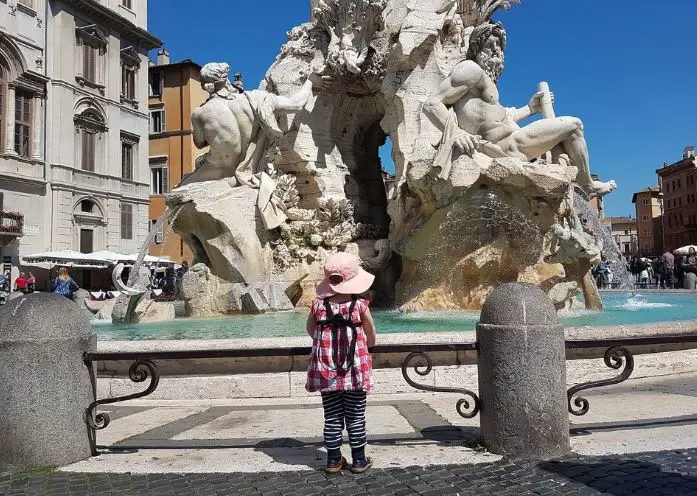 Piazza Navona is Rome's most beautiful piazza and one very lively square. Though very much crowded in the afternoon, it's a great place to have some gelato and people-watch. If you are staying nearby and have a chance to visit there in the morning, you might just find it empty. Either a stroller or baby carrier you can carry because they work fine there. If your little one is on the move, they love to get out to explore.




Also Read: Piazza Navona Interesting facts
Trevi Fountain
Trevi Fountain is claimed to be the most beautiful fountain in the world. Legend says it that if you throw a coin with your right hand over your left shoulder into the Trevi Fountain, it will ensure that you will come back to Rome one day. Getting to the fountain is accessible with a stroller, but depending on the time of day, you might find it to be overcrowded and won't be able to get down the steps to the fountain with your stroller.
Read: The Trevi Fountain Facts
Spanish Steps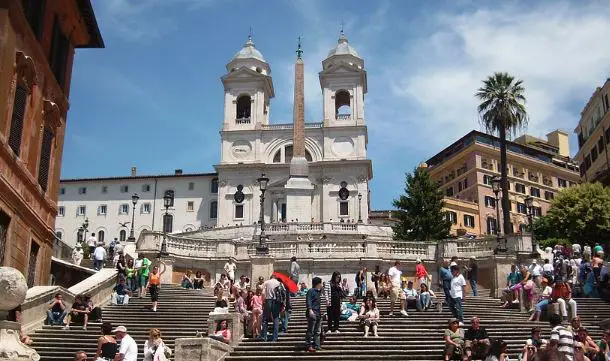 The Spanish Steps are a popular meeting place and people watching the place, that you can expect plenty of people around. In the mid-afternoon, you'll notice that the Spanish Steps are terribly crowded and we wouldn't recommend bringing a stroller here. You won't enjoy climbing 135 steps carrying your stroller through the crowd. If you have your stroller and don't want to climb the steps, then you can find escalators at the metro stop for Piazza di Spagna. If you visit there in the morning (i.e. before 9 am), you will find them to be less busy.
Villa Borghese Gardens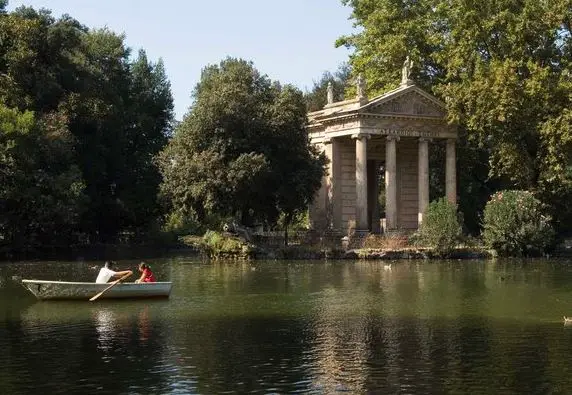 It is the Rome's third largest public park. It's a short walk here from the top of the Spanish Steps. If you are looking for a place to feed your baby or a quiet spot for a nap on-the-go then this is where you will find. It's a perfect spot for an escape from sightseeing and crowded tourist attractions. The Giardino del Lago is a beautiful shaded area with benches to stop it. You won't have any issues with a stroller there. If you are looking for fun in the park with your little one, you can rent a surrey bike. Toddlers can sit up front while you pedal through the park.
What to Pack for a Baby or Toddler for Rome




Travel High Chair:  Some restaurants have high chairs but they only have one or two. So travel with MyLittleSeat since it's so small and you can carry it around during the day.
Change mat:  bring a portable changing mat along with you as you aren't likely to find changing facilities.
Baby Carrier: Bring a baby carrier. Even if you bring a stroller, having a carrier would be useful and we recommend bringing it.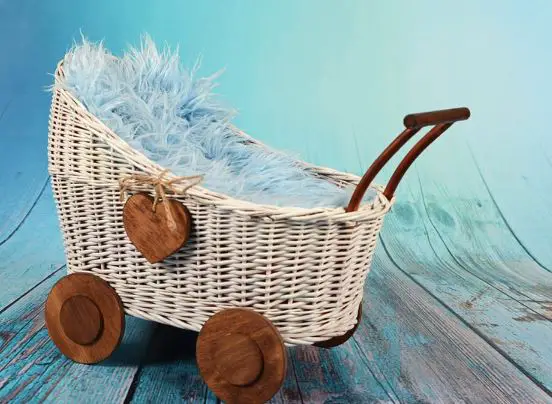 Stroller: Use a small lightweight stroller which you can easily carry upstairs or that will fit in restaurants.
Diapers/Wipes: Diapers and wipes can be found at pharmacies and supermarkets, so only pack enough, Such that you could have out from markets.
Where to Stay in Rome With Toddlers
It can become a bit of a balancing act to find a place within budget with a couple of bedrooms and still close enough to walk everywhere. For Rome, you will find an Airbnb apartment that was in the historic center. You love getting to explore the narrow, winding streets and were still close enough to walk to everything else.




Don't Miss
Here we discussed all the related things required during traveling to Rome with Toddlers. We told you about all the important things to be carried if you are planning your trip to Rome with your babies. I hope reading this article is going to help you a lot in reducing your stress while carrying your babies along with you. If you are interested to know some facts for kids then visit our other blogs as well, like things to do in Paris with kids etc. like the post comment in the below comment section and share it.
The post Rome With a Toddler | Best Things to Do in Rome With Toddler appeared first on World Tour & Travel Guide, Get Travel Tips, Information, Discover Travel Destination | Adequate Travel.