A tour of the monuments in Grenada are just for you if you're often intrigued by the history of a destination. The forts on the island are worth visiting. The bowels of the fort once there you can explore. Walk through passageways and underground tunnels or marvel at the picturesque views of the harbor down below. Take a look at the historical monuments in Grenada below.
Monuments of Grenada
1.Belmont Estate
Belmont Estate offers travelers an exceptional experience, greatly enhancing their holiday whilst maintaining and protecting our natural environment. It is just an hour's scenic drive from St George's the capital of the nation. From Its history, culture, flavours and traditions Belmont ensures visitors to gain a real and eco-friendly taste of Grenada. At this important monument in Grenada there are lots of visitors who come to appreciate its beauty. In order to be successful tourism, it benefit the people of the host country economically. The natural resources which create the attraction culturally to give them incentives. If you are planning to see this place hurry up! 
Address: St. Patrick, Grenada.
Read More: Famous Monuments of Colombia
2. Fort Frederick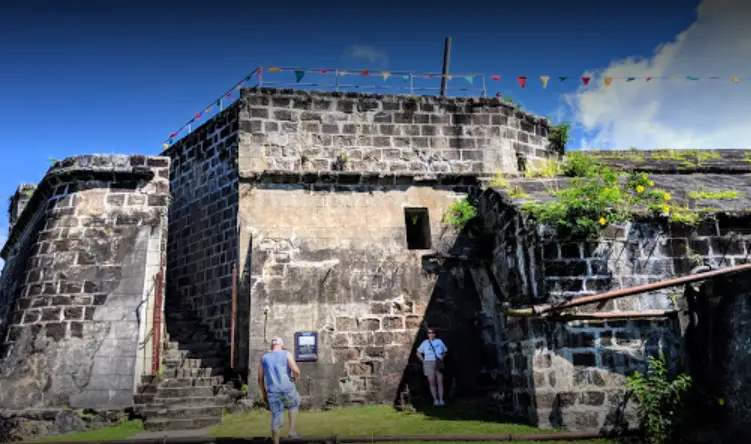 Fort Frederick is a bastion type fort that is perched a top Richmond Hill at the center of St. George's, which offers a 360 view of St. George's. You look southward onto the town of St. George's. After a walk through its grand arches, you can also admire the picturesque Carenage and northward to the rolling mountain ridges covered in lush vegetation and quaint houses. Today, with enchanting perspectives of the capital city of Grenada, Fort Frederick is an attraction of beautiful vistas and various levels. It is one of the famous monuments in Grenada.
Address: St. George's, Grenada.
3. Fort George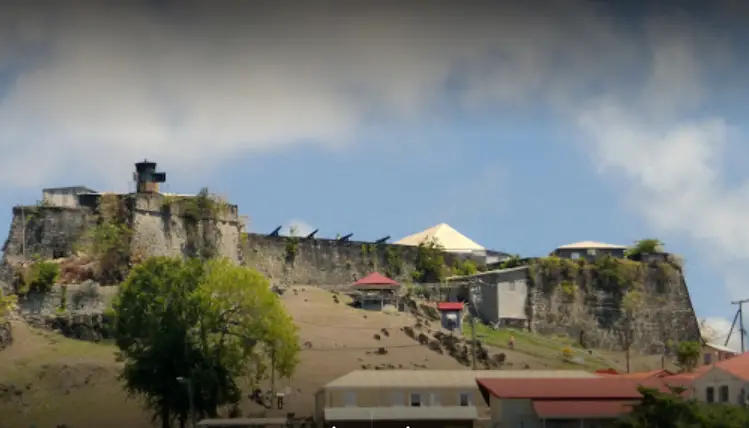 In St. George's, Fort George is considered as the most important historical structure for its part in all the military and political changes that over the last three hundred years have taken place on the Island. The imagery of the classic period of European bastioned fortifications and Sally port, Fort George characterises and firing galleries includes the parade, two barracks, water cistern, a guardroom, gunpowder magazine. Today, this old monument in Grenada serves as the police headquarters with unmatched views of the Town of St. George and the ocean. From recent year it becomes the hub of tourists. A guide is also available here. 
Address: St. George's, Grenada.
Read More: Monuments in Mumbai
4. Fort Matthew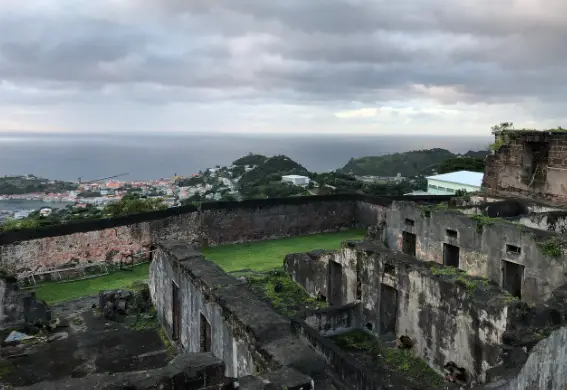 Fort Matthew is a physical testimony of the conflict endured by the Grenadian people from battle ground to insane asylum. This old monument in Grenada was named after the governor at the time, Governor Edward Matthew. This 1500 yard fort is one of the largest forts in Grenada. Intriguing features still found in its natural form, the 18th century bathrooms and army kitchens, underground tunnels and cells. You will see a mesmerizing view of the town of St. George and stand at one end of this captivating structure; capturing the Carenage, the Melville Street Cruise Port, St. George's University, and so much more.
Address: St. George's, Grenada.
5. Grenada National Museum
In the late 1700s, the main structure of the Grenada National Museum was built. The national monument in Grenada housed a warehouse of a local merchant and three hotels. The Grenada National Museum was opened in 1976. Related to Grenada, the museum displays historical artifacts and exhibits. Not limited to slavery, collections include, first inhabitants, whaling and fishing archaeology, plantation economy and early transport and technology. Second Fridays: Live cultural performances: jazz, dancing, drumming, singing, poetry, etc., weekly activities at the National Museum include the following: and within this historical setting Museum Bistro Outdoor lunches nested.
Address: Cnr of Young & Monckton Street, St. George, Grenada.
Read More: Buildings in Jaipur
6. River Antoine Rum Distillery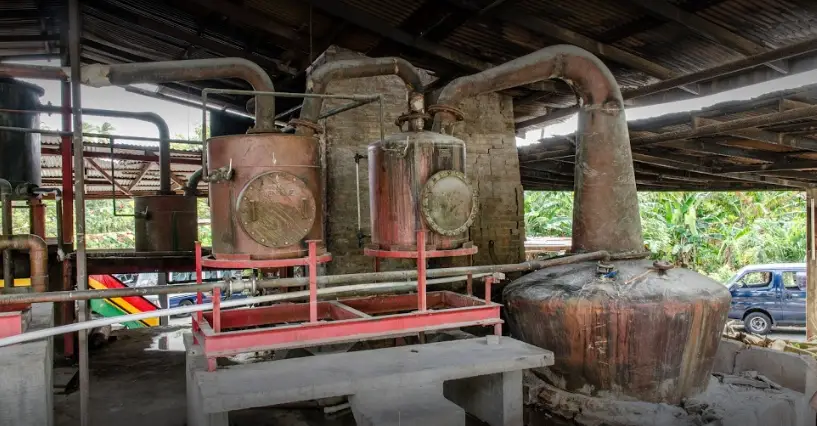 For a taste of local libation when your tongue tingles, make your way to the River Antoine Rum Distillery. Since 1785, River Antoine has been churning out bottles of rum and making it the oldest functioning water-powered distillery. From the harvesting of sugar cane to the fermentation to the bottling process, guided tours will lead you through the rum-making process. You'll find the River Antoine Rum Distillery near Lake Antoine on the northeast coast of Grenada Island, from St. George's roughly an hour's drive. Monday through Friday from 8 a.m. to 4 p.m. tours are offered. . Ensure that a visit to this beautiful monument in Grenada is part of your spice vacation. At US $2.00 per person guided tours are available.
Address: St. George, Grenada.
7. Westerhall Estate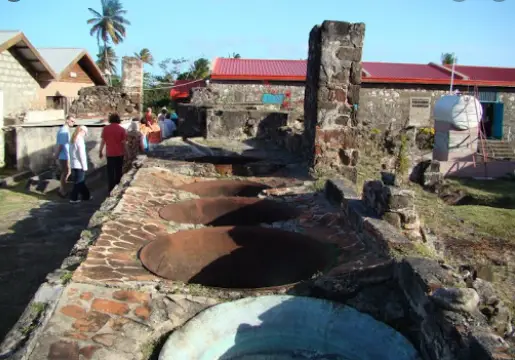 This attraction is home to the oldest working waterway in the western hemisphere located on the 500 acre Westerhall Estate in St. David's. In the distillery itself there are still vestiges of the old artefacts and equipment that make up the refinery process. Come enjoy the strictly organic lunches at the estate and sample a variety of rums and see the entire rum making process including our new 'Spicy Rum Punch.' If you are looking at one of the unique monuments in Grenada don't miss this place. A large amount of tourists visited this most popular monument in Grenada.
Address:  Westerhall, St. David, Grenada.
Read More: Monuments of Chile
So far we have discussed the best monuments in Grenada, which contains the proper information regarding all the most visited monuments in Grenada. I hope you might have loved reading this article and if you love to know more about Grenada then kindly head to our other articles as well which will help you to get knowledge about.
The post Most Visited Monuments in Grenada l Famous Monuments in Grenada appeared first on World Tour & Travel Guide, Get Travel Tips, Information, Discover Travel Destination | Adequate Travel.