Synopsis: The US State Department has recently announced 16 more travel advisories for travelers. The 16 new travel advisories that were published yesterday on the State Department's travel website are in addition to the previous updates that had been updated earlier this month.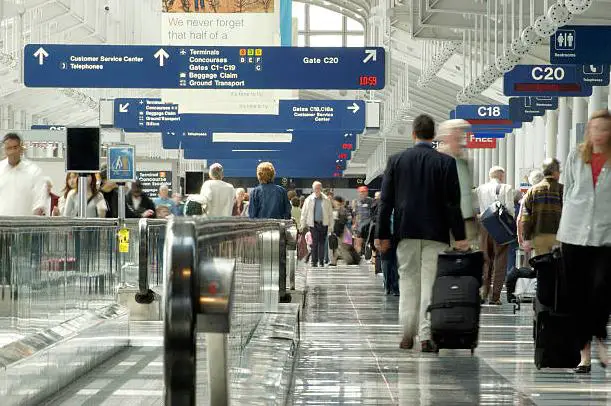 The U.S. State Department issued 16 new travel advisory updates to make traveling easier for everyone. This new advisory is an addition to the updates that were announced earlier this month. The State Department and embassies worldwide are continuously working to keep American travelers updated about the present travel conditions across other countries. This will help citizens to make wise decisions about their travel plans.
What is a travel advisory?
The travel advisory is the most convenient way opted by the State Department to inform travelers about the issues that they may face while traveling abroad.
No matter how well-known a country may be, it always owns a travel advice page that offers concise information on the current situation of the country like security threats, inflation, high crime rates, and other severe issues like civil unrest and terrorism-related information. This page not only keeps the citizens updated about the country as a whole but also provides information about the frequently changing conditions in different regions. Likewise, post-pandemic travel advisories contain updated information from the CDC on the present level of Covid-19 criticality in each destination.
What does the latest travel advisory by the U.S. State Department say?
According to yesterday's travel advisories, there are still many countries spanning several continents where people need to take proper precautions even after the pandemic. Seven more countries received Level 1 travel advisories in yesterday's travel advisory updates, bringing the total number of Level 1 countries to 81. 
There are four different levels in the latest travel advisories, each of which describes the level of risk that visitors have to experience while visiting the respective country. 
Level 1 travel advisory indicates the least severe warning in which travelers are advised to follow usual precautions whereas Level 4 indicates the most severe warning level and travelers are strictly told not to travel to this destination. 
Let's have a close look at the countries that will be affected by yesterday's latest travel advisory.
Level 1: Seven more countries have been added to the list of Level 1 travel advisories that have brought the total number of Level 1 countries to 81. The new countries are Angola, Comoros Islands, Dominica, Equatorial Guinea, Fiji, Poland and To go.
Level 2: Five more countries have been added to the Level 2 travel advisory named Bangladesh, Bosnia and Herzegovina, India, Laos, and the Philippines. 
Level 3: Four countries have been added to Level 3 travel advisories and travelers have been informed to review trips and stay safe during their travels. Salvador, Honduras, Ethiopia, and Moldova are the new addition to Level 3. 
Level 4: No country was awarded with the strictest level of warning according to the latest travel advisory. However, officials still request travelers to follow basic precautions while traveling abroad. Also, it is requested to read the travel advisory page before traveling to international destinations this summer and make sure to purchase a good travel insurance policy to cover all unexpected financial losses.
The post Know about the latest addition to the Travel Advisory by the U.S. State Department. appeared first on World Tour & Travel Guide, Get Travel Tips, Information, Discover Travel Destination | Adequate Travel.