Washington DC is an incredible city with a very versatile taste palette. You might never feel out of home as the generous nature of Americans has adapted many continental dishes as their own foods in Washington DC but still, there are some super delicious and easy dishes that you can find only in DC. There are a lot of cuisines that are very cheap and yet tasty like some high-class chef has prepared them, as the balance of various flavors is very evident in all the best foods of Washington DC. So just follow along this trail of top 20 foods in DC that might make you high on love and more gullible for asking for more!
List of Foods to Try in Washington DC
1. Half smoke
This food is the topmost signature of DC where you can realize you have landed in the capital of America. These are basically sausages that are made daily in-house and are cooked to order. These fresh sausages are very soft in texture and come with a slightly startling amount of heat. The traditional toppings are chili, mustard, and onions but you can add various sauces according to your preferences in this famous food of Washington DC.
2. Khachapuri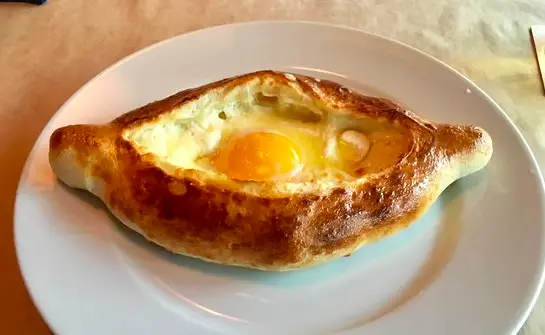 What can be more amazing if you get a dish which is a perfect combination of eggs, butter, and cheese finely stuffed over a big bread? This hot tub is locally pronounced as Khachapuri in DC which you can feed on at any time. This is one of the best foods to eat in Washington DC which can easily fill your stomach at the very least price possible. So next time I have some of these before going on any sightseeing tour, I am sure you won't feel tired.




3. Margherita Pizza
Well, you might wonder why this food is included in this list, as it is obviously an Italian signature dish. But as I mentioned before Americans have accepted a lot more dishes than you can imagine. This is the best authentic pizza that you can eat in DC having the most simple ingredients that can be even counted on fingers as tomato, mozzarella di Bufala, and cherry tomatoes. This delicious topping along with a thin floor crust freshly baked at the time of orders is super tasty in flavors. This is a very simple and not to miss food of Washington DC yet very amazing in taste.
Visit: Top Beaches Near Washington DC
4. Kitfo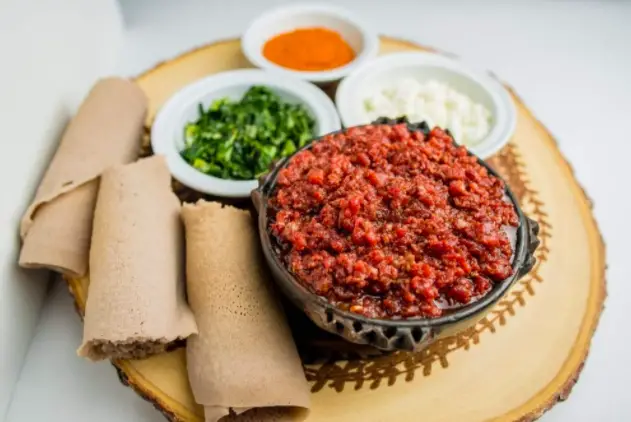 If you are aware of America's history then you might know there were a lot of Ethiopian events involved. Therefore this Ethiopian food in Washington DC is a successful take over their original beef tartare. These are squishy injera bread combined with seasoned beef topped with scoops of green veggies and cottage cheese. These are very healthy foods that you must try in DC.




5. Falafel sandwich
Falafel is an Arabian dish that is most commonly seen in Turkish and Jerusalem's cuisine but since this colonial city has to offer every homie dish to its beloved migrants, Falafel sandwich became one of the most popular middle eastern foods in Washington DC. The Amsterdam Falafel shines brightest in the late night. Here you might find these are fried-to-perfection. Falafel and zippy toppings are everyone's favorite even when the sun is out and people are rushing for their offices with these sandwiches in one hand.
6. Pork and Lychee Salad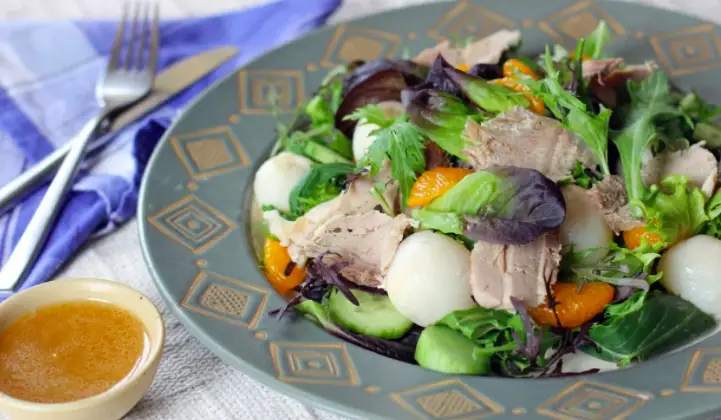 This combination might sound very weird but it's incredible in taste. You can take some of these top fast foods in Washington DC near the National Hall while there are lots of other places too. This salad contains pork sausage, plump lychees, creamy coconut, habanero peppers, and herbs. I hope you can understand it's definitely not a halal food to eat in  Washington DC so be acknowledged.




7. Kimchi Ramen
This is one of the best examples to show the mixture of various continents and their dishes in America. This bowl shows the unity of Japan and Korea. As the two most popular cuisines of these countries are combined to form this one incredible dish that is very delicious food of Washington DC to explore. The kimchi-infused broth serves as a pool for all the main ingredients of this dish that are pulled pork, ramen noodles, veggies, a soft egg, pickled ginger and sheets of cabbage kimchi.
Discover: What Washington DC is Known For
8. "G" Man
This sounds like some superhero name but trusts me the dish you receive is no less than a superhero. This is one of the cheapest foods in Washington DC where a roll is filled with ham, salami, mortadella, pepperoni, fontina, provolone, oregano, and if you ask for it, hot peppers as well. All of these delicious items when coming together will explode with the best meaty flavors inside your mouth so be ready for that.




9. Boudin Blanc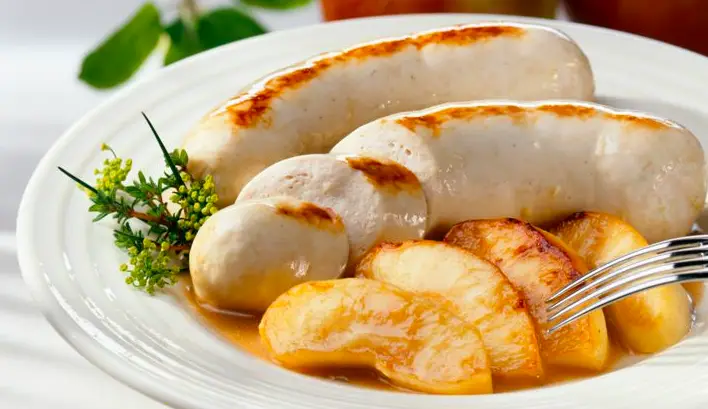 These are white sausages made of pork without the blood. This is one of the great foods of Washington DC that is traditionally eaten during Christmas. Its delectable version with celery root puree, Chanterelle mushrooms, foie gras poultry jus, and summer truffle is also served at various places in DC.
10. Peruvian Polla La Brasa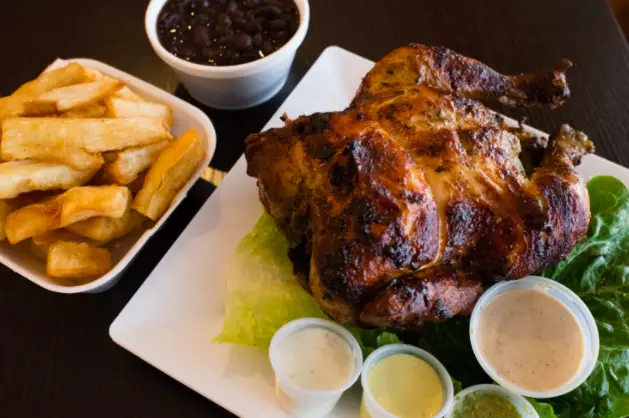 This is the famous Peruvian food in Washington DC that is basically made from a rotisserie chicken. They prove to be the best meals you can find in D.C. at very affordable rates. The juicy chicken with the crispy skin and the unique pink hot sauce makes the dish more appealing from appearance as well. This juicy cuisine might sometimes serve as a crack for foodies.
Read More: Best Water Parks in Washington DC
11. Salvadoran Pupusas
These are one of the best street foods in Washington DC that are sold frequently during the mornings as a breakfast cuisine. These are basically tortilla-like pancakes that are about thick, made with masa Harina, or cornflour, and filled with a variety of fillings, most often Salvadoran Quesillo cheese, chicharron, crispy pork skin rinds or cracklings, and refried beans. melts in your mouth.
12. U.S. Senate Bean Soup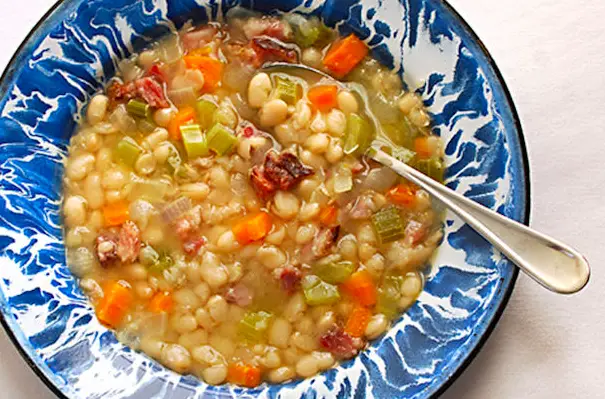 This is a base recipe that includes navy beans, water, smoked ham hocks, and onions, but Dubois's(Senator Fred Dubois who supposedly once requested this soup) version includes mashed potatoes. This is one of the good foods in Washington DC that you can enjoy with your family as a healthy afternoon meal.
13. Omakase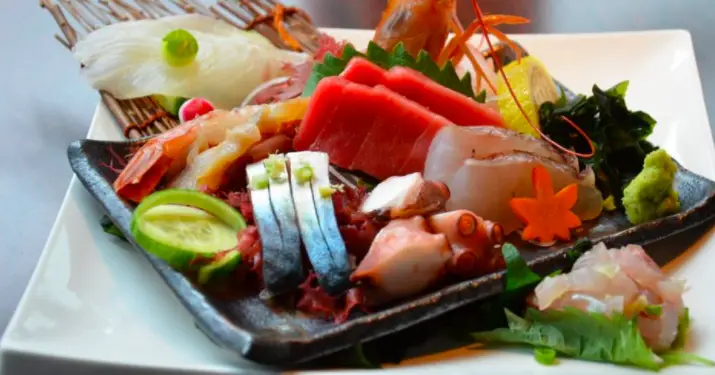 If you have an urge to try the Japanese food in Washington DC then don't miss out the omakase cuisine. With this order, an onslaught of the freshest nigiri and sashimi meals are prepared that you can even get just for $50 at Sushi Capitol restaurant.  The meals are specially prepared by Chef Minoru Ogawa with their unique daily specialties, which include rarities such as o-toro (fatty tuna belly) or live Maine or San Diego uni (sea urchin).
Read More: Water Parks in San Francisco
14. Chicken Karaage
There are a lot of migrants coming frequently every year in DC. Such exposure to different ethnicities also brings various foods of different continents in DC's cuisines. Like this incredible take on Karaage where a massive, buttermilk-brined chicken thigh is deep-fried and brushed with a Korean gochujang chili glaze. This is one of the best Korean foods in Washington DC that you can catch on, usually served with a side dish of sweet pickles and kewpie mayo. You must-order this special item from Himitsu which is famous in DC for their Chicken Karaage.
15. Burger Americain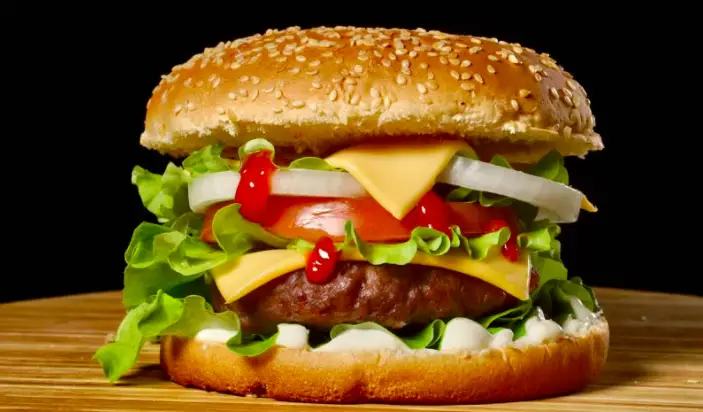 Well, most cliche American food you can have is their burgers. While this typical food in Washington DC takes those cliches to another level. You will get these burgers topped with pickles, onions, American cheese and a sauce. Along with that, you don't get the usual french fries but famous Parisian-style french fries with the American burger Americain. The best part is its price as you can get such a big mouth-filling burger only in $17, making it one of the more affordable dishes. Try the best burgers at Le Diplomate.
16. Kingston 
It might sound weird that the food name is based over a place but this sandwich stuffed with spacious jerk chicken, tropical pineapple salsa, fresh slaw and garlicky aioli transports you directly to the beaches of Jamaica. I suggest you might not find the best Jamaican food in Washington DC other than the SUNdeVICH restaurant. So do try their other Jamaican cuisines that are super delicious.
17. Ceviche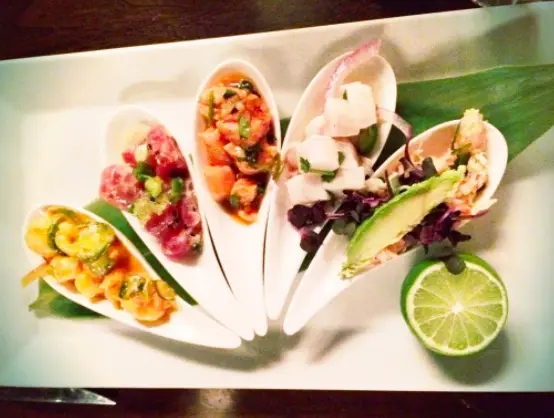 You might find this food anywhere in the world but Americans are very equipped in re-inventing their own cuisines with the inspiration from authentic foods of different continents. Similarly, ceviche, the classic coastal Mexican dish of raw fish lightly marinated and simmered in citrus are combined with chili peppers and fresh vegetables in the take of food to eat in Washington DC.  The fresh, tart and spicy Andres' ceviche is the perfect snack to start your day in DC.
18. Loaded Bagel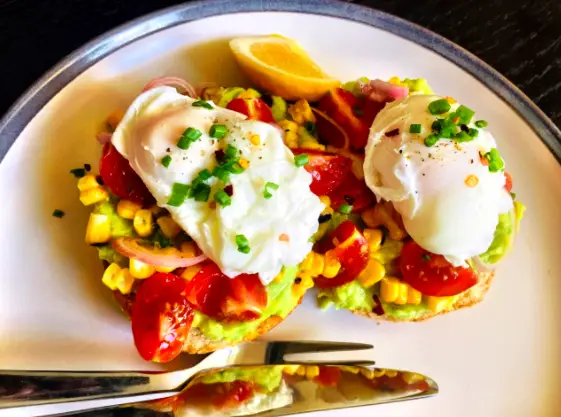 If you also have a habit of drinking up the top and you struggle with bad hangovers the next day then this is the best food to try in Washington DC that is believed to cure a hangover. Along with Bloody Mary, you can pair a nice loaded bagel and you're well on your way to healing. You can also try the Bloody at Union Market's Buffalo & Bergen which is garnished with a freshly baked New York-style bagel that's packed with cream cheese, lox, and capers.
19. Chocolate Onyx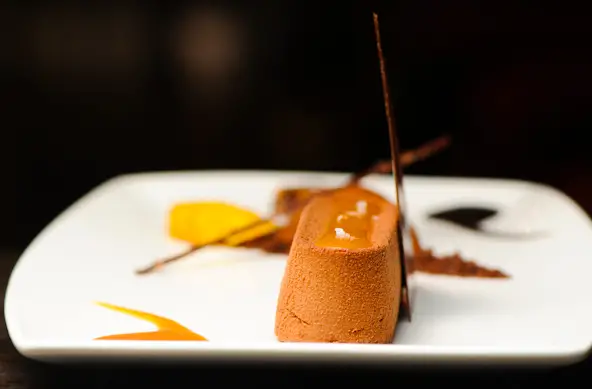 After this long ride of myriad spicy flavors from DC, one sweet dessert is definitely the need of time. You can do some flirting over house-crafted chocolate cocktails and enjoy the scoop of rich chocolate mousse which is one of the best desserts you can try in Washington DC. There are lots of food in Washington DC that might create chaos in your metabolism, therefore, having a small scoop of these desserts protects you from all the imbalances that might occur in the future.
20. Valrhona Chocolate Amargo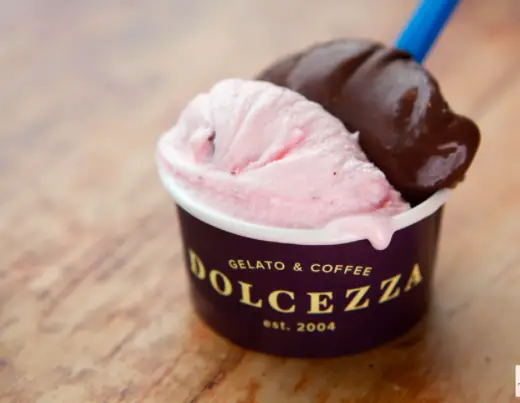 What can be better than ending the food tour in Washington DC with a rich, dark chocolate flavored ice cream? This flavor really shines due to its manual preparation for increasing the texture and creaminess of the ice cream. But if you wish to try the less rich option then choose the Stracciatella, which will transport you to the streets of Florence. All of these Valrhona are special items at Dolcezza, so do try their various flavors of Amargo.
Hope you enjoyed these top 20 foods in Washington DC that are super delicious and affordable. Some food might cost you more than the usual but that's only because of their fine preparation. You might find lots of dishes that do not belong to DC but their extraordinary take of Washington DC makes all the foods to try in Washington DC a unique flavor that perhaps you can't even find in their original versions. So share and comment if you like this blog while for more info regarding such delicacies head on to our other blogs.
The post Top 20 Foods to Eat in Washington DC | Famous Food of Washington DC appeared first on World Tour & Travel Guide, Get Travel Tips, Information, Discover Travel Destination | Adequate Travel.