Lithuania is a lively, rapidly growing country, which has experienced a number of cultural and economic changes since becoming independent from the Soviet Union in 1990.  Visit the best cities in Lithuania and you will find a vibrant social life.  In Vilnius, the capital city, plus some other countless natural reserves, national parks, coastal areas and a number of splendid beaches spread across our wonderful country. Sincerely proud of their country, Lithuanians are very hospitable and welcoming to visitors.  You will surely experience their kindness pretty much everywhere you go. Below is an overview of the famous cities to visit in Lithuania to help you best plan your trip: 
List of Cities in Lithuania to Visit
1.Vilnius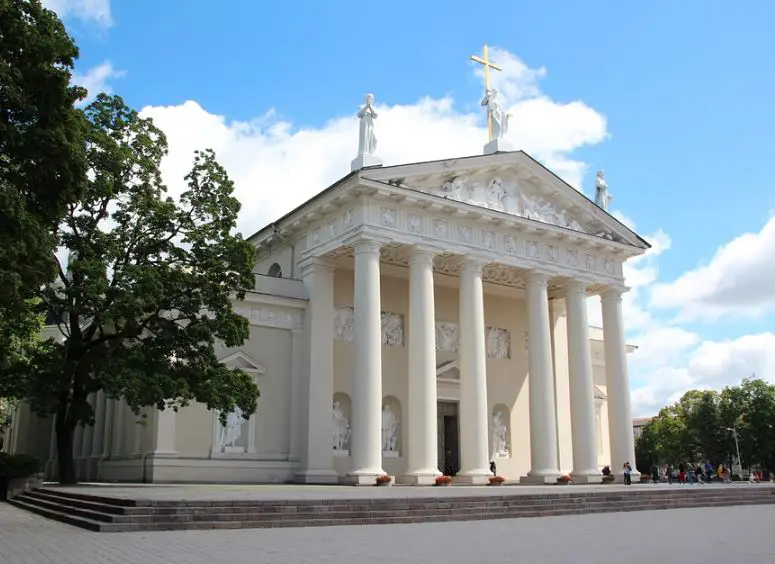 Vilnius is one of the biggest and largest cities in Lithuania. It is classified as a Gamma global city and located in the country' s south-eastern part. Vilnius is well-known for its Old Town architecture. This architecture was inscribed in 1994 as a UNESCO World Heritage Site. The city is also famous for the name called "Jerusalem of Lithuania." It is because of Jewish influence on the cityscape of Vilnius. The city houses nearly 20% of the country's population and generates nearly one-third of the country's GDP. Its medieval heritage plus its Baroque architectural styles and gorgeous Gothic make it one of the most picture-perfect cities in Europe. Apart from many tourist attractions, you will find here a number of universities, the largest being the Vilnius University.
Read more: Major Cities in Lebanon to Visit
2. Kaunas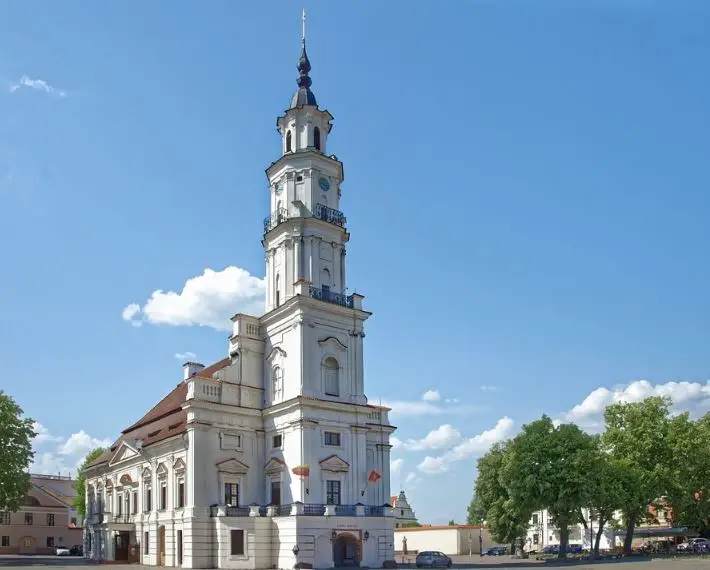 Kaunas is the second biggest and major city in Lithuania.  Kaunas is a leading economic, cultural, and academic center in the country. Kaunas is located where the waters of the two rivers Nemunas and the Neris merge. The Kaunas Reservoir, the largest body of water in the country is also located near the city. Food and beverage, publishing and processing, metal, wood processing, chemical, textile, etc., are the major industries active in Kaunas. Moreover, the city organizes a number of small and large festivals, cultural events and celebrations all year round.  Some of its most popular festivals that are celebrated in this city to see Lithuania are known as the Kaunas Jazz, the Pažaislis Music Festival, Operetta in the Kaunas Castle, Hanza Kaunas, Bike Show Millennium and the Kaunas City Days.
3. Klaipėda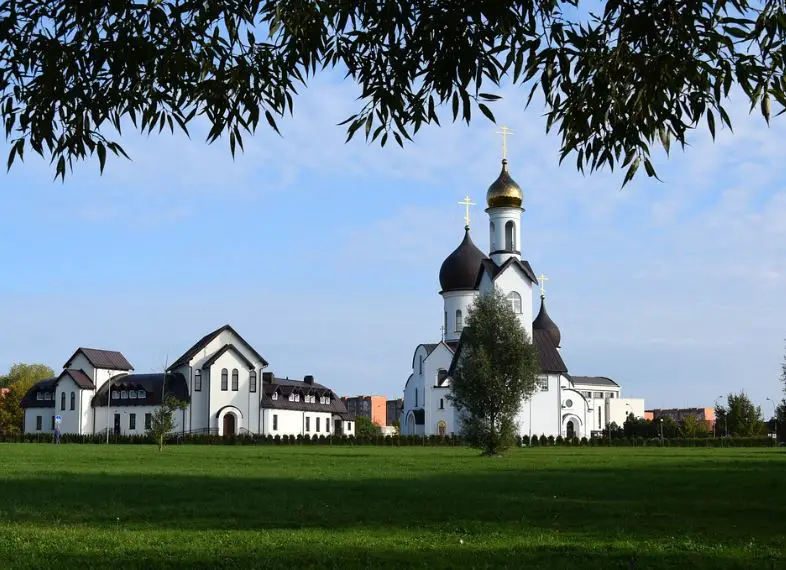 Klaipėda is the third-largest Lithuanian city and Klaipėda County's capital. This best city in Lithuania is of immense national importance due to it being a usually ice-free port at the Akmena-Danė River's mouth. Klaipėda is a very charming city because of its features a majestic harbor, plus a number of fun entertainment and spectacular architecture options.  Bohemian people, white seagulls, historical monuments, sandy beaches and the refreshing smell of the sea, will leave you with a bucket full of long-lasting memories, soon after you depart Klaipėda.
Read more: Major Cities in Lesotho
4. Šiauliai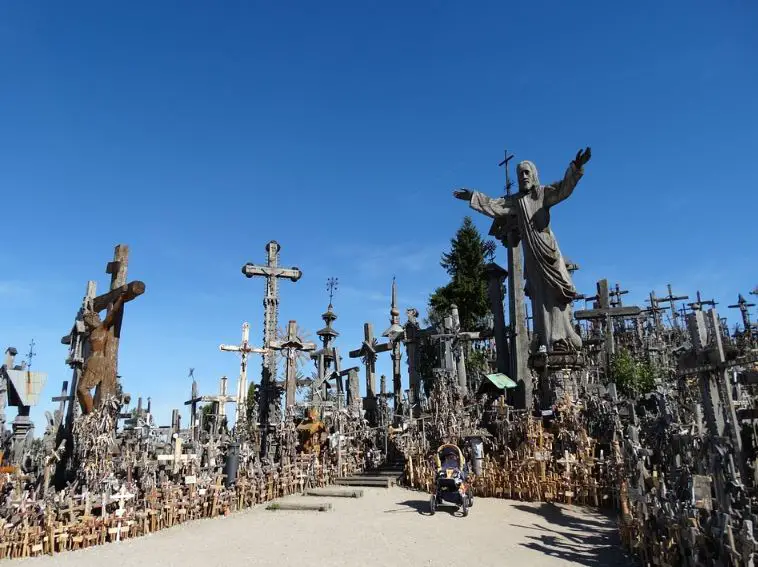 Šiauliai is the fourth biggest city in Lithuania and Šiauliai County's capital. This best city to visit in Lithuania has served as an industrial center since the beginning of the 19th century. Most people who visit this post-industrial, one-time Soviet powerhouse city of Šiauliai, come to see the legendary Hill of Crosses ("Kryžių Kalnas"), which is located approximately 12km away from the town.  Several manufacturing and service companies, shopping centers, commercial enterprises, etc., are located in the city today.
5. Kernavė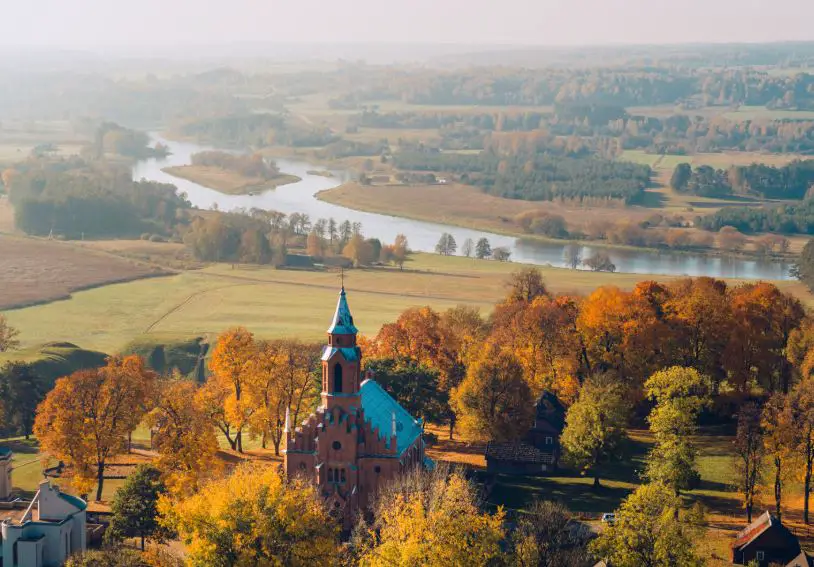 Kernavė is one of the top cities to visit in Lithuania. You will find this city in the southeast, on the right bank of the river Neris, and only 35 km away from the capital, Vilnius.  This tiny city is home to… 272 inhabitants. Despite its small proportions, Kernavė was recognized as UNESCO's World Heritage Site.  Hence, this archeological landmark is a widely popular touristic attraction. Another popular attraction in Kernavė is its Neo-Gothic red brick Church of St. Virgin Maria Skaplierinė In the church's graveyard, you can find the mosaics dedicated to the 600th anniversary of Baptising of Lithuania.  Also, behind the church, there is an observational ground located on a steep hill.  
Read more: Best Cities in Liberia to Visit 
6. Palanga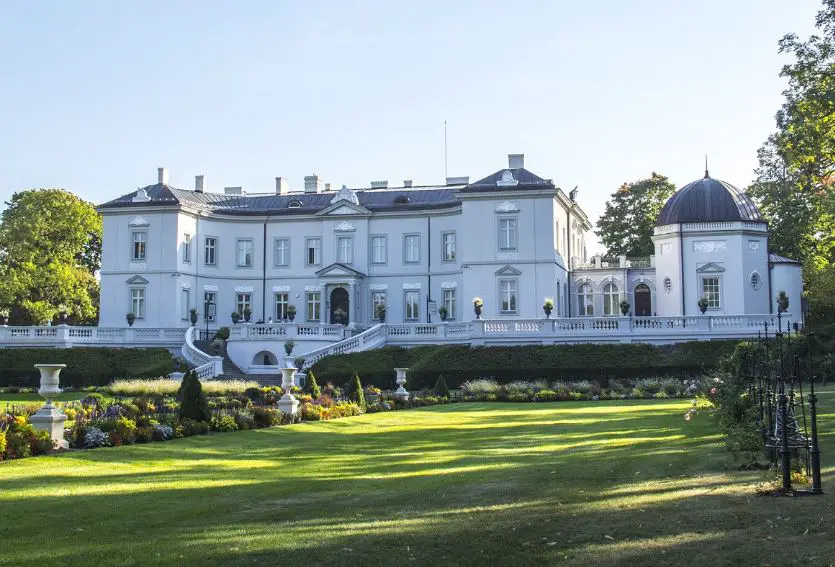 Palanga is one of the most frequently visited Summer holiday destinations and popular cities in Lithuania amongst Lithuanians. Numerous locals, as well as visitors from the neighboring countries, come to relax and party in this picturesque sea-town.  The city's main avenue, the Jonas Basanavicius boulevard, is filled with countless bars, cocktail clubs, and fancy restaurants. Among them, Palanga Kurhaus, the city's first hotel and restaurant – is one of the top attractions in the center of Palanga.
7. Trakai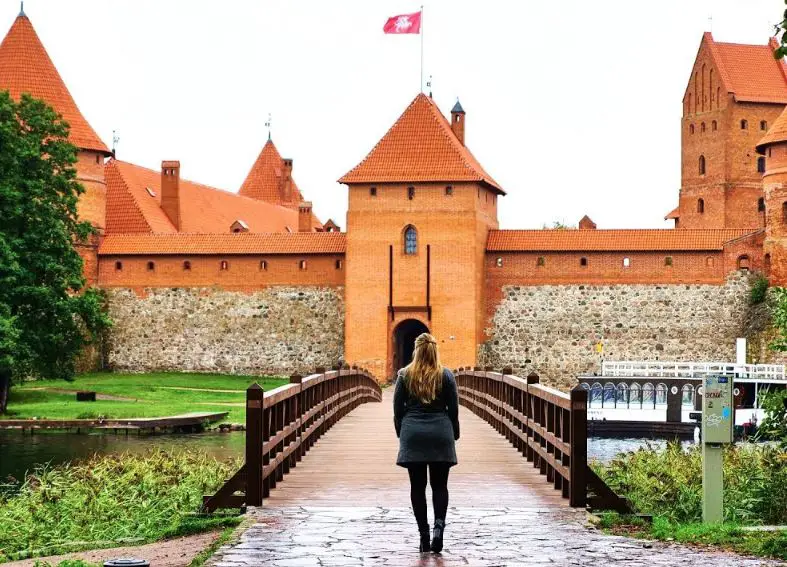 The city has approximately 5,400 inhabitants, though it receives more than two million visitors every year.  This beautiful city in Lithuania is well known for the beauty of its natural landscapes, wildlife reserves, luscious forests, as well as its magnificent Island Castle, located on lake Galvė. Trakai is a unique fragmentation of various islets and grassy hills, shimmering waters, and rolling meadows.  This city is one of the most captivating weekend retreats in Lithuania. There are plenty of leisure activities, like swimming, fishing, sailing in an aero-boat, paragliding, horseback riding, and others, that you can enjoy in Trakai.  
Read more: Best Cities in Latvia
8. Rumšiškės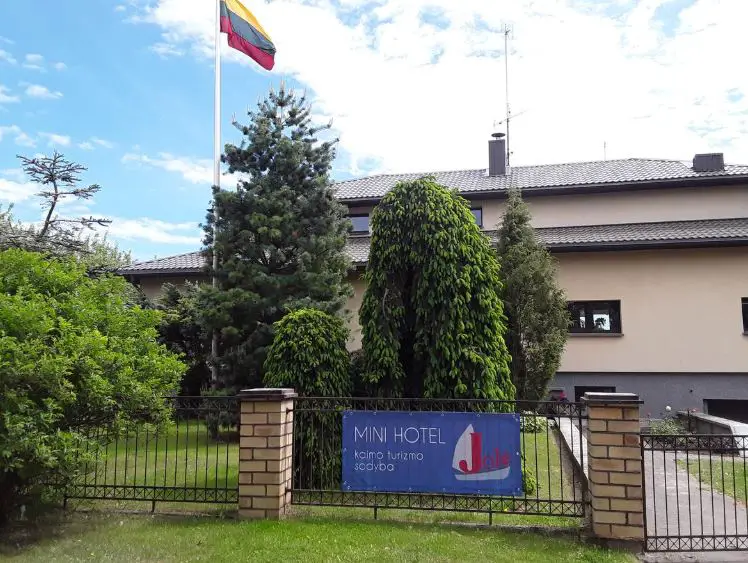 There is no doubt Rumšiškės is one of the famous cities in Lithuania.  In 1958, when the Kaunas Lagoon's artificial lake was created, the southern part of the town was flooded and it remains under the water since then.  The 18th century St. Michael the Archangel Church of Rumšiškės was safely removed from the flooded area and moved to its current location in 1958. As of today, Rumšiškės is best known for its unique and culturally significant open-air ethnographic museum.  In fact, it's one of the largest of its kind in Europe. The museum was established in 1966 and was officially opened in 1974. Its total number of exhibits is 90,820. Hence, a number of homes featured in this open-air museum will give you a fuller idea of how Lithuanian people once lived and worked.
The land of lost cities, mesmerizing sites and tourist cities in Lithuania are waiting for you. What are you waiting for? Plan your vacation to Lithuania and discover this peaceful, peace-loving and best cities to see in Lithuania country.
The post 8 Best Cities in Lithuania to Visit | Major Cities in Lithuania appeared first on World Tour & Travel Guide, Get Travel Tips, Information, Discover Travel Destination | Adequate Travel.