Washington DC is the capital of the United States of America. You can experience the strong roots of America becoming the largest economy of the world from this city as there are lots of buildings that are either commemorated or are actively used by the current governance of America which marks among the top things Washington DC is known for. Besides that, you can tour around the city for some incredible architectures built as memorials and unique museums themed around some extraordinary things such as space equipment or detectives of American history. Here I mention the top 10 reasons that are the sole points for answering what is Washington DC famous for? Just follow along with this incredible list given below.
Top 10 Reasons Washington DC is Popular
1. Patriotic Monuments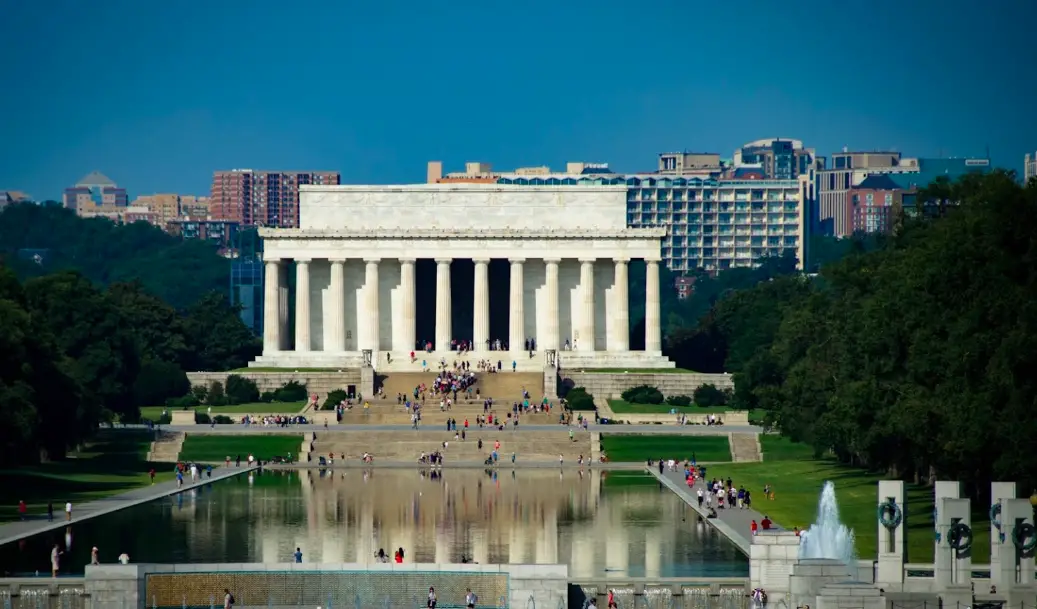 Since the city owns a very significant role for entire America therefore, one of the topmost attractions of this city are themed over Patriotism and nation love. Some old buildings are still used for legislative purposes while other monuments of this city are open for public and tourism. You can start your journey from the most famous National Mall which is the best picturesque areas of the city, highlighted by the towering Washington Monument in the centre, and lined with several commemorative monuments. There are other buildings like The U.S. The Capitol where the current legislature of America resides along with Washington DC is most famous for The White House where all the official Presidents of the United States live. There is a free White House Visitor Center, nearby the house which shows details about the White House and the presidential families.
2. Incredible Museums
Besides the historic legislative buildings, you can explore the past of entire America's history inside the popular museums here. If you still wonder What Washington DC is popular for? You must visit the Smithsonian National Air and Space Museum which shows you some of the strong economic and technically advanced equipment of America's space technology. You can watch numerous historic aircraft and space vehicles including the Apollo Space Module with some working models of space toilets and giant telescopes. There is another unique museum which is titled Newseum that states its an engaging and dynamic museum of news and is a must-visit. For having fun with your kids while exploring these historical epic events you must go to the National Museum of Natural History that includes the renowned Hope Diamond and some more glittery collection of gems and minerals that are beautifully showcased.  There is also a Hall of Human Origin section, which follows human evolution for over six million years in response to a changing world. That would be definitely engaging and fascinating for your kids to watch.
Read More: Best Water Parks in Washington DC




3. Memorials
The American world has always been very aware and emotionally attached to their governance and country. That's why any of their leaders who did a revolutionary change for their society are respectfully honoured through numerous memorials in their remembrance. You can visit the World War II Memorial which is made in remembrance of a lot of soldiers and other fighters who lost their lives in protecting the country. These memorials are not only honorary but also very artistic in design that ranks up among the best things Washington DC is known for. Another famous landmark of this city is The Martin Luther King Jr. memorial which is a tribute to the best-known leader in the civil rights movement—Dr. Martin Luther King. You must not miss the most beloved among tourists The Lincoln Memorial where a big statue of Mr Lincoln ( the 16th president of  America) is sitting cross-legged over a chair. This is located at the western end of the National Mall.
4. Cathedral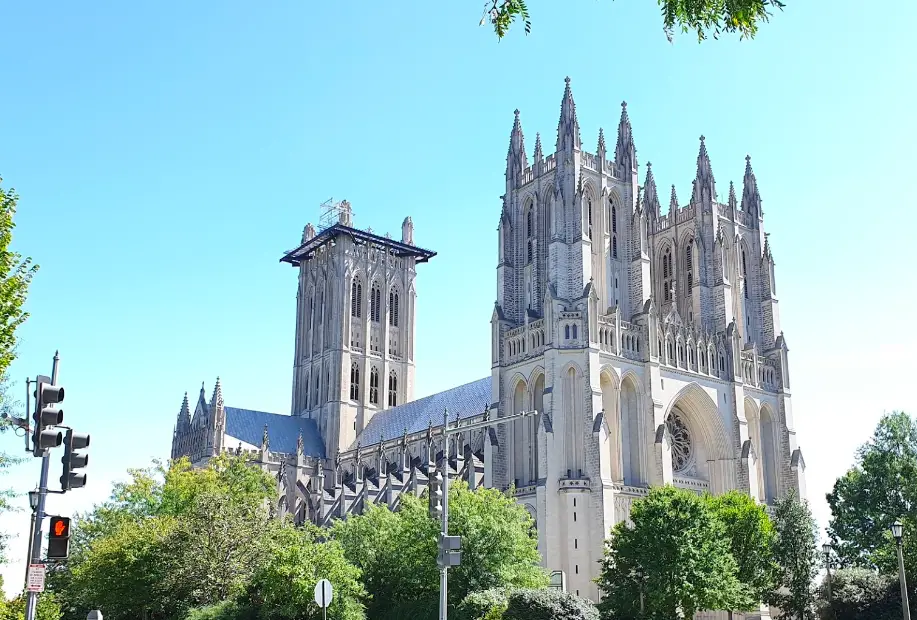 As the major religious population in Washington DC is Chritian therefore you will find several intricately designed churches and cathedrals. The one for which Washington DC is famous for is the gothic-style cathedral, decorated with over 200 gargoyles and grotesques. The National Cathedral in Washington DC is architecturally and visually very striking. Most of the cathedrals also feature stained-glass windows, mosaics, artistic metalwork, wood carvings, and more to showcase their love for religion.




5. Historic District
This is one of the best hubs for history geeks to explore the various ancient buildings at once. This place is situated in between Rock Creek Park and K Street NW in Washington DC. This is one Washington DC's famous attraction, which is considered as the oldest city, with origins in the early 1700s, even before Washington itself was inhabited. Therefore, you can find a lot of amusing places that are super old and own a fascinating architecture. Along with that if you are looking for places to eat in Washington or things to do at night, this is one of the places to visit as this famous place is filled with classic American style restaurants and cafes, along with living music venues.
Discover: Why Chicago is Famous For
6. National Gallery of Art
If you are more of an art lover then the National Gallery of Art's will be your heaven to explore altogether. This place exhibits, featuring works of art from numerous countries, artists, and historical eras. Since the whole world is aware of the colonial culture of Americans, therefore, it's obvious that you will find tonnes of incredible artworks from all over the globe. This is one of the most-visited places in Washington DC also because the rooftop of these buildings offers a fabulous view of the Capitol, and don't miss out to take the groovy tunnel between the East and West Building which represents another creative work of Americans.
7. Zoological Parks
If you think this city is a buffet of white buildings one after another then worry not there is some greenish ambience where you can take refuge from the bustling city life of Washington DC. If you wonder about Washington DC is famous for what things? Then go for a long ride at The National Zoo which is a fantastic place to walk around with or without kids. Make sure to see the giant cute pandas, the big naughty cats, and the great apes all chilling around in the fresh air of the natural trees.
8. Arboretum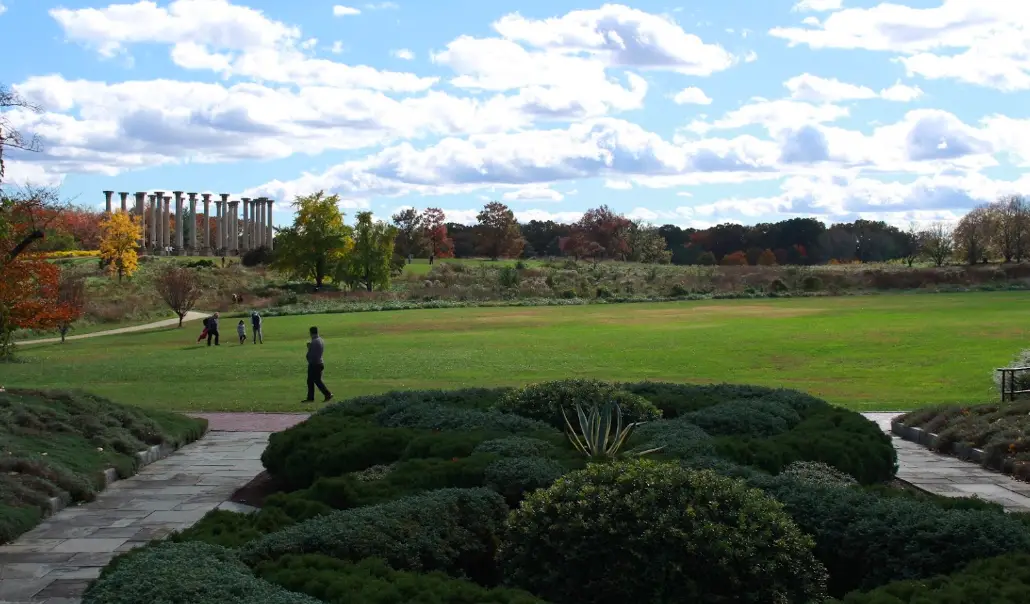 The arboretums are generally the collection of live trees that are grown for botanical and scientific study purposes. They might look like a garden to a layman but the  U.S. National Arboretum in Washington DC, which houses multiple gardens, a gorgeous bonsai exhibit and a koi pond adds a unique touch to this lively study place. You can find even some original columns from the Capitol building standing amidst the gardens which are the most popular attractions in Washington DC. 
Read More: Historical monuments in Singapore
9. Park
If you don't want any more walled buildings surrounding you like a cage and you are way more saturated with the sightseeing of the end number of statues and memorials then visit this relaxing place in Washington DC named as Georgetown and the Waterfront that is bustling with the streets filled with shopping destinations and restaurants. Along with this, there are many more normal parks near the monuments where you can relax and have fun with your friends. Washington DC is famous for providing very relaxing rides and public places that are taken care of like other famous monuments of the city. You can make your way to the Georgetown Waterfront to take in views of the Potomac city and enjoy a meal at one of the dining venues overlooking the water as well. 
10. Ben's Chili Bowl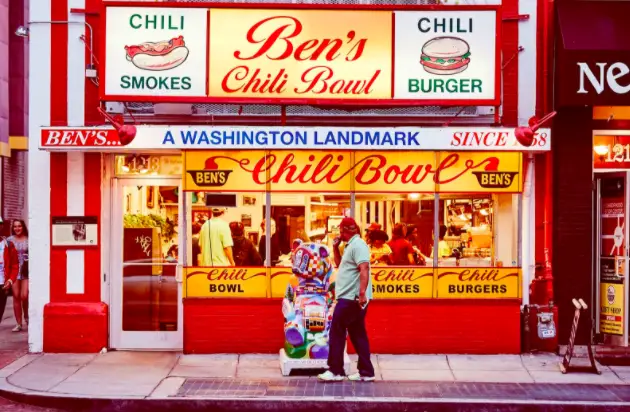 If your head is also spinning out of hunger as there are just an endless number of places in this city which can make you super tired therefore include this famous place which sells popular food of Washington DC that is similar to a hot dog, yet completely different. This iconic dish is commonly known as, half-smoke which was sold from many years by this shop of Ben's Chili Bowl. For extra spiciness, you can order it as a "chilli half-smoke" which is basically a half-smoke sausage smothered in chilli and topped with onions and mustard. You can experience the best authentic flavours of American Cuisine for which Washington DC is best known for in the entire world.
Read More: Water Parks in San Francisco




Hope you had fun while knowing about these 10 major reasons Washington DC is known for. You can have a lot more fun at this patriotic city of America where people are generally very nice and helpful in nature(typically American of course!) and you can know a lot about the entire American history from just one tour at the amazing city. That's why all the above entities mentioned above are the must-see places in Washington DC for sure.
The post Discover What Washington DC is Known For | Why is Washington DC Famous For? appeared first on World Tour & Travel Guide, Get Travel Tips, Information, Discover Travel Destination | Adequate Travel.