Visiting Paris means to go hand-in-hand with good food, good wine, and good company. So here are some  Places to eat in Paris. Over the last 10 years, Paris has reclaimed its title as the best food city in Europe. I have curated a list of those places to visit in Paris that can offer you all the best services with a romantic dinner and beautiful view under affordable budgets. So, Impress your better half by booking a table in a restaurant in Paris overlooking the Eiffel Tower, follow up these restaurants with Eiffel Tower view where you will be just as enchanted by the food along with a breathtaking view. The French Capital has a brilliant constellation of new restaurants by talented young chefs from all over the world.And don't worry,In  this article i will tell you the most affordable and best places to drink in Paris so you can make the most of your time in the city of lights no matter what your budget will be.
Best Places to Eat Street Food in Paris
1. Le Marche des Enfants Rouges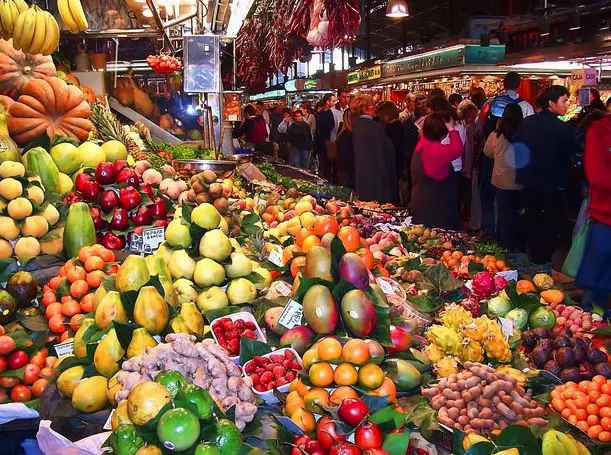 It is one of the oldest markets in Paris and its atmosphere is really unique.Although small but it is wonderful. Fresh flowers, seafood, cheese, along with lots of stalls selling all sorts of hot food to try.
Address: 39 rue de Bretagne | Haut Marais, 75003 Paris, France
Open from Tuesday to Sunday.
Read More: Top 10 Beaches Near Paris
2. Les bols de Jean
It is situated right next to Grands Boulevards, this restaurant is a trendsetter, and for good cause. Also it is a unique concept.There are some fillings which you need to put on a small loaf of bread.
Address: 2 Rue de Choiseul, 75002 Paris, France
Know more: Famous Street Food in Paris
3. Mamie Gateaux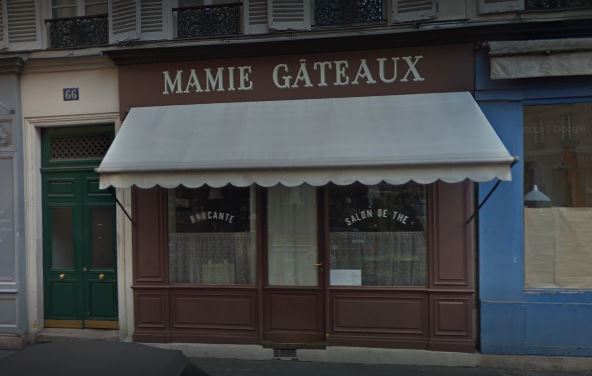 Do you want to immerse yourself in a retro French décor? This tea salon really carries its name well, because here you can try some tarts, soups, and gourmet salads in a refined atmosphere. The cakes are available which are also homemade, are all delicious too.
Address: 66 Rue du Cherche-Midi, 75006 Paris, France




4. Little Cantine
This restaurant takes to heart their mission to breathe new life into this dish that is globally known and unfairly equated to junk food. The meat is ground in house, the fries are homemade, and the buns are straight from Gontran Cherrier oven. The gourmet burger will definitely be found here. 
Address:  51 Rue des Ecoles, 75005 Paris, France
The Average Priced meal between 15-30 euros.
Read More: Best Things to Buy from Paris
5. Freegan Pony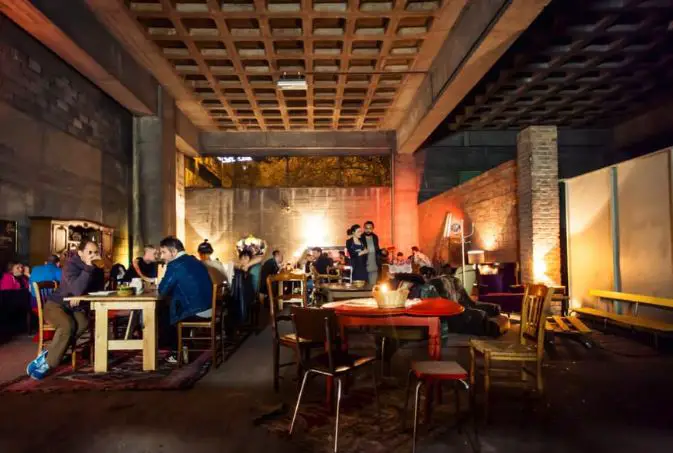 The founder, Aladdin, originally began the restaurant illegally, Because their three-course menu at each night consists of food that would have been thrown away and wasted. At the end of the market day, Aladdin and volunteers source the freshest produce that hasn't been sold, completely for free from stall owners that would have thrown the food to waste. That means that each night the menu depends entirely on the chef cooking, and the produce saved from the market's rubbish bins.
Address: Place August Baron, 75019 Paris
Opening hours: When it resumes, normal opening hours are 20:00 pm-midnight
Suggested: Things to Do in Paris With Kids




6. Popelini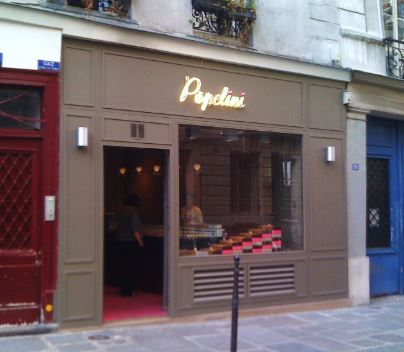 Words can't explain how much people have fallen in love with this mono-product store. With flavors ranging from simple caramel to their designed choux du jour  the staff and family members that run Popelini are more than happy to suggest their favorites for you to try.
Don't miss: Best 10 French Restaurants in Paris
Address #1: 29 Rue Debelleyme, 75003 Paris
Address #2: 44 Rue des Martyrs, 75009 Paris
Opening hours: Tuesday – Saturday: 11:00 am – 19:30 pm, Sunday: 10:00 am – 15:00 pm                        
7. Chez Bouboule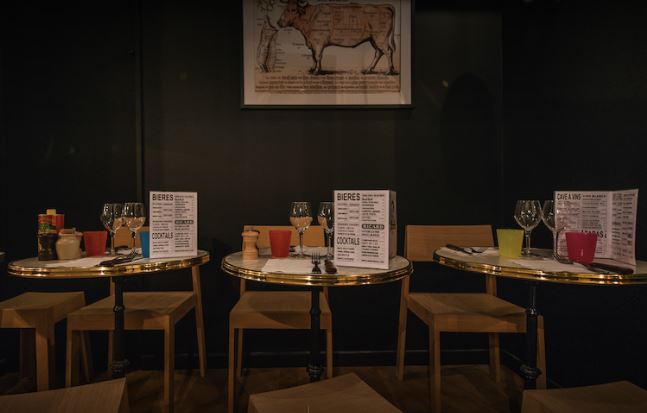 This Parisian bar/restaurant is one of tourists favorite places to eat in Paris for two reasons:
They serve great platters of Parisian meats and cheeses with the perfect red wines to match.

You can play petanque here at the same time.
Petanque is very much similar to boules. Each player has to throw their steel balls as close as possible to the 'goal' which is a wooden ball affectionately named the cochonnet. And Chez Bouboule has their very own petanque boulodrome opposite the bar, behind which stand the friendliest of French bartenders.
Address: 0 Avenue Trudaine, 75009 Paris
Opening hours: Monday – Friday: 17:00 pm – 02:00 
                           Saturday: 10:00 am – 02:00 am
8. Marche des Enfants Rouges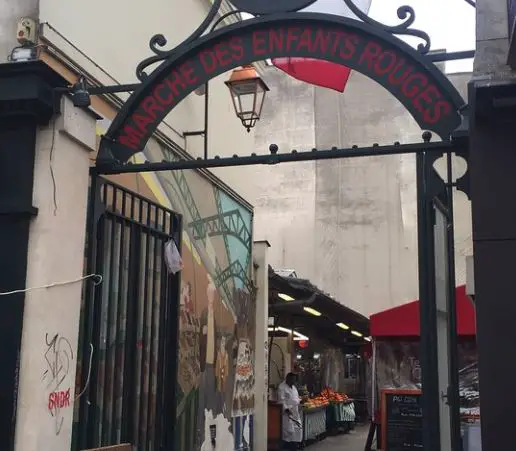 This market is the center of Le Marais and whilst it serves regular groceries for you to cook at home, there is also a wide variety of incredible stalls to grab food and go.
In the summer months, the best thing to do is to just pick up some cheese and wine from Marche des Enfants Rouges and take it to eat and drink along the Seine. Of all the places to eat in the summer, the Seine is everyone's favorite. 
Address: Marché des Enfants Rouges, 75003 Paris
Opening Hours: Tuesday – Friday: 08:30 am – 13:00 pm & 16:00 pm – 19:30 pm; Saturday: 16:00 pm – 20:00 pm; Sunday: 08:30 am – 14:00 pm
9. Le Jules Verne
If you desire to explore the best French ingredients and cuisines then do visit this top place to eat in Paris.  Due to its popularity, you can expect the prices to be much higher than other venues but its a very great place to dine and look across Paris especially from the typical full glass wall behind which a glistening panoramic view of Paris awaits you with its most beloved beauty of Eiffel Tower. The whole place lights up at night the skyline view of the whole city, therefore, try booking from the afternoon as it might get fully filled before evening.
Address: Avenue Gustave Eiffel, 75007 Paris, France
10. Georges
For those who love to dine in the fresh air especially under a starry night sky then this famous place to eat in Paris is one of the best tranquil open terrace places with a full view of the Eiffel tower that becomes more awesome during sunset. This restaurant is situated on the top of the National Museum of Modern Art, therefore it's the best place to settle down after a site tour of the city and catch up some sweet moments with your partners. Such places provide people a perfect place to enjoy a vista of Paris along with lower cost expenditures relative to other restaurants. You can get to the booking list if you visit Georges for afternoon tea (or coffee, like typical Parisians). 
Address: 6ème étage Centre Georges Pompidou, Place Georges Pompidou, 75004 Paris, France
Read Related Post
In this blog we have told you about the Best places to eat in Paris. These places are going to help you a lot if you are planning your trip to Paris and also go through our other blogs as well because we have provided all the information needed as per the visitors requirement about Paris.If you liked our blog please like it , comment in the comment section below and share  it .
The post Best Places to Eat in Your Trip to Paris appeared first on World Tour & Travel Guide, Get Travel Tips, Information, Discover Travel Destination | Adequate Travel.