If you come to Barcelona you wonder why I am not living hare.  The city is blessed with beautiful weather, nice beaches, and stunning architecture as far as the eye can see. On top of that, the food is amazing and coffee shops in Barcelona are plentiful and scattered across this diverse urban playground. Let's explore one of the best coffee shops in Barcelona where you can spend quality time or date a stranger:
List of Coffee Shops Barcelona
1. SlowMov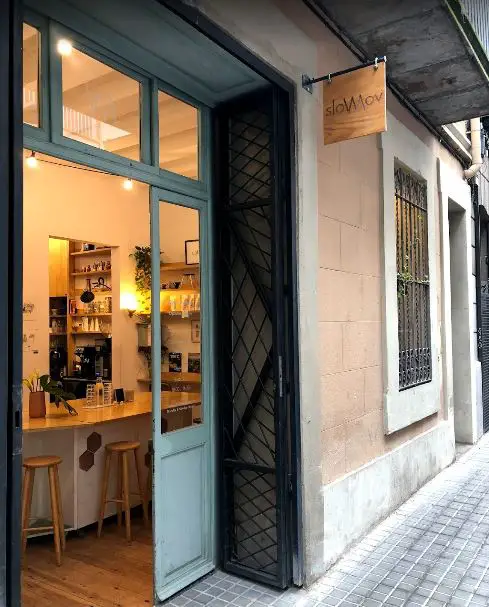 SlowMov is a charming space in the Gràcia neighborhood that is both a coffee roaster and a platform for connecting consumers with local and global producers. Inspired by the Slow Food movement, this coffee shops in barcelona which focuses on locally grown, fresh produce that respects natural ecosystems, SlowMov does a compelling job of connecting consumers with the farmers who grow their coffee.
Address: 08006, Carrer de Luis Antúnez, 18, 08006 Barcelona, Spain. 
Opening Time: Opens at 8:30 AM
2. En Aparte Coffee Shop Barcelona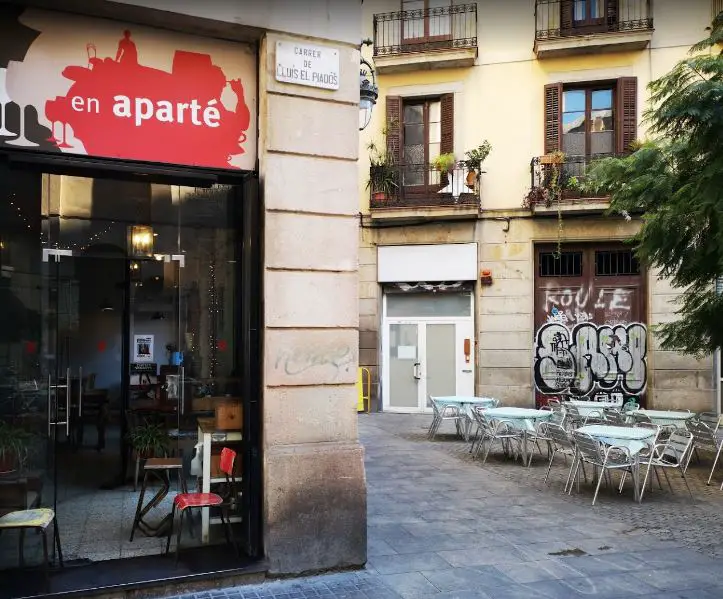 En Aparte is a french-style café located at the top of the calm and less-known Plaça Sant Pere in El Born, part of the old town, so directly city center. This is the best coffee shop in Barcelona. A small terrace offers in the sun, free WiFi, and the cutest furniture. Some tables in this cafe are sewing. 
Reason: Why You Must Visit Barcelona
Address: Carrer de Lluís el Piadós, 2, 08003 Barcelona.
Opening Time: Opens at 10 AM
3. Orval Barcelona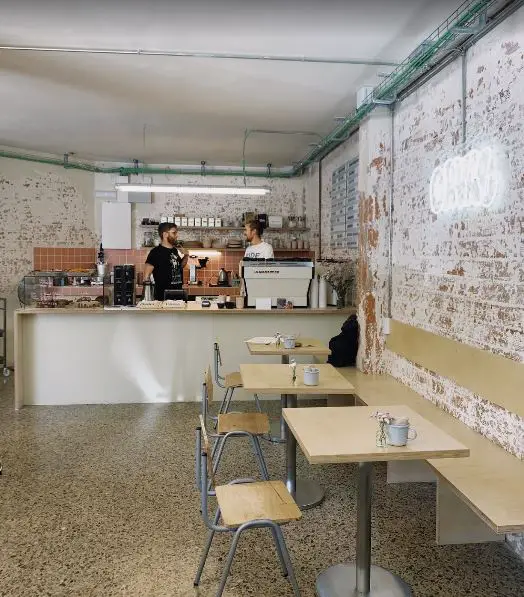 If you are looking best coffee in Barcelona, this latest member opened in 2019 sure will give you the amazing coffee. It is no other place in your bucket list.  The coffee in this cafe is awesome, the food is awesome, the people are awesome. The Orval Barcelona is located near Arc de Triumf and Park de la Ciutadella, a 10 minutes walk from the upper part of El Born.
Address: Carrer de Buenaventura Muñoz, 31, 08018 Barcelona
Opening Time: Opens at 10 AM
4. Café Cometa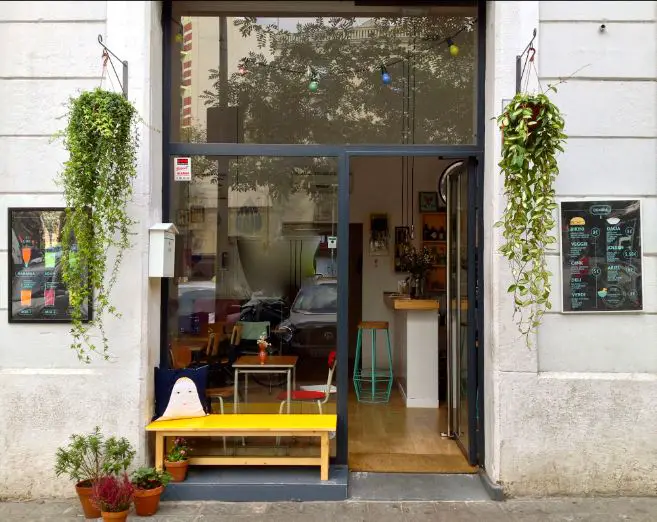 Café Cometa is located in the district of Sant Antoni, becoming more and more popular among locals as well as tourists. It's a great area close to downtown to get your caffeine fix and considered in the best coffee shops in Barcelona to study. The style of Café Cometa is clearly influenced by Scandinavian design. Wooden design, pastel shades with lots of white space and a big map showing Denmark and the rest of Scandinavia. For delicious brownies and other cakes just come here. It is a beautiful place, but also really popular and therefore crowded.
Address: Carrer del Parlament, 20, 08015 Barcelona.
Opening Time: Opens at 9 AM




5. Espai Joliu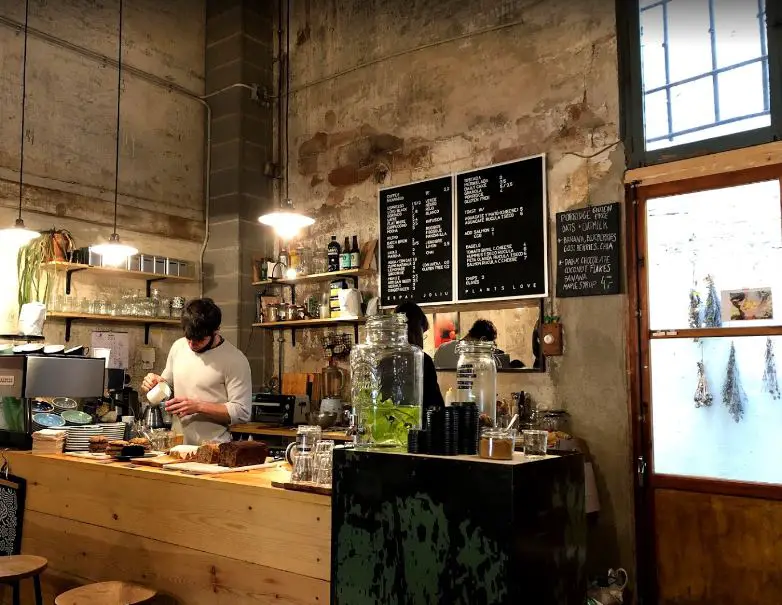 It is a gorgeous cafe in the neighborhood of Poble Nou, near Bogatell beach and Torre Agbar. The area is also a great one to stay. Espai Joliu offers free WiFi, quirky, vintage design and a super-cozy vibe. Many students come here for their break or free time to study, read, work. This is also a real romantic spot to have a coffee for first dates. Apart from the various variety of coffee,  here avocado-cheese sandwiches and freshly baked cake also served. If you are looking for the best coffee shops in Barcelona to work, just sit here. They get their coffee beans from the best supplier in town, the Nomad Coffee.
Address: Carrer de Badajoz, 95, 08005 Barcelona, Spain.
Opening Time: Opens at 9 AM
Read More: Best Wine Bars in Barcelona
6. Bicioci Bike Café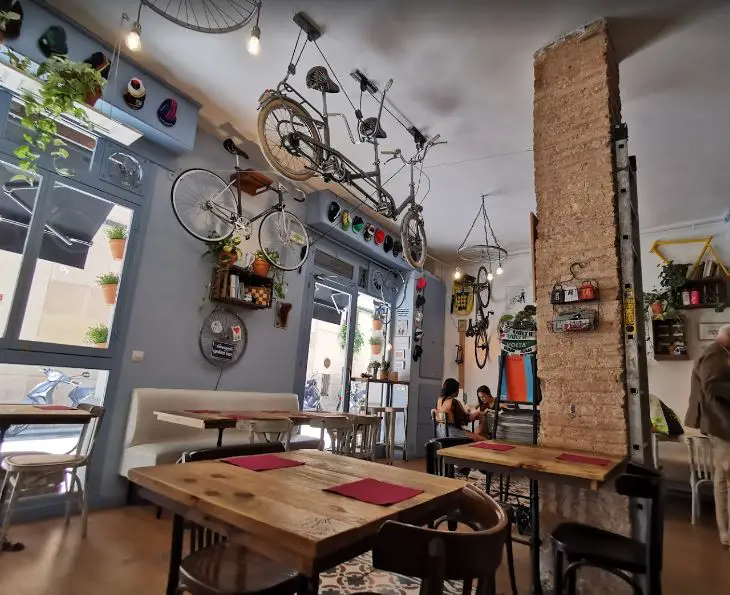 This cafe combining a hipster design with bicycles, café, and pizza, et voila. It is located in the bohemian neighborhood of Gracia and invites you to discover the less-touristy Gracia right after you had your daily coffee. We will definitely love the creative pallets design and the old window frames now used as actual frames. Awesome design, good vibes, top coffee are enough to visit this place once. 
Address: Carrer de Venus, 1-3, Barcelona, Spain. 
Opening Time: Opens at 9:30 AM




7. SKYE Coffee Co.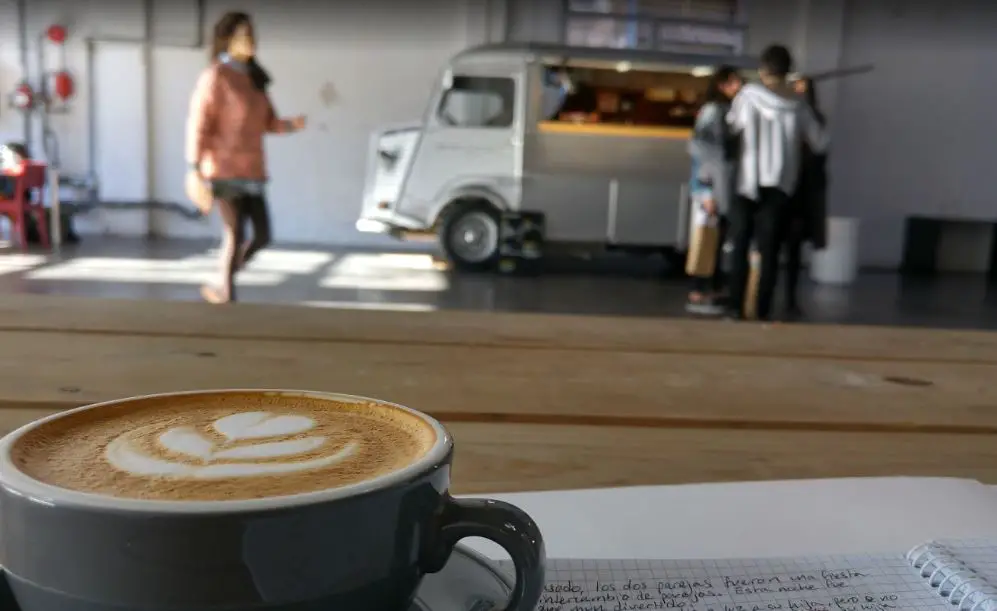 They say good things come in small sizes, and if SKYE Coffee is anything to go by then this is very much the case. Operating from a coffee truck parked up inside a converted warehouse, SKYE Coffee is no rookie in the art of coffee-making. The hip industrial setting also doesn't hurt, and come late morning, you'll see the space nearly doubles as a co-working space for freelancers and creatives. But it's not all about the looks; SKYE is serious about their coffee and is widely considered to deserve their spot among the best places for a caffeine fix in Barcelona.
Address: 88 Carrer de Pamplona, Barcelona, Catalunya, 8018, Spain.
Opening Time: Opens at 9 AM
8. Nomad Coffee Productions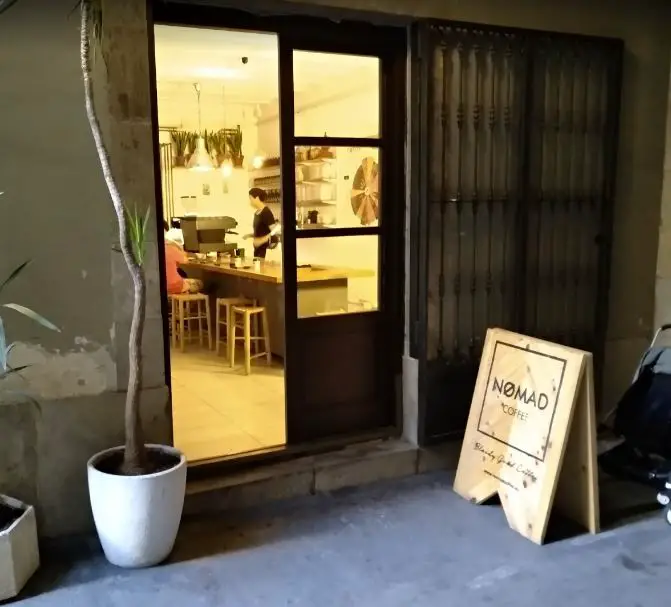 This café is a hidden gem in the district of El Born, not far away from, where you get one of the best coffee shops in Barcelona. If you come here during summer, ask for their specials of cold brew and cold drip. They also provide coffee beans to many other cafes in Barcelona. Keep in mind, there are actually two nomad coffees and both have no Wi-fi. 
Address: Passtage Sert, 12 (C. de Trafalgar), 08003 Barcelona.
Opening Time: Opens at 8:30 AM
Visit: Beautiful National Parks in Spain
9. Bar Tarambana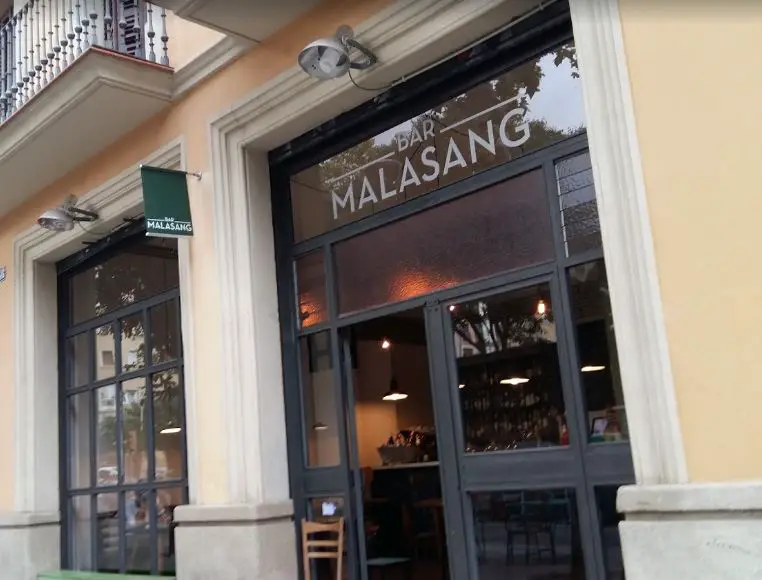 Bar Tarambana is a cozy place inside an old, typical building in the district of Eixample. Big windows make this place very bright, decorated with rustic tables. The dished served are the typical Mediterranean. If you come to this best cafe in barcelona Spain later the day, you have plenty of options for cocktails too. This is the option to have a drink after work is done and the last email sent.
Address: Carrer del Comte Borrell, 148, 08015 Barcelona.
Opening Time: Opens at 9 AM
10. Cafeteria del Centre Cívic Can Deu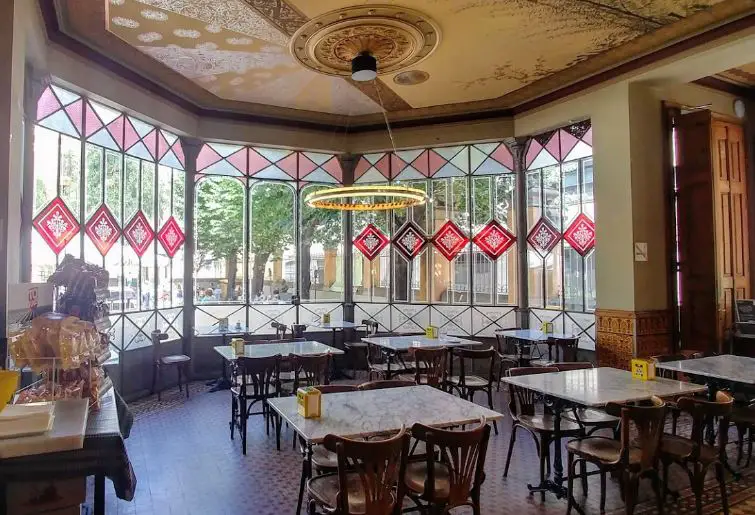 You get a lovely outdoor terrace, friendly service, and local vibes just melt your heart. IT is not located in the city center, away from the tourist crowds in the district of Les Corts, the cafeteria del Center Cívic Can Deu is a top choice for having a tea, café con leche, or a cold beer in the warm sun. It is located in a beautiful modernist building. Long-time ago it was the residence of the family Deu.  In 1986 this place became a so-called civic center and hosts now many different activities and events for the tourists and locals. 
Address: Vilamur, 25, Les Corts, 08014 Barcelona. 
Opening Time: Opens at 9 AM
11. Granja Petitbo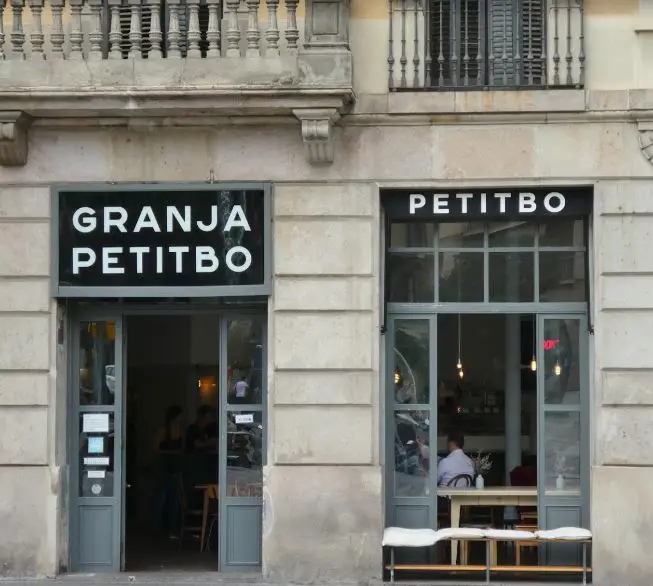 Brunch deluxe, the best cafe in barcelona is a cozy place that provides delicious coffee, several tasty and healthy smoothies, and yes indeed, no WiFi. That is exactly the reason why digital nomads and freelancers love to come here. Get disconnected from the internet, get some healthy food and drinks, and sit next to other nerds & geeks at the long wooden table, decorated with small green and yellow flowers.
Address: Passeig de Sant Joan, 82, 08009 Barcelona.
Opening Time: Opens at 9 AM
Related Post: 




So these are the best coffee shops in Barcelona, with respect to the best time to go, address and coffee. You can plan according to your comfort. I hope you will love this article as we have tried to provide you as per your concern and kindly share your views in the comment section.
The post Don't-Miss Famous Coffee Shops in Barcelona | Barcelona Coffee Shops appeared first on World Tour & Travel Guide, Get Travel Tips, Information, Discover Travel Destination | Adequate Travel.