Barcelona's wine culture is so different from others. Where you can have a glass of delicious Rioja or Ribera Del Duero for just 2 Euros? In Barcelona, there is a vast variety of blends and a number of vineyards from which the wines are from. Barcelona's top wine bars present the country's large variety and eclectic selection. Whether you just want to have a few glasses with some tapas in a cool and fun setting or in the mood for a professional tasting, there are plenty of great wine bars throughout the city that will definitely make you feel amazing.
List of Wine Bars Barcelona
1. Bar Salvatge
Bar Salvatge is an innovative and popular wine bar in Barcelona with the aim of sharing the culture of natural wine with everyone. They offer wine by the glass at fabulously refreshing prices ranging from €2 to €6. The wine is served out of eight rotating tapped barrels, plus one filled with Rubén Parera vermouth. Parera also happens to be responsible for the interior design, which features plenty of wood, beautiful posters of wine fairs, and a wild neon sign on the ceiling that bathes the place in the light. They also offer a good selection of snacks to keep something in your belly.
Address: Carrer de Verdi, 50, 08012 Barcelona, Spain
Contact: barsalvatge.com +34 932 52 97 67
Opening Time:  6:30 PM
Visit: Beautiful National Parks in Spain
2. Can Cisa / Bar Brutal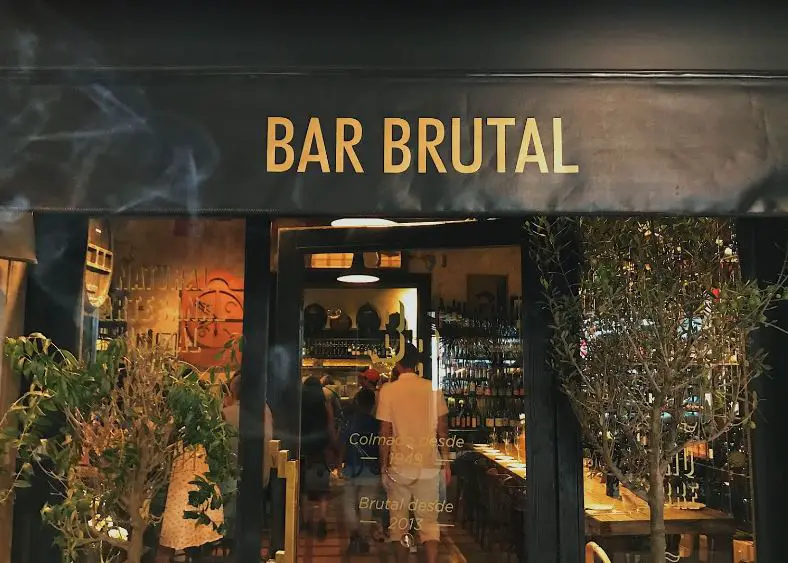 In the pleasantly cool, shadowy interior of Can Cisa, and best wine bar in Barcelona you can appreciate the care that's gone into the restoration of a neighborhood bar. Their respect for the tradition of purchasing wine from the barrel, in addition to some local pressure, convinced them to join a classic bodega at the entrance, with a wine bar at the back. They stock 300 wines, all from organic or biodynamic producers around the world, creating the feeling of a local old-style tavern that sells vermouth by the liter.
Address: Carrer de la Princesa, 14, 08003 Barcelona, Spain
Contact: cancisa.cat +34 933 19 98 81
Opening Time: 1:00 PM




3. Zona d'Ombra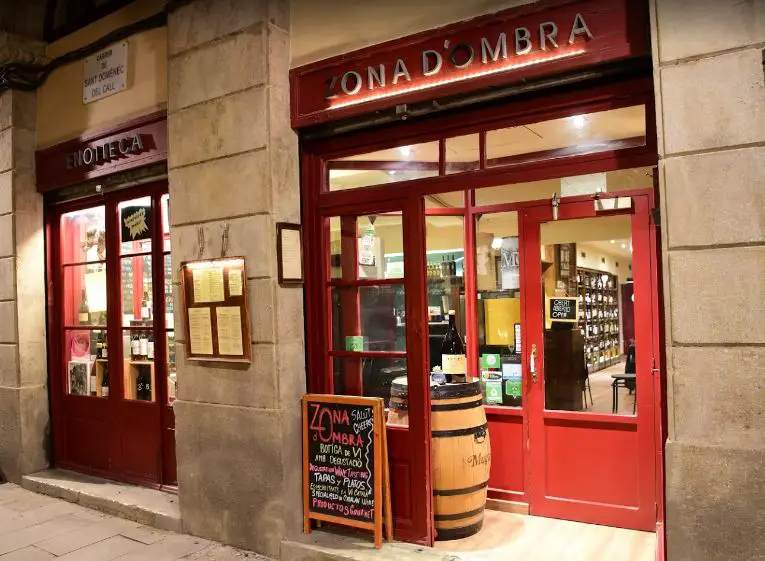 The love of Italian culture is evident here, where the wines from around Spain as well as a good selection of Italian wines they like, and the popular Venetian spritz. If you want natural wine bar Barcelona to stick around and have some goat's cheese croquettes or Iberian ham with your bottle, you'll have to pay a small corkage fee, a point where this spot differs from its Italian counterparts, who happily pile more and more food on the bar or your table at no extra charge.
Address: Carrer de Salomó ben Adret, 12, 08002 Barcelona, Spain
Contact: zonadombra.es +34 935 00 58 02
Opening Time: 12 PM
Tour: Popular Castles in Spain
4. Vila Viniteca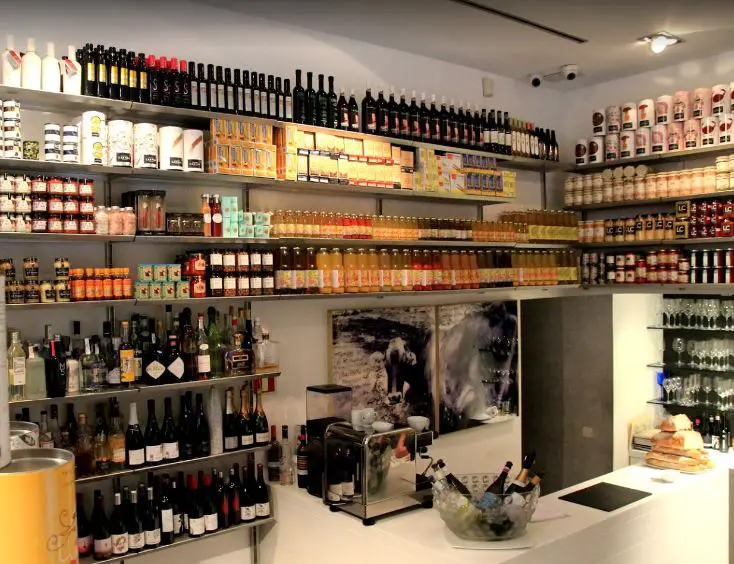 If you want to do a wine tasting, you'll find this bodega in the heart of the Born. You can settle in at one of the four tables,  follow the recommendations of Eva Vila and wine bar in Barcelona. The Pétalos del Bierzo wine was as subtle as I've ever had, and it paired incredibly with both the cheese and meats I tried as well. Yes, they also have a great food section: Vila Viniteca is one of those places where you can indeed taste the world: the world of fine wines, refined cheeses, and select cured meats.
Address: Carrer dels Agullers, 7, 08003 Barcelona, Spain.
Contact: vilaviniteca.es +34 902 32 77 77
Opening Time: 8:30AM




5. Monvínic
You won't want to miss a visit to Monvínic if you've got a sophisticated palate the brainchild of Sergi Ferrer-Salat and a wine bar/restaurant that has become iconic over the years. It is known as the best natural wine bar in Barcelona. Even more so since Ariadna Julian took over in a kitchen that cooks up exquisite dishes in every sense. In addition to the wine bar (the cellar boasts 3,000 varieties), restaurant and award-winning decor, there's also a library, lounges, and the privileged chef's table in the kitchen. 
Address: Carrer de la Diputació, 249, 08007 Barcelona, Spain
Contact: monvinic.com +34 932 72 61 87
Opening Time: 1:30 PM
Get: Guide to Bullfighting in Spain
6. La Vinoteca Torres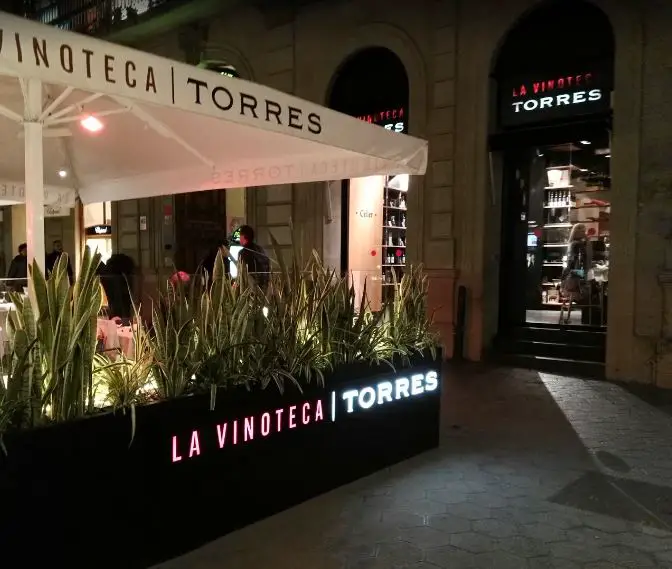 La Vinoteca Torres, the best wine bar in Barcelona from the viticultural giant with an organic soul, has a goal to be known as a pleasant and cozy place, which stands out for its top gastronomy and harmony with the wines. And so it is: the menu is full of dishes that are easy to pair, well-thought-out and tasty, with a nod to Penedès products – a big hit is a chicken from Vilafranca, glazed with shallot and carrots. And the wine list has a thousand varieties by the glass or by the bottle that you might not be able to taste in just one visit.
Address: Passeig de Gràcia, 78, 08008 Barcelona, Spain
Contact: lavinotecatorres.com  +34 932 72 66 25
Opening Time:  12:00 pm




7. El Diset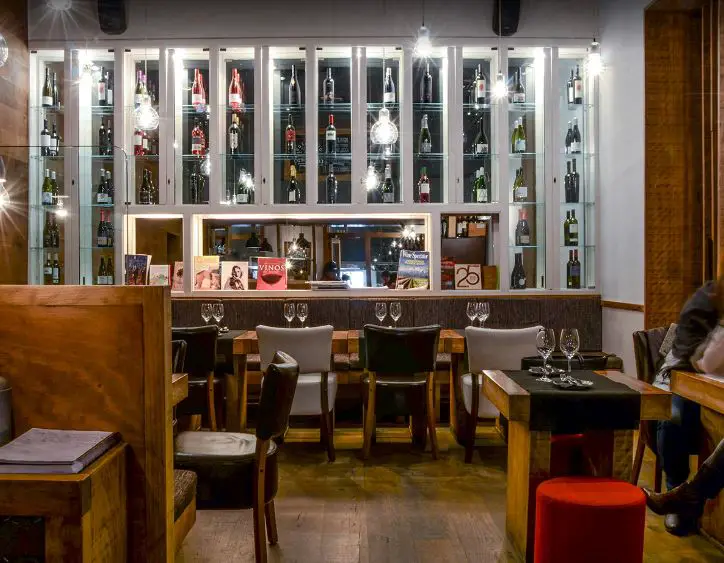 El Diset boasts a wine list with over 60 Spanish wines, just next to the Passeig del Born as well as bottles from France, Italy, Germany, and Portugal. You're surrounded by bottle-filled fridges with all the colors in the wine rainbow: white, rose, red and sparkling. Also, helpfully enough, this is one of the only places in Barcelona where you can taste champagne by the glass, without purchasing the entire bottle. This is the top wine bar Barcelona.  They have a good idea of what value means, and the snack menu doesn't come up short, featuring good matches for whatever you fancy. 
Address: Carrer Antic de Sant Joan, 3, 08003 Barcelona, Spain
Contact : eldiset.com +34 932 68 19 87
Opening Time: 7 PM
Discover: Why Spain is Famous 
8. Els Sortidors del Parlament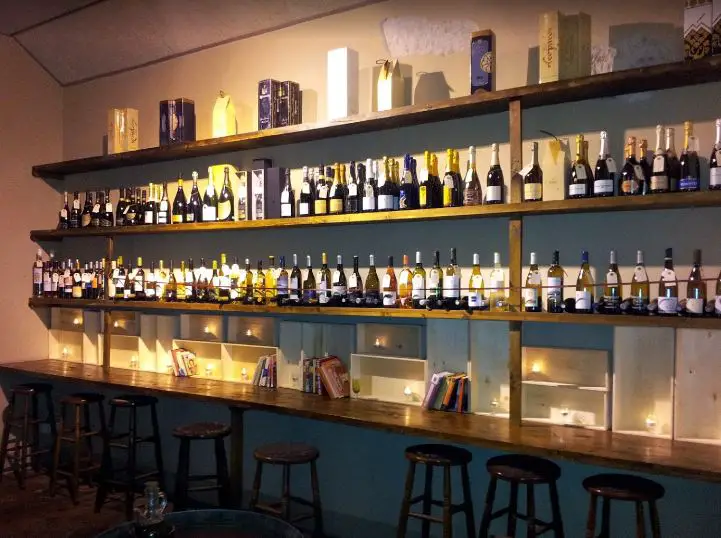 Lovers of good wine and tapas will be happy here because it is the chicest bars in Barcelona. At Els Sortidors del Parlament they offer a stunning selection of wines from around the world, with a good range of varieties from Catalonia, all at shop prices and with a corkage charge of around €5. Propped against a barrel, you can enjoy a drink with selected cured meats and tinned products, and unusual tapas such as the quail egg omelet with black truffle oil.
Address: Carrer del Parlament, 53, 08015 Barcelona, Spain
Contact: +34 934 41 16 02
Openingh Time: 5:00 PM



9. Casa Mariol Wine Bar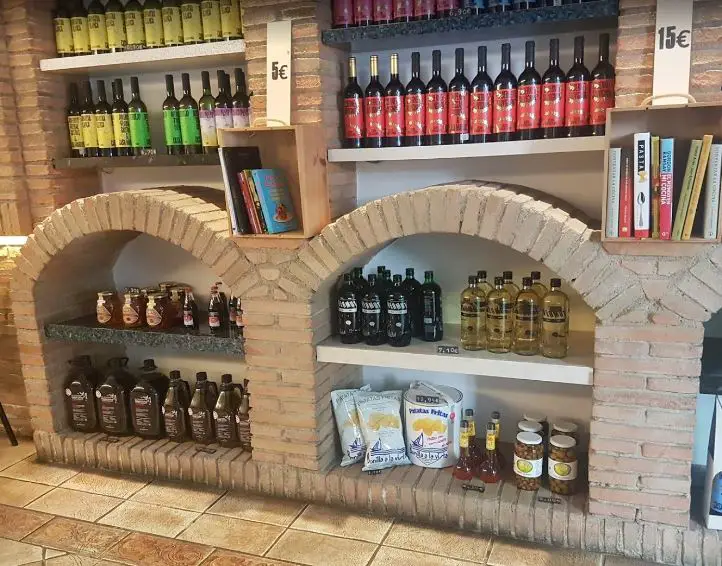 At the Casa Mariol Wine Bar, which is a piece of the bodega of a similar name, you'll get the opportunity to become more acquainted with Suau, which is an adaptation of a drink (a mix of pop and espresso) that was famous in the Ribera de l'Ebre district decades ago. You can also taste cask wines from the Ebre, accompanied by a nice 'clot a' (bread stuffed with herring, onions, tomatoes, and garlic), and then top it all off with delicious cakes from Batea (a town in the Ebre) at this famous wine bar in Barcelona.
Address: Carrer del Rosselló, 442, 08025 Barcelona, Spain
Contact: casamariol.com +34 934 36 76 28
Opening Time: 10 AM
10. L'Ànima del Vi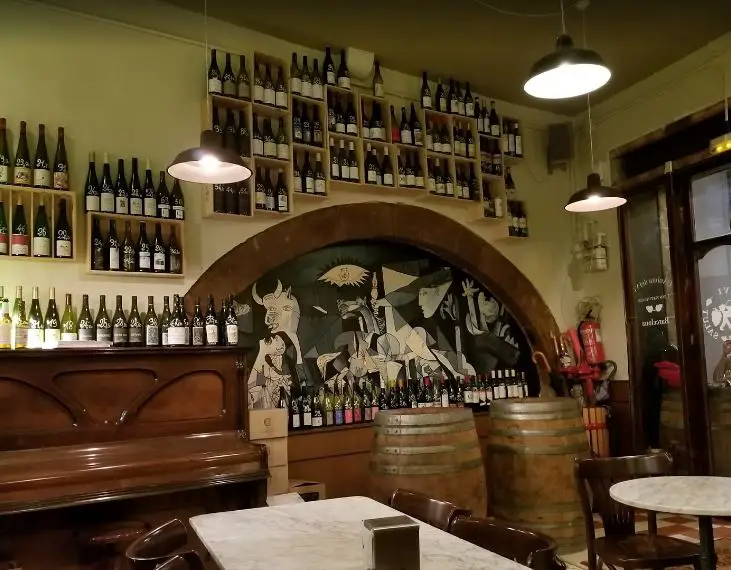 At L'Ànima del Vi, a popular wine bar in Barcelona they only work with natural wines with no additives that have managed to avoid chemical interference and human manipulation to reach your palate in their purest state. You can also get some great eats here, like the amazing octopus and potato salad or a delicate duck pâté. You're in an elegant Catalan-French mash-up.  But their passion for natural wines is what really makes the collection at L'Ànima del Vi something of a majestic exhibition of varieties that sometimes, unfairly, diminishes the role of the small treasures from the kitchen in the back. 
Address: Carrer dels Vigatans, 8, 08003 Barcelona, Spain
Contact: lanimadelvi.com +34 933 68 36 12
Opening Time: 7PM
Related Post: 




So these are the best wine bar in Barcelona, with respect to the opening time and best wine. You can plan according to your comfort. I hope you will love this article as we have tried to provide you as per your concern and kindly share your views in the comment section.
The post Top 10 Famous Wine Bars in Barcelona | Best Wine Bars in Barcelona  appeared first on World Tour & Travel Guide, Get Travel Tips, Information, Discover Travel Destination | Adequate Travel.