Get ready for the Diwali celebration this year with your family and friends while you light up the 'Diya' and 'Candles' to celebrate the victory of light over darkness. From delicious delectable to exquisite lanterns, India is ready to celebrate joyfully this year's festival of lights. One of the most important and celebrated Hindu festivals is also celebrated in different parts of the world is Diwali.  
Other than India, Diwali celebrations are famous in USA and UAE, and many European countries. India is the home of various culture and customs and every region in India have its history and culture hence their festivals and ways of celebrating festivals are also different. However, Diwali is one of the very few festivals in India which is celebrated by the whole country. 
However, as mentioned above, the ways of Diwali celebrations in every state or region of India are different. In one place, Rajasthan mixes its spices in the Diwali celebration, Gujaratis make sure that they add sweetness for their loved ones during Diwali. Every state adds its flavor to Diwali celebrations and makes this beautiful festival more lively and exciting.  
There are places in India where Diwali celebrations are one of a kind. In short, you will get to witness different kinds of Diwali celebrations in different regions of the country. The following are the places where you can travel during Diwali celebrations. 
1. Varanasi
One of the oldest cities in the world, Varanasi is famous for the Ganga aarti, 80 ghats, and Kashi Vishwanath temple but have you ever witnessed the grandeur of Diwali in Varanasi? If not, plan your trip to this holiest city and celebrate your Diwali beside 'Ganga Ghat' this year.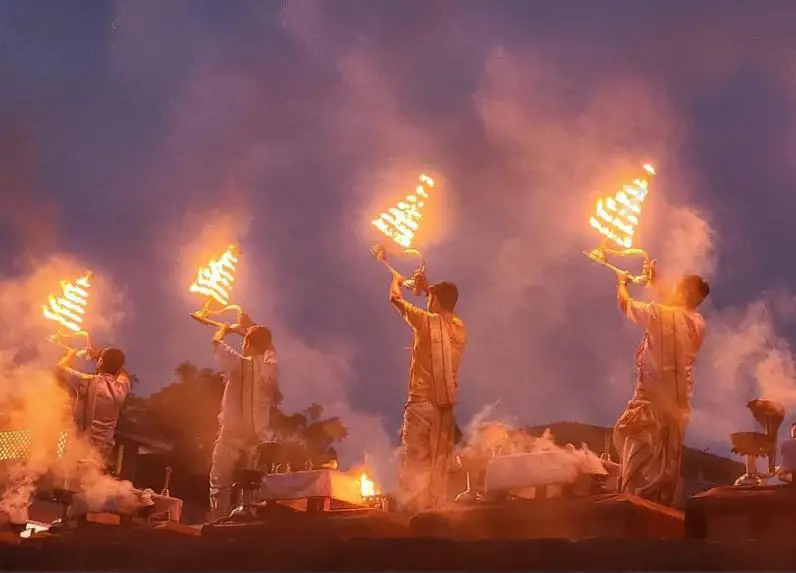 Make sure that you choose your hotel room beforehand to avoid the ruckus and inconvenience. Varanasi is a tourist place and one of the best places for a Diwali vacation in India. You can enjoy a grand 'Aarti' at 80 Ghat with your friends and family. 
2. Jaipur
The Pink City turns yellowish with bright lights everywhere marking the celebration of Diwali in India. Monuments, markets, restaurants, parks, basically the whole street decked up with colorful lights. Monuments that look more aesthetic when covered with bright lights will surely make you awestruck. 
All the tourist attractions are decorated and people visit these famous tourist places in Jaipur to get a glance at the beauty during Diwali. The dazzling bright light makes it worth it to visit and witness the astonishing site. 
3. Kolkata
Famously known as the 'Cultural Capital of India', Kolkata celebrates Diwali like no other state. The people here do not shy to show their enthusiasm here and you will witness a pool of human beings in the streets of Kolkata. Every house and area is lit up brilliantly and will compel you to stop having a keen look at every monument and its decoration.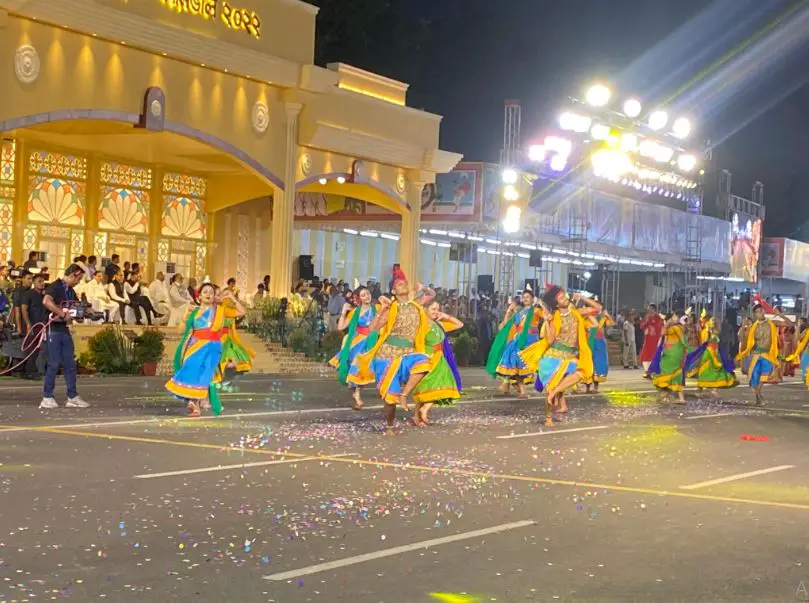 Many huge pandals of Goddess Kali are decked up with brightness. This mesmerizing scene is hard to miss which is why you must visit Kolkata to witness this striking site. 
4. Ayodhya
A hometown of Lord Ram, Ayodhya's grandeur celebration is hard to match and by far it is one of the best places for Diwali celebrations in India. Located in UP, this city is known for its world record of lighting maximum numbers of 'Diyas' at a single time. Lakhs of diyas light up during Diwali making a world record. Every year Ayodhya beat its previous record and creates a new one.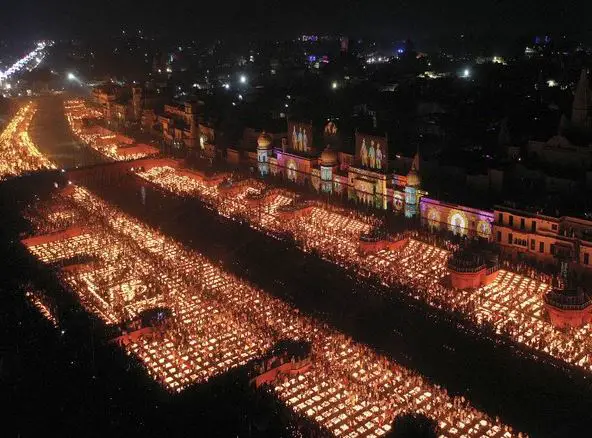 Due to the pandemic, Ayodhya was not able to celebrate its Diwali as it used to in 2020 but this year is different. Again this city will create a world record and many people will come and witness this magnanimous scene. Indians love to travel to Ayodhya during the Diwali holidays to witness the world record. 
5. Delhi
When it comes to Diwali celebrations, Delhi can never fail. You would be delighted to view some of the spectacular works at the Diwali Bazaar if you were hoping to have a ball shopping in the streets of Delhi to update your home décor or clothes. Delhi brightens up the city's Diwali celebrations with its fine handicrafts and yearly Dastkar Festival of Lights Diwali Mela.
Given that it offers all the benefits you want to ring in the festival of lights, Delhi is one of the greatest destinations to spend Diwali.
6. Udaipur
The lineup appears to improve each year. This year, with the well-known Ash King and Ritviz, it gets even better than it did last year with performers like Papon and hip DJs.
Festivals, where people light lanterns, may be known to you from Asia, but they also occur in India. To celebrate Diwali in an environmentally responsible manner, all of the visitors release hundreds of lanterns into the sky after 10:00 pm.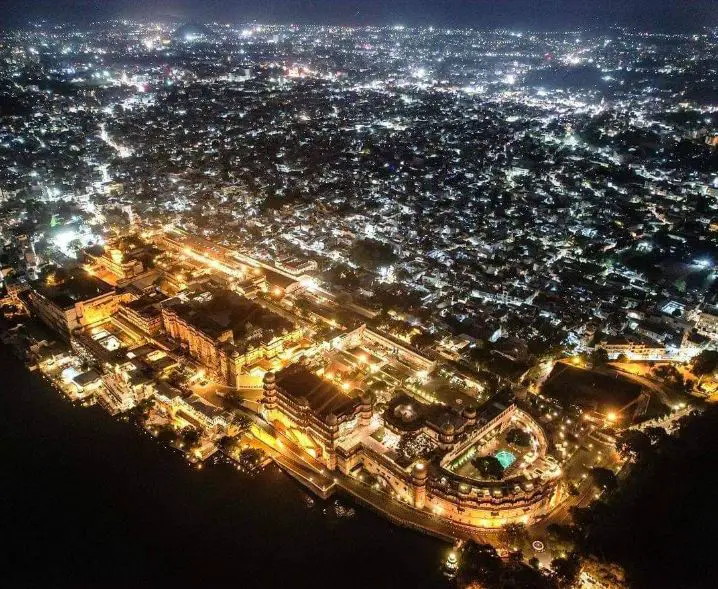 This event, which was founded on the principle of bringing people together, continues to emphasize the importance of gathering your loved ones for a fun-filled evening.
7. Amritsar
In Amritsar, Bandi Chhor Divas, a Sikh holiday, and Diwali both take place at the same time. The sixth Sikh guru, Guru Hargobind Sahib, who was wrongfully imprisoned for his ideas along with many other political prisoners whom he eventually assisted in freeing, returns from jail on this day.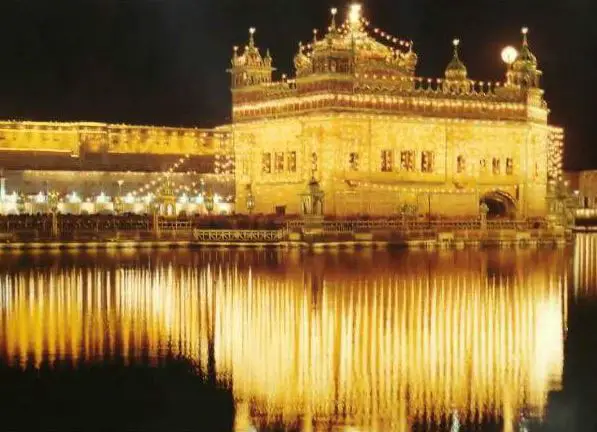 Bandi Chhor Divas are observed by lighting up houses and Sikh temples, hosting sizable feasts, exchanging gifts, and spending time with family.
Because it is the home of the renowned Golden Temple, Amritsar is a significant destination in the Sikh religion. Visit the Golden Gate Bridge during Diwali.
Final Thought
These are the top 7 places to visit during Diwali in India and become the part of grand Diwali celebration. One of the prime spots for traveling, the aforementioned cities will make you feel more joyful for your Diwali celebrations. Make sure that you do your hotel bookings in advance to avoid any kind of hustle and problem on your trip. Pack your bags and witness the maneuver of different regions during Diwali celebrations.  
The post Diwali Celebrations: Places to visit in India during festival of lights appeared first on World Tour & Travel Guide, Get Travel Tips, Information, Discover Travel Destination | Adequate Travel.