Paris is often billed as a city of loves, but if you scratch the surface you'll find that Paris with kids a perfect destination to explore. Children will love strolling along the idyllic, wide-pavemented boulevards, marveling at the Seine and playing in the verdant Paris Parks. It's just a matter of planning your vacation around a few attractions that you're likely to enjoy. Here we are going to tell you about the best indoor and outdoor things to do with kids in Paris.
Best Things to Do in Paris with Kids
1. Disneyland Paris
Disneyland is specially meant for the kids. So let's spent a day or two at Disneyland Paris is sure to be a crowd-pleaser. The on-site resort facilities including a golf course, Disney Village, and Ranch camping grounds, can make the experience an amusing and relaxing one for adults too.
At Disneyland Paris be sure to join Mickey and friends for an unforgettable feast. Disneyland Paris will be the best things to do in Paris with Kids.
Address: Place des Frères Lumière, 77700 Chessy, France
Also read: Things to do in Paris with Toddlers
2. Eiffel Tower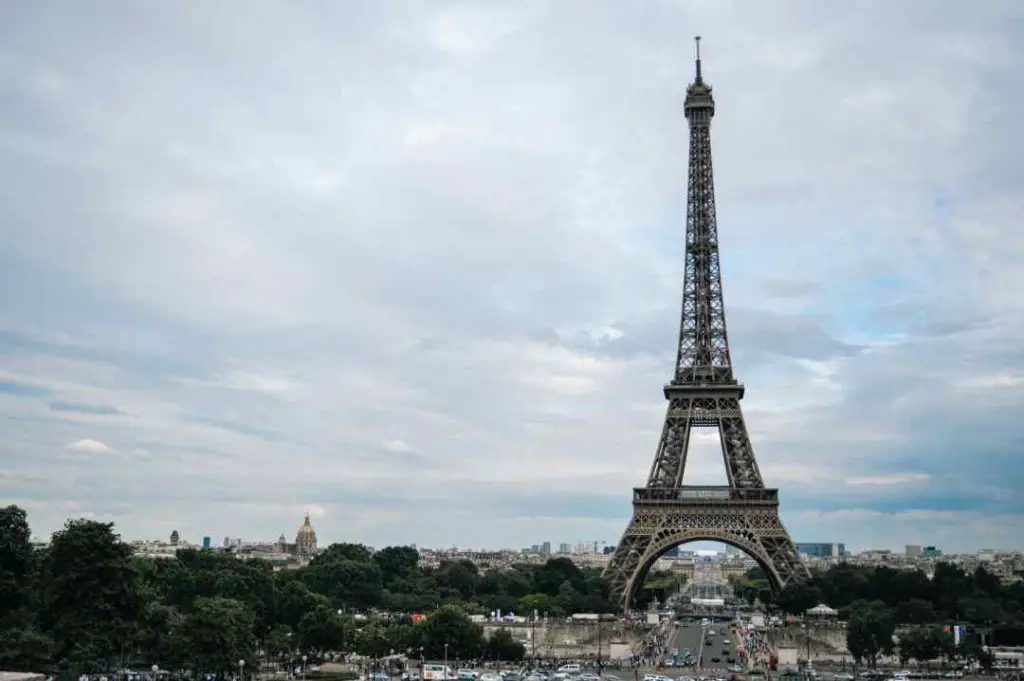 Every kid loves the Eiffel Tower, seeing the Eiffel Tower, is a must for anyone visiting the City of Lights and can be tackled one of two ways, depending on the ages of your children. I must say that if are along with your Older kids then don't use an elevator, wait in the shorter line to buy the cheaper stair tickets because kids will enjoy climbing the 600+ stairs to the top, but be sure to stop on the first level to see a short film on the history of the Eiffel Tower. Parents can rest their feet and have a cafe while soaking in the views and letting the kids run around.
For those of you who have kids under the ages of 6 can skip the trip to the top. Instead, bring a blanket and enjoy a picnic.
Address: Champ de Mars, 5 Avenue Anatole France, 75007 Paris, France
3. Paris, Parks, and Gardens
Parisian state parks are mainly known for it's stately, impeccably groomed, presented lanes, lawns, and flora, but they are also wonderful places to play and discover.it will be good for kids to play and have fun.
Address: 75006 Paris, France




4. Fishing – Day Trip
Fishing will be a great idea for the kids because they will love it and parents can spend their time nicely with their kids. So you should take your children on a fishing expedition and you will find yourself in small heaven providing the opportunity to do a little pond water fishing.
Read More: Things to Do in Paris at Night
Visiting Paris with Kids
5. Zoo
As we all know that every kid loves the Zoo a lot, and taking your kids to Zoo will be great fun for them.
There are lots of zoos in Paris.
Paris Zoological Park
Formerly it is known as the Bois de Vincennes Zoological Park, and commonly called the Vincennes Zoo it provides a facility of the National Museum of Natural History, located in the 12th arrondissement of Paris, which covers an area of 14.5 hectares in the Bois de Vincennes.
Address: Avenue Daumesnil, 75012 Paris, France
Opened: 2 June 1934
Number of animals: 1,000
Number of species: 180
The Rotunda of the Menagerie
This place is really wonderful. It doesn't have any very large animals but they are well kept and beautifully displayed. The pair of snow leopards are truly beautiful and the selection of owls are the best and your kids will love it a lot.
Address: 57 Rue Cuvier, 75005 Paris, France
6. The Circus
Paris has many popular circuses, In Paris, there are many theatres that put on special children's shows. There's nothing like a circus show for family entertainment. Kids and parents love watching the thrilling acts of jugglers, clowns, acrobats, and wild animal trainers.
Here is a list of the famous circus.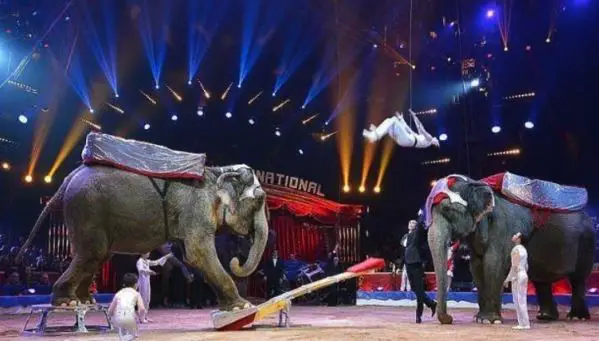 Cirque Bouglione
The Cirque Bouglione has plenty of shows and this 170-year-old company has always offered: magic, laughter, and surprise. In the ring, artists, acrobats, magicians, and clowns captivate kids and grown-ups in a two-hour show full of energy and poetry.
Address: 110 rue Amelot,75011 Paris
Cirque Pinder
It has the latest show: an all-new production mixing classic and modern circus acts under the direction of a husband-and-wife team, the Edelsteins. Jugglers, acrobats, exotic and domestic animals take over the big top at this thrilling two-hour show, which will captivate kids and adults alike.
Address: Bois de Vincennes,75012 Paris




7. Notre Dame Cathedral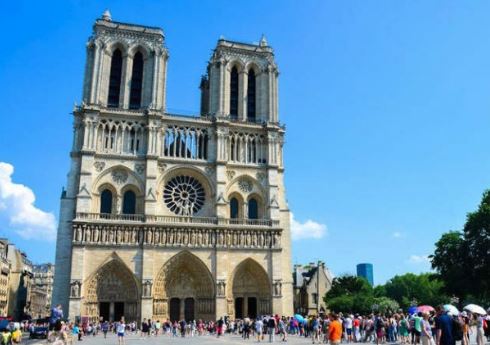 It's easy to spend a few hours walking in and around the church looking at the gargoyles, artwork, gothic architecture, and intricate facade featuring biblical characters and it's the main benefit is that our kids will get interested in knowing the information related to those things.
There is a pretty playground behind the cathedral with fabulous views across the Seine, especially for the kids. In winter they can go skating in front of the nearby Hotel de Ville and in summer enjoy the fun at Paris-Plages when the main road on the Right Bank is turned into a beach. And can have ice cream at Berthillon.
Don't miss: Notre Dame Cathedral Interesting Facts
Opening Hours: 8 am to 6:45 pm Monday to Friday, 8 am to 7:15 Saturday and Sunday.
8. Natural History Museum
The museum has a lot to see and can easily fill 3 or 4 hours, kids will love the butterfly display.
There are different types of giraffe present which attract kids with their heights, also some skeletons are placed over there which threatens them.
Opening Hours: Daily 07.30-20.00 summer, 08.00-17.30 winter.
Museum: Open Daily 10 am to 6 pm, closed Tuesday.
9.The Pantheon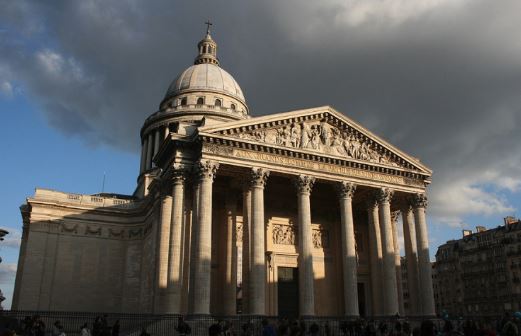 The size of the building will impress the kids, Then here comes the interesting fact that this cathedral-like building is not a place to worship God but the heroes of France. Louis IV intended it to be a church but during the Revolution, the Pantheon became a temple.
There is a giant pendulum that hangs from the ceiling as Leon Foucault carried out his experiments in the 19th century to prove the earth rotated on its axis.
Note: select pic of a giant pendulum at the pantheon.
Open Daily: 10 am to 6 pm




10. Palace of Versailles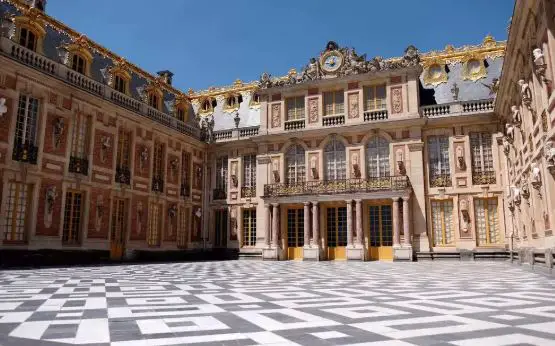 There is a guide in Paris and they get you to Versailles, take you to a farmer's market, and head out for a picnic in the Versailles gardens. Kids love it and have lots of fun. It is an awesome combination of superb palace and stunning gardens.
Versailles is a great trip with kids as there is so much variety of what you can see and do. The gardens are vast, so try to visit there on a fine day and buy online tickets to avoid Tuesdays and Saturdays when Versailles is busiest.
Opening Hours: 9 am to 6:30 pm from April 1 to October 31, 9 am to 5:30 from November 1 to March 31.
Closed Monday and public holidays.
Don't Miss These Articles
Here we discussed the things to do in Paris with Kids, we have explained well about the Best Things To Do In Paris With Kids which will be beneficial for you to visit Paris along with your kids. If you are planning your trip to Paris then please try to visit other blogs as well it will help you a lot. If you liked our blog please like it, comment in the below comment section, and share it.
The post Paris With Kids -Things to Do in Paris With Kids appeared first on World Tour & Travel Guide, Get Travel Tips, Information, Discover Travel Destination | Adequate Travel.