If you are planning your trip to Paris then you must be interested to know well about some French Restaurants in Paris. Paris has more restaurants per square foot than you can count when you go on vacation to Paris, you are supposed to be discovering the "Capital City of Food". Whether it's a piping hot pita stuffed with beef bourguignon or a 12-course tasting menu with a cinematic presentation, dining in Paris can't disappoint. The Best French Restaurants in Paris we highly recommend you are.
Some Famous French Restaurants in Paris
1. Bouillon Chartier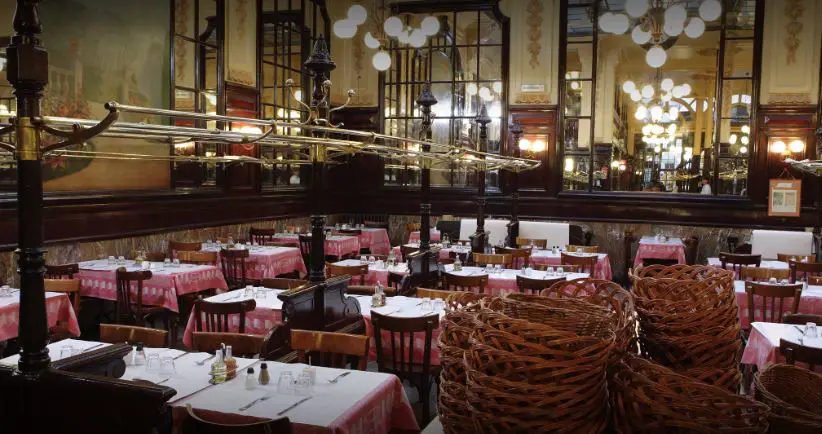 This restaurant draws constant crowds for its elegant turn-of-the-century dining room, around 300 people could have seats there at a time. There is a huge number of staff, they receive orders from customers on an on white paper tablecloths.
The best part of this restaurant is that, the inexpensive, traditional, and decent fare. The menu is classic (beef bourguignon, sauerkraut, sea bream, etc. The sides are as low as approx 2 Euros. main dishes are about $8-$10, and three courses can be enjoyed for approx, $20-$30.  
Address: 7 Rue du Faubourg Montmartre, 75009 Paris, France
2. Chez Gladines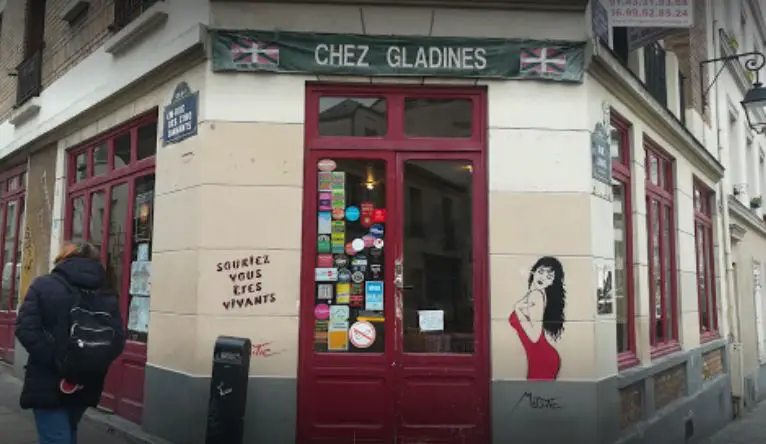 This relaxed and always stir kitchen in Paris offers quality French Basque-style meals for around $10-$20.
Hearty dishes like potatoes with ham and cantal cheese, enormous mixed salads.  Two forewarnings are required ie neither reservations nor credit cards are accepted, so arrive early and bring cash.
Address: 30 Rue des Cinq Diamants, 75013 Paris, France
3. Nous 4 Restaurants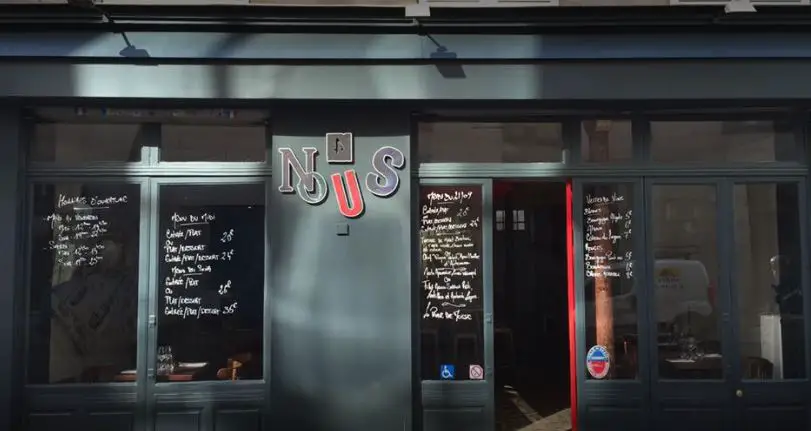 This kitchen is specialized in southwestern French cuisine offers authentic and budget-friendly lunch menus. There is a fixed menu with a starter, main course, and dessert is approx 25 Euros.
Address: 3 Rue Beccaria, 75012 Paris, France




4. Le Bistrot d'Andre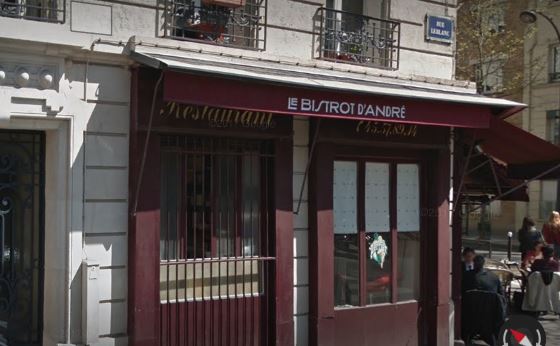 In this restaurant, the atmosphere created by the staff is homely and very welcoming. If you want to feel the passion of a great Bistrot then you must visit here, just avoid all the standard tourist restaurants and get yourself here and have food with the local Parisians and feel the city.
Expect to pay 12-20 Euros, approx  $16-$27 for normal food and approx $20 for your proper lunch.
Address: 232 Rue Saint-Charles, 75015 Paris, France
5. Polidor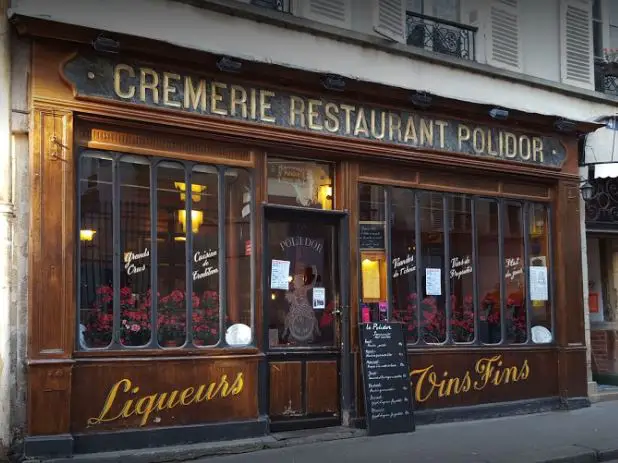 This restaurant is as far from yuppie or Nouvelle Cuisine as you may wish. Open since the 19th century, It is a typical French restaurant where you can expect to find your old favorite food from canard confit to Tarte Tatin. The decor will be shabby and lovable.
Here lunch menus available for 9 or 18 Euros (approx. $12-$24). Polidor's homemade pumpkin soup, tarts, and cakes are especially recommended so please try it. Don't forget to bring cash because credit cards not accepted.
Address: 41 Rue Monsieur le Prince, 75006 Paris, France
6. Chez Papa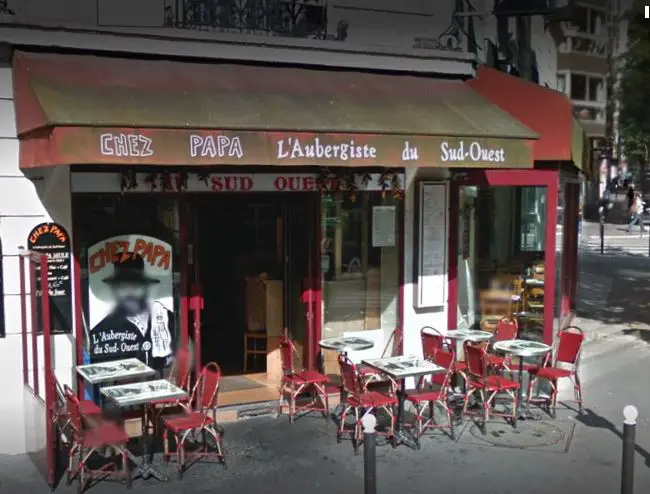 It is known as one of the city's best spots for copious French-southwest style salads and main courses, one can feast on delicacies such as magret de canard with leeks, or pan-seared foie gras with gingerbread crumbs for under $25. Lunch menus are a better value still costs approx $15.
Wine by the glass is budget-compatible too, at under $5.Here the best part is that, if you do not speak French the waiters know English.
Address: 6 Rue Gassendi, 75014 Paris, France




7. Le Coq Rico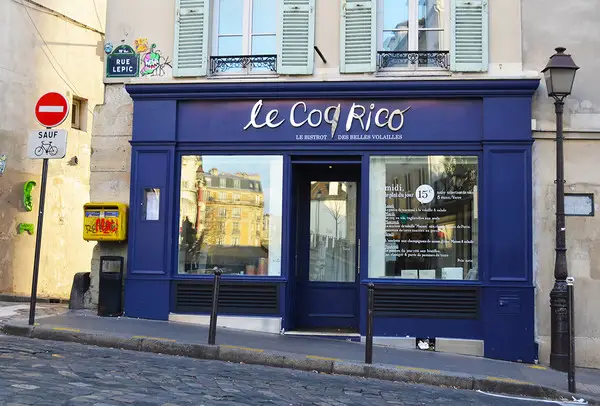 Just forget about KFC, because here is the place to properly eat chicken in Paris, Here a lot of traditional French meals are made with chicken, for one simple reason, almost it's the price is cheap to raise, and everybody could get at least one. But it does not mean that this restaurant is cheap.
Among all the restaurants in Montmartre, this restaurant offers meals that will not get under thirty euros per course. It is one of the famous French Restaurants in Paris because you will be able to get the famous poule-au-pot, which is the restaurant's specialty.
Address: 98 rue Lepic | 98 Rue Lepic, 75018 Paris, France
8. Bistrot Paul Bert
"This is one of the restaurants that is always recommended when people ask for a classic bistro experience," says Zimbeck. The bistro has a lively atmosphere and serves delicious steak fries and apple tart to their customers.
Address: 22 Rue Paul Bert, 75011 Paris, France
Hours: Closed Sunday and Monday; Open Tuesday-Saturday for lunch & dinner
9. Le Flamboire

Le Flamboire is for Lovers of barbecues and long-braised meats. They began with a daily special starter of sweet pepper soup with goat's cheese (€12). Desserts are in a similar mold: well-prepared classics like 100% cocoa chocolate mousse, chocolate fondant, pear and apple tart, and so on which costs around €10.
Address: 54 rue Blanche, Paris, 75009
10. Chez Germaine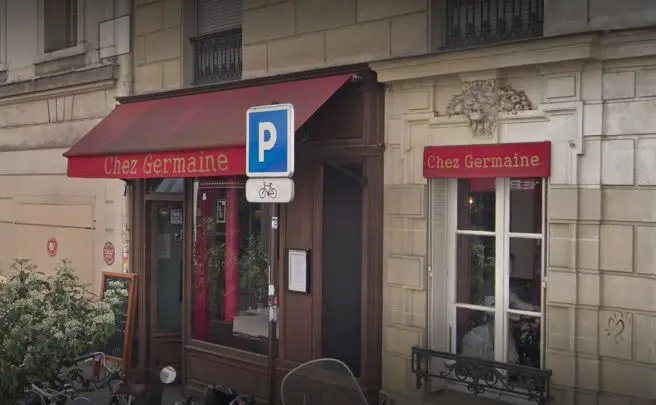 This simple family kitchen in the generally-posh 7th district offers up simple, classic dishes like gratin dauphinoise, pork with lentils, or herring with potatoes. No frills but French bistro favorites that won't compromise here your budget.
There is a set menu at 14 Euros, approx $18.60 which includes a starter, main course, and dessert. The quantity of food is enough and provides better service.
Address: 30 Rue Pierre Leroux, 75007 Paris, France
Here we have provided you the list of all Famous French Restaurants in Paris in this blog. I hope you all liked reading this blog. If you need some more information regarding restaurants in Paris, kindly visit our other blogs, it will be helpful for you. If you liked our blog please like it, comment in the below comment section and share it.
The post Best 10 French Restaurants in Paris appeared first on World Tour & Travel Guide, Get Travel Tips, Information, Discover Travel Destination | Adequate Travel.