The United Arab Emirates is located on the Arabian Peninsula's southeast end and a Middle Eastern country that is bordered by Saudi Arabia to the south and Oman to the east. The cities in the United Arab Emirates are worth visiting. With Iran and Qatar, the country also shares its maritime borders. The very interesting fact about UAE is the population of major cities in the United Arab Emirates was recorded 9.8 million in a recent census of which only 1.9 million were native Emiratis and the rest of all expatriates. The UAE is a federation established on December 2, 1971, having emirates. The country's oil reserves are the 7th largest in the world. Dubai is one of the biggest cities in UAE and capital too. is a  major international aviation hub and global. UAE's economy is mainly reliant on the natural gas and export of oil. The largest cities in United Arab Emirates are well developed with modern, urban landscapes. Most of the cities of the United Arab Emirates are also cosmopolitan by nature with a large proportion of the residents being foreign expatriates. Here, we present the major cities in UAE and the important features associated with these cities.
Cities of United Arab Emirates List
1. Dubai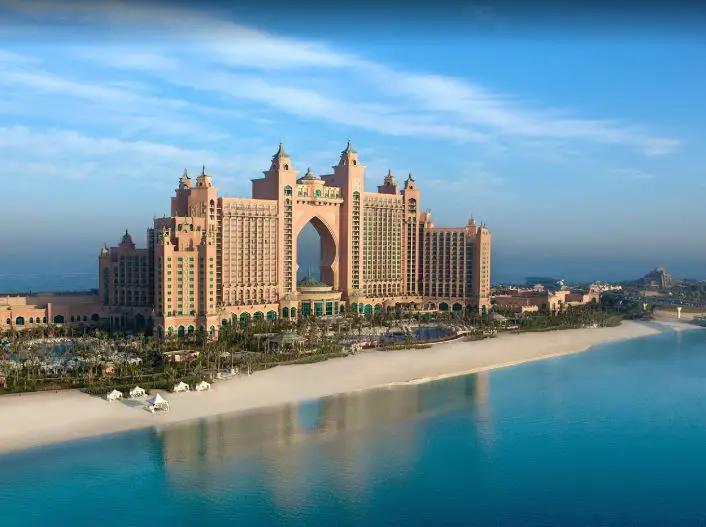 Dubai is one of the seven emirates that combine together to form the UAE. This global city is essentially a desert city. Dubai is mainly known for its lavish architecture, incredible skylines. For vacationers from all around the globe a plethora of tourist landmarks making it an ideal vacation spot. According to many tourists and travelers, it remains one of the popular cities in the United Arab Emirates. If you want to travel just book your tickets between November to April because it is a perfect time to travel Dubai. 
Read More: Best Cities in Sweden to Visit
2. Abu Dhabi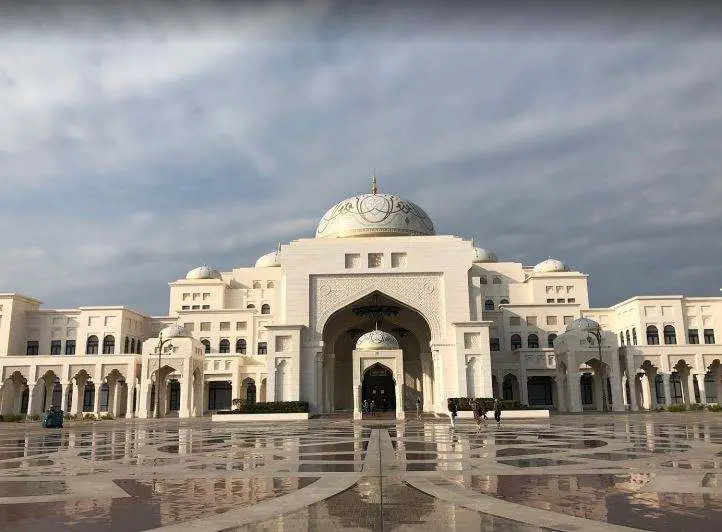 With the flair of traditional values combined with the modernism of the 21st century, Abu Dhabi is a luxurious metropolitan city in UAE. It is the largest of the seven Emirates, one of the big cities in the United Arab Emirates and referred to as a shopperês paradise. The best modern and historic architecture making it a must-visit destination and the city is dotted with some of the worldês. If you are making plans late October to April is the best time to go and Louvre Abu Dhabi,  Sheikh Zayed Grand Mosque and Ferrari World are the major tourist attractions.
3. Ras Al Khaimah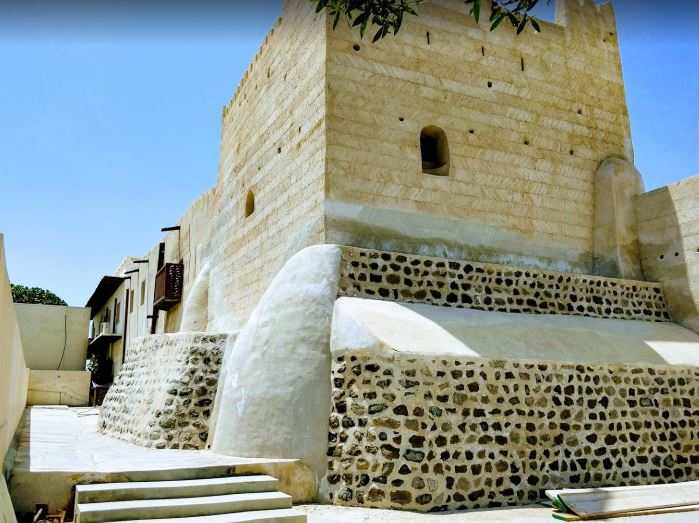 Get Ras Al Khaimah Hotel Deals
One of the most scenic emirates and one of the main cities in UAE, Ras Al-Khaimah is nestled along the Persian Gulf Coast at the northern end. This city is a perfect retreat for locals & tourists with its serene and long sandy beaches and calm environment. The city is known for Jebel Jais, Jazirat Al Hamra, Ras Al-Khaimah, and National Museum. October to mid-April is one of the ideal times to travel to this city.
Read more: Major Cities in Norway
4. Sharjah
Sharjah is known to be the art capital of the United States of Emirates. Through its landscape, Sharjah displays its history and heritage. Lots of museums and conservative living are the things you must see. Because of its beauty, Sharjah is known for Sharjah Desert Park, Al Qasba  Sharjah Aquarium and October to April is the best time to visit this one of the smart cities in the United Arab Emirates.
5. Al-Ain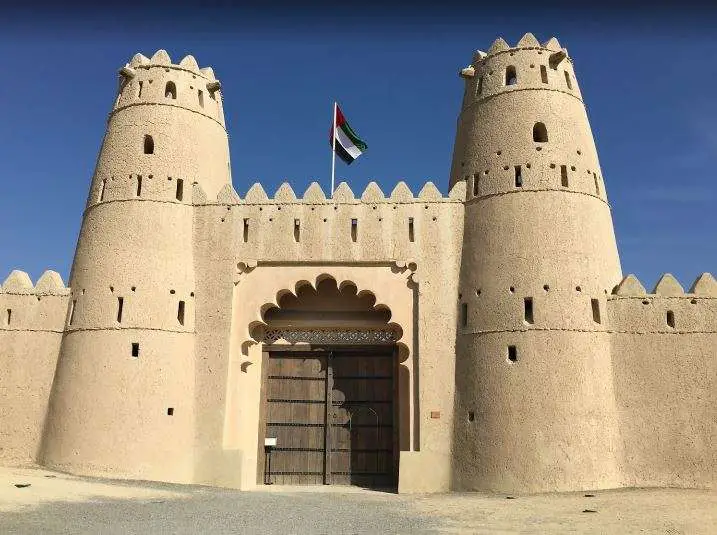 Al-Ain literally translates to 'the spring' in English, and once it was a vital oasis on caravan route from UAE to Oman. The oasis is still open to tourists. On the UAE – Oman border, Al Ain stands and is a small and sleepy city away from the hustle-bustle of the richest cities in UAE like Abu Dhabi and Dubai. It is largely known for its greenery, Jebel Hafeet  Al Ain Zoo Al Jahili Fort and is a beautiful sight to view in the midst of a desert. October to April is always the best time to travel to this city. 
Read More: Best city in Thailand
6. Fujairah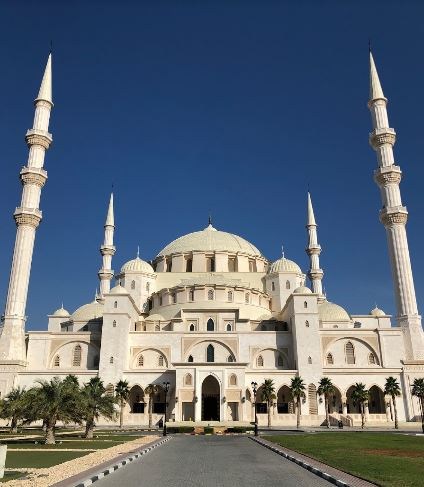 This youngest city in UAE is an industrial city settled along the east coast still reflecting an essence of simplicity in its lifestyle. This important city in the United Arab Emirates is known for these places like Fujairah Fort, Fujairah Village, Snoopy Island, and Al Bidyah Mosque. September to December and January to March are the perfect months to travel this city.
7. Kalba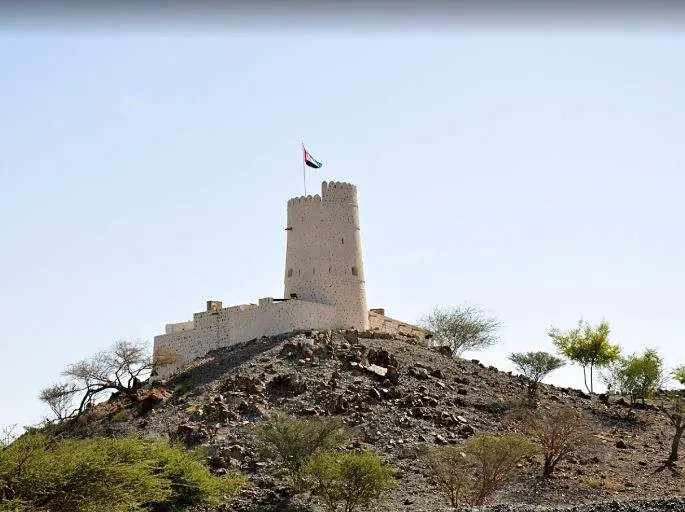 Kalba is one of the famous cities in the United Arab Emirates located near Sharjah. As an exclave of the Emirate of Sharjah, it is defined and that lies on the coastline bordering the Gulf of Oman. Interspaced between Oman and the emirate of Fujairah, it is particularly well known for Khor Kalba or the Kalba creek, a swampy area populated by thick mangrove forests deemed to be the oldest in Arabia. This city in UAE is also home to some of the rarest species and most amazing birds.
Read more: Major Cities in Macedonia
8. Ghayathi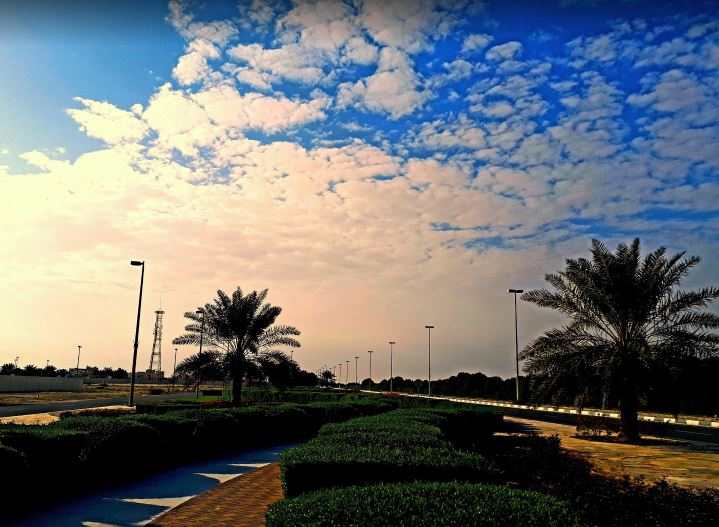 This city in UAE is about a 3-hour drive from Abu Dhabi and has earned the name of "a place in the middle of nowhere". You can relax here for a weekend, away from the city's rush, in a semi-urban Arabic atmosphere. it is counted in one of the best cities in UAE. The Western Hotel is one of the best bed 'n' breakfast places here and costs about AED 360. You can visit the Ghayathi Hypermarket to add some fun, Ruwais Mall and other nearby shopping hubs. Aquapark is also very famous in this beautiful city. 
9. Dhaid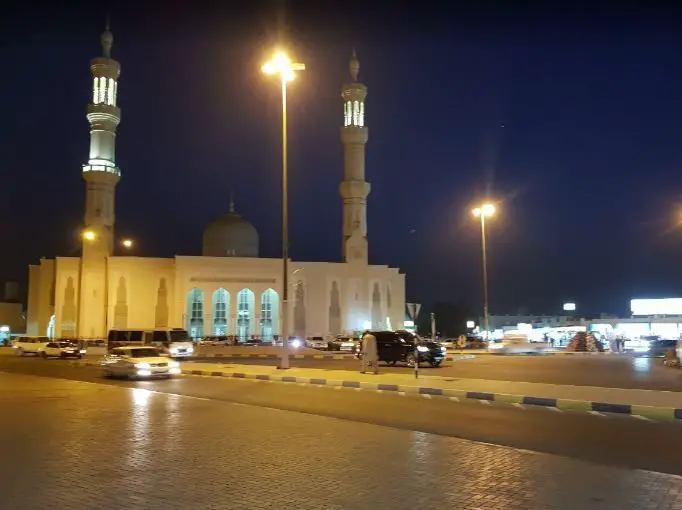 One of the top 10 cities in the United Arab Emirates for a relaxing getaway, Dhaid is mostly an oasis that doesn't have much to explore. Its Friday market is the most famous for pottery, carpets, dry fruits, and especially dates. You can experience the unique camel race that takes place at its camel race track. Bedouin Oasis Camp is the best place to spend the night here. You can reach here after 60 km, which is a drive of 50 minutes from Sharjah. In the city, you'll get to see large plantations of fruits and vegetables.
Read More: Cities in Tanzania
10. Dibba Al Hisn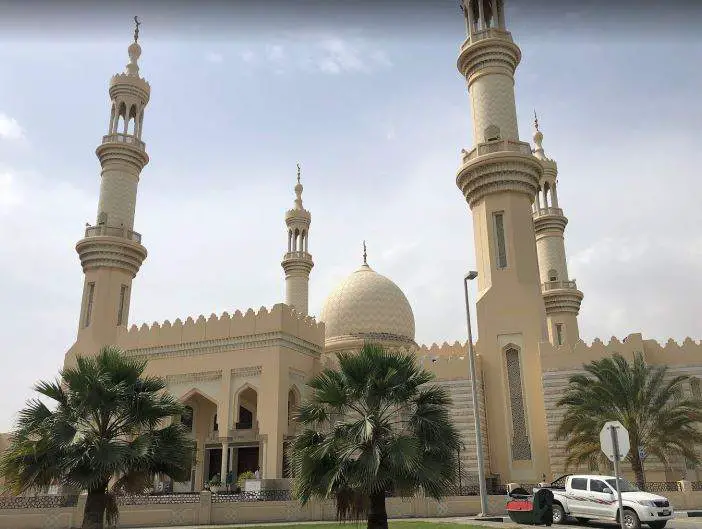 If you are looking for top cities in UAE the Dibba is for you. Dibba is known for its remnant Portuguese fortress, also where it got its name (Hisn) from. This city is at a distance of 148 km from Dubai. There's so much to see here that you'll be wayfaring the city all day.  You must visit the Dibba Society for Culture Arts and TheatreIf you're an artistic person. You could also sail along the coast in a dhow cruise and see the Dolphins dive by. As the seafood souk, Dibba has a very famous fish market. There are various affordable hotels like the Dibba Beach resort, Radisson Blu, etc. which fall in the range of INR 4-6k.
11. Al Madam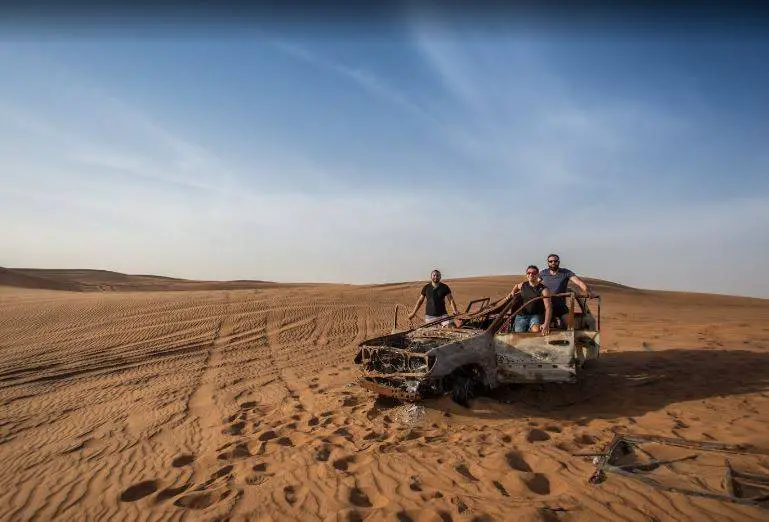 A list of cities in UAE is incomplete without Al Madam. "The Ghost City" of UAE is the title earned by this city, and we know you're wondering why? That's because this place was abandoned by its residents more than a decade ago and the houses are drowned in the sand today. People say this happened due to a ghost that drove it's residents away, or probably a desert storm did that. If you really want to visit this place, be prepared to walk a lot and get the spooky vibes. You can do an easy drive of 50 minutes from Dubai to reach here. You might find a place or two to eat and a mosque near the city.
Read More: Cities in Swaziland
12. Umm Al Quwain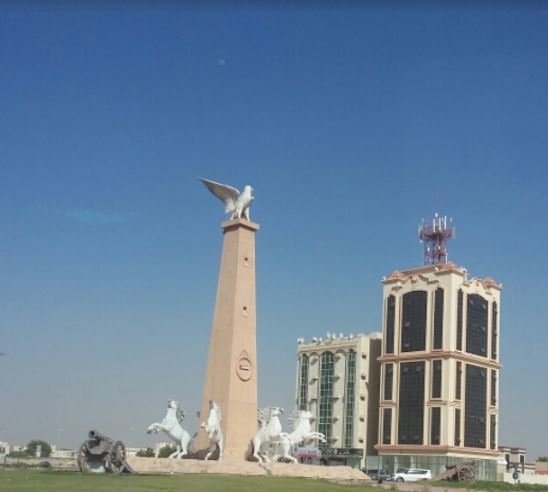 Umm, al-Quwain is the least populous the second smallest emirate and one of the cities to visit in the United Arab Emirates. The emirate covers an area of 750 square kilometers. Umm al-Quwain is a city not exposed to catastrophic urbanization like its neighbors and the city still remains reminiscent of its past as a fishing hub. Places like Dreamland Aqua Park, UAQ National Museum, and Al Sinniyah Island are some major tourist attractions. 
13. Ajman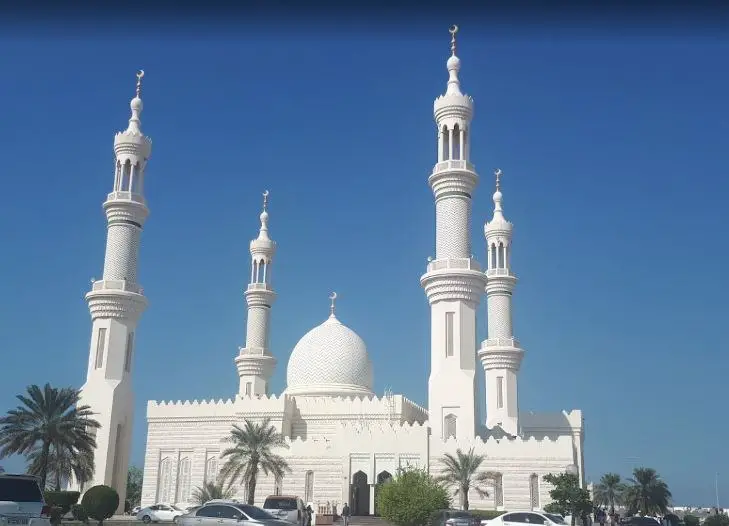 If you are looking for a Peaceful and relaxed city in the United Arab Emirates, Ajman is one of the cities in UAE to visit. It is the smallest of all seven cities in UAE known for its scenic beauty and beautiful beaches. With numerous options for sightseeing such as museums, beaches, fort, and shopping complexes It is also a growing economy. The ideal time is from November to March to visit this city. City Centre Ajman, Ajman National Museum and Dhow Yard are one of the major tourist attractions. 
Read More: major cities in Cuba
All of the mentioned top ten cities in UAE and most visited cities in the United Arab Emirates are the top places to visit in the United Arab Emirates which are worth visiting. I hope the post is beneficial to you kindly read our other blogs also if you want to know more about  UAE.
The post 13 Best Cities to Visit in UAE | Major Cities in the United Arab Emirates appeared first on World Tour & Travel Guide, Get Travel Tips, Information, Discover Travel Destination | Adequate Travel.