Synopsis: After two years of vast gap, Indians are now ready to travel the world again with full zeal. We are not only saying this but the data says it all. In the past few months, a massive number of travel apps have been downloaded by Indians which makes India the largest country to download travel apps on the globe.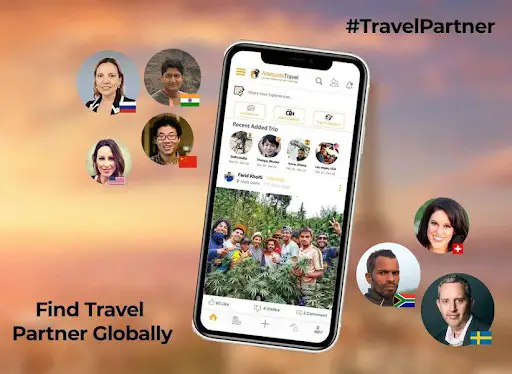 How can Indians stay behind when it's about traveling the world? The countries have already been on pause for two years and when everything is getting normal everyone wants to fulfill their wish to travel the world. But like always, Indians are leading the list and have the largest share of downloading travel applications. 
Your age or gender doesn't matter when you have the zeal inside you. Most people these days are using smartphones and they all see this smart device as the best source of knowledge. However, most of them might just download the app to check out beautiful locations but never booked a package for but. The fact says that no matter whether they have visited anywhere or not but they have definitely contributed their part toward a digital world.
According to the data derived from the app tracker, 1.48 billion downloads were done in the years 2022 between January – May on iOS and android platforms. Among these India is leading the list with over 220 million downloads. That is actually a large number for a nation with a population of 13 billion. Data says that every year the downloads of travel apps in India increase by 10.4% but this year double rise has been observed. 
Apart from this, the number of downloads for airline applications has also increased by up to 100 percent. Famous airline services Emirates recorded a growth of 425% between Jan-May 2022, whereas Indigo and Air India have recorded a rise of 119% and
25% respectively. Along with this, Ease my trip has become the highest downloaded travel application.
The post India holdes the largest share of travel app downloads across the globe appeared first on World Tour & Travel Guide, Get Travel Tips, Information, Discover Travel Destination | Adequate Travel.