The beautiful Amsterdam is the capital of the Netherlands and is one of the most popular tourist places in Europe to visit. The universities, more than 40 museums, abundant theaters, amusement venues, This city is the country's prominent cultural center. Amsterdam is popular for its remarkable architecture. With some of the beautiful canal networks, rich history and bright cultural scene, the capital of the Netherlands is one of the world's most exclusive city spots. Marvelous culture, unbelievable nightlife, world-class museums, and classical gems are the famous tourist places in Amsterdam.
List of Most Visited Places in Amsterdam
1. The Canal Belt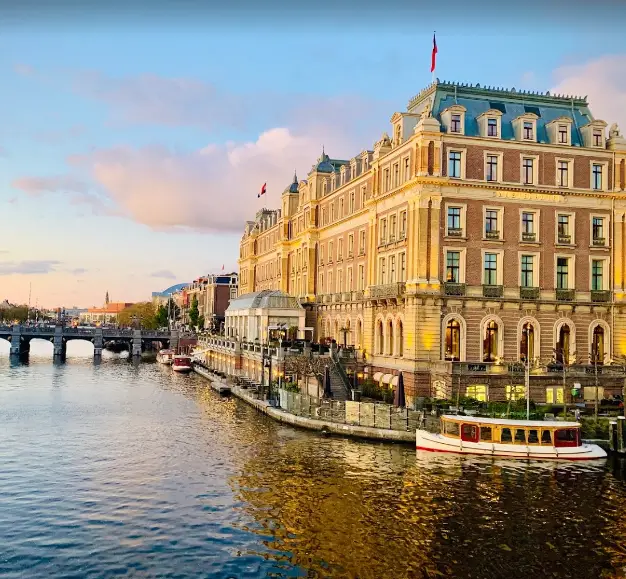 Epitomizing the soul of Amsterdam, the canals that were made in 17th-century entwined around the city are a joy to stroll around and tour by boat. It is recognized as a world heritage site by UNESCO.  The area is surrounded by many attractive buildings from Amsterdam's golden time. During the Golden Age, Amsterdam accomplished a series of gigantic metropolitan changes and developed beyond its authentic town walls. The biggest project initiated during this period composed the city's exemplary canal rings and gave Amsterdam its original crescent shape.
Address: Amsterdam, Netherlands
Read More: Don't Miss 10 Best Food Markets in Amsterdam
2. The Rijksmuseum
One of Amsterdam's most popular places and is absolutely its most significant art warehouse. The Museum was established in 1809 to store the giant compilation of unique art and antiques. The museum's remarkable collection contains millions of works of art. In addition to that, the museum boasts a well-assembled library of approximately more than 35,000 books and manuscripts. It has an assortment of classical handicrafts, medieval sculptures, and contemporary art styles. For a special experience, you can try the fun art history canal cruise
Address: Museumstraat 1, 1071 XX Amsterdam
3. Vondelpark
Talking about an amazing park in the Netherlands then, Amsterdam's Vondelpark should be one of the most famous ones in the city and in the country. The Netherlands is home to loads of gorgeous parks where people go to escape the tensions of day to day life and enjoy the healthy summer fresh air. Amsterdam's Vondelpark isn't just a piece of land it is much more than that. It is a stretched city park that has emerged into a venue that hosts activities that bring people from all communities and interests in life together. Music and theatre have been the base of the park since the starting.
Address: Amsterdam, Netherlands
Read More: 10 Best Street Food in Amsterdam, Netherlands
4. The Anne Frank Museum
The Anne Frank Museum is a  top tourist site in Amsterdam devoted to one of the world's popular Holocaust victims. Anne Frank is one of Amsterdam's well known former residents. The Anne Frank House is located in Prinsengracht 263 in Amsterdam, where she was hiding with her family for more than two years during World War II. Now, this house is converted into a museum and it encompasses a soften exhibition about the maltreatment of the Jews during the war along with inequity in general
Address: Westermarkt 20, 1016 GV Amsterdam
5. ARTIS Amsterdam Royal Zoo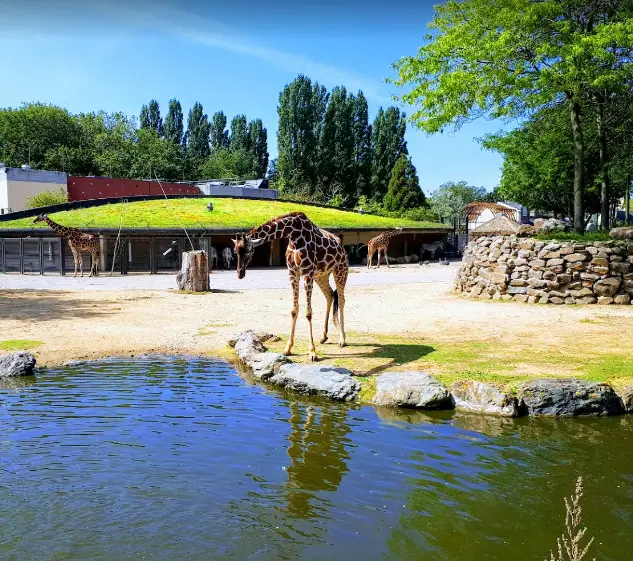 Popular as Natura Artis Magistra, ARTIS is Europe's oldest zoo and consists of more than 900 animal species. It consists of a microbe museum known as Micropia, aquarium, planetarium and many more interesting things. The gorgeous scenery grounds are also a gratification to wander through. This zoo was the first zoo to be formed in the country and it is located in Amsterdam. It's a region where nature and artistic legacy come together.
Address: Plantage Kerklaan 38-40, 1018 CZ Amsterdam
Read More: 10 Best Chinese Restaurants in Amsterdam
6. Van Gogh Museum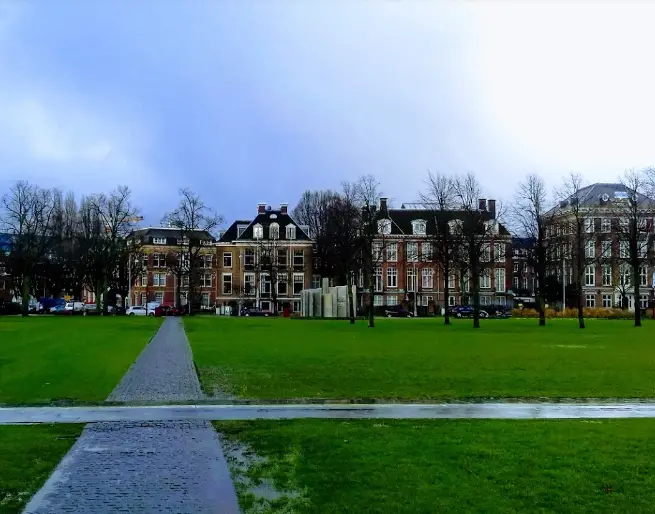 The Van Gogh Museum has a  collection of more than 200  canvas paintings and 500 drawings by the artist, thus making it the biggest and most amazing tourist spot in Amsterdam. Discover the world's biggest compilations of works by the Dutch painter Vincent van Gogh, displaying treasures such as The Potato Eaters, Sunflowers, The Bedroom, and Almond Blossom
Address: Museumplein 6, 1071 DJ Amsterdam
7. The Royal Palace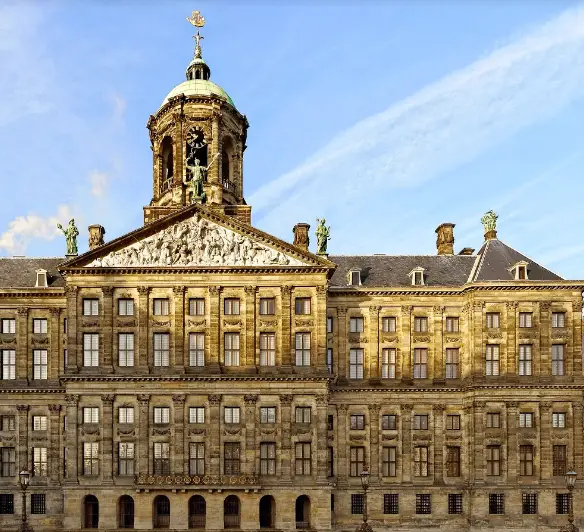 Earlier it was a Town Hall, Later the Royal Palace is the King's residence when he's in the city. Its development was a historic task when it started.  It is based upon the engineering of antique Rome and the exterior of the palace is rigorously traditional whereas the interior is beautifully equipped, its apartments embellished with a wealth of reliefs, marble sculptures, ornamentation along with ceiling-paintings and the Other memorable parts consists of one of the greatest furniture collections in the world.
Address: Nieuwezijds Voorburgwal 147, 1012 RJ Amsterdam
Read more: 10 Best Italian Restaurants in Amsterdam
8. Dam Square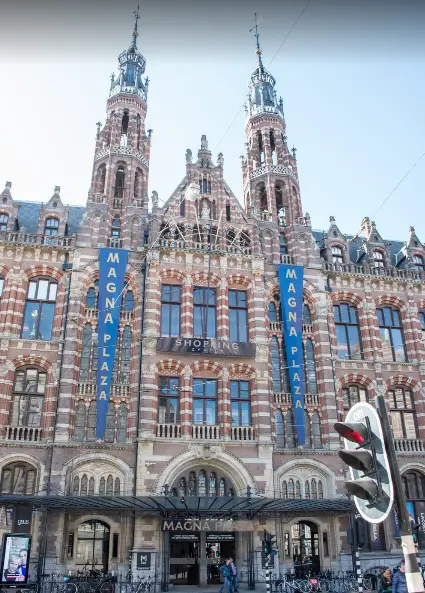 It is one of the most tourist-packed places of Amsterdam. Its most outstanding trait is the 17th-century Royal Palace. Dam Square also has the best tourist interests like the New Church Madame Tussaud's wax museum, the National Memorial Statue that is devoted to Dutch soldiers who sacrificed their lives in World War II. This giant square is lined with cafes and shops and is full of merchants selling food and gifts. Tourists will also find enough of amusement, varies from street performers to annual music festivals 



Address: 1012 JS/NP Amsterdam
9. The Old Church
The Old Church was formed in 1306  and it became the replica for many other churches in the region. The interior of the church has appearances from before the Reformation that includes three lavish windows, finely-engraved wooden stalls. After analyzing this gorgeous archival building, wander across the bridge to Zeedijk, one of Amsterdam's ancient streets.
Address: Oudekerksplein 1012 GX   Amsterdam
Read More: 10 Best Vegetarian and Vegan Restaurants in Amsterdam
10. The Begijnhof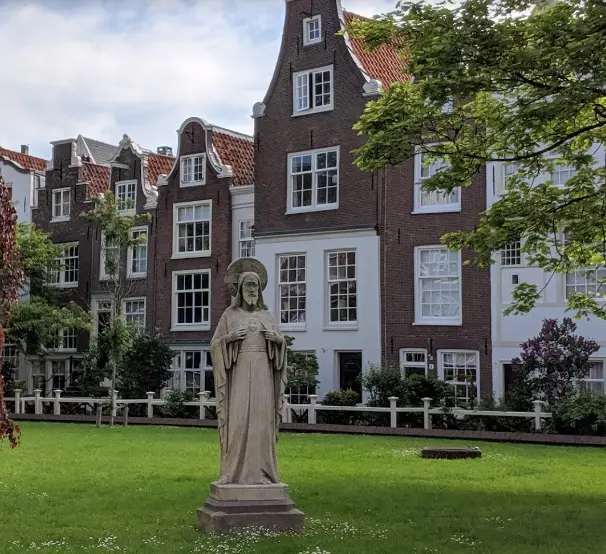 This is one of the ancient bounded lawn in Amsterdam and was established in the 14th century. This pleasant square consists of several crucial ancient sites contains one of the oldest townhouses in the whole city and Amsterdam's Reformed Church. This is one of those unique spots that many tourists don't notice as they go from one place to another. And that's really bad as this gorgeous old corner of Amsterdam simply needs to be wandered for some amazing experiences
Address: 1012 AB Amsterdam
So far I have discussed the best places to visit in Amsterdam, which also includes information regarding the most beautiful places in Amsterdam and some top places to visit in Amsterdam. I hope you will love this article as I have tried to provide you as per your concern and kindly share your views in the comment section. 
The post 10 Best Places to Visit in Amsterdam | Top Tourist Places in Amsterdam, Netherlands appeared first on World Tour & Travel Guide, Get Travel Tips, Information, Discover Travel Destination | Adequate Travel.