Beijing boasts a great many well-equipped water parks with lots of fun activities in each. Water parks in Beijing may give you a surprise. Some are a little bit far from the city area and some are located in the downtown area, all of which are loved by people and chosen as ideal venues for avoiding the summer heat. Both fun and a place to escape the heat, it is worth making a short trip to one of the most advanced and exciting water parks in Beijing. Some Beijingers to homes with air conditioners on with sizzling sidewalks and the hot Beijing summer sun confine. If you love to swim, or are traveling with children, a day or half a day at a water park may be just what you need to survive the heat. We've chosen the top 10 water parks in Beijing: 
List of Best Water Parks in Beijing
1. Morui Water World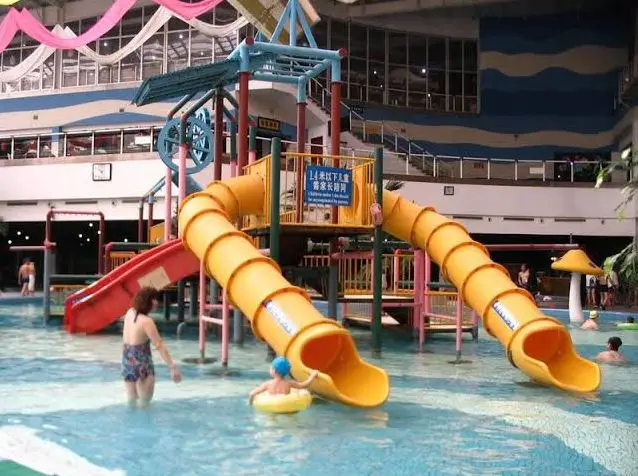 Morui Water World is an indoor water park in Beijing with an area of 35,000 square meters. It is one of the largest and luxury water parks in Beijing. You will find here the world's most stylish water-curtain film,  over 20 kinds of spas, the highest domestic indoor water slides, awesome man-made waves, stimulating vortex, a river for drifting exploration, cartoon paddling pool for children, a castle for kids, and slate bath for easing fatigue.
Address:  Inside Tulip  Garden Resort, Dongwei Road, Chaoyang District, Beijing
2. Water World in the Water Cube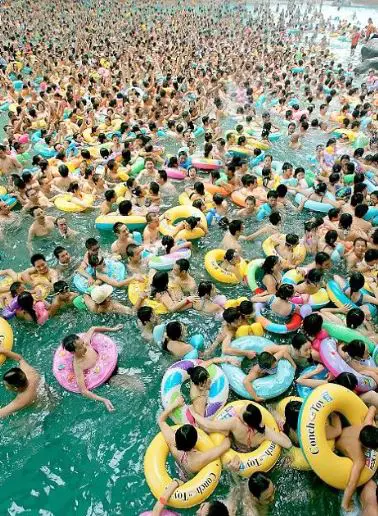 The Water World is the largest, most advanced themed and best water parks in Beijing. The water park comprises with the prized Tornado slide, the World's top slides, the world's first Ridehouse, and Asia's first Aqualoop. This indoor water park looks like a place of fantasy. In addition, there are lively corals, jellyfish,  sea seeds, and colorful fishes around at the backdrop of the transparent plastic film walls and the colorful slides and music.
Address: Inside Water Cube of  Olympic Park, Beisihuan Middle Road, Chaoyang District, Beijing
Read more: best souvenirs to buy in Beijing




3. Happy Magic Watercube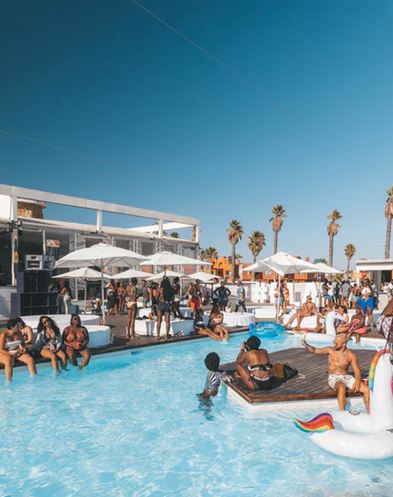 Happy Magic Watercube featuring the largest park and famous water parks in Beijing. This park has an area of 33 hectares of land. First of all, please don't be confused with Water Cube in the Olympic Park. With most facilities, this water park boasts the most advanced theme water park. The Happy Water Cube has a unique marketing position targeted at the building of pure Chinese culture theme park. It is also said that it is one of the world's largest water park.  With great consideration given to the Chinese habit of water playing, it features the Chinese style architecture. If you have a group of more than 4 people many water items are suitable for meeting the group fun for typical Chinese people. 
Address: 11 Xiaotun Road, Fengtai District, Beijing
Read More: Water Parks in Venice
4. Xiedao Water Park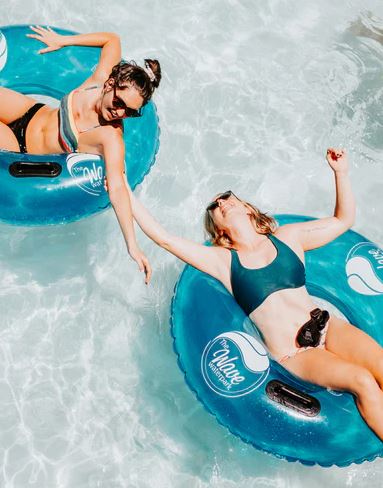 The word "Wasa" comes for the German word "Wasser, means "water". Wasa City is built by Beijing Xiedao Group. "  It is said that the Water Park at Wasa City is the largest indoor water park in Beijing. Most of the facilities in the water park are imported from German, one of the most advanced water parks in Beijing. With an operational area of 10,000 square meters, the Wasa City is located inside the No 5 Xiedao International Exhibition Center.  This water park features fashion, dynamic and thrilling activities and becomes a great place for sun all year round.
Address: East Gate at Xiedao Resort, 1 Xiedao Road, Chaoyang District, Bejing.




5. Hi Space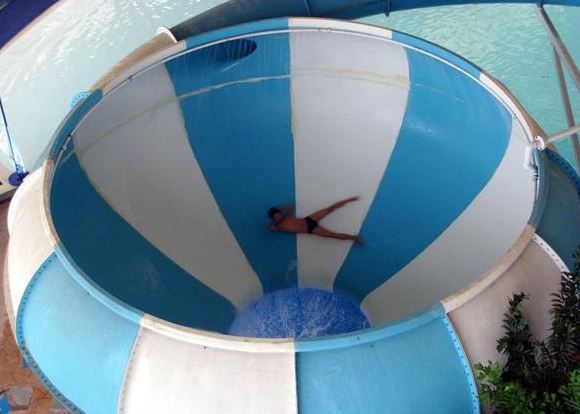 Hi Space is an indoor popular aqua park in Beijing with a retractable roof and glass walls. If the weather is good the roof opens up. You will find here a bunch of different swimming pools, some with drifting canals, beaches, wave machines and special areas for younger visitors to enjoy. If you are looking for a highly original wedding setting, the park has a special lift stage in the water where people have been known to have their wedding ceremony or where fashion shows sometimes take place.
Address: Zhenggezhuang Village, Beiqijia Zhen, Changping District
6. Tuanjiehu Water Park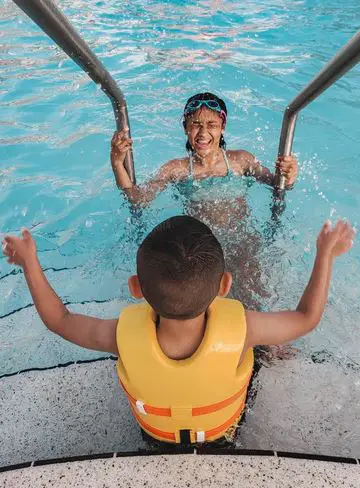 Tuanjiehu Water Park become so popular choice during summer because it has a large and popular wave pool. You will find here crystal clean water, and there are a few different slides for everyone to enjoy. It is known to be one of the best water parks in Beijing for family. It also featuring Beijing's first artificial beach. During national holidays, the artificial beach is great for those interested in beach volleyball and it gets crowded. Free locker facilities for all visitors here.
Address: 16 Tuanjiehu Nanlilu, Chaoyang District
Read More: Water park of Tuscany
7. City Seaview at Xiedao Resort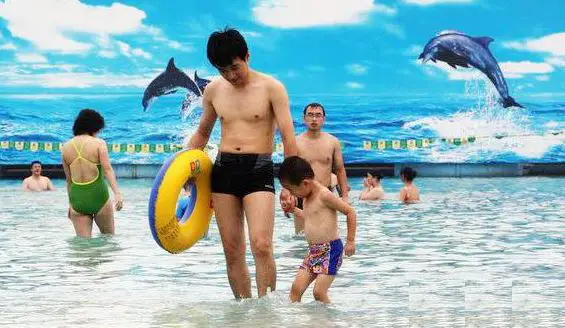 City Seaview at Xiedao Resort is really more than a water park because it is the largest man-made seaside resort that spread over 60,000 square meters. It is more like a beach. Complete with waves, the resort has a tropical beach setting, sand, coconut trees, and umbrellas. People here surf, sunbathe, play volleyball, or relax and enjoy their surroundings This beach is known to be a hub of activity. This popular water park in Beijing has a fishpond where children (and adults) can catch fish, there is a self-service barbecue area and a bar.  If you'd like to spend a little bit more time here to escape Beijing's summer heat you can even rent a cabin at the park.
Address: 1 Xiedao Lu, Chaoyang District, Bejing.
8. Water World at Qingnianhu Park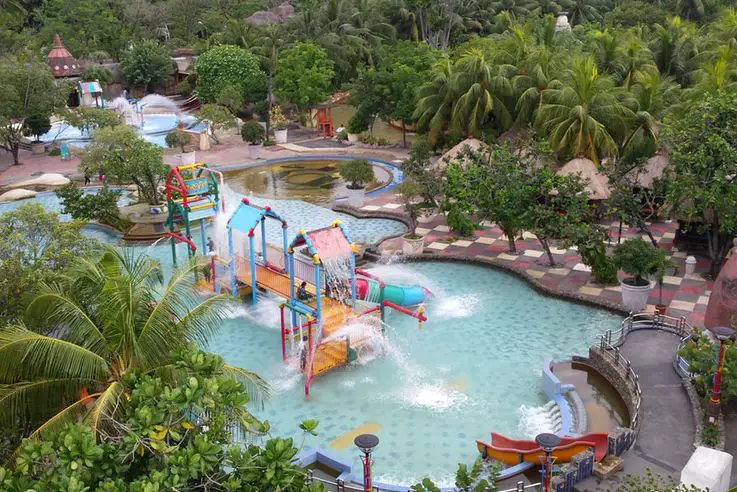 Water World at Qingnianhu Park is spread in 1.5-hectare land. It is known as an outdoor paradise. This water park in Beijing China features slides in different shapes and at different heights, including special slides for children and other entertainment for them. The pools of this water park are open late and lit throughout the evenings. Although smaller than the other parks it is generally less busy and is cheaper; perfect if you want to spend a few hours cooling down in Beijing's summer, but don't want to spend all day at the park.
Address: Andingmen, Dongcheng District
9. Sun Park Beach Theme Park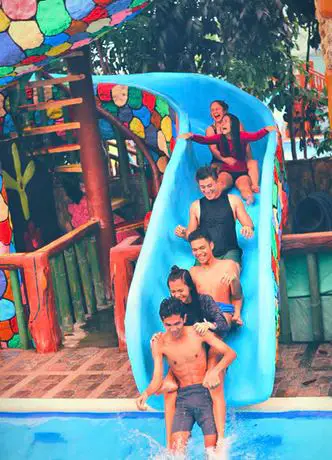 Sun Park Beach Theme Park is located in the heart of Beijing. This outdoor water park in Beijing within the 4th Ring Road in Beijing. Including 15,000 square meters of sand, Park Beach Theme Park covers an area of 25,000 square meters. It used to be the venue for beach volleyball at the Beijing 2008 Summer Olympics. There are two beach volleyball courts and one beach football court. To the west of the sand area, there is a 5,000-square-meter outdoor swimming pool with a recreational pool for kids.
Address: 1 Nongzhanguan South Road, Chaoyang District
Don't Miss: Best Water Parks in France
10. Chaoyang Water Park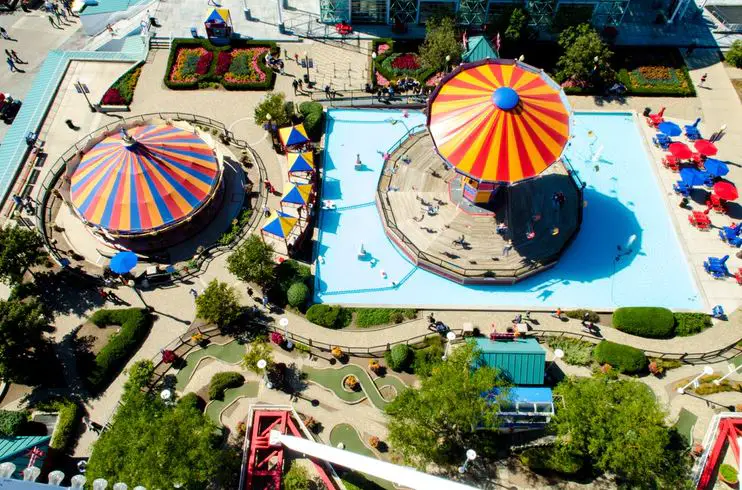 Chaoyong Water Park is considered one of the best water parks in Beijing kids. Bumper boats, swimming lanes, and remote-controlled boats round-out the park's exciting offerings. The park is situated at 1 Nongzhanguan South Road. this part is located in Chaoyang District. It is opened from mid-June through the end of August from 9 a.m. until 9:30 p.m. daily. The admission fee is only 120 RMB per person. This park is so children-friendly. 
Address: 1 Nongzhanguan South Road, Beijing, China.




So far we have discussed the most popular water parks in Beijing. I hope you might have gathered some information related to it. If you are planning your trip to Beijing then kindly go through our other articles as well which will be quite beneficial for you. Please share your views regarding the content explained above and liked it too.
The post  Top 10 Water Parks in Beijing China | Best Aqua Parks in Beijing  appeared first on World Tour & Travel Guide, Get Travel Tips, Information, Discover Travel Destination | Adequate Travel.