Synopsis: Samdrup Jongkhar and Gelephu border crossings between India and Bhutan will reopen to travelers on September 23. This move was made after a long hiatus of 2.5 years.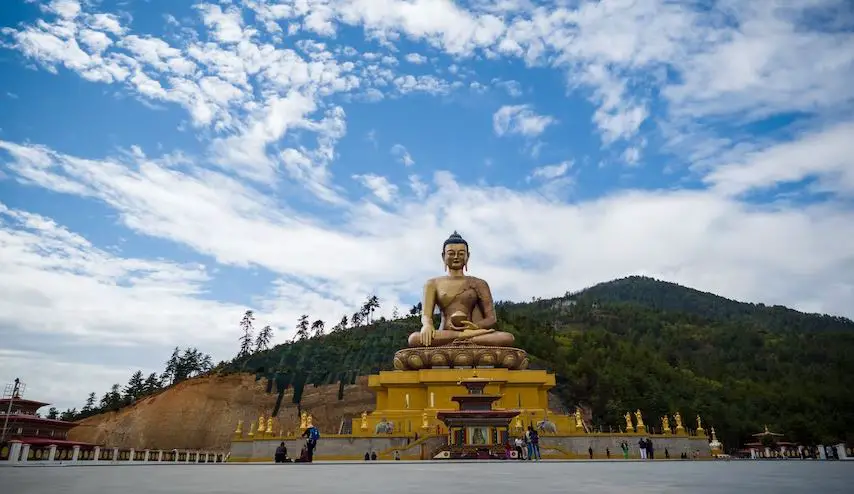 Bhutan, the happiest country in the world, is once again set to open its borders to India on September 23 after 2.5 years. Both countries have decided to open their borders after considering the declining cases of COVID-19. This is the first time Bhutan has opened its borders since the COVID-19 pandemic hit the world.
Beginning on September 23, the Samdrup Jongkhar and Gelephu border crossings between India and Bhutan will once again be open to travelers. This move was made after a long hiatus of 2.5 years.
According to reports, the respective governments are prepared to reopen the India-Bhutan border on September 23 as soon as the COVID-19 cases have subsided.
Tashi Penjore, Director (Law and Order) of the Ministry of Home and Cultural Affairs of the Himalayan Kingdom, referred to this and added that the Government of Bhutan has formally announced that the international border with India will be opened on September 23 as COVID cases have subsided. Furthermore, he said that everyone is now prepared to open the border and provide visitors with a positive experience.
The Minister further urged Indian visitors to travel to the top destinations around Bhutan after entering through the India-Bhutan border gates: Gelephu and Samdrup Jongkhar gates. In the past, Bhutan's government had only issued entry permits through Phuentsholing and Paro, but now tourists can enter the country through three more entry points. After this decision of the government, tourists from India can now able to visit all Famous Monuments in Bhutan without any inconvenience.
Penjore, continued by saying that tourists would be charged for a Substantial Development Fund (SDF), which would be used to enhance infrastructure and services in addition to environmental protection.
The Bhutanese government has planned ecotourism, birdwatching, and other packages for tourists.
A Standard Operating Procedure (SOP) has also been established to guarantee travelers have a seamless trip. The Minister also stated that there will be a fee of INR 1200 for guests who wish to spend the night and continue their journey past the designated locations.
Also, take note that officials have urged visitors to the Himalayan nation to bring their voter ID cards and other necessary documents.
The post India-Bhutan border will reopen again after 2.5 years on 23 Sept appeared first on World Tour & Travel Guide, Get Travel Tips, Information, Discover Travel Destination | Adequate Travel.