Without thinking for Paris to be expensive, plan your visit because here we will; let your known all the Free Things to do in Paris. These things won't be expensive at all, Have a picnic near Eiffel Tower. The Champs de Mars is the Parisian spot you could have for a picnic. Here we will let your known all the top free things to do in Paris, which will create your Paris vacation to be one of the best memorable memory.  

Highly Recommended Paris Free things to Do
Take advantage of free museum days/discounts.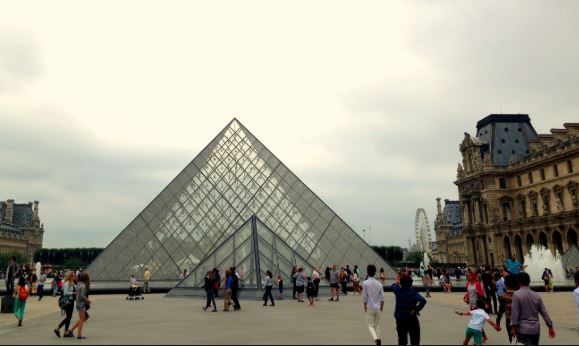 Paris is world-renowned for the list of museums and monuments. Luckily, many museums are free so long as you visit on the right day or fall under the right group. For example, the first Sunday of every month is free, with big names like the Louvre, the Orsay and the Centre Pompidou on offer for zero bucks.
Also Read: Paris in 1 Day
Open up a bottle of wine by the Seine
There's nothing better in Paris than watching the sun come down with a bottle of wine on the banks of the Seine.
Scope out the best view of Sacré Coeur Basilica
For me, the front of Sacré Coeur is alright but is SO crowded you'll be put in a fetal position that's why people prefer the view from the back, from the Square Marcel Bleustein Blanchet. This little courtyard is much quieter than the rest of the area and the view is just a wow.
Get cozy at Shakespeare & Co
This is an English bookstore near Notre Dame Cathedral, which is world-famous for its cameos in films like Before Sunset and Midnight in Paris, here you will get a bet to sleep but in return, you have to work there, like selling a book to the customer at least for two hours.



Frolic around the rainbow houses of Rue Crémieux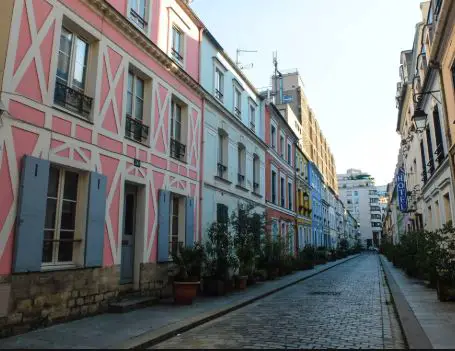 AKA real life rainbow road, this is one of the most photogenic streets in Paris. Here you'll feel as if you've walked into a rainbow dream.
Take in the Epic grandeur of Galeries Lafayette
Buying anything here is equal the opposite of affordable but looking is free and space itself is absolutely stunning especially during Christmas.
Read More: Top Tourist Attractions in Paris
Soak in the charm of Montmartre
You could probably walk here for days and not get tired of it.
Go on a free walking tour
Parisians are addicted to free tours in Paris, mostly because of many neighborhoods to explore and always new ground to cover. Visitors could have an awesome experience with Discover Walks and took several tours in Paris.
Catch the Insane rooftop views at Printemps or Galeries Lafayette
Some of the best free views in Paris for sure.




Pay a visit to the iconic Moulin Rouge
Show tickets are quite expensive but of course, it costs nothing to scope out this very famous cabaret from the outside.
Declare your love at the "I Love You" wall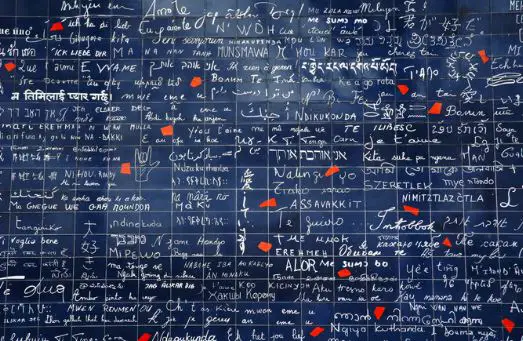 It's a simple wall, where I Love You is described in 300 different languages.
Take in the amazing ambiance of Paris' best parks
There's no place better than parks. The Jardin du Luxembourg and Jardins des Tuileries are popular gardens, but another one worth mentioning is the Parc des Buttes Chaumont, found in the 19th arrondissement.
Take a stroll along the Promenade Plantée
This unusual park is built on top of old, elevated train tracks and spans around 4.5km through a range of manicured gardens, tunnels, and other greenery.
Enjoy the serenity of Place des the Vosges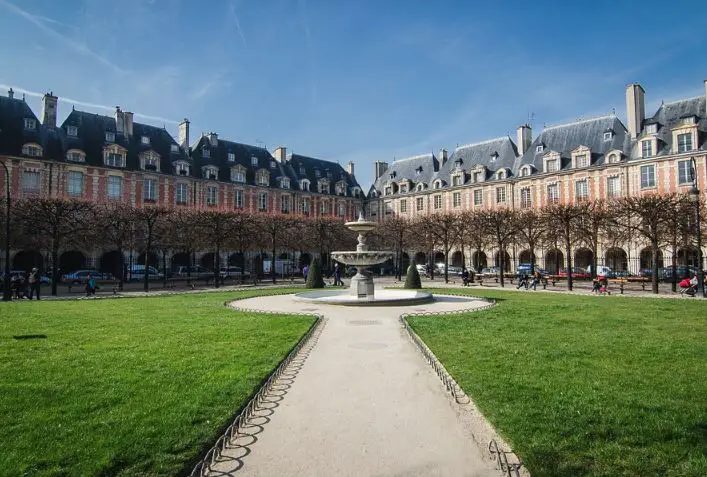 This gorgeous square is the oldest of its type in Paris and is genuinely what Parisian dreams are made of. A stroll through here is better enjoyed with a fresh coffee.




Tour the home of literary great, Victor Hugo – Maisons de Victor Hug
Hugo lived here for 16 years and conveniently, it's right in Place des the Vosges.

The best part of enjoying the view of it is that you did not need to spend lots of money on it, as here we let you know free things to do in Paris. So far we have told you about the cheap things to do in Paris, and also we have explained above how you can enjoy your night in Paris. It's not necessary that you need to spend lots of money and travel around the Paris instead as per your requirements there are some tips through which we let you know what are the free things to do in Paris. If you liked our article please like it, comment in the below section and share it as per your requirements.
The post Top Free Things to Do in Paris appeared first on World Tour & Travel Guide, Get Travel Tips, Information, Discover Travel Destination | Adequate Travel.