Synopsis: Jharkhand's first Fossil Park is now open to the public that contains fossils from the Triassic period. This is the first time when a fossil park is opened in Jharkhand. The park is opened in Mandro, Rajmahal Hills in Sahebganj, and spread over an area of 95-acre.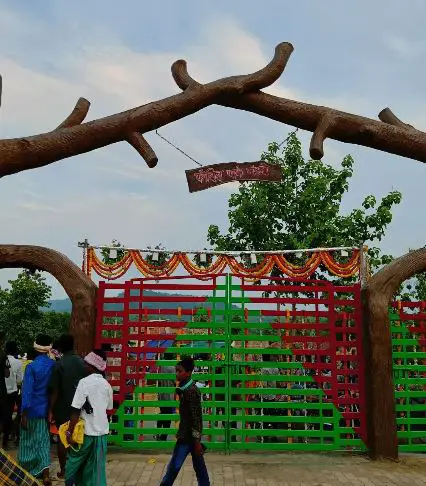 Recently, CM Hemant Soren, inaugurated Jharkhand's first-ever fossil park in Mandro Block, Rajmahal Hills in Sahebganj. The park has been constructed on 95 acres of land at a cost of INR 10.79 crore. It is one of the biggest treasure troves in the state and Jharkhand is extremely proud of this achievement that the state has made. 
Mandro hill is among the rarest places in the world that contains fossils from the Triassic period (251 million years ago). Hence, the construction of the fossil park in Mandro hill will not only promote eco-tourism but also bring new earning opportunities for locals. 
The Honourable CM said that he is extremely proud to inaugurate such a park in the state that will boost tourism and help the public to know more about Jurassic-era fossils. He added to visit the park again and spend more time here learning about the fossils.
As per the reports, several 200 -145 million years old plant and animal fossils have been discovered on Rajmahal hills. Birbal Sahani was the first  Indian paleobotanist to study fossils in the Indian subcontinent. Due to this, Rajmahal hills was chosen to construct this unique fossil parkin Jharkhand.
Manish Tiwary, Divisional forest officer (DFO), Sahebganj, in a press conference told the media that this is loaded with several facilities including, a mini-laboratory, museum, auditorium, and an eco-tourism complex. The motto to construct this park is to generate awareness about the importance of fossil preservation among common people. Besides, the park will promote eco-tourism and bring new livelihood opportunities for locals. While elaborating about the park, Manish Tiwary added that private vehicles will not be allowed in the park, and visitors can only visit the park through battery-operated auto-rickshaws. Along with this, there is a restroom in the park, where researchers and students can stay temporarily to study fossils.
The post Jharkhand's first fossil park has now opened its doors for visitors appeared first on World Tour & Travel Guide, Get Travel Tips, Information, Discover Travel Destination | Adequate Travel.