Denver has various incredible cuisines which are generally divided into three regions of the city as Rocky mountain foods, planar cuisines, and seafood. You can never run out of fresh vegetables in Denver as the entire government takes very good care of their environment to maintain their zesty natural beauty all around the world. Major sources of meat are either bison (or bull) and lambs from their hilly regions hence you won't find any high-end chicken landmarks among Denver's popular foods but even the simple beef or lamb is prepared in hundreds of ways all around Denver city which won't let your flavor palette halt at some boring steak. From the extreme winters to the bright sunny summers there is always a place for the best whole foods in Denver. Here we provide you a list of top 10 foods in Denver which are spectacular in taste and artistic in their presentations.
List of Foods to Try  in Denver 
1. Rocky Mountain Oysters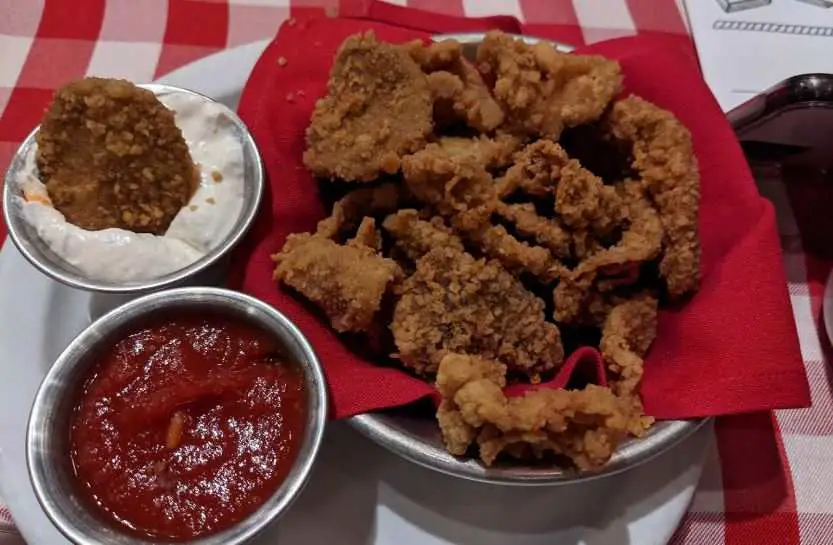 Let's get over with this famous food obsession of Denver which might be a bit awkward if you'll think that these are actually the bivalve mollusks or any seafood cuisine cause it's not! These are actually bull or bison testicles that are deep-fried like chicken wings and sometimes do taste like chicken wings. Don't bother about bison, they are the normal meat source in Denver so the rest of the body is also used up to create Denver's famous foods. Whereas, these testicular chips are served with a side of spicy cocktail sauce and pickles. You can go for a pint of Rocky Mountain Oyster Stout by Wynkoop Brewing.
Read More: Food in Maldives
2. Bison Steak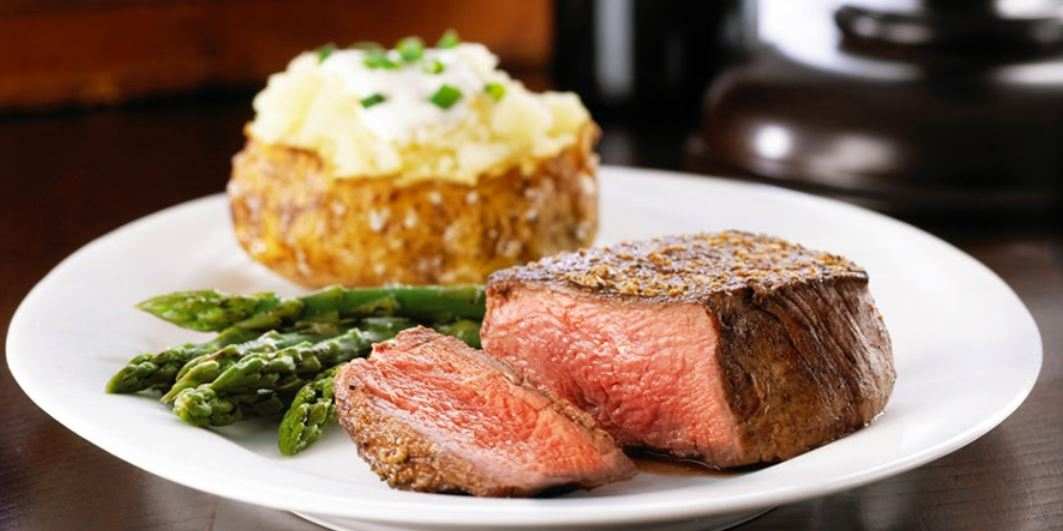 Bison or Bulls resides on a nature preserve just 20 miles away from Denver and is a major animal source for the local meat consumed in Denver. The bison's red meat is much leaner than other red meats which makes it perfect for the foods in Denver, Colorado. The steak preparation is very distinct in various restaurants of Denver. Some might even serve sweet bison meat which is as tasty as its spicy twin. You can suffice your hunger from the buffalo ribeye at Elway's in the Ritz-Carlton hotel
3. Colorado Lamb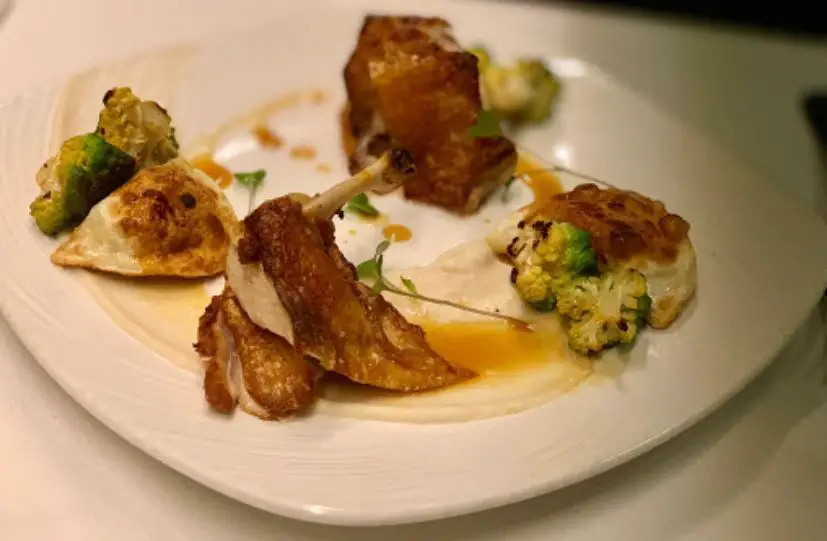 Besides bison's tender red meat you can try your hand over the sweet, grass-tinged lamb meat which is also famous for its tender texture. This popular food in Denver is prepared with an intricate blend of Mexican spices such as black pepper, celery, sweet paprika, onion, garlic, and ginger; season with mint, lemon, basil, cumin, rosemary, and oregano(yeah oregano! Get that Mexican pizza smell now?). The lamb pappardelle ragu or the lamb bacon pappardelle at Beast + Bottle is a feisty cuisine to catch or you can try the coriander-roasted lamb at Work & Class as well, it's a different take on the same meat filled with flavourful spices.
Read More: Foods of Mexico City
4. Steak Tartare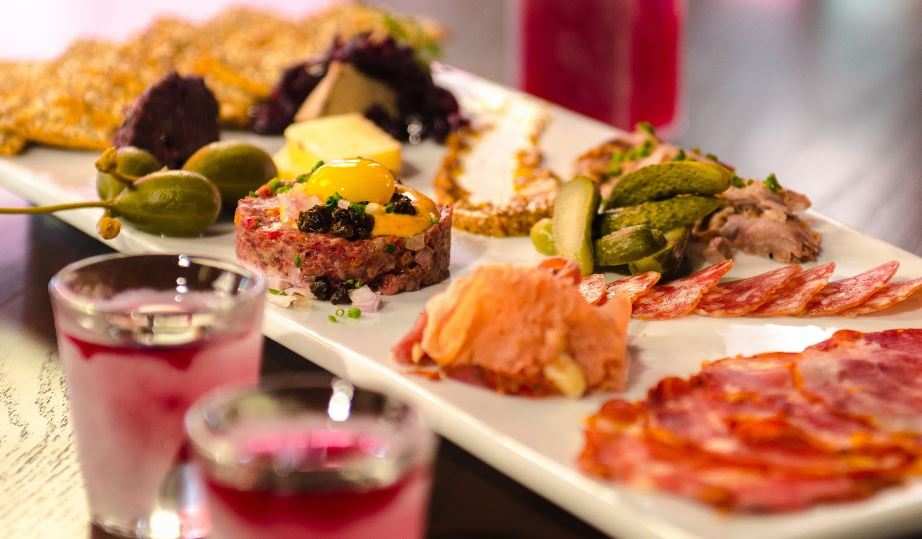 Denver's bison tender red meat is famous worldwide which makes it an easy target for the tartare preparation where the raw ground beef or horsemeat is finely grounded and served as it is(yes raw meat is served!) into small caked shapes. They are seasoned and blended with onions, capers, pepper, Worcestershire sauce, and other seasonings. Don't worry this is the best Chinese food of Denver which will not taste like something underprepared instead it gives a complete flavourful bite of textured meat starter along with crunchy tortillas or creamy egg yolks sometimes added on top to enhance their flavors. You can enjoy the best tartare in Denver at Colt & Gray the chef whips up a succulent lamb tartare with Castelvetrano's olives, romanesco tapenade, mint, and a soft-boiled quail egg over the top of the tartare
5. Mexican Hamburger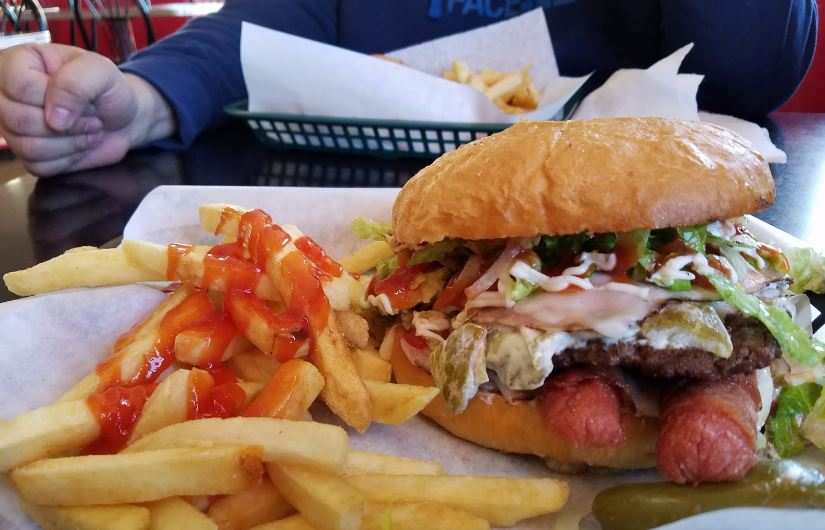 How can you miss this most famous food in Denver? which is reportedly known to be its origin. Yes! The raw idea of even cheese hamburgers was first originated in Denver by Louis Ballast. While the Mexican hamburger reportedly invented in Colorado. This does have a generic beef patty just like normal hamburgers, but it gets folded with refried beans into a large flour tortilla, quesadilla style as there is a large Mexican influence in all the foods of Denver. You can get a great version of it at La Loma Mexican Kitchen and Mexico City Restaurant & Lounge.
Read More: Famous Food of Jerusalem
6. Bowl of Green Chili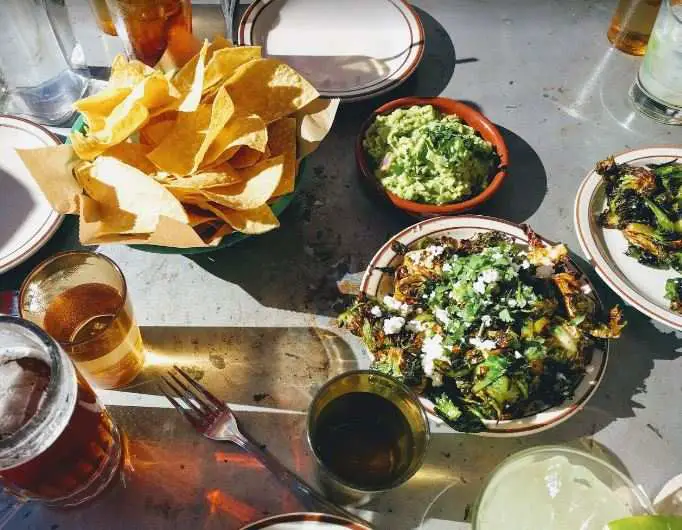 Don't worry it's not what you are thinking? Unlike the bulls' testicles bizzare analogy with rocky oysters, it does have chilies but they are finely blended with the capsicum, tomatoes, onion, and pork. Though each place has its own take and their own secret spices and veggies to mix in this hot food of Denver. All of this delicious bowl is usually served with a side of tortilla chips or can be eaten as a whole by some of the solid hearted people who can tolerate the spiciness on their taste buds
7. Mountain Pizza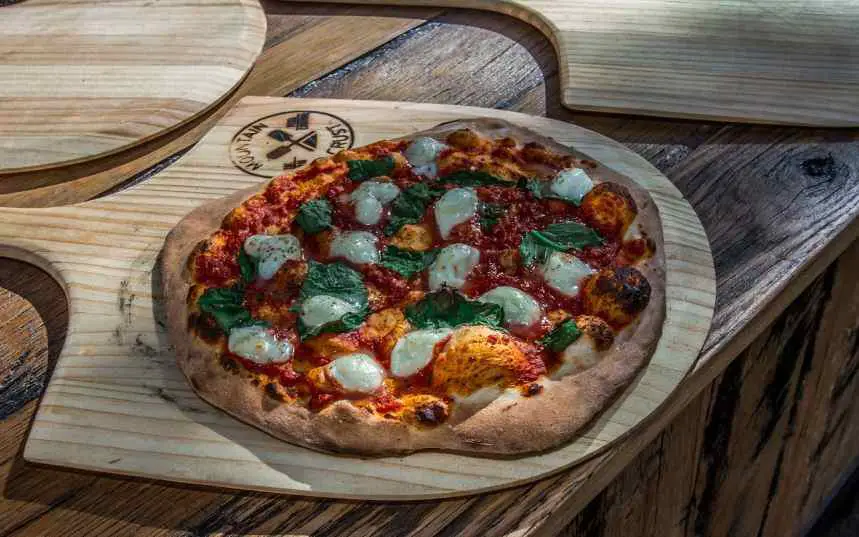 Well, there are no stack of pizzas balanced, one over another to create a mountain of pizzas. In fact, it is the major meal which is usually consumed before going over various mountain activities of Denver like mountain climbing, motor ridings, etc. This is among the best Mexican food in Denver has a super thick crust and thinner middle which is filled with creamy cheese, sauce and all sorts of toppings. Pizza is consumed with a side dip of sauce or honey. Beau Jo's Pizza started this trend over 40 years ago in the mountain town of Idaho Springs. You can grab a bite of this pizza at Pizza Pedal'r, which is recently launched in Winter Park.
Read More: Famous Food of Paris
8. Craft Beer Ice Cream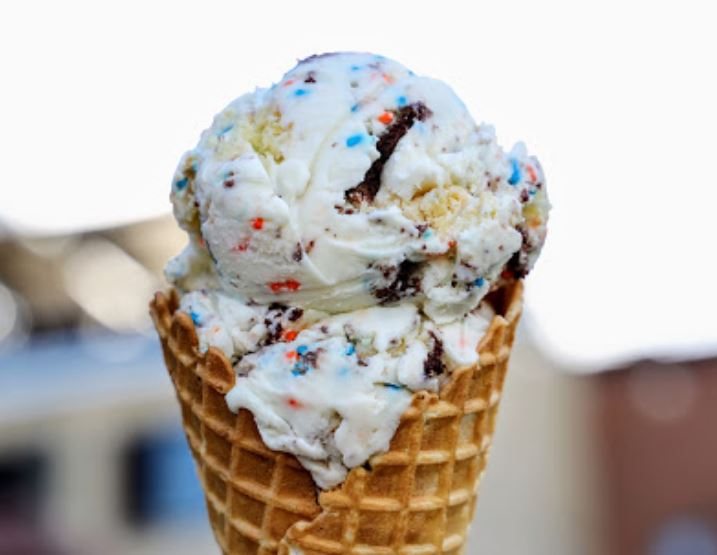 A 'sweet tooth' can be an acquired taste for a lot of people but this extraordinary ice cream has its own lovers all around the world. This is one of the most popular food to try in Denver which isn't just sweet but carries a sprinkle of sourness from its core ingredient of beer. The past flavors have included Almond Butter Pale Ale, Vegan Pineapple Sour and Butter Pecan Maple Porter in their long list of beer ice cream. Denver has a far blown culture of welcoming both the friends-n-foe with a jug full of homemade beer. Hence, you can find a lot of whole foods in Denver which are either interestingly infused with beer just like this ice cream or paired with different meals. Sweet Action will serve you the best craft beer Ice Cream which is constantly teaming up with Denver's famous breweries to extend its business
9. Popsicles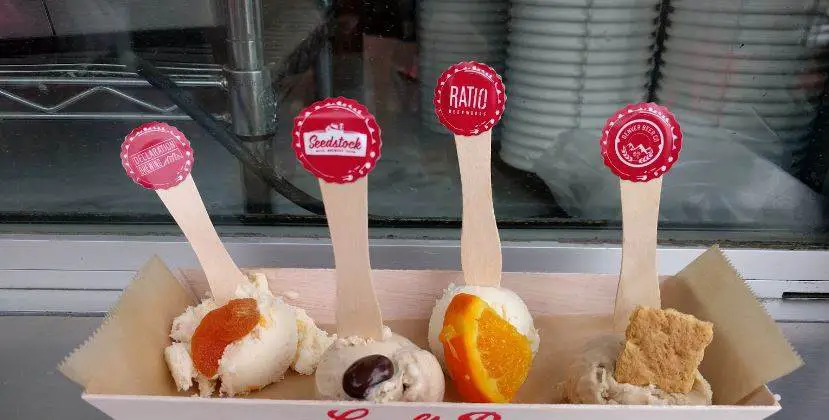 The bright summers in Denver are always fun to enjoy the classic summer delights out of which popsicles are favorite not only among the kids but adults as well. But famous foods in Denver have taken this platform to an extraordinary level where the popsicles are not just limited to fruity flavors but you can get a pop for any possible flavor you desire. Imagine a Pineapple-chocolate pop, Cucumber-sesame, Sweet potato-maple, Blackberry-goat cheese pop or even a freaking pickle. You name the flavor, the little pop shops in Denver has probably offered it. The most famous popsicle shop in Denver is none other than Aiko pops which offers thousands of weird flavors to blow your mind.
Read More: Famous Food of California
10. The Noahsphere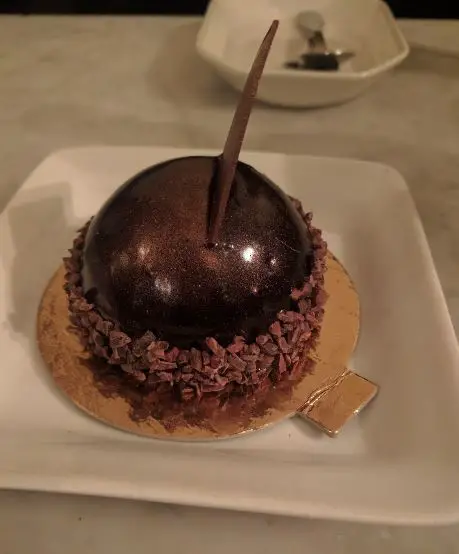 Now, these are on of those master chefs nomination challenging dish which is actually a Noah French's chocolate ball, covering the cake, nuts, marshmallows, and mascarpone which is artistically melted by hot caramel poured down while serving you on the table. These are one of the best foods in Denver which are even a treat to watch while eating. This dessert is usually served at the fine dining restaurants of Denver. You can enjoy this delicious dessert at Sugarmill Best along with their famous mouth-watering burgers
Try these splendid foods of Denver which are nonetheless a food expedition of the weirdest and delicious foods of Denver in itself and might provide you nutritious bling with their high-end proteinaceous steaks and skillfully prepared tartare. If your foodie-heart is happy after these tasty dishes do mention a sweet comment in our comment sections below and share this mouth-filling entourage among your friends as well.
The post Famous Foods in Denver- Best Dishes to Eat in Denver, Colorado appeared first on World Tour & Travel Guide, Get Travel Tips, Information, Discover Travel Destination | Adequate Travel.