There are lots of things to do in Edinburgh during Christmas, which include shopping at traditional Christmas markets, ice skating, Christmas shopping, enjoying the Christmas lights, riding the Star Flyer, and attending concerts. We cover all things associated with Christmas in Edinburgh from theme parks to church services, and everything in between. Whether you are a visitor or a local, don't worry! we give you the advice to help you find the best shopping hotspots, Edinburgh Christmas markets, festive afternoon teas, Edinburgh Christmas events, Christmas meals, light displays, and Christmas decorations in Edinburgh. 
Christmas Things to do in Edinburgh
1. Explore Christmas Markets in Edinburgh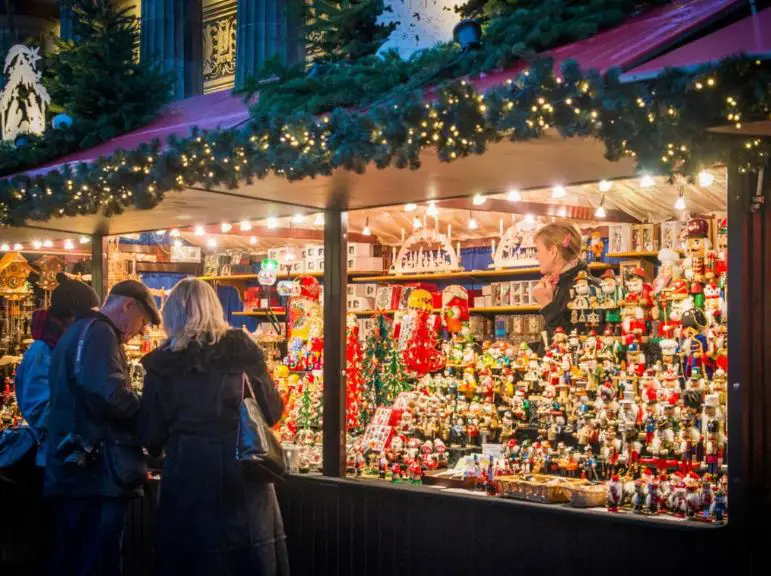 The main Edinburgh Christmas Market is held each year in the Princes Street Gardens of this city. Each year at Christmas you get several lanes filled with little shops and kiosks selling crafts, art, gifts, food, and more. Now it is spread out into part of George Street as well where you find even more booths, rides, and attractions so be sure to head there as well. Typically the market at the Princes Street Gardens decorated with traditional European Christmas stalls with lots of Christmas things and is often referred to as the "German Christmas Market", and in the George Street section, you will get Scottish products and sometimes referred to as the "Scottish Christmas Market.
2. Seek out Christmas Lights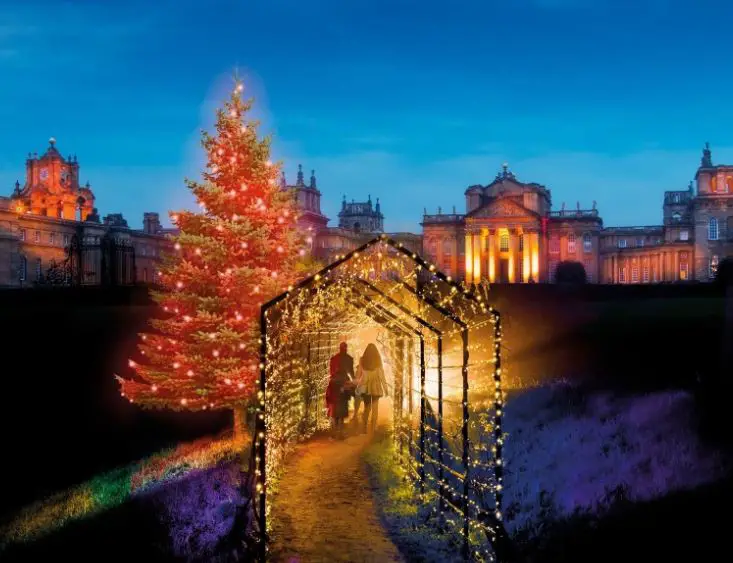 Seeking out Christmas twinkling light displays is a great way to get into the Christmas spirit in Edinburgh and also consider in one of the things to do in Edinburgh on Christmas. You may be surprised after watching these Christmas lights if you have already seen Christmas lights in the US. You can still find some great lights here more beautiful than the US. But the evening light trail at the Royal Botanic Garden Edinburgh is our favorite one. Each Christmas eve they have illuminated trails that include lots of lights, music, and illuminations. It is a really beautiful Christmas life and great for families.
Read More: How Bruges Celebrate Christmas?




3. See Jenners Christmas Tree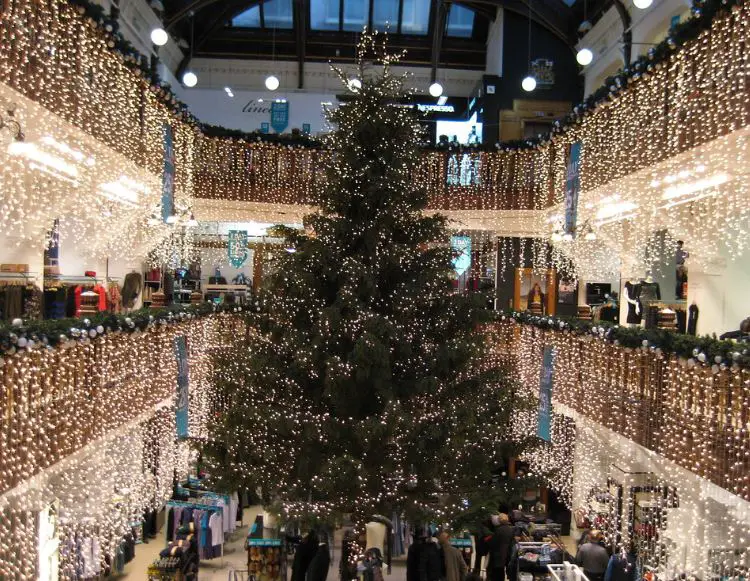 A true pride and joy of this Scottish city is Jenners Christmas Tree. This festive season truly begins when the Jenners Christmas Tree graces Edinburgh's favorite department store. Admire this gloriously festooned tree from every floor has long been a tradition amongst locals for generations. This Christmas tree has historic prospects too. It is also one of the reasons to visit Edinburgh during the Christmas holidays.
4. Edinburgh Gardens Turns Into Winter Wonderland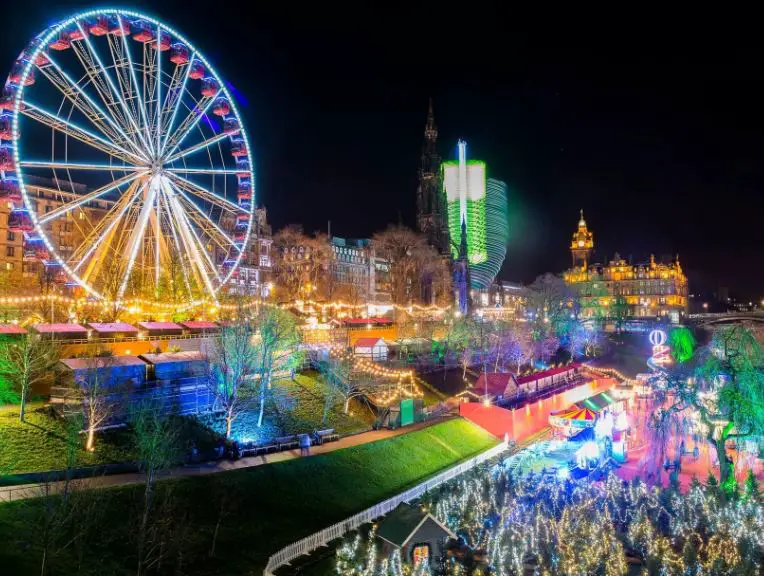 The main Christmas attraction of Edinburgh is Winter Wonderland. Basically, it is an Edinburgh Garden but on Christmas, it completely turns into wonderland. Here you will see the form Santa's Grotto and the big wheel to the Santa train, double carousel, helter-skelter, and balloon ride, enter into a true wonderland. One second in this place will leave the grouchiest Grinch and coldest Scrooge dancing for joy. Those brave enough to endure heights can catch a fabulous view of the city from the star flyer too and roam in this wonderland now became one of the reasons to visit Edinburgh on Christmas.
Read More: Celebrate Christmas in St Petersburg




5. Enjoy a Festive Afternoon Tea on Christmas Day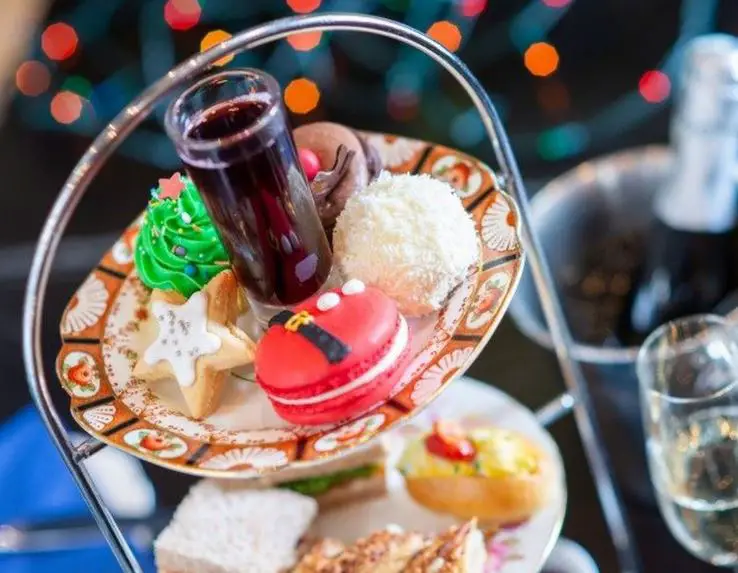 A Christmas Day afternoon tea is a great way to sit down, warm up yourself, and enjoy a break from all the other festivities. You will find many places in Edinburgh that offer special Christmas time afternoon tea with the best known being The Dome. The Dome is famous for going over the top with its holiday decorations with lots of lights, garlands, and decorations filling its interior.  If you are not into afternoon tea and want some other things to do in Edinburgh on Christmas eve, The Dome also serves lunch, drinks, and dinner in its bars and restaurants if you'd still like to come to enjoy the holiday decorations.
Read More: Christmas Celebration in Bangkok
6. Explore the Nativity and Attend the Nativity Carol Concert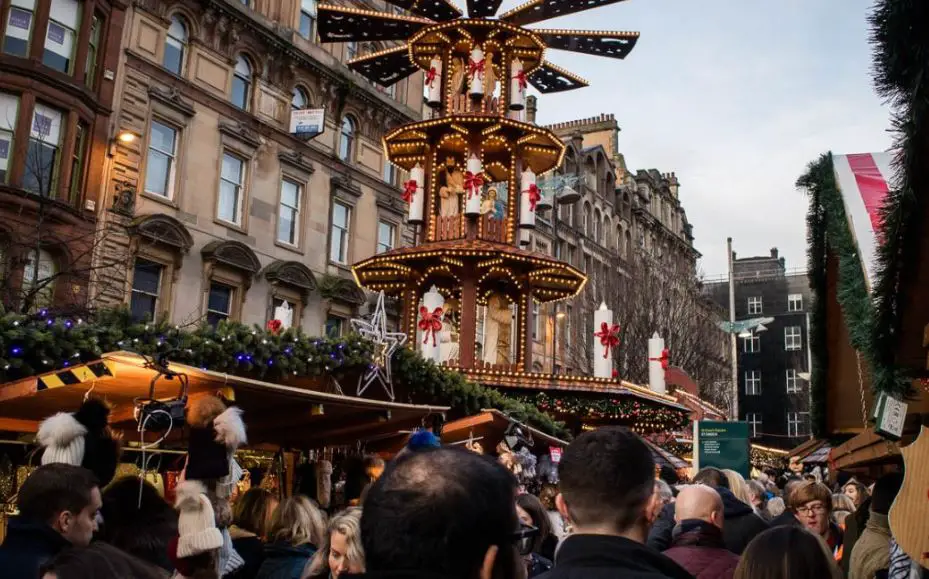 The city's nativity scene was typically placed in St. Andrew Square Garden, but now in 2019, it will be situated at the Mound near the large Christmas tree. Till 2003, the nativity scene has been Tim Chalk's life-size sculpture which represents the biblical family within a shed or barn. You would love to see that mother Mary is clutching the baby Jesus in her arms, Joseph is holding a blanket, and there are some shepherds. This whole scenario will melt your heart.  The sculpture is not a traditional depiction of the nativity scene as there is no manger, no menagerie of farm animals (only a couple of lambs), no angels, and no three magi. The expressions on the figures' faces are also interesting and in contrast to the serene joyous scenes normally depicted. if you have no idea what to do in Edinburgh at Christmas just this concert.




7. Visit Santa Claus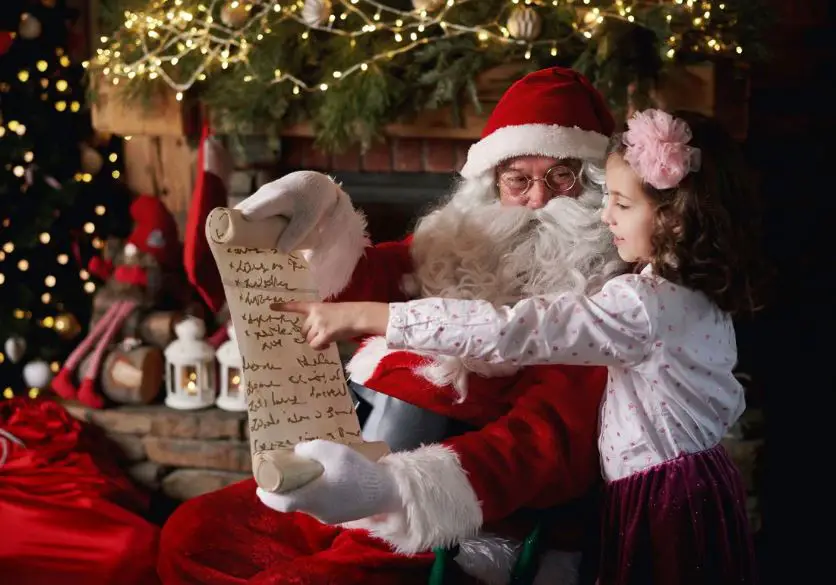 From the 1st of December to Christmas Eve, there are usually at least two places you can find Santa in Edinburgh. The main location Santa's Grotto, a part of the large Edinburgh's Christmas celebration. A visit features a bit of storytelling by Santa in a group, an individual chat for each child with Santa, and a small gift from Santa's elves. A bit over the last several years the Santa's Grotto has moved around but this year (2019) it is located on Castle Street. If you want to see this popular Santa as part, you can book a ticket online with a timed entrance as lines can get long and time slots can get fully booked on busy days.
Read More: What to do in Miami for Christmas
8. Enjoy the Music and Theater Performances on Christmas Eve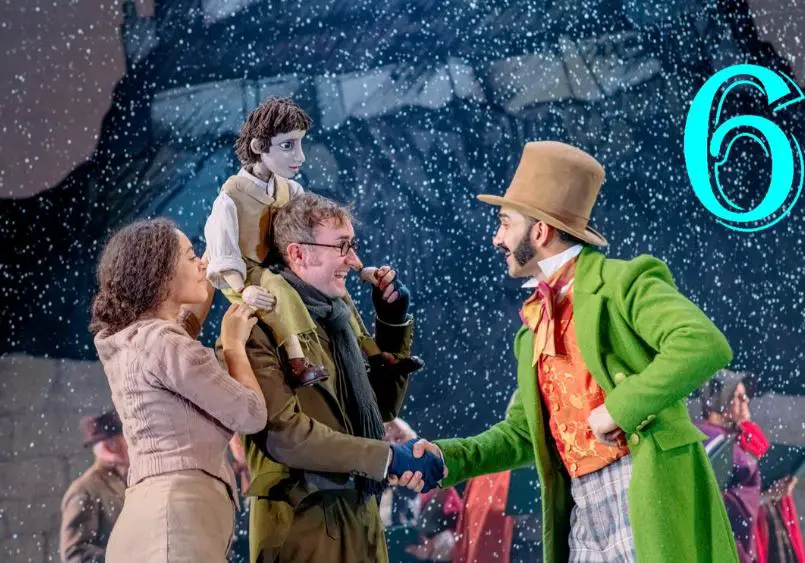 Each year there is a special Edinburgh Christmas events program that features music, theatre productions, and other evening events. The range of the starts from family-friendly sing-alongs to silent discos to adult-only oriented shows. Usually, they have a couple of shows that were popular from the Edinburgh Fringe. The popular Baby Love Disco returns again and includes music, dancing, face painting, crafts, and other fun stuff for kids and families and if you are looking for fun things to do in Edinburgh at Christmas don't miss this. A ticket is needed for kids age 6 and younger.




So above are some amazing ideas, suggestions, and reasons for Christmas in Edinburgh that will blow your mind and will compel you to make a trip and invoke you to the famous things to do in Edinburgh at Christmas. I hope you would love this article if you do share your views in the comment section.
The post Celebrate Christmas in Edinburgh Scotland | Edinburgh Christmas Things to do appeared first on World Tour & Travel Guide, Get Travel Tips, Information, Discover Travel Destination | Adequate Travel.