Salzburg is the city of 'crazy rich Austrians' who own a plethora of oldest histories and fun cultures. There are various places in Salzburg that carve a landscape appearing like an excerpt from Art books. So if you wanna explore the wide old history, art museums or beautiful intricate Architectures Salzburg is a must-visit place for all these explorations. Don't miss out on Mozart's craziness which you will eventually see in major foods and souvenirs of Salzburg. But for ease, I have mentioned the top 10 reasons which will signify What is  Salzburg, Austria known for and what are the best activities you can explore in Salzburg.
List of Reasons Salzburg is Famous for
1. Mozart Musical Culture
Salzburg doesn't have any fictional superheroes but Yes, the great Wolfgang Amadeus Mozart might have been on their Marvel posters if some 'Thor alien' attacked Salzburg! Salzburgers are crazy about Mozart, you can find anything related to this child prodigy who started to compose music from the age of five and died mysteriously at the age of 35. From Mozart's balls(not 'his' balls, I mean chocolate balls!)  to Mozart's every living place that he touched once in his life is documented in Salzburg.
If you wonder What Salzburg is best known for? Never ever miss Mozart's Geburtshaus Highlights preserved at Mozart's childhood home which include his mini-violin and a lock of his hair. Mozart Ton-und Filmsammlung is the famous collection of 25,000 film and music recordings about Mozart. For Mozart's fortepiano visit Mozart-Wohnhaus located at his family's former home. There are tonnes of Mozart things you just have to name and you will find them meticulously documented either at these famous places or in the musical cultures of Salzburg, Austria.
Read more: Famous Monuments in Salzburg
2. Historical Architecture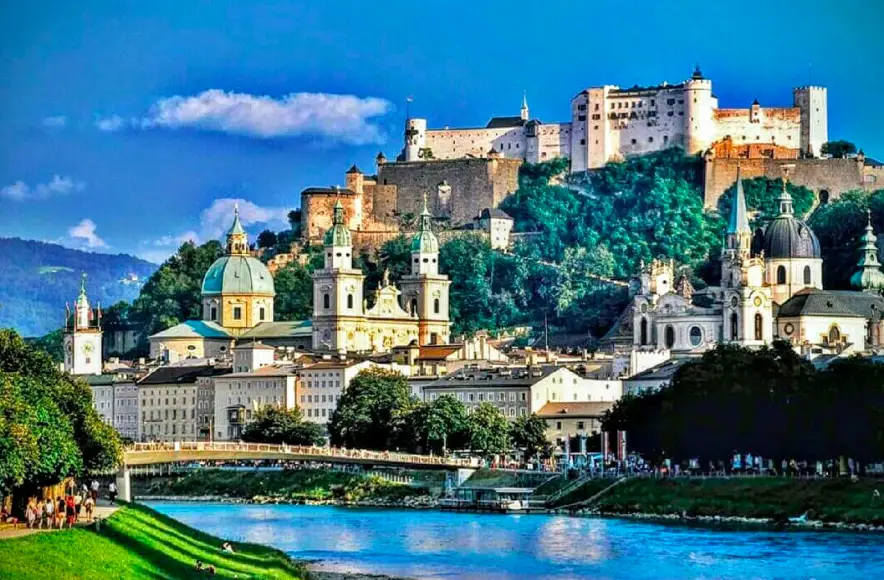 The architectures in Salzburg are so mesmerising and date way back to the stone age that will make you wonder how anyone can be so futuristic that such designs are still used today by a lot of artists in their designs. They house many historic monuments to explore to uncover their rich past.
The oldest-documented buildings in Salzburg is a monastery that stood in the 5th century and is still standing sustaining its dazzling beauty for which Salzburg is famous in the whole world. Festung Hohensalzburg fortress began in 1077, and it is currently one of the city's most-visited attractions in Salzburg. You can also explore the streets surrounding Getreidegasse, which is the birthplace of Mozart and serves as an example of the most dainty architectural side of Salzburg.
Read More: What to Buy in Salzburg 
3. Museums
There are a lot of precious things in Salzburg that you can never imagine this small borderline city of Austria can restore. But a vast history is the most delighted gems of Salzburg. Salzburg is known for Festung Hohen Salzburg Torture Devices museums, which you might have fancied a lot over the history TV shows remarking the creepy yet very smart ways for torturing by the germans. All those medieval instruments and puppets are among the showstoppers of this museum. You can also explore some 'less creepy' museums such as Salzburg Museum which has a fine collection of  Roman excavations and royal portraits or The Christmas Museum has amazing ancient calendars and handmade cribs that ensures it is always Christmas here. If you get bored from all these artefacts then worry not there's also a Toy Museum(Yes! I am not kidding), this museum isn't only for children but it preserves various historical displays of old toys and games, while the hands-on section contains different interactive rides and activities such as a marble run to explore the whole place.
4. Cathedrals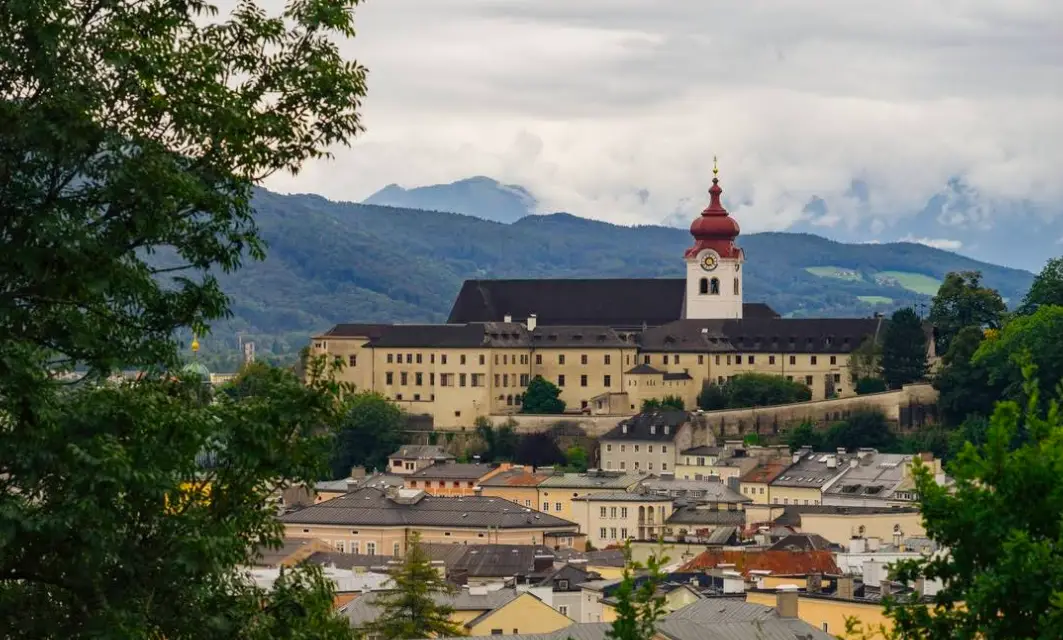 If you are a bit religious and need some individual time with God or you just wanna explore the amazing architectural works in Salzburg, give a try to the fabulous cathedrals of Salzburg that are the best places to visit in Salzburg, Austria. You can start your journey with Stift Nonnberg which is a 1300-year-old Benedictine convent doubled as a nunnery in The Sound of Music church. You can explore the fantastic mosaic-tiled mausoleum artwork belonging to Prince-Archbishop Wolf Dietrich von Raitenau at Friedh of St Sebastian Church. The St. Peter's Church which is the oldest and most attractive church in Salzburg.
5. Mirabell Palace and Gardens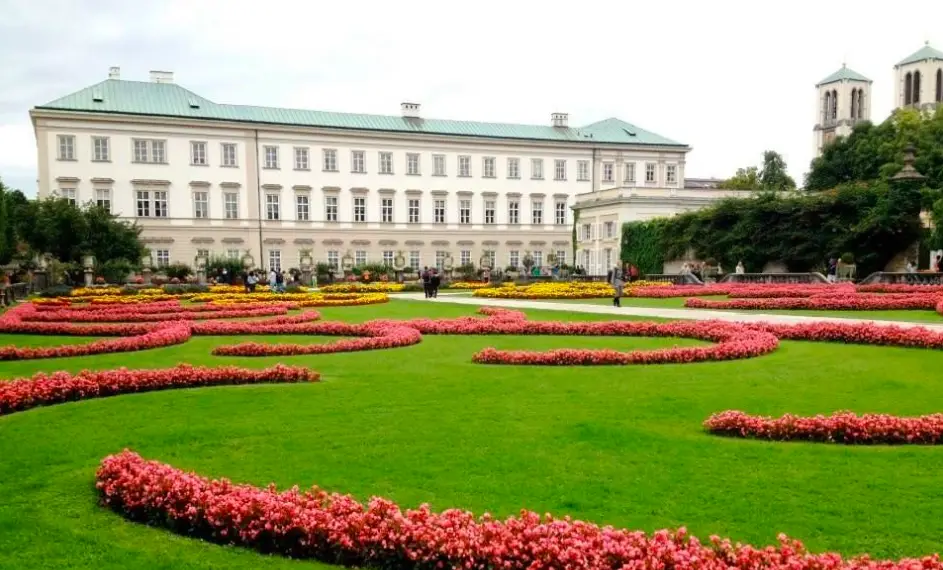 When your desires don't match up with the history geeks you just feel out the place and can't enjoy your sightseeing. For such miseries, the Mirabell Palace is your life-saviour also as not only it wreathes around a lot of famous historical places of Salzburg but has a wondrous set of gardens that can be explored at your leisure times. The garden provides spectacular views to Salzburg Cathedral and has an intricate design with an emphasis on their old mythologies. You must see Salburg's Pegasus Fountain and lots of other fountains, hedges, and themed gardens situated in this palace.
Read More: Famous Foods to Eat in Salzburg
6. Getreidegasse Street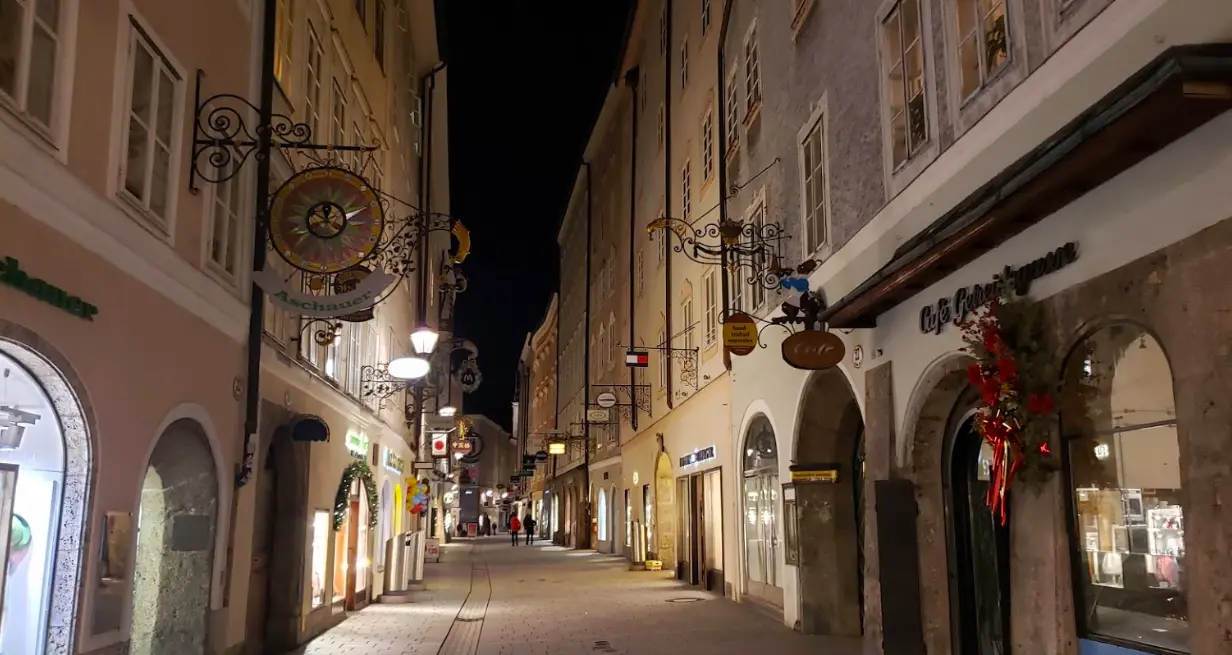 If you are a shopping freak and wonder what to buy in Salzburg? Then you just have to visit one place that will suffice all your needs in Salzburg. This street is one of the Salzburg must-visit places which has a long stretch of ancient lanes in the old town and is a standout destination for shopping.
The narrow street has many buildings packed together that have beautiful designs and quaint little windows all sustained in their old forms but serves the most mouth-watering selection of eateries and cafes to enjoy, and several historical buildings and points of interest to explore while shopping the best items of Salzburg at very cheap prices.
7. Food 
Salzburg is like a heaven for all the people who love desserts. As the delicious desserts are not only super delicious but also display a plethora of artistic creativity by the creators of desserts here. They have their superstar of dessert which is extremely handy and mouth-watering- The Mozart Balls(Oh common! that joke is old now, we all know we are talking about chocolate balls) wrapped in silver foils stamped with Mozart's face is such a delicacy to have in Salzburg. Another famous item you can have in Salzburg is their Sashtertorte which is a chocolate mud cake having apricot jam layered in the middle. I don't think I have to name the food items for which Salburg, Austria is famous for as their dazzling appearance will eventually tempt you to buy them after all. Byway these foods are also transportable hence they can be the best gifts you can bring back to your family.
Read About: Best Cities in Austria to Visit
8. Festivals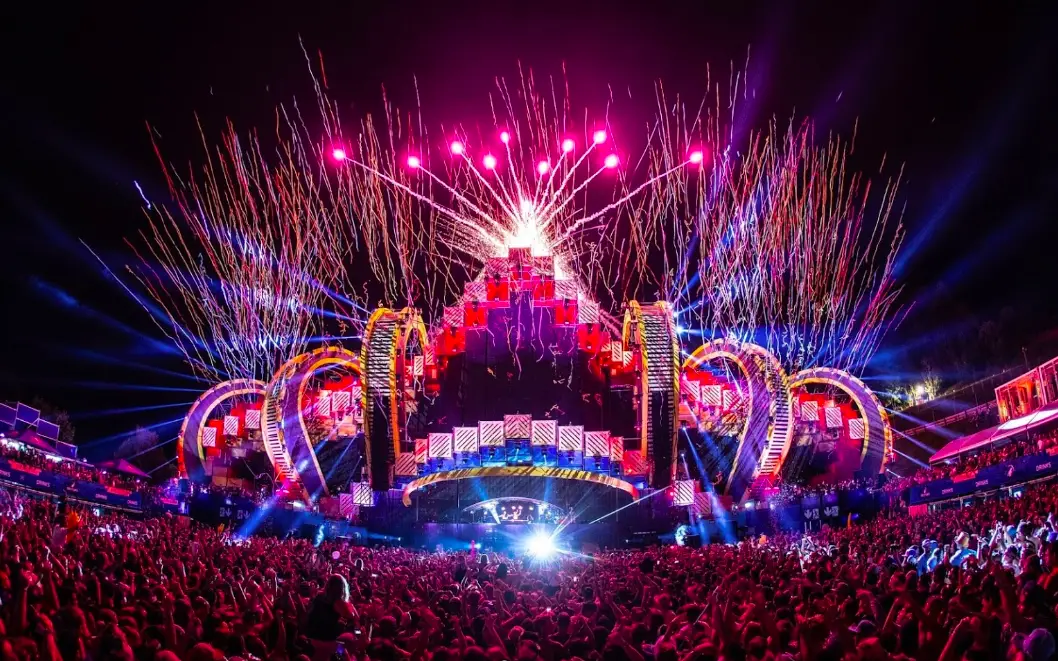 There are a lot of fun festivals celebrated every year in summers at Salzburg which have an incredible programme of classical music and many more exotic fun activities. The Electric Love Festival, with a line-up consisting of mainly Dubstep, Electro, and House might be the best party time for the youngsters. You can find your own crowd easily as these festivals are conducted in a very large zone. These are the famous party times which makes Salzburg the most visited town of Austria.



9. Winter-Sport
With amazing snowy weather, Salzburg serves the best place not just for skiers (although this is undoubtedly the most popular sport in Austria) but also for the Snowboarders, skaters, and sledders who can master up their skills in the winters of Salzburg. Salzburg is known for the winter sport organizing resorts which become densely populated during the snowy season of Salzburg, Austria. Saalbach-Hinterglemm, which is about an hour and a half's drive from the city, offers one of the best areas for skaters and has one of the largest ski facilities in all of Europe. Whereas in summers you can bask near the lakes or beaches or hike over the beautiful nearby hills in Salzburg.
Get: Best Places to Eat in Austria
10. Snow Globes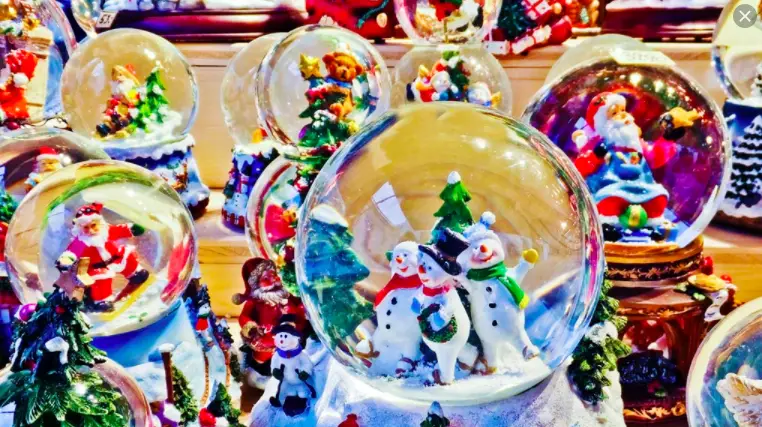 These are the most cliche gifts you might have gifted a thousand times in every birthday party, valentine or even anniversaries. Such versatile gift snow globes are sweet and beautiful but can you wonder if these were created for the first time by a surgical instrument mechanic Mr Perzy I in the 1900s in Austria? Isn't is amazing yet creepy again. Still, you can remind yourself now, every time you see someone gifting this cliche and might even annoy them with these weird facts of Salzburg. Salzburg is well known for exporting some of the most customizable and adorable snow globes in all over the world. So don't forget to buy this cliche again, but this time you will know it's a memento of Salzburg for you instead of being a boring home decor.
Visit: Water Parks in Salzburg




I hope you enjoyed this entourage of top 10 reasons for which Salzburg, Austria is known for. There are a lot of entities in Salzburg which are exclusively extraordinary and own very interesting legendary tales. So, do visit this city in Austria once this pandemic is over and realize again how beautiful the world is with Salzburg's famous landscapes and take the above-mentioned checklist for ease.
The post Discover What Salzburg is Known For?| Why is Salzburg Famous For? appeared first on World Tour & Travel Guide, Get Travel Tips, Information, Discover Travel Destination | Adequate Travel.