With towering cliffs, tropical forests and the blue Pacific on one side, culture-rich Taipei draws plenty of travelers from around the globe. The theme parks in Taipei are one of the tourist attractions. Tourists would enjoy a visit to the Gold Ecological Park in Jinguashi, where they will learn about the history of gold mining. Families with children will enjoy a visit to Taiwan, which is replete with water and theme parks such as the Farglory Ocean Park, Taipei Children's Amusement Park and more. These parks are perfect for a day out with the family and full of fun-filled activities for all. Here is a look at the top theme and amusement parks in Taipei.
List of  Water Parks in Taipei
1. Farglory Ocean Park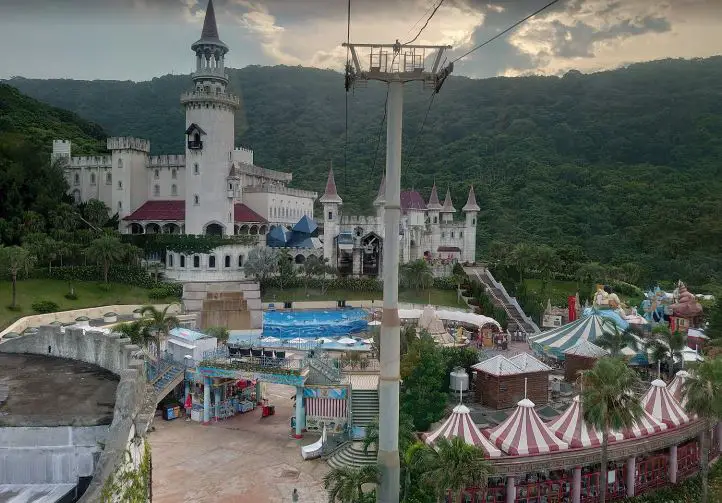 A water theme park in Taipei Taiwan located only 10 km (6.2 miles) south of Hualien City, Farglory Ocean Park is Taiwan's first marine theme park. Featuring eight zones, this park showcases various attractions including the dolphin show, Fly across the ocean and the Pirate of El Dorado. Tourists can take full advantage of the multiple roller coasters, bumper boats, water slides, and pirate ships while exploring Brighton by the Sea, Crystal Castle, Harbour Square, Mariner's Cove, Main Street, Discovery Island, Dolphin Lagoon and the Underwater Kingdom zones. Brimming with fun, this theme park is bound to steal your heart.
Address: 97449, Taiwan, Hualien County, Shoufeng Township.
Official Website: www.farglory-oceanpark.com
2. Window on China Theme Park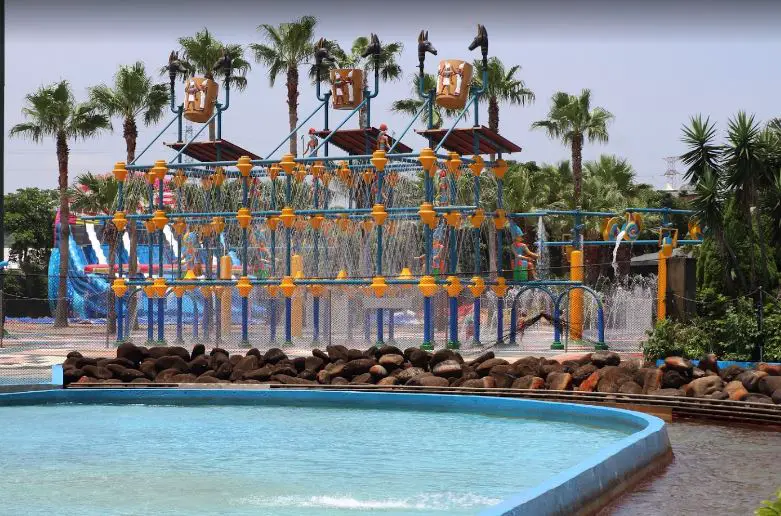 Located in the Longtan District of Taoyuan City, this amusement park in Taipei opened in 1984. This park is a perfect location to plan your day out with children as it boasts of a Mini World, an amusement park, a water park, and multiple shows. Head to the Mini World to pose in front of 133 mini buildings and landmarks including mini Taiwan, mini Asia, and mini America. Enjoy the outdoor and indoor rides of Strawberry Wheel, Jumping Stars, Wild UFO, and Bumper Car. Tourists will enjoy the Jumbo Wave water roller coaster. If lucky, you can be a part of the OPEN! Costume Show, Funny Clowns, or the African HOT Show.
Address: No. 891, Gaoyuan Road, Longtan District, Taoyuan City, Taiwan 325
Read More: Amusement Parks in Cancun
3. Taipei Water Park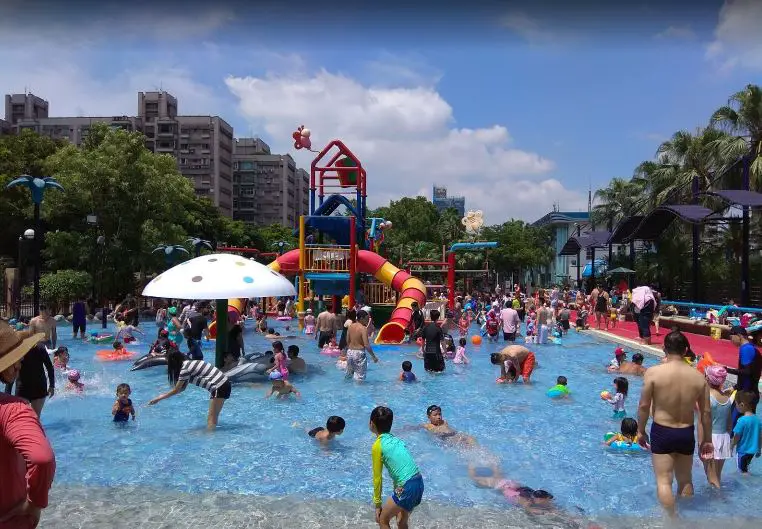 Taipei Water Park lies in Taipei's Zhongzheng district and features fun water facilities. From the Pirate Ship Fuzzy Water Glide to Friction Experiencing Channel, swimming pools to exciting water games, this amazing water park in Taipei welcomes children to experience a wonderful time. Head to the Water Town Garden with friends and family to cool down under the sun, with water being sprinkled from time to time. It is one of the water theme parks in Taipei.
Address: St, Zhongzheng District, No. 1, Siyuan, Taipei City, Taiwan 100
4. Janfusun Fancyworld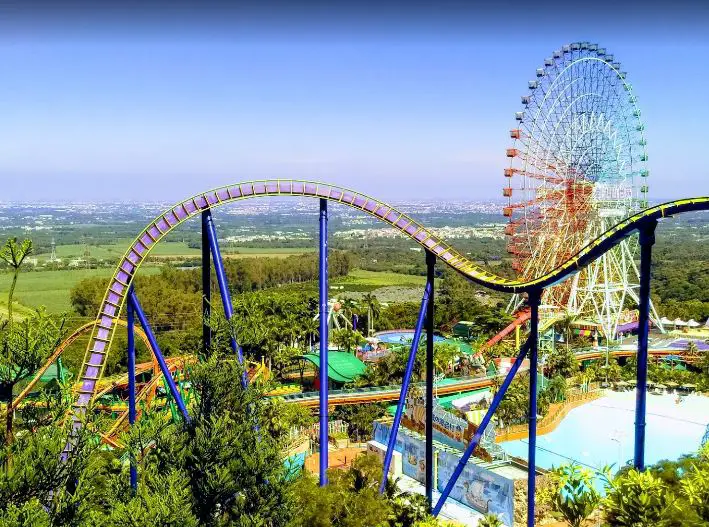 Built-in 1986, Janfusun Fancyworld features Taiwan's tallest Ferris wheel – the Sky Wheel. It is the best theme park in Taipei. This fancy attraction boasts 50 passenger capsules and the exciting ride offers you stunning views of the Plain. Enjoy a thrilling experience with the Diving Machine G5 and the Insane Speed, which are inside the Sky Plaza. Head to the Haunted Theater to watch 4D haunted cinema. The kiddie land features rides like the Kuku Coaster, Magical Cake House, Happy Treasure Island and The Poseidon, which will keep your child occupied. With multiple rides, live shows, museums, and eateries, it is the perfect place to enjoy a day out with the family.
Address: 646, Taiwan, Yunlin County, Gukeng Township, 67
Official Website: http://fancyworld.janfusun.com.tw/
Read More: Water Parks in Johor Bahru
5. Little Ding-Dong Science Theme Park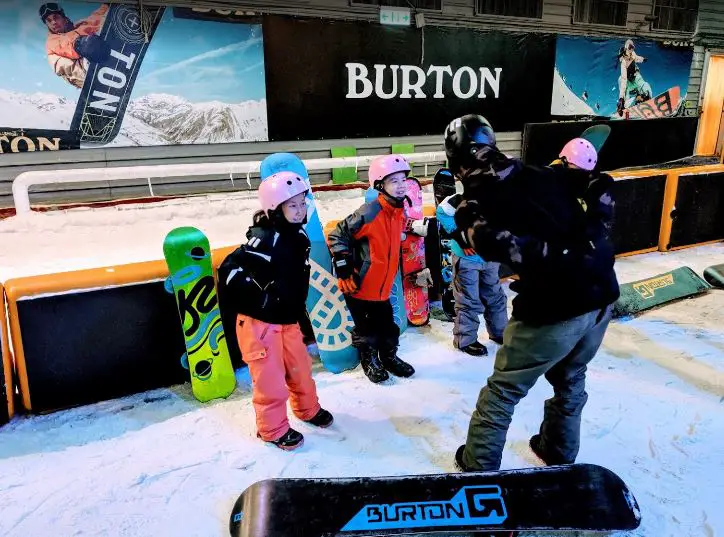 Little Ding-Dong Science Theme Park is the best theme park in Taiwan. Spread over 74 acres (30 hectares), this park promotes creative thoughts and scientific knowledge in children. Operational since 1979, this theme park features eight main sections with 30 fun activities. Multiple theme-based areas are located in this park that has activities based on manifold factors, including water, light, sound, electricity, power, and wind. Build a camp just by the huge swimming pool, and admire the breath-taking views of the sunset from here. Visitors can also head to Taiwan's largest indoor skiing facility, which is inside this park.
Address: No. 199, Kanghe Road, Xinfeng Township, Hsinchu County, Taiwan 304
6. Baihe Taiwan Film and TV Town
Baihe Taiwan Film and TV Town is a small tourist attraction and a hidden gem in the northern regions of Tainan County. With a shopping arcade, plaza, film sites, and facilities, it is the largest scale film studio in Taiwan. If you are looking for an amusement park in Taipei Taiwan head to this park. Television programs like The Hooligan Professor, Unforgettable and The Ox-Cart for Dowry are featured here. Pay a visit to relive the moments.
Address: 732, Taiwan, Tainan City, Baihe District, 21-6
Read More: Top Water Parks in Dublin




So far we have discussed the water theme parks in Taipei. If you are planning your trip to Taipei then kindly go through our other articles as well which will be quite beneficial for you. Please share your views regarding the content explained above and liked it too.
The post Best Theme Parks in Taipei Taiwan | Famous Water Parks in Taipei appeared first on World Tour & Travel Guide, Get Travel Tips, Information, Discover Travel Destination | Adequate Travel.