Do many people ask why you visit Bruges for Christmas? Here we are going to tell you so many reasons to spend Christmas in Bruges. Bruges is spread over with tourists during the Spring and Summer high season. Come here on Christmas, the crowds departed from this UNESCO heritage city and you can experience Christmas in Bruges with the locals with lots of traditions. Every year, many travelers across the globe spend two weeks celebrating Christmas in a new place in Europe; pretending that we live there for a short while. In this article we are going to open up how to celebrate Christmas in Bruges  with things to do and reasons: 
How Bruges Celebrate Christmas?
1. Shop at Christmas Markets of Bruges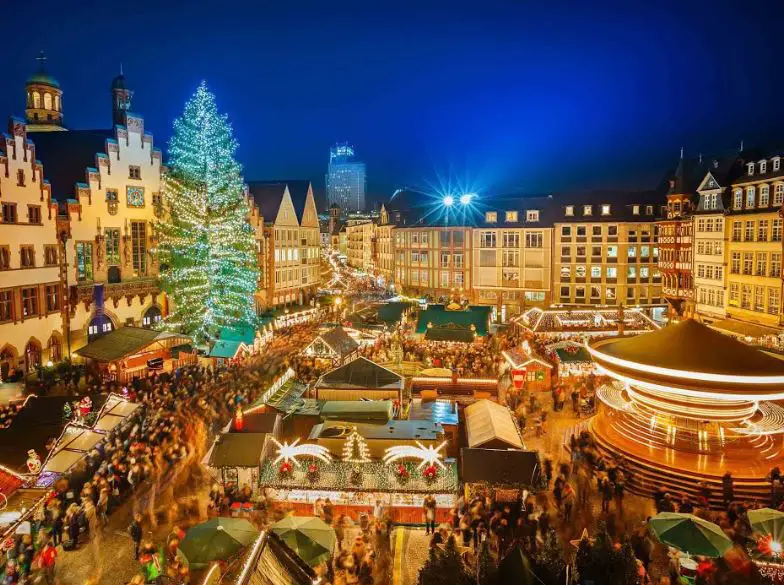 Christmas marks the most magical time to visit Bruges because of the world-famous Christmas markets. Grote Square is home to one of the largest Christmas markets in Bruges. It is known to be the perfect place to get all of your festive feels in the cobbled city until January 1st. Sample market treats at over 20 different stalls offering Christmas treats, glühwein, presents, Belgian Frites and much much more. There's a reason why Bruges is a top destination during the winter. While you enjoy the Christmas atmosphere, enjoy the fairytale backdrop with the colorful, lit up gingerbread-like buildings lining the square. This market even has an ice rink for skating, so don't miss it.
2. Christmas Food in Bruges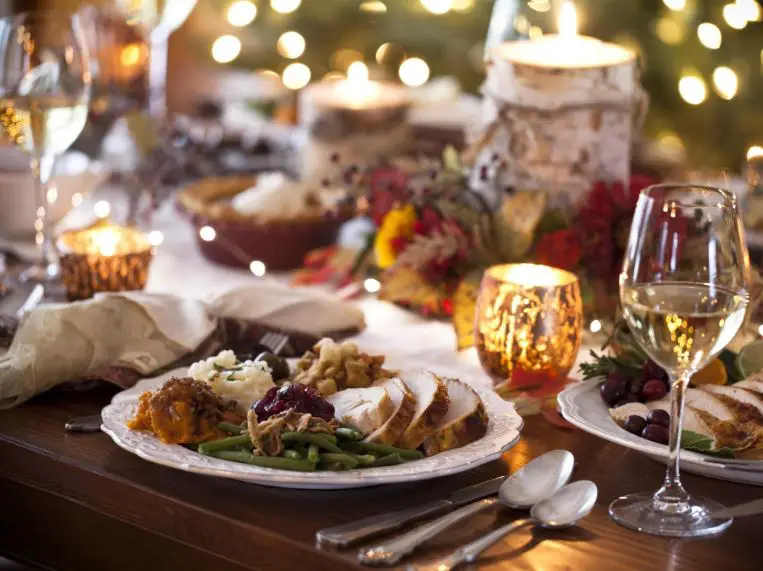 In Bruges, Burg Square is the place to get your Christmas feels and the perfect photo of the city in all its festive glory. To get the best glimpse of the tree, make your way over there after dark when the Town Hall and the Belfry Tower both glow in the background and the tree lights switch on. It doesn't get more festive than that. If you visit most cities at Christmas time, there will almost always be a giant Christmas tree dressed up in thousands of lights to tower over one of its big, famous squares.
Read More: Celebrate Christmas in St Petersburg




3. Take a Romantic Carriage Ride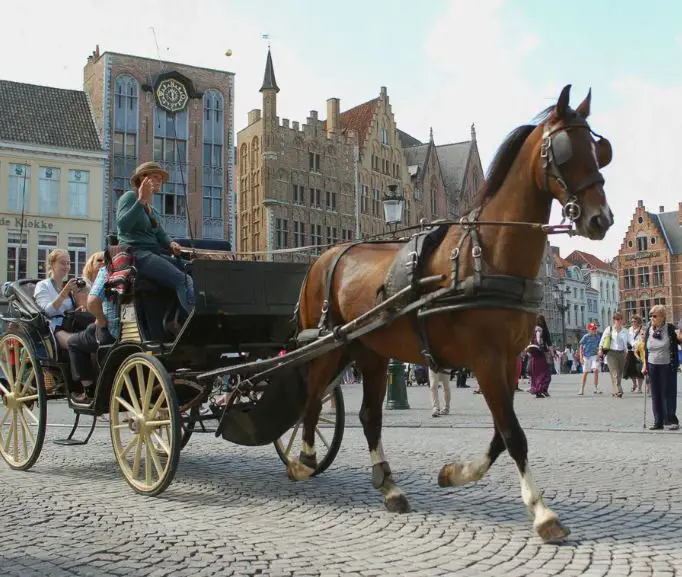 The Markt Square in Bruges is iconic for more than just it's stepped gable roofs, stunning Town Hall, towering Belfry, and actual markets. You can't miss this ride because of it one of the Christmas things to do in Bruges.  There's also a constant parade of horses pulling carriages, some of which if you're lucky may also include other animals too, like the world's cutest pug puppy wearing a tiny Santa outfit, which we are still dying over. So don't miss the opportunity to take a romantic ride with your loved ones and it costs just €39 for a 30-minute carriage ride.
4. Taste the Belgian Beer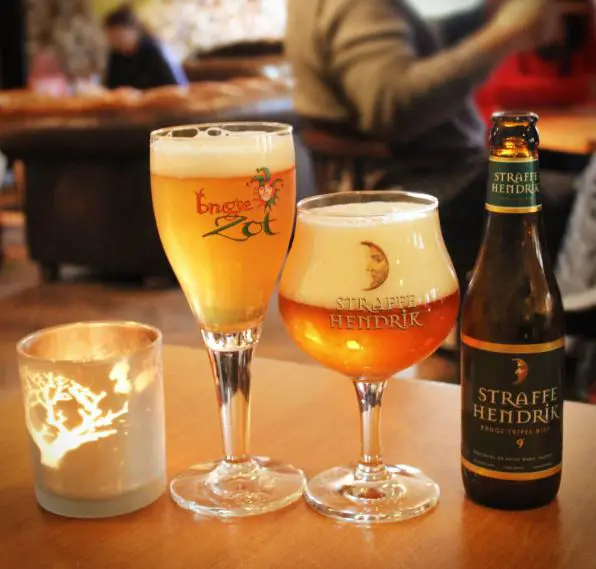 Can you imagine how Bruges celebrate Christmas without beer? No… never they cant! Nothing goes down better in Belgium than a good beer, and there are tons to choose from when in Bruges. Grab a table in one of the city's coziest beer bars where you can drink in the warmth of an old, Brugman pub away from the bitter cold. Tasting Peruse the countless beers on the menu and ask the waiter if you need a hand at choosing a good one for you (or a little sample taste). Bruges might be small, but you definitely won't be short of local spots to get your hoppy fix. Head to the Bauhaus bar which is all wooden and cozy inside and boasts a huge selection of all sorts of beers on its menu.
Read More: What to do in Miami for Christmas




5. Christmas with Chocolate at Bruges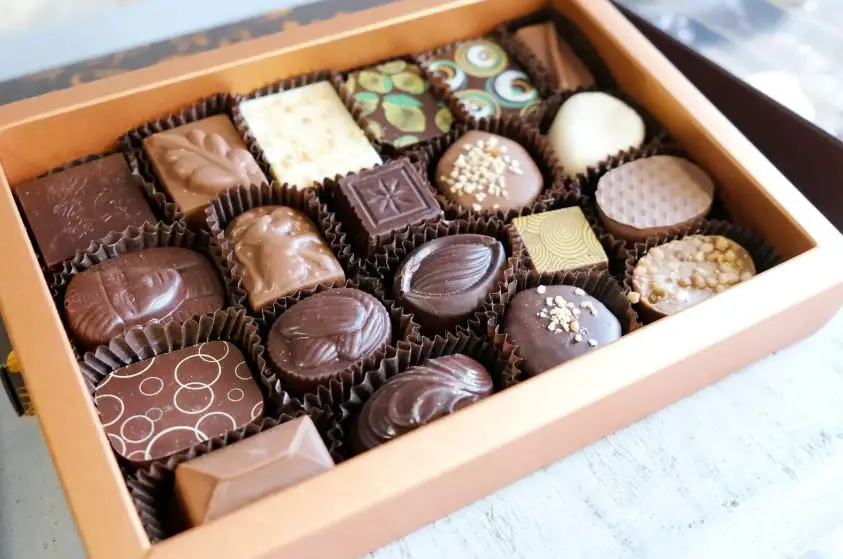 Bruges is the perfect spots to get handmade Belgian chocolates for your family and friends. You will find plenty of chocolate shops in the city, but be careful because some of the shops claim their chocolate is handmade when it's not. We're here to help you out with the best chocolate shops to visit in Bruges where you can buy some of the finest chocolates made by talented chocolatiers. There are some charming chocolate shops around the city that you simply won't want to miss. If you have no idea what to do in Bruges at Christmas and what to gift that's your Christmas gifts sorted.
6. Explore MiniWater Parks and Lovers Bridge
There's nothing more romantic than strolling hand in hand over the Bruges Lake of Love on the Lover's Bridge in Minnewater Park. Strolling with lover is part of the best things to do in Bruges at Christmas. Minnewater Park is filled with a lake that's literally called the Lake of Love. Also, there's like, a thousand swans. Of course, every good romantic lover has his/her own emotional moments and a story on lovers' bridge, and Minnewater is no exception. In this case, the legend tells of beautiful Minna, who fell in love with a warrior of a neighboring tribe. Her father said no and set up an arranged marriage instead, so in classic Disney princess style, Minna ran away into the forest, probably with very dramatic music playing and lots of tears, probably accompanied by her talking animal friends, etc.




7. Skating at Grote Square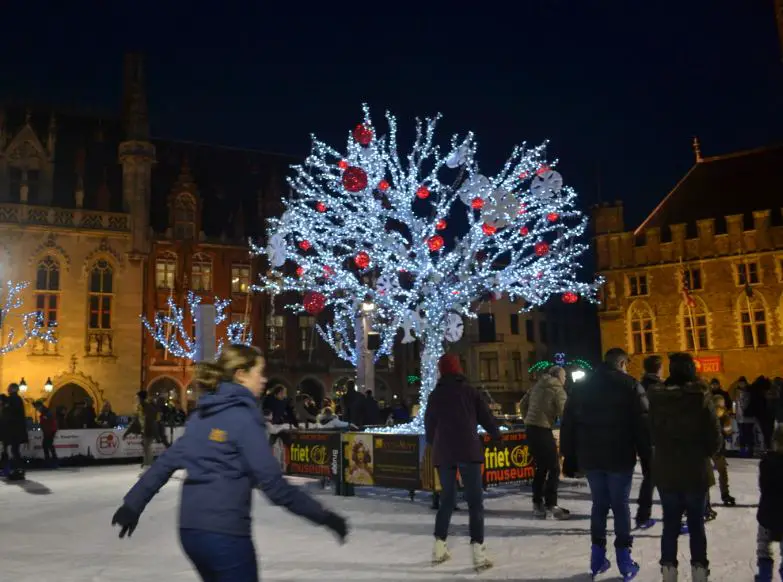 Skate around Grote Square on one of the most famous and big ice rinks in Belgium. Whole Grote Square is surrounded by the annual, incredible Christmas Market, so don't miss the opportunity to get your skates on and try your hand on the ice in amongst Bruges' most famous square, surrounded by the Belfry Tower and the colorful Dutch houses of Grote Markt. Once you're all skated out (or you'd rather watch than take part) go up to the Historium bar, get a beer and take a seat overlooking the market. It's the perfect place to people watch and soak in the atmosphere without barging through crowds.
Read More: Christmas Celebration in Bangkok
8. Take Sips of Hot Chocolate on Christmas Eve at Bruges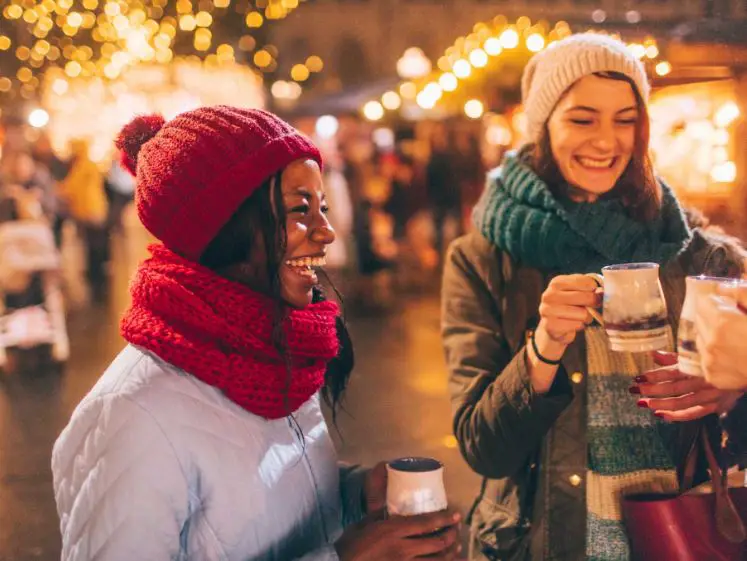 What's better than a smooth, creamy hot cup of cocoa on Christmas eve? Everybody knows that the Bruges is the hot chocolate capital of the world so it would be rude not to indulge in one of the Bruges's best hot chocs while you're here. To try the best hot choc you'll ever taste, head to The Old Chocolate House or Chocolaterie Sukerbuyc. The hot chocolate here on Christmas day in Bruges where you can take a sip of delicious hot drink and the finest chocolate of Belgium.
9. Participate Bruges Snow and Ice Sculpture Festival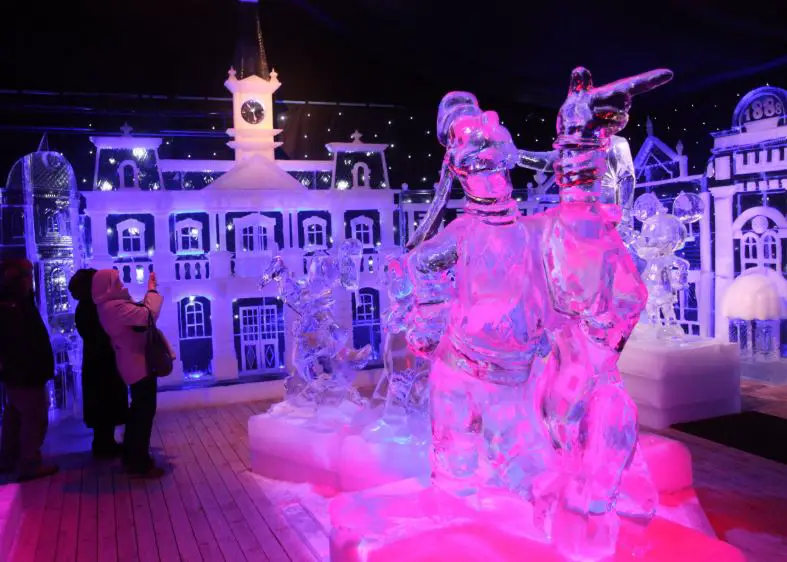 On Christmas time December and January, Bruges snow and ice sculpture festival take place outside Bruge's main train station with lots of pomping. Incredible ice sculptures are displayed inside a thermal hall called the Ice Palace which is kept at a is a constant -6°C. Wrap up yourself with warm hats, scarves, and gloves and enjoy the ice versions of famous landmarks and icons.
10. Take a Boat Trip on a Bruges Canal on Christmas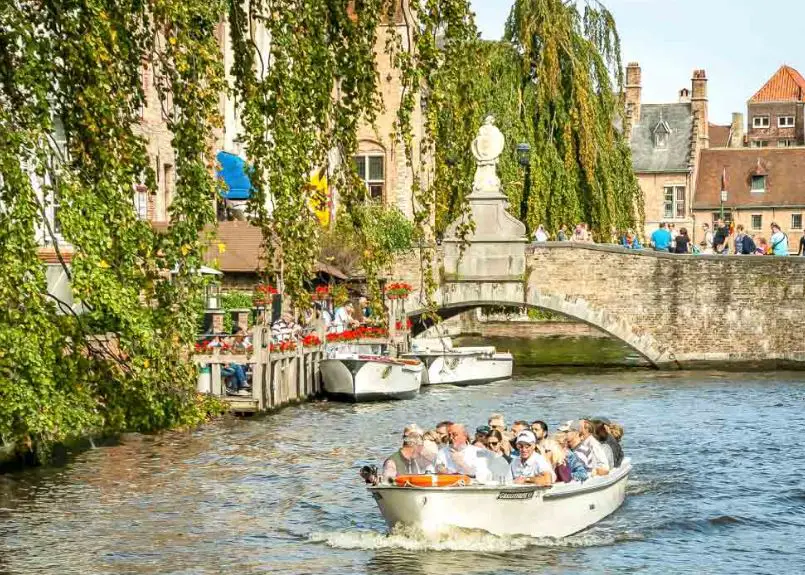 Bruges is home to a network of pretty canals lined with gabled red brick buildings and crossed by little stone bridges. One of the best ways to explore the city is by taking one of the many scenic canal tours in Bruges. Boating here on Christmas Eve is counted in one of the top things to do in Bruges at Christmas. 
Read More: Christmas markets in Sydney




So above are some amazing ideas and suggestions on how to celebrate Christmas in Bruges that will blow your mind and will compel you to make a trip to Bruges on the Christmas holiday. I hope you would love this article if you do so share your views in the comment section. 
The post Things to do in Bruges on this Christmas Day | Christmas in Bruges Belgium appeared first on World Tour & Travel Guide, Get Travel Tips, Information, Discover Travel Destination | Adequate Travel.