Guatemala is a truly unique and extraordinary country and the famous cities in Guatemala to visit have everything from ancient Maya ruins, charming colonial towns, rich culture to active volcanoes. It's just one of those countries you don't want to overlook. In every little corner, there is something to discover, to explore, to climb and to take a picture of. Guatemala is definitely a nature lover's paradise, The cities of Guatemala is home to the unique Mayan culture and a few cool places here to explore. Check out this list of top 10 cities in Guatemala, if you don't want to miss out on any of Guatemala's gems: 
List of Cities to Visit in Guatemala 
1.Antigua Guatemala
Get Antigua Guatemala Hotel Deals
Antigua, Guatemala's most important tourist destination. It was once an important city in Guatemala in the Spanish empire and the administrative hub of all Central America. Caught between three volcanic cones and situated in a gorgeous valley, Antigua enchants with Baroque architecture and cobblestone streets and one of Latin America's most spectacular Semana Santa celebrations. Bars and restaurants are friendly and sophisticated, while excellent language schools and a large expat population further contribute to Antigua's cosmopolitan personality.
Read more: Major Cities in Canada
2. Guatemala City 
Get Guatemala City Hotel Deals
Guatemala City is the capital city and major cities in Guatemala.  Its largest, most modern metropolis and top tourist destination. On Sunday nights locals gather in the plazas of "guate," an activity the traveler in search of authenticity will enjoy. And authenticity they will find in droves, as Guatemala City has definitely not been scrubbed up for the tourist trade. Potholes and rundown buildings are punctuated by petty street crime. However, there are a few excellent museums, two of which are dedicated to Mayan culture. Edgy, artistic culture springs up in the Cuatro Grados Norte, while nightlife is best sought out in Zona Viva, an area of zone 10. The street food is also a must-try, with interesting goodies like Atol de Elote, a sweet corn drink, and sliced mango dusted with salt and crushed pumpkin seeds. Just be sure to look out for the cleanest vendors.
3. Flores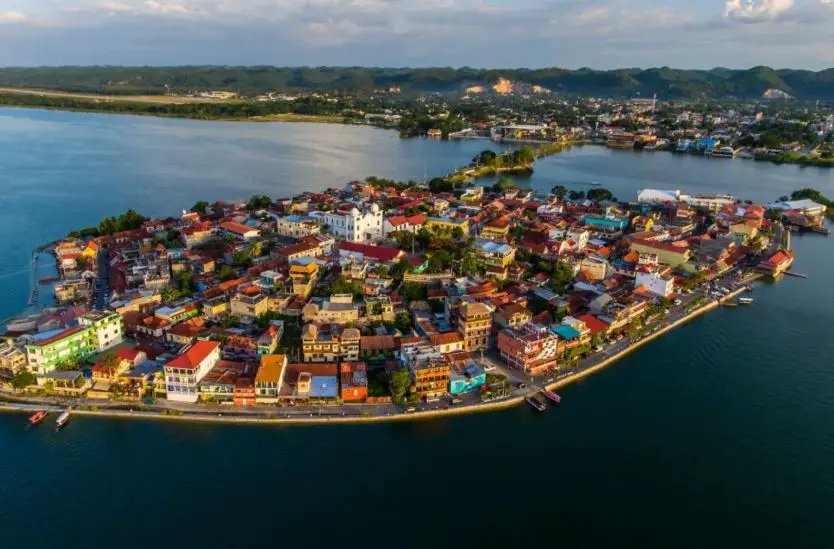 Flores is a beautiful island city and one of the tourist cities in Guatemala on Petén Itza Lake (Lago Petén Itza). Notable for its colonial red-roof architecture and winding cobblestone streets, Flores is a true gem. The village is on a small island connected to the mainland by a causeway, which leads to the twin towns of San Benito and Santa Elena (modern and dirty in contrast to the charms of Flores). The three towns together are commonly viewed as a base for exploring the Mayan ruins of Tikal, though they have much to offer as well. Be sure to visit the nearby cave of the serpent (Ak'tun Kan) and ARCAS, a wildlife rescue center. The town is home to many restaurants, and adventurous travelers will find an opportunity to sample exotic animals. However, keep in mind that many of these animals are illegally poached, and therefore should be avoided. This one of the cities of Guatemala is a very safe place for tourists in sometimes-iffy northern Guatemala and an excellent destination for any and all travelers.
Read more: Major Cities in Morocco
4.Villa Nueva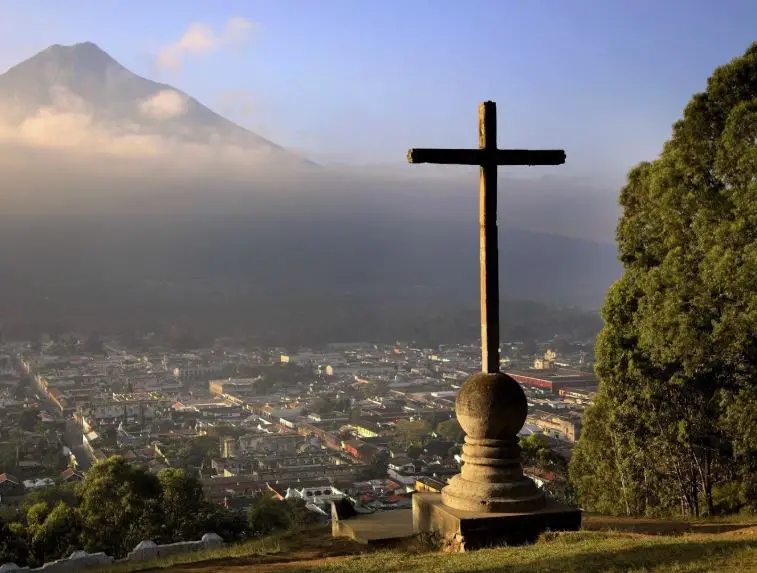 Villa Nueva is the second most populous and beautiful Guatemalan city. It is land housing a population of 0.48 million in 2015 located 14.9 kilometers from Guatemala City. This city nears the regions of Villa Canales, Mixco, and Petapa. The population of this city largely relies on Villa Nueva's industries, mainly metallurgy, textiles, and plastics. The agricultural sector also contributes to the city's economy and provides employment to some of its people. Agricultural products like rice, vegetables, and dairy products are the main agro-product.
5. Mixco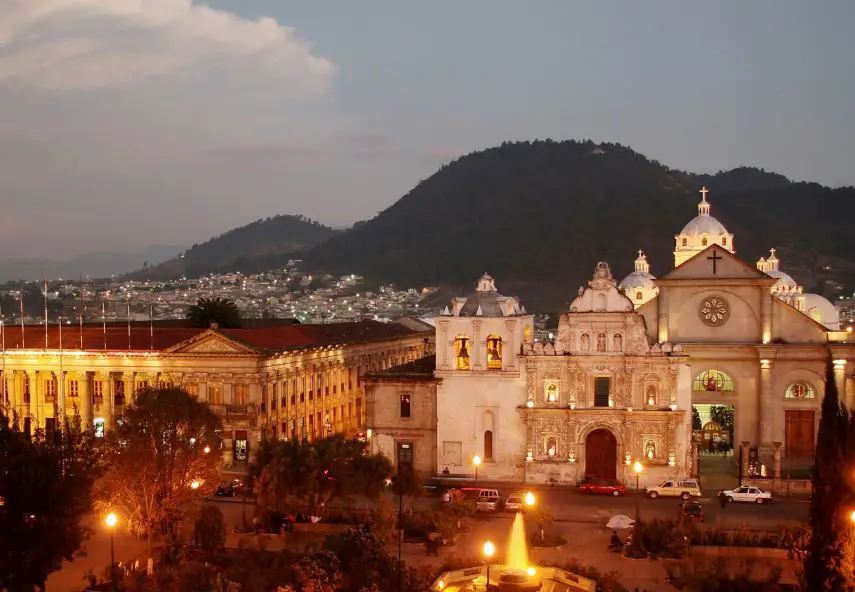 Having 0.47 million population in 2015, make Mixco the third most populous Guatemalan city. Mixco is part of the Capital City's Metropolitan and located near Guatemala City. Mixco is linked to the capital city through bridges because of the presence of canyons that separate the two cities. The city enjoys a relatively constant temperature throughout the year. This best city to visit in Guatemala is a bustling tourism hub mainly because of the remains of the Mayan civilizations. Structures such as temples, pyramids, and ball courts are now protected ruins and serve as a source of income for the city through tourism.
Read more: Major Cities in Austria
6. Petapa
The city of Petapa has an elevation of 1,229 meters (4023.1 feet) above sea level and had a population of 0.18 million people in 2015. This is one of the famous cities in Guatemala lies near the regions of Villa Nueva, Mixco, and Amatitlan and known as the fourth largest city in the country. The economy of Petapa mainly relies on agriculture and its industries.
7. Panajachel 
A quaint Mayan village turned hippy hideaway and now a center of mainstream tourism, Panajachel has seen more than its fair share of incarnations. On the shores of the Highland Lake Atitlán, this city of Guatemala map is a natural center for exploring surrounding environs. Whether in search of healing in a vortex energy field, experiencing today's rebirth of Mayan culture, or simply looking for a relaxing resort town, "Pana" seems to have a side that suits almost everyone. You can enjoy here in this Guatemala city the Sunday market with the locals, shop for handicrafts along Calle Santander and book a lake crossing for outdoor adventures amongst monolithic volcanoes and indigenous villages.
Read more: Major Cities in Poland 
8. San Pedro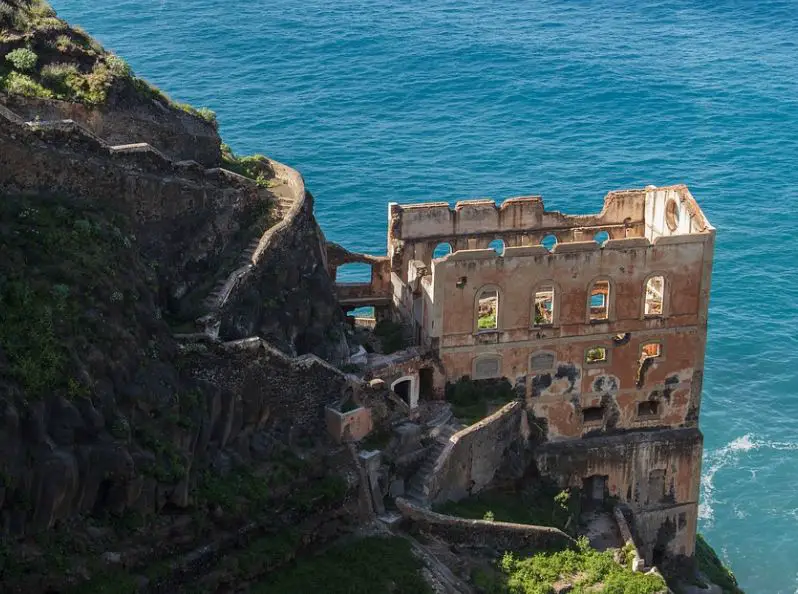 San Pedro is counted in one of the large cities in Guatemala and popular for its party and stoner vibe, San Pedro makes a more laid-back alternative to the tourist overdrive across the lake in Panajachel. A bit rough around the edges, with some unappealing boxy architecture, it nonetheless makes a good base for exploring the Lake area.
9. Tikal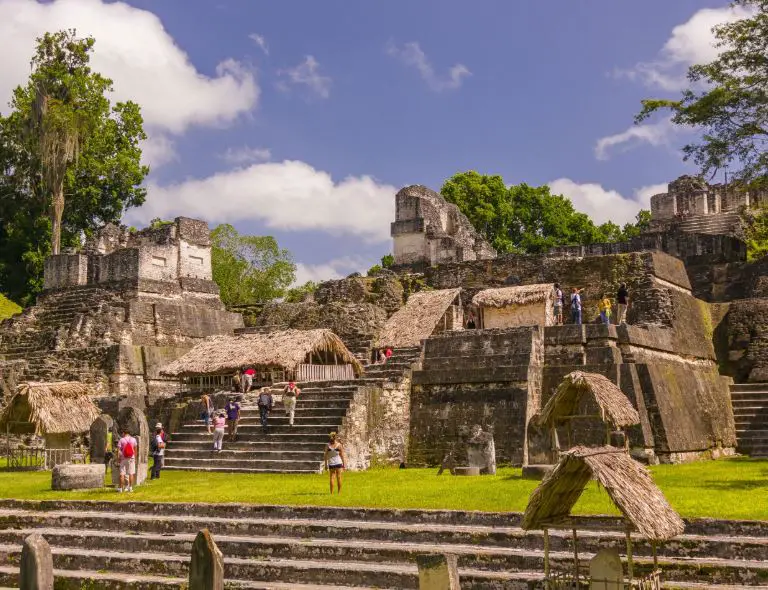 Greatest and best understood of the Mayan civilizations of classical Central America, Tikal today remains among Guatemala's biggest tourist draws, and one of the greatest sets of ancient monuments in the world. This best city in Guatemala serviced by the nearby towns of Flores and Santa Elena, from which regular shuttles run.
Read more: Major Cities in Equatorial Guinea
10. Chichicastenango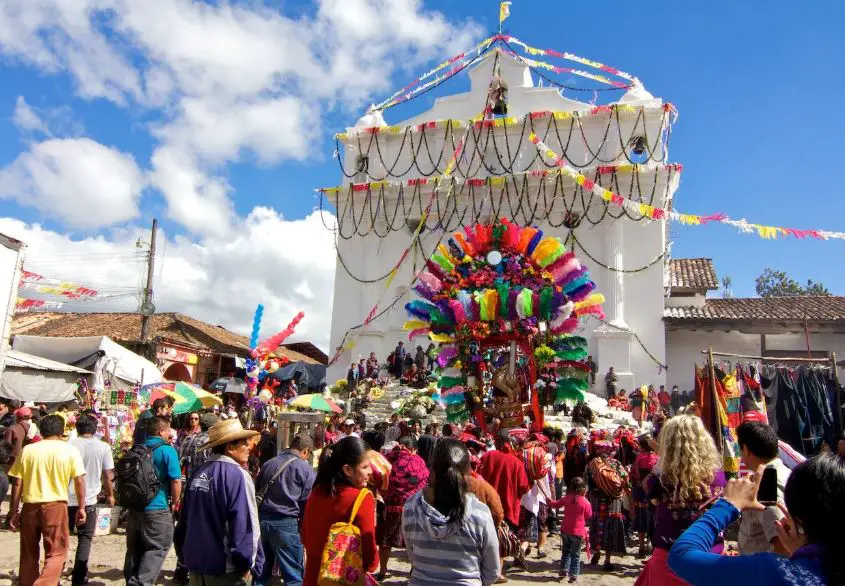 Get Chichicastenango  Hotel Deals
There's just something about the name Chichicastenango that makes you want to visit. Maybe because the main city in Guatemala is a good place to immerse yourself in the Mayan culture almost 100 percent of the city's population is Mayan K'iche. Maybe it's because of the fantastic Thursday and Sunday market, where you can buy everything from food and colorful women's blouses to limestones for making tortillas and traditional carved wooden masks. Adjacent to the market is the Church of Santo Tomas, built on the site of a pre-Columbian temple
Here is our list of top cities in Guatemala which are must-visit your trip to this nation as all of these cities are very popular among visitors as there are a lot of things to do and see. Hope the post is beneficial to you kindly read our other blogs also if you want to know more about this city.
The post 10 Best Cities in Guatemala to Visit | Major Cities in Guatemala appeared first on World Tour & Travel Guide, Get Travel Tips, Information, Discover Travel Destination | Adequate Travel.