Synopsis: Spike Island in Cork Harbor, Ireland, was once known as an abandoned destination that no one wanted to visit, but after a little makeover, this island with the darkest past has now started attracting visitors today.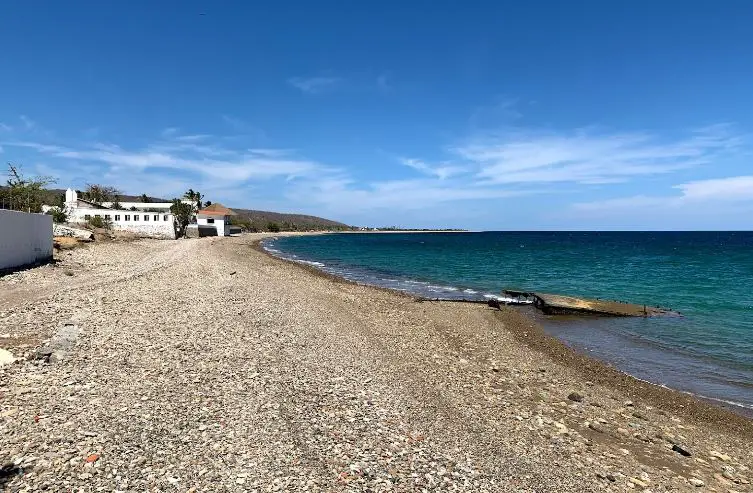 Mexico, in North America, which is now known for its rich culture, ancient ruins, dazzling beaches, and incredible cuisine, also has a dark past. Islas Marias in Mexico was once a notorious prison that is now converted into a beautiful hideaway in the Pacific Ocean perfect for a refreshing weekend.
According to recent news, president Andres Manuel Lopez Obrador opened the Islas Marias Tourist Center on Friday to restore the decades-old federal jail into an environmental and historical attraction.
Lopez Obrador stated that "This is tourism to explore, and live with nature." "Recreating history is remarkable."
You all have visited beautiful cities and beautiful towns in Mexico, but this long forsaken island is worth a visit. Along with apartments, a restaurant, a cafe, and beaches, the refurbished property includes a Nelson Mandela arch. Nelson Mandela was a renowned personality who has also elected as president of the country after spending around 18 years behind bars on the popular Robben Island in South Africa.
Mexico's government stated in a video that Mandela is "a perfect example that principles and progress can continue on behind prison walls,".
In 1905, under the dictatorship of Porfirio Diaz, Mexico's Islas Marias were converted into prisons, and they served this function almost continuously up until 2019 when it was closed by Lopez Obrador.
The penitentiary was once home to a large number of political prisoners, one of whom was the influential Mexican author Jose Revueltas, who was put behind bars multiple times for his involvement in left-leaning activism.
The government has announced new vacation packages to the islands and starting the following week, there will be ferries to Puerto Balleto, which is the biggest town. The facility will be run by the Mexican Navy. It is in a UNESCO Biosphere Reserve and will be protected by the organization.
Mexico has experienced a post-pandemic tourist boom, with a rapid increase in international arrivals of 56.4% during the first 10 months of 2022 compared with the same period last year and by 7.3% compared to 2019.
The post Islas Marias: a newfangled tourist attraction of Mexico appeared first on World Tour & Travel Guide, Get Travel Tips, Information, Discover Travel Destination | Adequate Travel.