Looking for tasty vegetarian recommendations? Vegan culture becoming increasingly popular in Barcelona.  However, we've got a list of the top vegetarian restaurants in Barcelona, with a good balance between modern vegetarian dishes and classics that are still everyone's favorite go-to. If you're looking for vegan-friendly places or veggie tapas with craft beer, be sure to check out our best vegan restaurants in Barcelona: 
Vegetarian
 

Restaurants in Barcelona





1. Raso Terra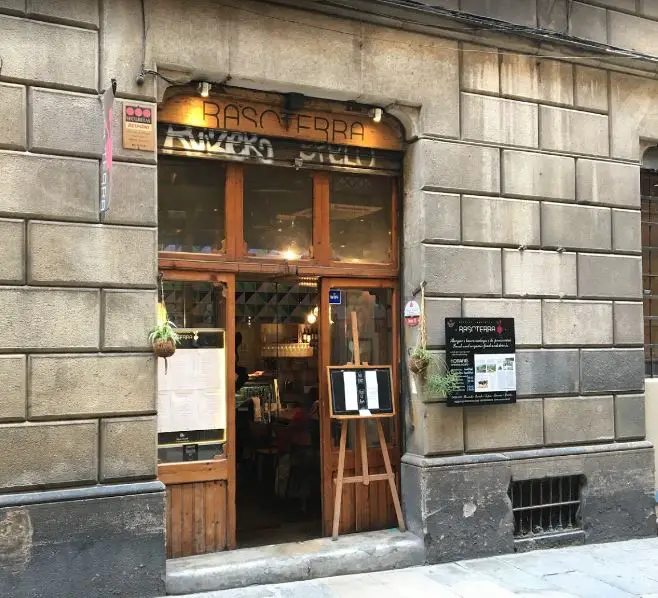 This is one of the best vegetarian restaurant in Barcelona, owned by the presidents of Slow Food Barcelona, is open for lunch and dinner. At noon they have an affordable menu with soups and dishes that deviated from the traditional vegetarian path that is, with a lot of imagination and using rediscovered recipes. At night they have homemade pasta dishes and international cuisines that pair nicely with the wine and craft beer. You certainly won't be bored with this vegetarian meal.
Address: Carrer del Palau, 5, 08002 Barcelona, Spain.
Contact: +34 933 18 69 26
Opening Time: Open at 7 PM
2. Teresa Carles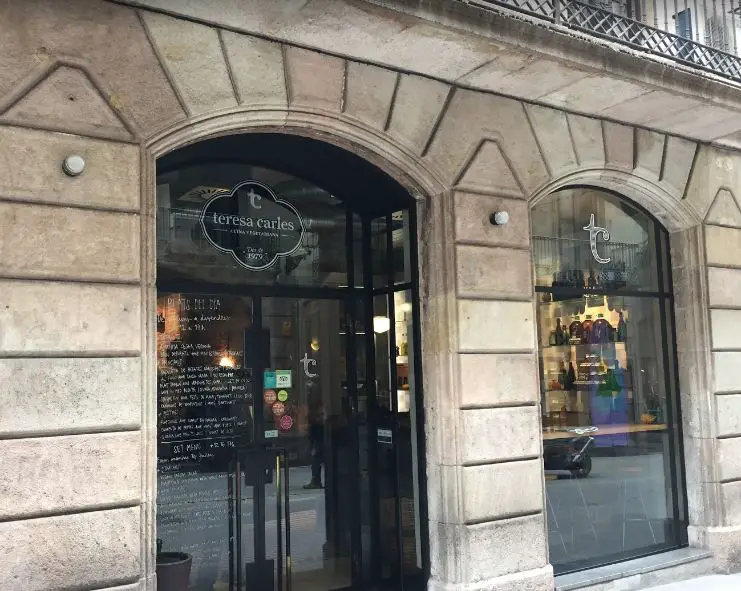 All vegan restaurants in Barcelona want to have that certain something that sets them apart, and this one truly does: their recipes, half-traditional Catalan cuisine, half-haute cuisine, are surprisingly tasty and free from vegetarian dogma. Try their meat-free faves a la Catalana or the timbal de escalivada and see for yourself. A bonus: the wine cellar is very good.
Address: Carrer de Jovellanos, 2, 08001 Barcelona, Spain. 
Contact: +34 933 17 18 29
Opening Time: Opens at 9 AM
Enjoy: Brunch in Barcelona Spain




3. Flax & Kale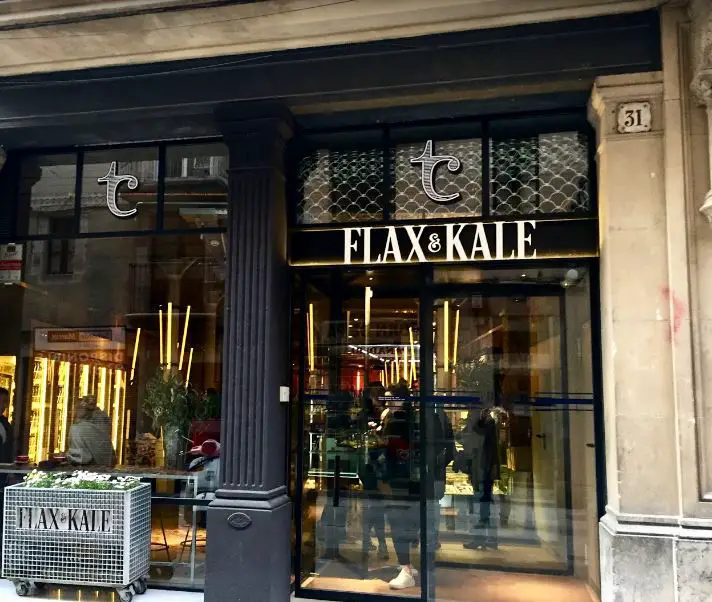 This ambitious space and best vegetarian-friendly restaurants in Barcelona bring together the trends of healthy cooking such as raw vegetables, vegan options and gluten-free dishes to create a nutritious meal. Their dishes are defined as 'flexitarians' -vegetables with small amounts of fish and one of their distinctive features is the 'superfoods' (foods that have a lot of nutrients), such as spirulina algae. They also have cold-pressed juices made from multiple vegetables. Be sure to stop by for lunch, dinner or brunch on the weekend.
Address: Carrer de Sant Pere Més Alt, 31-33, 08003 Barcelona, Spain. 
Contact: +34 935 24 00 52
Opening Time: Opens at 9 AM
4. The Green Spot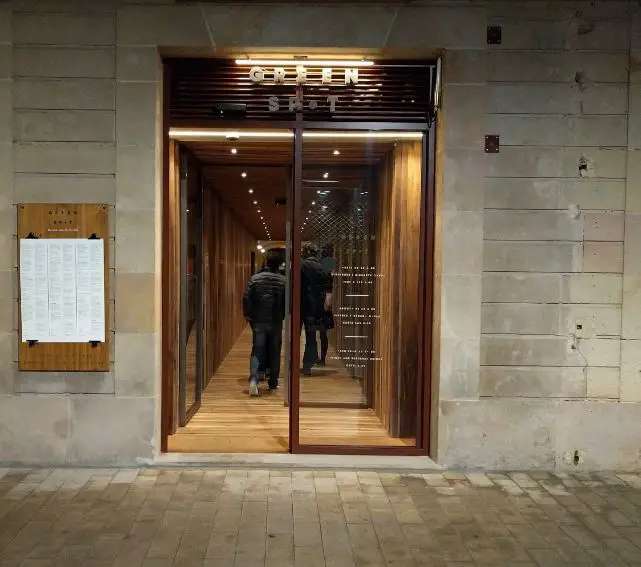 The owners focus more on vegetables than calling the restaurant vegetarian. No doubt it is the best vegan restaurant in Barcelona. The recipes are from around the world and are reworked to incorporate the vegetables. All of the dishes are flavourful and fun and are made from legumes, seeds, nuts, and herbs. 
Address: Carrer de la Reina Cristina, 12, 08003 Barcelona, Spain.
Contact: +34 938 02 55 65
Opening Time: Opens at 1 PM
Read More: Best Wine Bars in Barcelona
5. Arco Iris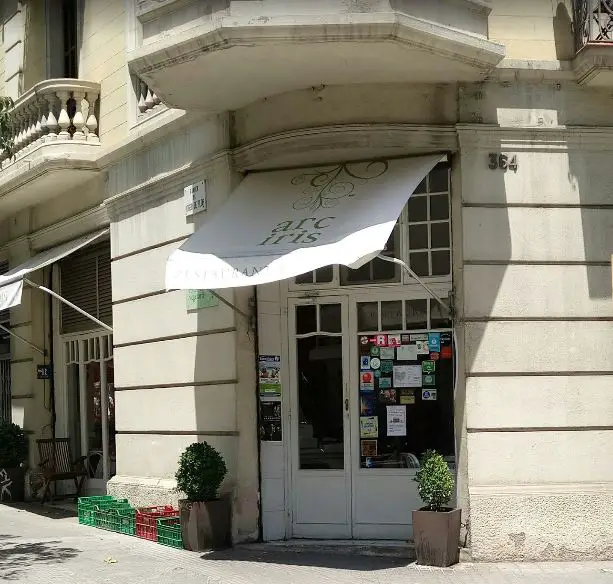 Behind the rather hippie-ish name (it means 'Rainbow') lies a small, bistro-style family vegan restaurants in Barcelona that is well-lit and lively. Maybe it's because of the location (lots of offices and businesses nearby), or its simple, tasty cuisine (salads, soups creams, plus vegan options), but the fact is, at lunchtime, there aren't many empty tables. People on a lunch break have to get back fast, though, so just have a seat and wait a bit for the good food. 
Address: Carrer de Roger de Flor, 216, 08013 Barcelona, Spain.
Contact: +34 934 58 22 83
Opening Time: Opens at 1 PM
6. L'Hortet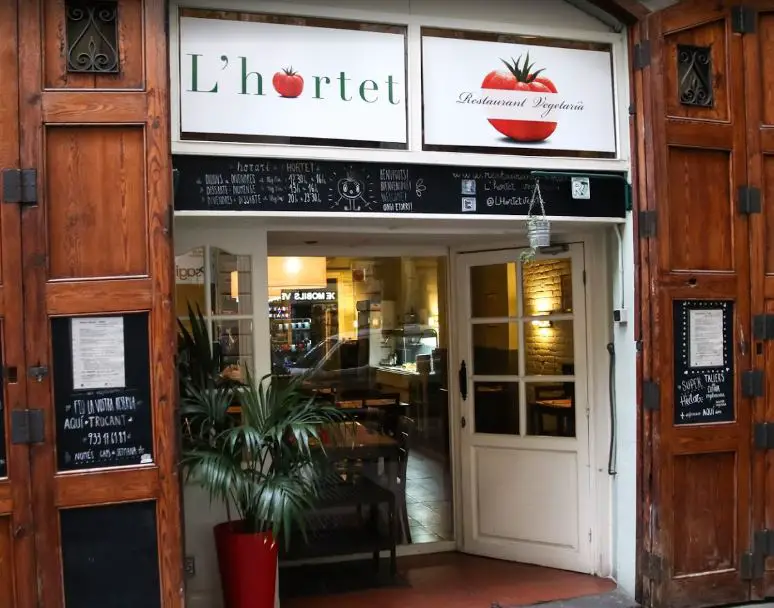 If you are looking for vegan restaurants in Barcelona Spain just dont think so much just go and taste. A Barcelona classic with over 20 years of experience is a haven of peace and quiet. This neighborhood brings in a variety of customers:  ex-employees, locals of all ages, trendy types who have just arrived in town. But all who visit this family restaurant can enjoy a meal in the calm and mutual respect that fills the place. They provide traditional vegetarian cuisine as well as vegan options, all made using the best organic produce grown in nearby villages of Barcelona.
Address: Carrer del Pintor Fortuny, 32, 08001 Barcelona, Spain.
Contact: +34 933 17 61 89
Opening Time: Opens at 12:30 PM
Visit: Beautiful National Parks in Spain
7. Biocenter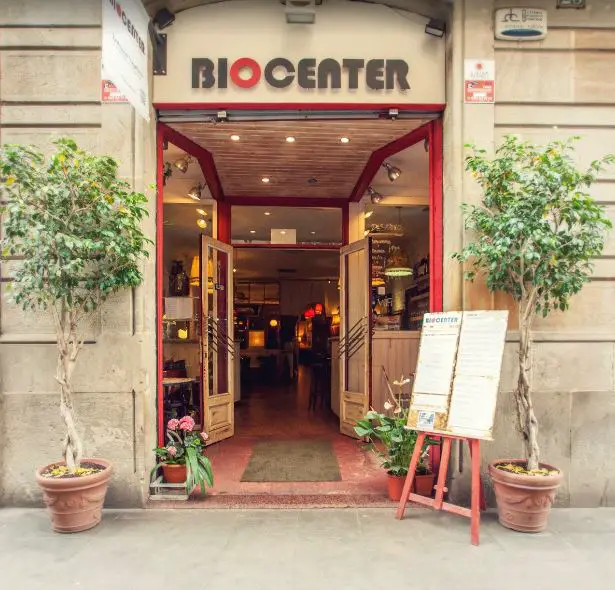 Biocenter is a pioneering raw vegan restaurant in Barcelona and has been going strong for 30 years. When you enter you have the feeling that it's not a restaurant that's just for vegetarians, but for anyone who wants to eat well, with generous portions and healthy options at an incredibly good price. Notwithstanding a quality scope of veggie lover and veggie lover choices for traditional and Ovo-Lacto-vegans, it's significant that they utilize all-normal and natural items.
Address: Carrer del Pintor Fortuny, 25, 08001 Barcelona, Spain.
Contact: +34 933 01 45 83
Opening Time: Opens at 10 AM
8. Sésamo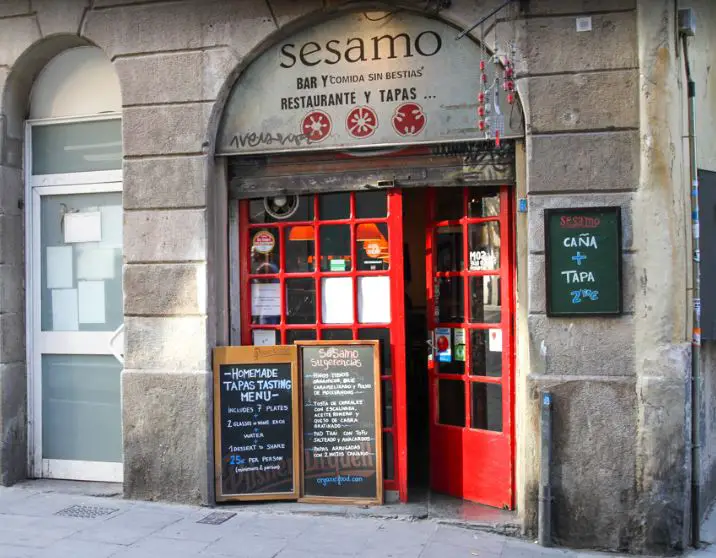 This one of the popular vegan restaurants in Barcelona is also a lively drink bar where they serve a range of good wines and snacks. At the back, there's a cozy little room that's ideal for quiet, romantic dinners. They serve international specialties with a bias toward Italian food that brightens up the concept of vegetarian cuisine, though there aren't many options for vegans.
Address: Carrer de Sant Antoni Abat, 52, 08001 Barcelona, Spain.
Contact: +34 934 41 64 11
Opening Time: Opens at 7 PM




9. Macrobiotic Zen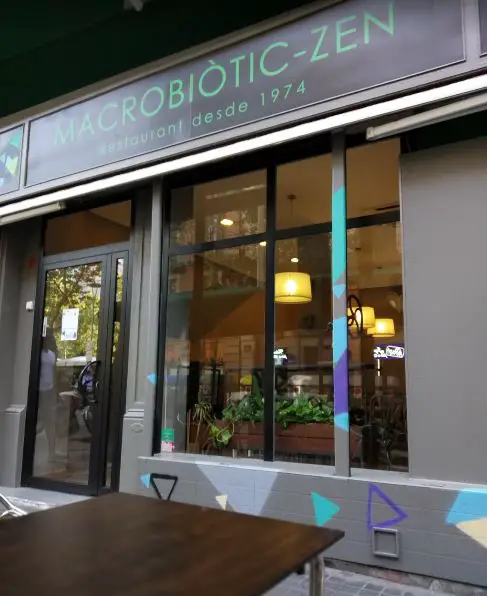 A discreet portal and restaurants with vegan options in Barcelona take you to another world at Macrobiotic Zen. You choose between five main ingredients (two types of vegetables, legumes, and salad) and the garnish. All items are vegan and macrobiotic and create delicious platters like ravioli stuffed with artichoke, tofu and artichoke stew and roasted pumpkin with avocado and beans. Finish off your meal with the banana cake and you'll leave feeling healthy and full.
Address: Carrer de Muntaner, 12, 08011 Barcelona, Spain.
Contact: +34 934 54 60 23
Opening Time: Opens at 1 PM
10. Aguaribay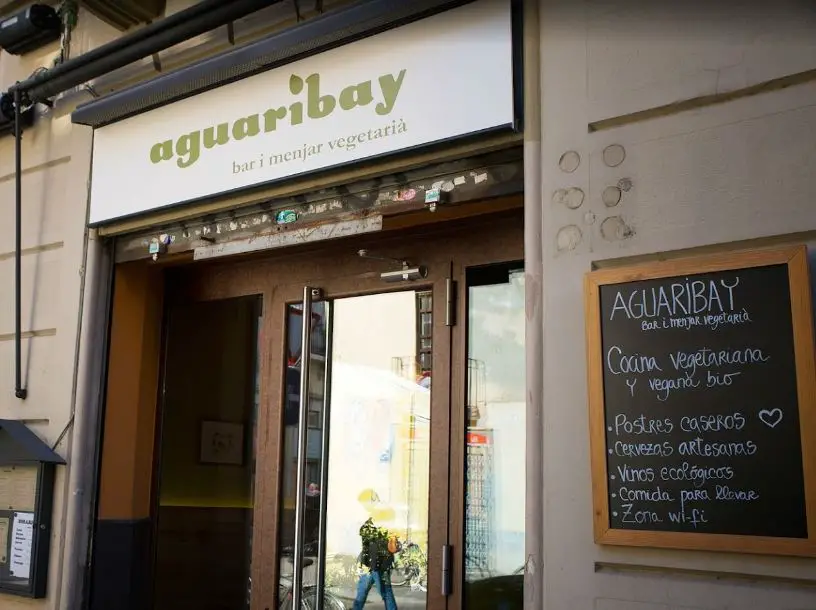 The best thing you can say about delicious vegan restaurants in Barcelona is that it doesn't look like one. Here they offer a lunch menu featuring imaginative, tasty, nutritious dishes such as beans with cream of polenta and sage or home-made stuffed pasta, and always with an aperitif tapa included. In the evenings they unveil a range of tapas such as papas arrugas, Argentinian pies, burritos, and fajitas. A small, well-chosen selection of wine and beer is also available at Aguaribay.
Address: Carrer del Taulat, 95, 08005 Barcelona, Spain.
Contact: +34 933 00 37 90
Opening Time: Opens at 10 PM
Related Post: 




So these are the best vegan restaurants in Barcelona, with respect to the best time to go, address and dishes. You can plan according to your comfort. I hope you will love this article as we have tried to provide you as per your concern and kindly share your views in the comment section.
The post Top 10 Restaurants with Vegan Options in Barcelona Spain appeared first on World Tour & Travel Guide, Get Travel Tips, Information, Discover Travel Destination | Adequate Travel.