Taj Mahal, Agra
The Taj Mahal is a white marble mausoleum located in Agra, India. It was built by the Mughal Emperor Shah Jahan in memory of his beloved wife, Mumtaz Mahal. The Taj Mahal is one of the most famous buildings in the world. It is known for having a complicated design and being perfectly balanced. It is also a UNESCO World Heritage Site.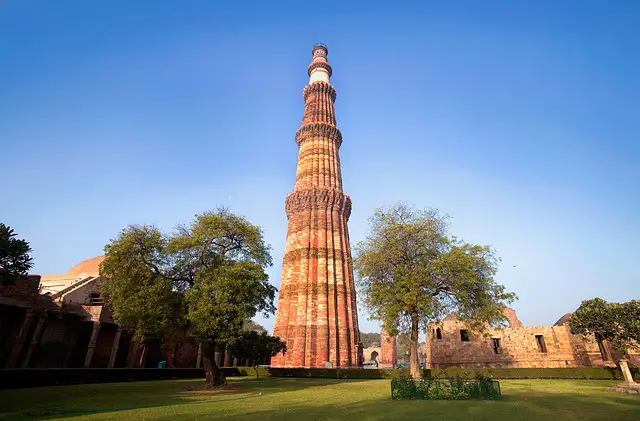 Qutub Minar, Delhi
The Qutub Minar is a soaring, red sandstone tower located in Delhi, India. It is believed to have been built as a victory tower by the first Muslim ruler of India, Qutb-ud-din Aibak. The Qutub Minar is a UNESCO World Heritage Site and the tallest brick minaret in the world.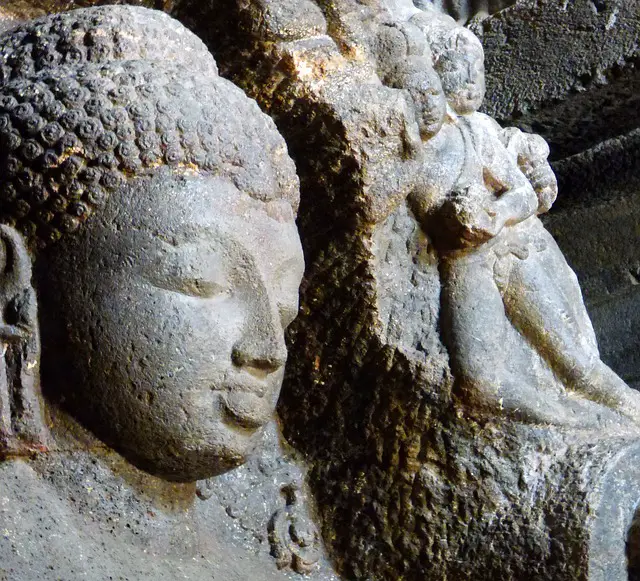 Ajanta and Ellora Caves, Maharashtra
The Ajanta and Ellora Caves are a group of ancient cave temples made out of rock located in Maharashtra. These caves are well-known for the exquisite carvings and detailed reliefs that Buddhist monks carved out of solid rock between the 2nd century BCE and the 5th century CE. The Ajanta and Ellora Caves are a UNESCO World Heritage Site.
Welcome to India
India is a South Asian country bordered by the Indian Ocean and the Himalayan Mountains. It is the seventh-largest country by area, the second-most populous country, with approximately 1.3 billion citizens, and the most populous democracy in the world. India is a diverse land with a long history of art, languages, cultures, literature, and science.
Culture
Indian culture is one of the most ancient and diverse cultures in the world and has been passed down through generations. It is a complex mix of traditions that are rooted in the country's ancient history and geography. It has many different religious beliefs and practices, languages, festivals, and foods. One of the most important aspects of Indian culture is its respect for diversity, which is one of the reasons why it has been able to survive and thrive for so long. Indian culture is also known for its traditional values, which come from the Vedas and Upanishads, which are very old religious books.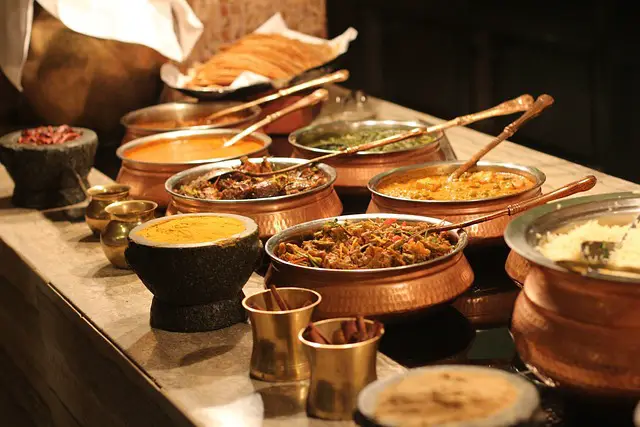 Famous Food
India is one of the most diverse countries in the world when it comes to food. Indian cuisine is a combination of many different regional cuisines, each of which is unique in its own way. From north India's rich and creamy curries to south India's delicious dosas and idlis, Indian food is a true culinary art. Some of the most famous Indian dishes include butter chicken, tandoori chicken, palak paneer, biryani, naan, samosas, and dal makhani. These dishes are loved all over the world and have been adapted to suit local tastes in different countries.
India Latest blog
Read our latest travel blogs and articles that are focused on travel, travel news, sustainable tourism, cultural events, adventure, foods, and many more.